Advisory: Be careful of what you read on social media. The algorithms used by these platforms have no regard for Biblical truth. They target your emotions to keep you engaged on their site so their advertisers can drop more ads. These platforms exist to enrich their stockholders. Consider God's promise to Believers in James 1:5, "If any of you lacks wisdom, you should ask God, who gives generously to all without finding fault, and it will be given to you."
MSM, High-Tech & Reddit Engaged in Heavy Censorship of Truthful News Sources…
It may come as a shock to many Americans but the Centers for Disease Control and Prevention (CDC) will most likely prove rather powerless in halting the spread of the coronavirus. High profile incidents covered by the media often reassures the public that the government stands ready to rush to our aid in case of a national disaster. Following a tornado or hurricane, we often see news coverage of FEMA workers spreading out and moving from door to door offering help to Americans in need. This reassuring media coverage is misleading. Be prepared that in the case of a major crisis, such as the coronavirus pandemic or disaster the government will not be much help. If and when a large "Armageddon" event covering a large area does occur we will quickly become acutely aware that God helps those who help themselves.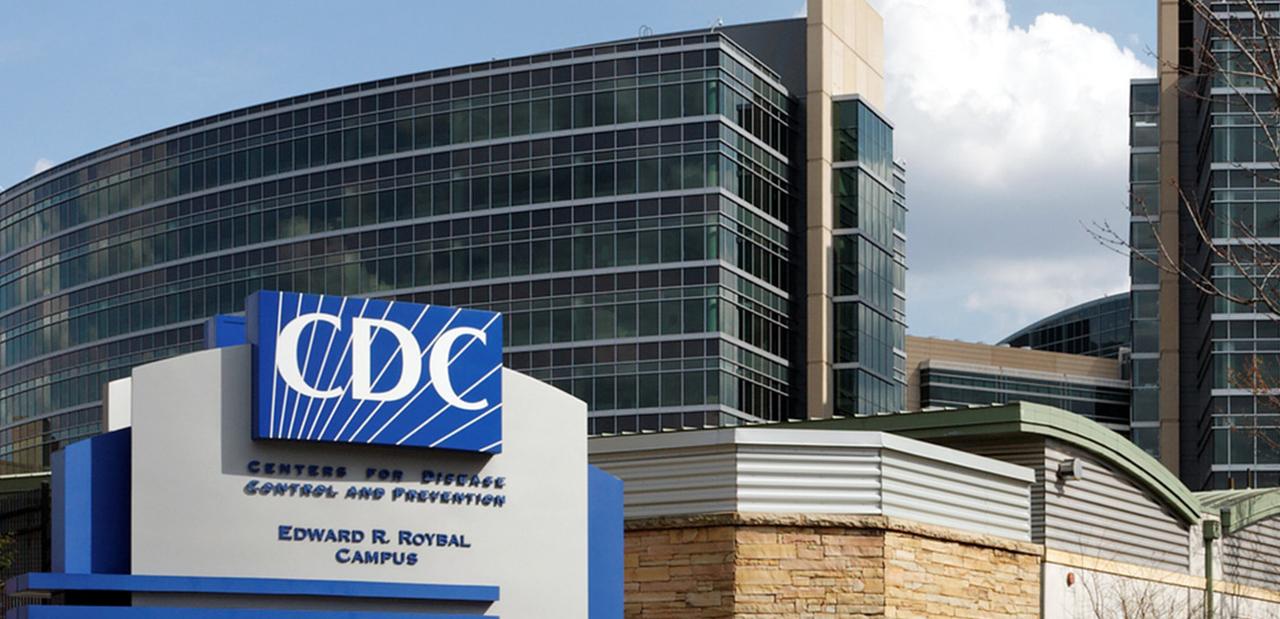 On route to a meeting at the World Health Organization (WHO) in Geneva on Tuesday, Prof Gabriel Leung, the chair of public health medicine at Hong Kong University, told the Guardian an "attack rate" of 60-80% may occur. Currently, the CDC, even with its 11.1 billion dollar budget, is showing that it is powerless to even rapidly conduct a large number of tests on those likely to be carrying the coronavirus. The epicenter of this rapidly spreading killer bug is Wuhan, China and it is far from contained. Much is still unknown about this virus but accompanying its spread has been a great deal of economic damage as businesses are forced to temporarily close. Claims by President Trump the health and the economic toll will soon pass and be very limited may be overly optimistic.
The trend of the government pandering to victims that we have seen develop over the years may be a result of the battering former President Bush took in opinion polls following Hurricane Katrina. The pictures that the media posted following a slow response in handling Katrina victims haunted the Bush administration and painted Bush as being insensitive and out of touch with the plight of poor Americans. At what point did the government become responsible for dispensing sorrow and grief? The bar to show concern for every shooting or incident is currently set so low it impairs what gets done in Washington.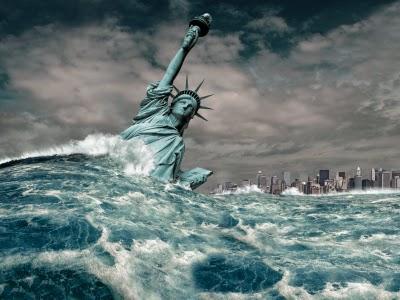 During A Real Disaster, Help Will Be Hard To Find
It appears in our media-driven world, the President has been given the role of consoler in chief and is expected to pour forth sympathy and cast out concern for every American following an incident of destruction or violence. It does not matter if it is an accident, shooting, or some natural disaster. In recent years all this has reached new heights where even in the case of a few deaths it is not uncommon to see the President leaping upon Air Force One and rushing to the scene to sympathize with families and friends. In this politically correct world, it has even gone so far as to the President being expected to weigh in as to minor tragedies that occur throughout the world.
A great deal of time is wasted performing these acts that could be better used and focused on solving many of the real and pressing problems that face America. I contend this pandering is a major disservice to Americans in that it fosters the impression that the government will be there for you if you ever get into a pickle or jam. While reassuring to many the false illusion of a competent and effective government ready to come to your aid comes at the cost of raising unrealistic expectations. I suspect that with the formation of the massive Homeland Security Agency this may be a case of reassuring the masses that their tax money has not been wasted.
A perfect example of just how impotent our government has become was demonstrated following the Boston Marathon bombing. The government threw a huge amount of manpower into searching for the perpetrator but in the end, it was a homeowner checking the tarp on his boat noticing a spot of blood and not the thousands of law enforcement officers that brought the manhunt to an end. No matter how much planning is spent it is silly to think someone can quickly rush to an area they are unfamiliar with and institute actions to efficiently solve massive problems. Do not be fooled, in the case of a real disaster the government is generally not very effective. The real help will come from your neighbors, this has been the case throughout history.
All disasters are not created equal. In all reality, the Federal government would be relatively ineffective and not much help in a major crisis that covered a large area and affecting tens of millions of Americans. Anyone who has ever experienced the frustrations caused by a bad storm with power outages and such will tell you most help comes from nearby and the government is not the answer. People who adopt the attitude that they are a victim following a real disaster and then simply wait for the government to arrive to set things straight is making a huge mistake and are risking the kiss of death.
Social Media Networks Vow To Censor "Misinformation" About Coronavirus, Shouldn't we be able to decide what we believe and what we don't without information being engineered to fit a narrative? Shouldn't we be able to base our pandemic preparedness plan on all the information out there? Instead, we're provided with "narratives" and biased information. That's something we here at The Organic Prepper have warned about repeatedly. If you can't trust your intel, it makes it difficult to make informed decisions. This just makes it seem like there's something to hide…
Yesterday, social media giants like Facebook and Twitter, and search engine Google announced their intentions to censor – um, the crackdown on – so-called "misinformation" about the coronavirus that is spreading across the globe.
Before we get started here, admittedly, there's some absolutely terrible advice out there about preventing or curing coronavirus. There are some really wild stories about the origin of the virus which may or may not be true. But the issue here is that social media networks are setting themselves up as the arbiters of truth, making it seem as though the rest of us are incapable of separating good information from bad information.
Facebook is taking action.
Kang-Xing Jin, Facebook's head of health, wrote:
Our global network of third-party fact-checkers are continuing their work reviewing content and debunking false claims that are spreading related to the coronavirus. When they rate information as false, we limit its spread on Facebook and Instagram and show people accurate information from these partners. We also send notifications to people who already shared or are trying to share this content to alert them that it's been fact-checked.

We will also start to remove content with false claims or conspiracy theories that have been flagged by leading global health organizations and local health authorities that could cause harm to people who believe them. We are doing this as an extension of our existing policies to remove content that could cause physical harm. We're focusing on claims that are designed to discourage treatment or taking appropriate precautions. This includes claims related to false cures or prevention methods — like drinking bleach cures the coronavirus — or claims that create confusion about health resources that are available. We will also block or restrict hashtags used to spread misinformation on Instagram, and are conducting proactive sweeps to find and remove as much of this content as we can. (source)
So, don't worry, friends. "Independent fact-checkers" from the Ministry of Truth will protect you from conspiracy theories and false claims.
Maarten Schenk from Lead Stories, a fact-checking organization working with Facebook, scoffed at some of the "conspiracy theories" he's seen in a comment to CNN.
"It always has to be something sinister," Schenk said of the conspiracy theorists' misinformation, which includes false claims that the virus was the creation of a government.

Some people, Schenk said, are "not trusting the narrative about the numbers of deaths and infections." (source)
To be perfectly honest, whenever someone refers to a particular view as "the narrative" I'm even less likely to trust it than I was before. And I haven't trusted the numbers coming out of China from the very beginning, as I wrote here.
Google is pushing back "misinformation" in search results.
Google is bumping any site providing perceived "misinformation" back in the search results and putting "authoritative" sources on page one.
A Google (GOOGL) spokesperson pointed CNN Business to policy changes in recent years for Google and its video platform YouTube, which are designed to surface information from authoritative sources at the top of search results. Like Facebook, the company doesn't wipe false claims from its platforms entirely. (source)
Having been bumped back by Google numerous times in the past, I can tell you, it's a real blow to inbound traffic when this occurs. While you personally may not use Google, keep in mind that it is the most widely used search engine in the world, with 81.5% of the market share. If they are pushing back information – oh, of course, I mean misinformation – then most folks will never see it.
Twitter is showing people "official channels" first.
According to CNN, Twitter is providing people with the best possible information when they search the coronavirus hashtag.
On Twitter, users searching for "coronavirus"in the US and other countries, including Hong Kong, Brazil, and Australia, are first prompted to visit official channels of information about the virus. In the US, Twitter directs users to the Centers for Disease Control and Prevention, beneath a bold headline that reads: "Know the facts."

A Twitter (TWTR) spokesperson told CNN Business on Tuesday that the company has not seen a coordinated increase in disinformation related to the coronavirus. In a blog post Tuesday, the company said it had seen over 15 million tweets about the coronavirus in four weeks. (source)
But of course, as always, it goes further than that.
Last night, Zero Hedge was quickly suspended by Twitter.
I've written repeatedly that the best coverage I have seen of the coronavirus has been on Zero Hedge. They've done a lot of no-holds-barred reporting and broken numerous stories about the virus and its possible origins. They've been careful to be extremely clear about whether something is a question or a statement, and they cite numerous sources for their work.
They're also not afraid to be controversial.
And this got their account suspended from Twitter last evening.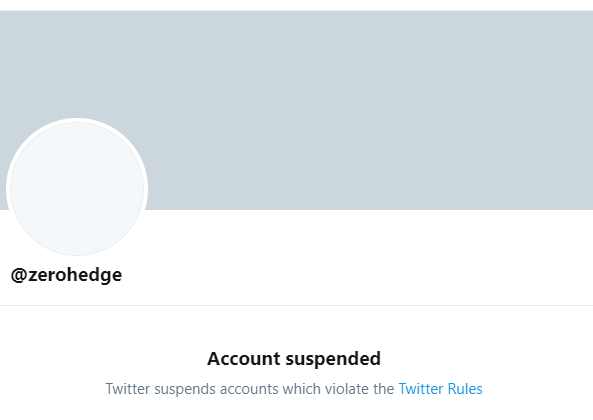 Shortly after they posted an article about the extremely unusual makeup of this particular coronavirus (based on a scientific study that called the makeup "unlikely to be fortuitous," their account was suspended. I immediately thought it was because of the article that suggested we could be dealing with a bioweapon, but according to Zero Hedge, it was something else entirely.
Twitter accused them of harassing a guy by posting his (already publicly posted) phone number and workplace. ZH reports:
What appears to have happened is that twitter received a complaint from the website best known for publishing the discredited Steele dossier when no other media outlet would touch it, and making cat slideshows of course, Buzzfeed, in which someone called Ryan Broderick writes that Zero Hedge "has released the personal information of a scientist from Wuhan, China, falsely accusing them of creating the coronavirus as a bioweapon, in a plot it said is the real-life version of the video game Resident Evil." (source)
By all means, Twitter should certainly take the word of someone who works for a site best known for quizzes to help you figure out what kind of potato you really are to delete a news organization's account.
It's also important to note that ZH didn't post anything personal that wasn't already publicly made available by the subject of the article himself.
People Against each other and as Biblical Prophecy has Predicted, the Enemy Will Be in One's Own Home, Birth Pains Are Growing Stronger…. Truth is not simply whatever works. This is the philosophy of MSM – an ends-vs.-means-type approach.
MSM, High-Tech & Reddit Engaged in Heavy Censorship of Truthful News Sources
Source: HNewsWire CensoredNews ZeroHedge
StevieRay Hansen
Editor, HNewsWire.com
Google, No More Electronic Prison: You will see many changes on HNewsWire, one of those changes will be to eliminate Google Ads, the other difference, HNewsWire will NOT post videos on YouTube, it is no longer a question about overreach by the un-godly big tech tyrants. There is no question Big Tech can and will persecute any opposing opinion, they will demoralize, sideline truth seekers and those that speak the truth. The People's Blood is on big tech and mainstream media's hands. Censorship has NOT worked for thousands of years, their evil tactics will not work now, history proves me right, so we watch the drama play out between good (GOD) and evil ( Big Tech MSM ), God has never failed his people, and God will not fail this time…
StevieRay Hansen
In order for sin to work, there has to be a "suppression of the truth."
The World leaders Are Having Trouble With The Truth, and The World Has been "Quarantined" Tribulation Is Here…
Question — Why Are These High-Tech Conglomerates Afraid of the Truth? The answer, Because They Know the American People Have Become Lazy, Like Sheep They Need a Leader and They Chose High-Tech, It Will Be the Downfall of This Country Unless the People Change Course or the Mindset of These High-Tech Elitists stop suppressing the truth. If the people don't wake-up, they will begin to live in the worst nightmare of their lives, "Lost Social Media Reality"…
Demon Virus
Asked about the virus while traveling abroad last week, Trump said: "We have it totally under control". In a separate Twitter posting, he offered reassurance but scant detail for his confidence. By Associated Press Updated On: 05:53 PST, Jan 31, 2020
Yes, are we seeing a slowdown in new virus cases reported this morning. We now have 31,481, which does show a day-to-day decline away from an exponential rate of growth if accurate. Yet for those market participants merrily saying this is "just the flu" (there are some) we also have 4,824, 15% of the total, in critical condition and 638 deaths. Further, one arguably cannot measure the death-rate of any virus against the number of currently sick people: you surely measure it against those who eventually recover vs. those who don't. Given we have 1,563 who have recovered vs. 638 dead (and 4,824 critical) that is a worrying ratio of 29% dead as an end-outcome, which is right up there with the MERS virus from a few years ago – although, yes, there is real reason for us all to hope that number will decline sharply as milder cases will be fully curable. But the simple flu this is not.
WASHINGTON: Wuhan coronavirus: Donald Trump says deadly outbreak 'very well under control' as WHO declares a global emergency. President Donald Trump regaled a friendly New Jersey campaign crowd with his thoughts about impeachment, the economy, the border wall, local politics and much more.
But he was conspicuously quiet on January 28 about one big issue keeping much of the globe on pins and needles: the spread of a deadly new type of coronavirus. It has killed more than 170 people in China, sickened thousands more there and led to a handful of confirmed cases in the US, including the first US case of person-to-person transmission reported on by health officials. The State Department on January 30 advised all US citizens against traveling to China.
Trump, a self-described germaphobe, generally has discussed the virus in broad terms, but he offered some of his most extensive comments on the issue to date during an appearance on January 30 at a Michigan manufacturing plant. "Hopefully, it won't be as bad as some people think it could be, but we're working very closely with them (Chinese) and with a lot of other people and a lot of other countries, he said. "We think we have it very well under control."
The Birth Pains Are Growing Stronger….
One of the signs of ruling class collapse is when they can no longer enforce the rules that maintain them as a ruling class. When the Romans started making exceptions to republican governance, it was a matter of time before someone simply decided the rules no longer applied to them. Perhaps the robot historians will consider Obama our Marius or Sulla. Maybe that person is in the near future. Either way, the rule of law is over and what comes next is the rule of men.
"Man will ultimately be governed by God or by tyrants." as in Nancy Pelosi (D-San Fran-feces)
Our government has been overthrown. As evidenced by Trump's capitulation on the border, his recent servitude to the GMO industry and his acquiescence to the warmongers, our President has been compromised. Our liberties are being eliminated one by one. Gun confiscation is next. The Constitution is gasping its last breaths. Our borders are destroyed and our culture has been turned upside down by every perversion known to man.
The watchman does not confuse truth with consensus. The Watchman does not confuse God's word with the word of those who happen to hold power at present, or with the opinion of the majority. This is because powerholders and the majority can fall victim to a lying spirit-and this means a power that actually seizes the majority of experts, the political leadership, and the public.
Everything is right on schedule and, now, the time is come to remove one of the final obstacles standing in the way of a New World Order: The United States Constitution – even if, over the course of many decades, it has already been greatly diminished by the B.E.A.S.T. system; or, more specifically, Bullshit Emerging As Strategic Totalitarianism (B.E.A.S.T.).
They are tolerant of everything except dissenting values and opinions — meaning, of course, they are tolerant of nothing that matters, only themselves."
Let Me Make This Abundantly Clear. (I Am Apolitical) While I Have a General Distaste for Electric Cars and Politicians No Matter the Party They Belong To, I Am Unashamedly Politically a Bible Believing Conservative Christian. I Have a Severe Distrust of Government. I Believe It Is the Most Inefficient and Ineffective Way to Accomplish Most Things. While I Strongly Disagree with Liberals/Progressives and Conservative on Most Political Issues, and While I Believe Liberals/Progressives and Most Politicians Are Misguided and Naive About What Big Government Will Eventually Result In, I Strive to Not Question Their Motives. At the Same Time, I Find Myself in Agreement with Conservative on Some Issues, and I Do Not Believe Electing Republicans Is the Answer to Everything. Sadly, the Main Difference Between Republicans and Democrats Is How Quickly They Want to Drive the Car Towards the Cliff. Put, I Do Not Believe the Government Is the Solution for Everything. I Do Not Place Any Faith, Trust, or Hope in Any Politicians to Fix What Is Wrong with the World. "Come Lord Jesus!" (Revelation 22:20) SRH…
The Watchman does not confuse truth with consensus. The watchman does not confuse God's word with the word of those who happen to hold power at present, or with the opinion of the majority. This is because powerholders and the majority can fall victim to a lying spirit-and; this means a power that seizes the majority of experts, the political leadership, and the public.StevieRay Hansen
If you have a news scoop or an interesting story for us, please reach out at [email protected]
Biological Weapon, Coronavirus, Falsifying Death Toll From Coronavirus, Covid-19, biblical truth, Prophecy, tribulation, antichrist, United Nations Revelation 17 the BEAST+ B.E.A.S.T, US Coronavirus, demon virus, CDC, WHO, end times, No More Electronic Prison, Birth Pains, MSM, High-Tech & Reddit Engaged in Heavy Censorship of Truthful News Sources
The Land of the Free doesn't give a rat's-arse how they are perceived anymore.
"demon" virus", Antichrist, Biblical truth, Biological Weapon, Birth Pains, CDC, Coronavirus, Covid-19, End Times, Falsifying Death Toll From Coronavirus, High-Tech & Reddit Engaged in Heavy Censorship of Truthful News Sources, MSM, No More Electronic Prison, Prophecy, tribulation, United Nations Revelation 17 the BEAST+ B.E.A.S.T, US Coronavirus, WHO
HNewsWire: The Anthropogenic Global Warming, Global Warming, and Climate Change Fraud is the greatest deception in human history. It's a genocidal and mass depopulation plot…
Read More
We make every effort to acknowledge sources used in our news articles. In a few cases, the sources were lost due to a technological glitch. If you believe we have not given sufficient credit for your source material, please contact us, and we will be more than happy to link to your article.