Advisory: Be careful of what you read on social media. The algorithms used by these platforms have no regard for Biblical truth. They target your emotions to keep you engaged on their site so their advertisers can drop more ads. These platforms exist to enrich their stockholders. Consider God's promise to Believers in James 1:5, "If any of you lacks wisdom, you should ask God, who gives generously to all without finding fault, and it will be given to you."
Corruption Is a State of Decay, Without God There "No Justice"
The Bible has a lot to say on the subject of injustice. We know that God is in favor of justice; we know that He is against injustice, even in the most basic terms. The writer of Proverbs mentions this: "The LORD detests differing weights, / and dishonest scales do not please him" (Proverbs 20:23). Justice is foundational to God's throne (Psalm 89:14), and God does not approve of partiality, whether we are talking about a weighted scale or an unjust legal system (Leviticus 19:15). There are many other verses, in both Old and New Testaments, that give us an idea of God's distaste for injustice (2 Chronicles 19:7; Job 6:29; 11:14; Proverbs 16:8; Ezekiel 18:24; Romans 9:14).
Corruption is a state of decay, pollution, or incorrectness. In the Bible, corruption is one of the effects of sin that resulted from the fall of man. In the beginning, God created a perfect paradise, free of sickness, pain, and death. But when Adam and Eve disobeyed God by eating the forbidden fruit, sin entered the world, spoiling its perfection. That sin also brought contamination and decay to Adam and Eve and to the human nature of every person born after that (Romans 5:12). Thus, corruption in the Bible is the state of moral contamination and spiritual decay expressed through disobedience toward God.
The tragic reality of the world's biggest corrupt legal system -America's rigged courts, bribed judges, fake and phony trials, and over 2 million prisoners in the USA gulag The reality is that the United States of America, which proclaims itself the "land of freedom", has the most dishonest, dangerous and crooked legal system of any developed nation. Legal corruption is covering America like a blanket. The corruption of the USA legal system is well-known, but also well-hidden, by the news services of America's corporate-owned media. The US media companies are afraid both of reprisal, and of the social revolution that would come from exposing the truth. Without GOD there is No"justice"
Usury is, by modern definition, the illegal practice of lending money at unreasonably high rates of interest. Usury is usually carried out with the intention of the lender, or usurer, gaining an unfair profit from the loan. A modern slang term for a usurer is loan shark. Somewhat complicating the matter is the fact that, before the creation of usury laws, usury could refer to interest in general. Now, usury refers to exorbitantly (and illegally) high interest rates. The King James Version uses the word usury in its now obsolete sense. For example, in Exodus 22:25, the basic rule regarding interest is "If thou lend money to any of my people that is poor by thee, thou shalt not be to him as an usurer, neither shalt thou lay upon him usury" (KJV). However, in the English Standard Version, the same verse reads, "If you lend money to any of my people with you who is poor, you shall not be like a moneylender to him, and you shall not exact interest from him."

Bankster are member of the banking industry seen as profiteering or dishonest. 'nothing ever seems to happen to any of the banksters who caused financial pain to the masses.
An example is the financial giant Goldman Sachs, which owns a bunch of industrial warehouses near Detroit where aluminum ingots are stored. Every day, according to the paper, a fleet of trucks shuffles 1,500-pound bars of the metal among the warehouses, two or three times a day.
"This industrial dance has been choreographed by Goldman to exploit pricing regulations set up by an overseas commodities exchange," the Times said its investigation found. "The back-and-forth lengthens the storage time. And that adds many millions a year to the coffers of Goldman, which owns the warehouses and charges rent to store the metal."
It also increases the prices paid by manufacturers and consumers for products that use aluminum — soda and beer, for instance.
Unfortunately, this is just one of many examples. The maneuvering in markets for oil, wheat, cotton, coffee and more has brought billions in profits to investment banks like Goldman, JPMorgan Chase and Morgan Stanley, the newspaper reported.
Corrupt bank scandals are magnified by each other, loan to own schemes which destroy the small businessman on a regular basis, Goldman Sachs bankers seem to have a corner on the market along with Bank of America just to mention a few bad corrupt banks. They're part of a pattern, lawlessness, greed, self-centered ambition, one that the American public is hyperaware of. These headlines foment mistrust in the fairness of the entire system, Bank are corrupt by design….
Bankers and gangsters are mainstream in today's financial institutions, these large to midsize banks and there under links- the "bankers" are the corrupt wheeler-dealers, they manipulated markets, sliced and diced mortgages (fraudulent foreclosures) and played loose with other people's money, they are gangsters.. Their history proves the bad fruit that has harmed the American people….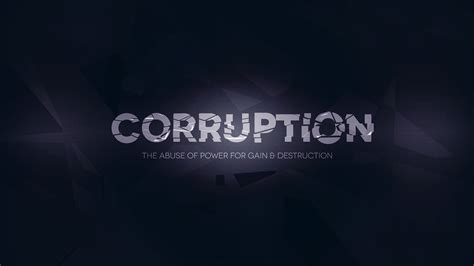 https://www.bankstercrime.com/banks-real-estate-and-insurance-companies-crush-the-people
One glorious future day, the curse of corruption and decay will be lifted for all eternity: "For all creation is waiting eagerly for that future day when God will reveal who his children really are. Against its will, all creation was subjected to God's curse. But with eager hope, the creation looks forward to the day when it will join God's children in glorious freedom from death and decay" (Romans 8:19–21, NLT; see also Revelation 22:3).
StevieRay Hansen
Editor, HNewsWire.com
It is impossible to find anyone in the Bible who was a power for God who did not have enemies and was not hated.
"Pedophile priests" have reverberated throughout America. But beneath our anger and revulsion, a fundamental question pulsates: Are those who abuse their positions of trust to prey upon children—a category certainly not limited to those in religious orders—sick … or are they evil? We need the answer to that fundamental question. Because, without the truth, we cannot act. And until we act, nothing will change.
My job is protecting children. It has taken me from big cities to rural outposts, from ghettos to penthouses, and from courtrooms to genocidal battlefields. But whatever the venue, the truth remains constant: Some humans intentionally hurt children. They commit unspeakable acts—for their pleasure, their profit, or both.
#Antichrist #evildoers #suppressingtruth #birthpains #tribulation #sevenyears #hellonearth #those that have ears, let him hear, those that have eyes let them see!
"Hate speech" is a completely made-up concept with no actual definition or meaning
MY MISSION IS NOT TO CONVINCE YOU, ONLY TO INFORM…
A Labour-run London council has become the first nationwide to allow its schools to opt out of providing Christian assemblies. State-funded non-faith schools are required…
Read More
We make every effort to acknowledge sources used in our news articles. In a few cases, the sources were lost due to a technological glitch. If you believe we have not given sufficient credit for your source material, please contact us, and we will be more than happy to link to your article.