Advisory: The editorial board of HNewsWire adopted the official policy to bypass many social media platforms. Some of these include: Facebook, Instagram, Twitter, Parler, and YouTube. We believe these companies are responsible for many of the spiritual ills our world faces today. In some cases, however, we have allowed our guest contributors to include content from their YouTube channel while we search for alternatives.
Brace Yourself for Social Unrest Stemming From Coronavirus-Related Unemployment and Shutdowns…
Watchmen does not confuse truth with consensus The Watchmen does not confuse God's word with the word of those in power
American health care, as we call it today, and for all its high-tech miracles, has evolved into one of the most atrocious rackets the world has ever seen. By racket, I mean an enterprise organized explicitly to make money dishonestly. All the official reassurances won't be worth a bucket of warm spit. The Globals are behind the CoronaVirus, It Is a Man-Made Bioweapon.
'Secret' National Guard Unit Ready To Enforce 'Martial Law' In Washington DC
Secret' National Guard Unit Ready To Enforce 'Martial Law' In Washington DC – True PunditEver since governors started calling up national guard units last month, the Pentagon has insisted that the soldiers remain firmly under the command of the governors that called them up, and that the…truepundit.com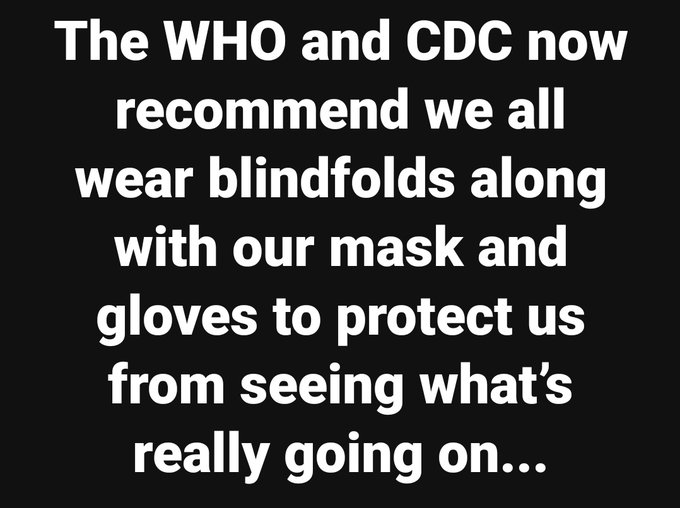 The MSM says there are a "couple hundred" people at this Washington rally against the shutdown Does this look like a couple hundred people to you? Don't believe the headlines, believe your eyes (There are many more not pictured)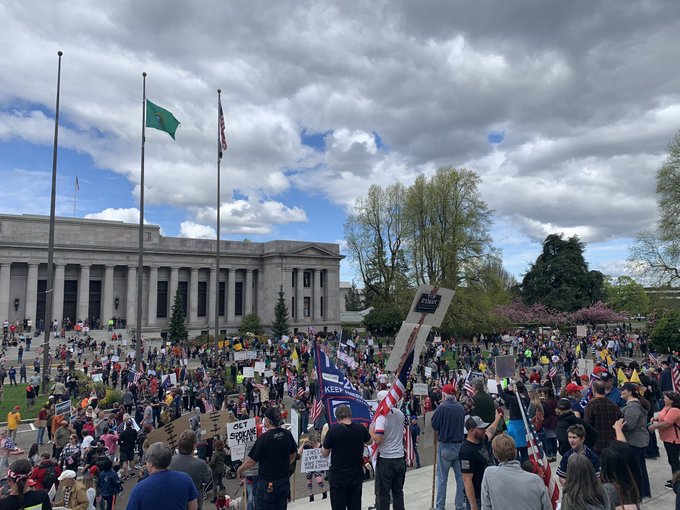 MSNBC Guest Calls Anti-Lockdown Protesters The 'Fox News Nazi Death Cult Rump' Of The GOP
MSNBC Guest Calls Anti-Lockdown Protesters The 'Fox News Nazi Death Cult Rump' Of The GOPMSNBC guest David Zirin called lockdown protesters the "Fox News nazi death cult rump of the Republican Party" — and got no pushback from host Joy Reid.dailycaller.com
Protesters gather at Arizona State Capitol, call for reopening of economy
Photo by: Adam WaltzBy: abc15.com staff Posted at 12:25 PM, Apr 19, 2020 and last updated 6:18 PM, Apr 19, 2020
PHOENIX — Protesters rallied at the Arizona State Capitol Sunday morning, calling on state leaders to reopen the economy.
The group, called Operation Gridlock Arizona, organized the demonstration in recent days through a Facebook event page.
Rally to re-open Arizona happening now with hundreds of cars honking. @abc15 #Covid_191382:09 PM – Apr 19, 2020 · Phoenix, AZTwitter Ads info and privacy161 people are talking about this
Similar rallies have been taking place across the U.S., including in Michigan, Texas, Wisconsin, and Nevada.
The protesters say states must reopen and allow people to get back to work after being ordered to shelter in place due to the coronavirus outbreak.
FULL COVERAGE: Coronavirus in Arizona
The Arizona group had asked for people to drive around the Capitol in downtown Phoenix near 17th Avenue and Adams Street to create a "gridlock."
The Facebook post requested that demonstrators remain in their vehicles as they rallied at the Capitol.
Earlier this week, President Donald Trump said he had the authority to force states to relax social distancing guidelines in order to re-open the U.S. economy. However, on Thursday, Trump said he would leave it to state governors to decide when they felt it would be appropriate to relax social distancing guidelines.
On Friday, Trump appeared to back those protesting social distancing orders by tweeting a series of messages calling for the "liberation" of states whose Democratic governors extended stay-at-home orders. Source: ABC 15.com
Looting Wave Strikes New York City Amid Coronavirus Lockdown
We've been laying out the possible cause for the next phase of the COVID-19 pandemic that could be social unrest.
Millions of Americans have just lost their jobs, have no saving, and insurmountable debts, are flooding food banks across the nation to survive. With the economy crashed and now entering a depression, last week was a significant milestone in the progression of the crisis, as looting of businesses in California and South Carolina began.
Now the looting is spreading across the nation. We noted how stores in New York, San Francisco, Seattle, and Chicago, were boarding up their windows, preparing for civil unrest.
After all, when 10 million people lose their jobs in two weeks, and an estimated unemployment rate that could reach 15-20% in the second quarter, as per RealInvestmentAdvice.com's Lance Roberts latest report, the ripple effect on society is so sudden that there could very well be an outbreak of unrest when the weather shifts too much warmer trends, and geographically be situated in low-income areas of inner cities. Hence why the National Guard was called up and now being positioned around and or in major metros.
The beginning innings of social unrest could now be unfolding across New York City. Households are cracking as hundreds of thousands have lost their jobs over several weeks. The city has become the epicenter of the virus crisis, recording 103,060 confirmed cases and 2,935 deaths (as of Saturday afternoon, April 4).
The Wall Street Journal reports an increase in burglaries of commercial establishments across all five boroughs from March 12-31, coinciding when mass shutdowns went into effect.
The New York City Police Department (NYPD) recorded a 75% jump in burglaries of businesses during the period, or about 254 burglaries, compared with 145 over the same period last year.
"The increase in burglaries coincided with steps to stop the spread of the coronavirus. On March 15, the city ordered restaurants and bars to cease on-site service, prompting many establishments to close altogether or limit operations. A March 20 decree by Gov. Andrew Cuomo called for the closure of all nonessential businesses, leading many retail stores to shutter," the Journal noted.
"We knew with the closing of many stores that we could see an increase and, unfortunately, we are," said NYPD Chief of Crime Control Strategies Michael LiPetri.
LiPetri said the most targeted establishments by criminals had been restaurants, supermarkets, and retail stores. Between March 12-31, there were over 30 reports of burglaries of supermarkets, a 400% increase over the same period last year.
He said thieves were specifically after food, alcohol, and retail goods. Many gained entry from rooftops and or forcing doors open or breaking windows.
The Journal notes that some retail chains have boarded up shops across the city, citing fears that social unrest could soon follow. Here are some shops that have already boarded up windows.
WHY ARE WE CLOSED? TELL ME WITH A STRAIGHT FACE! Can you say outrage!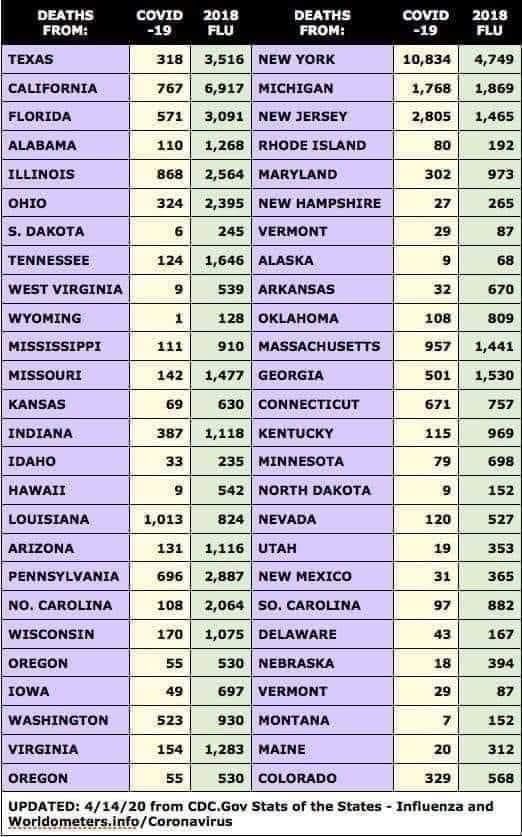 George Mentz JD MBA@GeorgeMentz
New-York Gazette ™ Store owners boarding up buildings across Manhattan: http://fox5ny.com – NEW YORK – A growing scene for those who venture out into the streets of Manhattan these days is boarded up storefronts. From luxury retailers to small… http://dlvr.it/RT8G84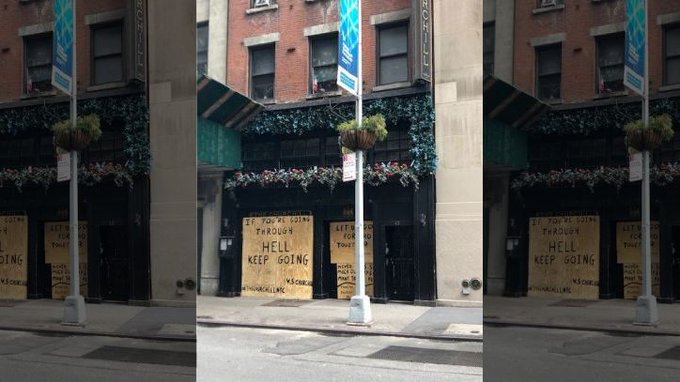 212:21 AM – Apr 4, 2020Twitter Ads info and privacySee George Mentz JD MBA's other Tweets
As looting surges in New York City, the next fear is that the NYPD could become overwhelmed by virus-related incidents and or a shortage of officers.
On Friday, one out of every six NYPD officers was sick or in quarantine. Over 1,500 have tested positive for the virus, which could lead to decreased patrols while crime is surging across the city.
"It's a worst-case scenario across the board," a sergeant told The New York Times.
And now it should make sense why President Trump recently signed an executive order to activate up to one million troops – that is because the evolution of the virus crisis and economic collapse, is social unrest and looting and whatever else that may bring. Source: ZeroHedge
It's just a matter of time before all hell breaks loose.
"Everything can be taken from a man but one thing: the last of the human freedoms — to choose one's attitude in any given set of circumstances, to choose one's own way."—Viktor Frankl
We still have choices.
Just because we're fighting an unseen enemy in the form of a virus doesn't mean we have to relinquish every shred of our humanity, our common sense, or our freedoms to a nanny state that thinks it can do a better job of keeping us safe.
Whatever we give up willingly now—whether it's basic human decency, the ability to manage our private affairs, the right to have a say in how the government navigates this crisis or the few rights still left to us that haven't been disemboweled in recent years by a power-hungry police state—we won't get back so easily once this crisis is past.
The government never cedes power willingly.
Neither should we.
Every day brings a drastic new set of restrictions by government bodies (most have been delivered by way of executive orders) at the local, state and federal level that are eager to flex their muscles for the so-called "good" of the populace.
This is where we run the risk of this whole fly-by-night operation going completely off the rails.
It's one thing to attempt an experiment in social distancing in order to flatten the curve of this virus because we can't afford to risk overwhelming the hospitals and exposing the most vulnerable in the nation to unavoidable loss of life scenarios. However, there's a fine line between strongly worded suggestions for citizens to voluntarily stay at home and strong-armed house arrest orders with penalties in place for non-compliance.
More than three-quarters of all Americans have now been ordered to stay at home and that number is growing as more states fall in line.
Schools have cancelled physical classes, many for the remainder of the academic year.
Many of the states have banned gatherings of more than 10 people.
At least three states (Nevada, North Carolina, and Pennsylvania) have ordered non-essential businesses to close.
In Washington, DC, residents face 90 days in jail and a $5,000 fine if they leave their homes during the coronavirus outbreak. Residents of Maryland, Hawaii and Washington State also risk severe penalties of up to a year in prison and a $5,000 fine for violating the stay-at-home orders. Violators in Alaska could face jail time and up to $25,000 in fines.
Kentucky residents are prohibited from traveling outside the state, with a few exceptions.
New York City, the epicenter of the COVID-19 outbreak in the U.S., is offering its Rikers Island prisoners $6 an hour to help dig mass graves.
In San Francisco, cannabis dispensaries were included among the essential businesses allowed to keep operating during the city-wide lockdown.
New Jersey's governor canceled gatherings of any number, including parties, weddings and religious ceremonies, and warned the restrictions could continue for weeks or months. One city actually threatened to prosecute residents who spread false information about the virus.
Oregon banned all nonessential social and recreational gatherings, regardless of size.
Rhode Island has given police the go-ahead to pull over anyone with New York license plates to record their contact information and order them to self-quarantine for 14 days.
South Carolina's police have been empowered to break up any public gatherings of more than three people.
Of course, there are exceptions to all of these stay-at-home orders (in more than 30 states and counting), the longest of which runs until June 10. Essential workers (doctors, firefighters, police and grocery store workers) can go to work. Everyone else will have to fit themselves into a variety of exceptions in order to leave their homes: for grocery runs, doctor visits, to get exercise, to visit a family member, etc.
Throughout the country, more than 14,000 "Citizen-Soldiers" of the National Guard have been mobilized to support the states and the federal government in their fight against the coronavirus. While the Guard officials insist they have not been tasked with martial law, they are coordinating with the Pentagon, FEMA and the states/territories on COVID-19 response missions.
A quick civics lesson: Martial law is a raw exercise of executive power that can override the other branches of government and assume control over the functioning of a nation, state, or smaller area within a state. The power has been exercised by the president, as President Lincoln did soon after the start of the Civil War, and by governors, as was done in Idaho to quell a miner's strike that broke out there in 1892.
In areas under martial law, all power rests with the military authority in charge. As British General Wellington wrote, "martial law" is no law at all, but the martial rule; it abolishes all law and substitutes for it the will of the military commander. Military personnel are not bound by constitutional restrictions requiring a warrant and may enter and search homes without judicial authorization or oversight. Indeed, civil courts would no longer be functioning to hear citizen complaints or to enforce their constitutional rights.
Thus far, we have not breached the Constitution's crisis point: martial law has yet to be overtly imposed (although an argument could be made to the contrary given the militarized nature of the American police state).
It's just a matter of time before all hell breaks loose.
If this is not the defining point at which we cross over into all-out totalitarianism, then it is at a minimum a test to see how easily we will surrender.
Curiously enough, although Americans have been generally compliant with the government's suggestions and orders with a few notable exceptions, there's been a small groundswell of resistance within parts of the religious community over whether churches, synagogues and other religious institutions that hold worship services should be exempt from state-wide bans on mass gatherings. While many churches have resorted to drive-in services and live-streamed services for its congregants, others have refused to close their doors. One pastor of a 4,000-member church who stood his ground, claiming that the government's orders violate his right to religious freedom, was arrested after holding multiple church services during which attendees were reportedly given hand sanitizer and made to keep a six-foot distance between family groups.
It's an interesting test of the First Amendment's freedom of assembly and religious freedom clauses versus the government's compelling state interest in prohibiting mass gatherings in order to prevent the spread of the virus.
Generally, the government has to show a compelling state interest before it can override certain critical rights such as free speech, assembly, press, search and seizure, etc. Most of the time, it lacks that compelling state interest, but it still manages to violate those rights, setting itself up for legal battles further down the road.
These lockdown measures—on the right of the people to peaceably assemble, to travel, to engage in commerce, etc.—unquestionably restrict fundamental constitutional rights, which might pass muster for a short period of time, but can it be sustained for longer stretches legally?
That's the challenge before us, of course, if these days and weeks potentially stretch into months-long quarantines.
For example, the First Amendment guarantees "the right of the people peaceably to assemble." While the freedom to travel has been specifically recognized only as in the context of interstate or international travel, the freedom of movement is implicit liberty given that government agents may not stop and question or search persons unless they have some legal justification.
As Supreme Court Justice William Douglas once wrote:
The right to travel is a part of the "liberty" of which the citizen cannot be deprived without the due process of law under the Fifth Amendment. . . . Freedom of movement across frontiers in either direction, and inside frontiers as well, was a part of our heritage. Travel abroad, like travel within the country, may be necessary for a livelihood. It may be as close to the heart of the individual as the choice of what he eats, or wears, or reads. Freedom of movement is basic in our scheme of values.
As a rule, people are free to roam and loiter in public places and are not required to provide police with their identity or give an account of their purpose for exercising their freedom.
However, as with all constitutional rights, these freedoms, as the Courts have ruled, are not unqualified. Even content-based restrictions on speech are allowed under the First Amendment if the restriction is needed to serve a compelling government interest.
The Supreme Court long ago "distinctly recognized the authority of a state to enact quarantine laws and health laws of every description[.]" Such laws are an exercise of the state's police power, and if there is a rational basis for believing they are needed to protect the public health, they will be deemed to serve a compelling government interest.
The point was made over 100 years ago in circumstances similar to today's COVID-19 outbreak when a smallpox outbreak occurred in Cambridge, Mass., invoking a state law allowing localities to make vaccinations mandatory and enforceable by criminal penalties. In upholding the law and local order against a claim that it violated the constitutional liberty to control one's own body and health, the Supreme Court declared:
The possession and enjoyment of all rights are subject to such reasonable conditions as may be deemed by the governing authority of the country essential to the safety, health, peace, good order, and morals of the community. Even liberty itself, the greatest of all rights, is not unrestricted license to act according to one's own will.
The Court went on to write that "[u]pon the principle of self-defense, of paramount necessity, a community has the right to protect itself against an epidemic of disease which threatens the safety of its members."
Most states have enacted laws that recognize the need for prompt action in times of emergency, including epidemics, and have delegated the authority to and executive officer to take action to address that emergency. For example, Tennessee law provides that the governor is given the power to issue orders that have the force and effect of law to address emergencies, which include disease outbreaks and epidemics. That state's law similarly grants mayors or other local chief executive officers the power to issue orders and directives deemed necessary, including closing public facilities, in order to address civil emergencies.
Courts have ruled that they will defer to the decisions of executive authority on the decision as to whether an emergency exists and whether the means employed to address the emergency are reasonable and legal, although there could be situations where a court would declare that the executive decision is arbitrary and unreasonable.
When governments act under their police power to control plagues and epidemics, those laws are valid even though they may restrict individuals in the exercise of constitutional rights. As one legal scholar recently noted, the balance between individual rights and the protection of the public "assumes that there will be times when there are truly compelling emergencies justifying severe measures. A global pandemic that spreads even among those who are asymptomatic and could exceed the capacity of the American health care system would appear to be just such a compelling situation."
At the moment, the government believes it has a compelling interest—albeit a temporary one—in restricting gatherings, assemblies, and movement in public in order to minimize the spread of this virus.
The key point is this: while we may tolerate these restrictions on our liberties in the short term, we should never fail to be on guard lest these one-time constraints become a slippery slope to a total lockdown mindset.
What we must guard against, more than ever before, is the tendency to become so accustomed to our prison walls—these lockdowns, authoritarian dictates, and police state tactics justified as necessary for national security—that we allow the government to keep having its way in all things, without any civic resistance or objections being raised.
Martin Niemoller learned that particular lesson the hard way.
A German military officer turned theologian, Niemoller was an early supporter of Hitler's rise to power, having believed his promises to protect the church and not allow pogroms against the Jewish people. It didn't take long for Hitler to break those promises, but by the time the German people realized they had been double-crossed, it was too late.
As Niemoller warned:
First they came for the Socialists, and I did not speak out—Because I was not a Socialist. Then they came for the Trade Unionists, and I did not speak out—Because I was not a Trade Unionist. Then they came for the Jews, and I did not speak out—Because I was not a Jew. Then they came for me—and there was no one left to speak for me.
The lesson for those of us housebound and watching from a distance as the Fourth Reich emerges from the shadows is this: all freedoms hang together.
Niemoller's warning for our modern age would probably go something like this: First, the government went after the right to be free from unreasonable searches and seizures, and I did not object, because I had nothing to hide. Then they went after the right to not be spied upon, and I did not object, because I had done nothing wrong. Then they went after the right to criticize the government, and I still did not object, because I had nothing to criticize them for. Then they went after the right to speak—worship—and assemble freely, and I did not object, because I had nothing to say, no one to worship, and nowhere to congregate. By the time the government came to lock me up, there was no one left to set me free.
In other words, don't be naïve: the government will use this crisis to expand its powers far beyond the reach of the Constitution. The Justice Department has already signaled its desire to suspend parts of the Constitution indefinitely.
That's how it starts.
Travel too far down that slippery slope, and there will be no turning back.
Curiously enough, although Americans have not been inclined to agree on anything much lately, given the extreme polarization of the country politically, a recent survey indicates that "people of both parties seem rather okay with undermining core civil liberties in order to fight the pandemic."
This way lies madness.
As I make clear in my book Battlefield America: The War on the American People, if you wait to speak out—stand up—and resist until the government's lockdowns impact your freedoms personally, it could be too late.
What would be far worse, however, is handing over your freedoms voluntarily—without even a semblance of protest—to a government that cares little to nothing about your freedoms or your lives.
ABOUT JOHN W. WHITEHEAD
Constitutional attorney and author John W. Whitehead is founder and president of The Rutherford Institute. His new book Battlefield America: The War on the American People is available at www.amazon.com. Whitehead can be contacted at [email protected].
Watch: Riots Erupt In Israel As Police Enforce COVID-19 Quarantine, Synagogues Shuttered
Israeli media is reporting that riots have broken out in Arab as well as some Jewish neighborhoods of Israel over quarantine enforcement. Particularly violent clashes in Jaffa also erupted after police confronted and tried to detain a man for reportedly breaking quarantine.
"Dozens of people are demonstrating and rioting in Jaffa after police questioning of a man who apparently broke his mandatory self-quarantine led numerous residents to gather and confront the officers," the Times of Israel reports. "Protesters are clashing with police, burning tires and blocking roads."
At least four have been arrested so far, while confrontations with Israeli police have been filmed in other parts of Israel as well, over a week after Tel Aviv imposed some of the strictest quarantine measures the world has yet seen, which authorizes police to physically enforce court-ordered isolation of suspected and confirmed COVID-19 cases.
"Not Ramallah, Jaffa!! (in Hebrew Yafo)— the above video of the rare Wednesday clashes is captioned.
Typically such scenes have more commonly played out in occupied Arab West Bank neighborhoods, but increasingly it's also Israel's ultra-Orthodox community which has tended to defy and flaunt national quarantine and self-isolation policies.
The Jerusalem Post reports the outbreak is set to get worse:
Israel's total number of cases is "going up in a steady way, and that is not so good," Tal Brosh, head of infectious disease at Assuta Ashdod Medical Center, told The Jerusalem Post. "But that is also because the number of tests being done is increasing."

"My concern now is the haredim" who are not practicing social distancing, which could lead to a spike in cases "very quickly," he said. "If Bnei Brak residents do not stop gathering at weddings, prayers, mikvaot… we could see a surge within a few weeks."
Conservative neighborhoods have come to view police quarantine enforcement as a severe violation of religious freedom.
The United States of America is basically closed for business, leaving citizens jobless, broke, and without options. We're facing restrictions on movement the likes of which our nation has never seen. The stores that are open have never fully restocked after the "panic buying" of previous weeks, leading to shelves barren of things like meat, flour, toilet paper, and rice.
There are increasing instances of rabbis and synagogues defying orders to conduct services across the country such as the following, according to The Jerusalem Post:
Israel Police arrested six suspects belonging to the Peleg HaYerushalmi after they were found gathering in a synagogue in the Haredi city of Modi'in Illit, violating Health Ministry instructions issued to fight the coronavirus outbreak.

The suspects refused to listen to police instructions to leave and refused to identify themselves and began clashing with police.
The below video is from the Orthodox stronghold of Beit Shemesh, located 19 miles west of Jerusalem, during clashes with police:
A number of local outbreaks in Israeli cities have been traced to crowded and in some cases still-operating synagogues.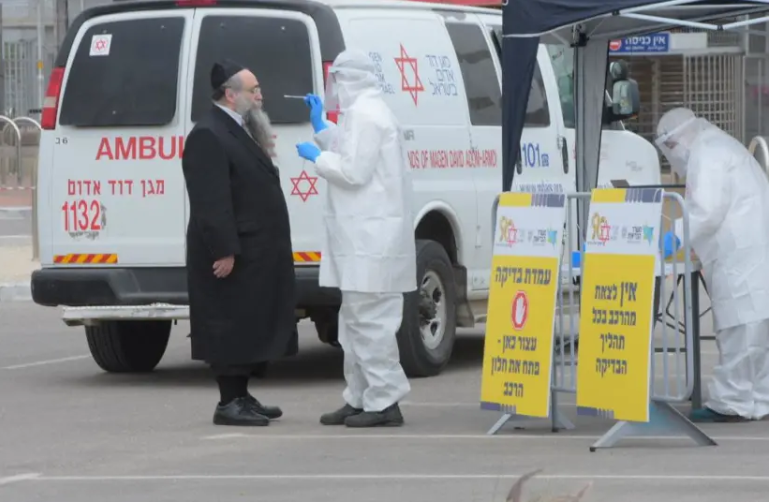 Towns close to more ultra-conservative neighborhoods have increasingly petitioned state authorities to crack down:
Ramat Gan Mayor Carmel Shama-Hacohen has written a letter to Prime Minister Benjamin Netanyahu and other government officials demanding a general closure on the neighboring city of Bnei Brak, which has become one of the main coronavirus hotspots in the country.
Nationwide Israel is fast approaching 6,000 cases, among these 25 deaths, with numbers expected to climb much higher in the days ahead due to expanded testing. Source: ZeroHedge
It's only a matter of time before these issues combine to become the flashpoint that leads to an explosion of civil unrest and violent crime.
Unemployment skyrocketed, with 3.3 million claims last week, and the Fed estimates that number to climb to a whopping 47 million due to the virus. Many of these jobs may not come back after the Covid-19 virus has run its course through the nation – businesses small and large are going to be defaulting on their April rent payments, and many simply won't be able to catch up later.
So far, a lot of people in the area where I'm staying seem to be treating this break of business like a surprise staycation. It's nice to see families out walking together, playing games, and spending time with the people they love.
But this happiness may be shortlived. Despite generous government-mandated disaster pay, unemployment, and stimulus checks, the money may not arrive in time for former employees, self-employed people, and gig workers to pay their personal bills. And when the money does arrive, for many folks it isn't going to be the same amount they were earning before the shutdowns. Most people don't have emergency funds, so things will be dire in short order.
Of course, this affects landlord, mortgage companies, utility companies, retail businesses…the list could go on and on.
Depression Strikes America, Looting Begins, Panic Searching "Buy Ammo" Hits Record
With a labor market in freefall, ten million Americans have lost their jobs in two weeks. CNN reported Thursday afternoon that stimulus checks for households could take up to 20 weeks, which is creating a perfect storm of possible social unrest.
The Federation of Red Cross and Red Crescent Societies recently warned that a "social bomb could explode at any moment" over Western cities. That is because the evolution of the pandemic, which has crashed the American economy into a depression, could result in social unraveling in major metros, specifically in low-income areas.
We've noted in the last several weeks that Americans are panic hoarding guns as the fear of social unrest could be imminent. President Trump signed an executive order last Friday that allows for up to one million National Guard and reservists to be called up to fight the virus or be used to maintain social order.
With lockdowns across the country, the National Guard has been deployed across many states. Here are some sights from Baltimore:
Peter R. Quinones@PeterRQuinones
Baltimore
A shortage of police officers is a worry in the U.S.
While open civic unrest and rioting have yet to happen in the U.S., retailers aren't taking any chances. One of the reasons for this is that police departments themselves are being walloped by the coronavirus.
A survey of over 40 law enforcement agencies done by the Associated Press shows that over 690 officers nationwide have been quarantined because of the virus. The New York City Police Department (NYPD) has been the hardest hit of all the departments surveyed. When the survey was conducted, 512 NYPD police officers had tested as positive for the virus. City officials, however, now expect the number to have ballooned to over 900 NYPD officers by March 30. (Related: Police officers are starting to die from coronavirus in US cities… what will happen if law enforcement can't function?)
One of the officers who tested positive has since died over the weekend, bringing the total of NYPD officers who've succumbed to it to three. Meanwhile, an even larger number of officers are in out sick or in isolation, with NYPD Police Commissioner Dermot Shea confirming that 5,000 officers were out sick as of Sunday.
With police being hit as hard as they are, it's no wonder that business owners are looking to other means to protect their stores. Should any mass riots occur, police departments may be too depleted to handle them. As such, more businesses are likely to follow suit and board up their storefronts to protect themselves.
1,9303:33 PM – Mar 20, 2020Twitter Ads info and privacy1,081 people are talking about this
Signs of social unrest are already starting to develop this week. Law enforcement agencies in South Carolina and California have charged people with looting businesses during the shutdowns, reported The Sun.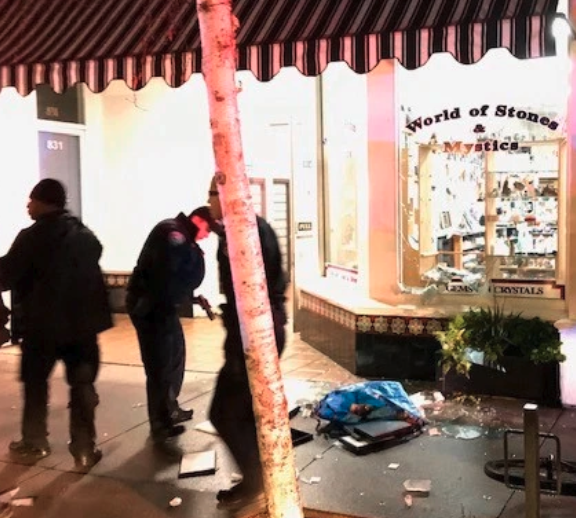 Police in Santa Cruz, California, arrested five people who were robbing businesses in the city, despite a "shelter-in-place" public health order enforced by the state government. Police detain a man suspected of looting in Santa CruzMore people arrested for robbing businesses in Santa Cruz Aftermath of shop raided by robbers in Santa Cruz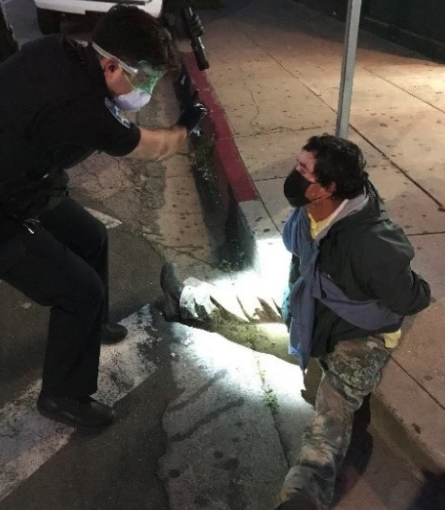 In South Carolina, police arrested two men as they attempted to raid a storage warehouse unit.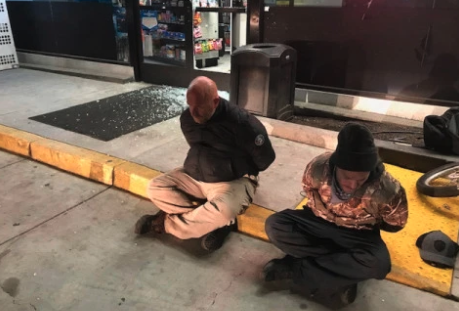 Many Americans recognize the writing on the wall of what could happen next, that is, the possibility of social unrest – and it makes sense why gun stores saw record sales across the country last month with weapons and ammo in short supply. Now Google searches for buying ammunition online are surging to a record high as America faces a new reality that a pandemic could trigger a social unraveling of the nation:
Search trend "buy ammo" hits the highest level ever across every US state: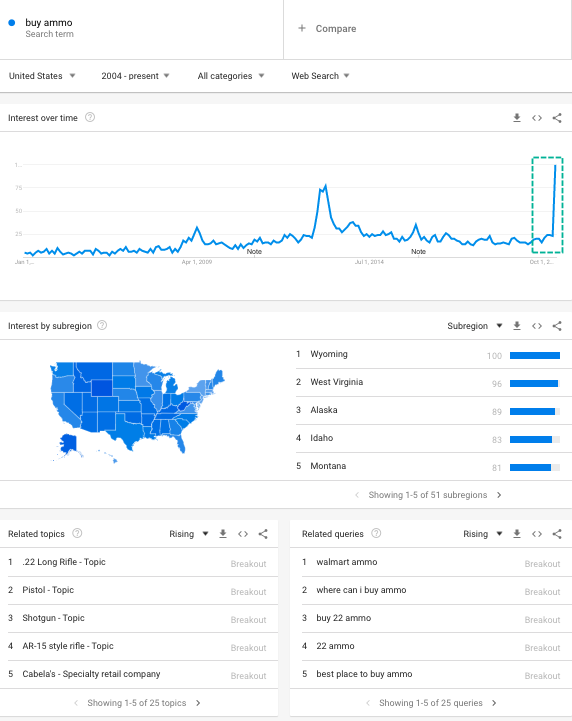 Search trend "buy ammo online," again another record level: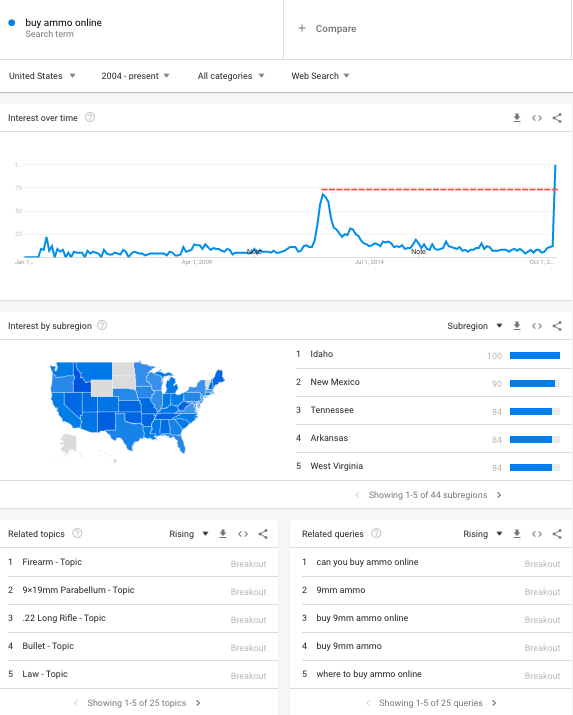 "Can you buy ammo online" soars to new highs: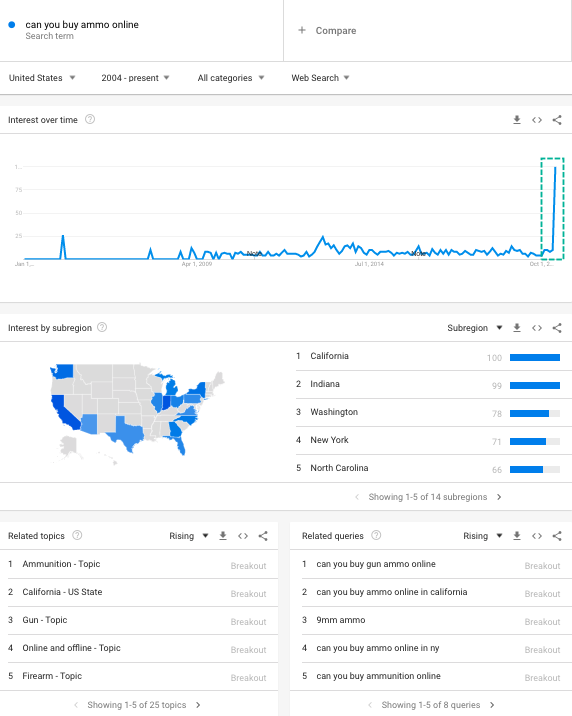 And with states closing gun stores and many places running out of weapons and bullets, people are now starting to print 3D guns at home.
The supply situation
A lot of people are blaming "hoarders" and preppers for the shortages seen in stores. Of course, it's nonsense to blame preppers because we've been buying our things over a course of years. And honestly, if it was only "panic buyers" causing problems, wouldn't the stores be replenished by now? After all, people have hardly been able to shop for two weeks in many states due to social distancing measures.
In reality, there are major issues with the supply chain, a problem many folks aren't seeing because they're not at the store. Distribution systems are breaking down.
A source at a Walmart Superstore recently confided that the trucks were only delivering a fraction of the items needed to restock shelves. Imports aren't arriving in California ports, at least not anywhere close to the degree they were before.
And because more people are eating at home than ever before, the demand for grocery stores has increased dramatically. This also comes at a time after farmers have been driven out of business by the trade war. (source) We have actual shortages here, and it isn't just due to "panic buying." That only exposed the dangers of the Just In Time delivery philosophy used by retailers.
Some folks are reporting that the shelves in their areas are full, but many others are reporting the exact opposite.
Canada Braces for Civil Unrest As Retailers Board Up Their Shops!
By Dan Dicks
Civil unrest is coming and things are about to get ugly. The powers that ought not to be are engineering a global economic collapse by shutting down businesses and putting nearly everyone on lockdown and strict quarantine in response to the Covid-19 pandemic.
The ramifications of this organized chaos will begin to unfold in the next couple of weeks as more and more people become unemployed, broke, stricken with cabin fever and desperate for things to be fixed.
In this video Dan Dicks of Press For Truth visits downtown Vancouver in the height of the pandemic as businesses are preparing for the worst to explain what's happening, who's behind it all and most importantly what you as an individual can do about it!
Visit Dan Dicks at PressForTruth.ca. Subscribe to his channel on YouTube and Bitchute. Support him on Patreon or GoFundMe, and follow him on Twitter.
Subscribe to Activist Post for truth, peace, and freedom news. Become an Activist Post Patron for as little as $1 per month at Patreon. Follow us on SoMee, Flote, Minds, Twitter, and Steemit.
Provide, Protect and Prosper during this crisis! Get a free issue of Counter Markets today.
If you're a coffee lover- and you appreciate premium, non-toxic beans- then this might be the most
timely invitation you get this year.
Sure, you've probably already tried coffee "subscriptions" in the past. Perhaps you're part of one right now. So why would you want to have more coffee sent to your door? The answer is that you've never had this sort of coffee delivered to you before. And, you may be surprised at what's going on inside your current coffee… You've probably looked through this website and know what Lifeboost Coffee is all about. (If so, you'll want to jump down to the exciting news under "Join the Lifeboost 'inner circle" section below.)
Click here
Some Great Coffee
Click here
Restrictions on movement
The third worrisome factor is extreme restrictions on movement. Never in my lifetime have I witnessed such a thing in the United States as we're seeing now.
Texas and Florida have checkpoints where they're testing travelers for health problems, escorting them to quarantine, or turning them away. Rhode Island police went so far as to go door-to-door with the National Guard, searching for "New Yorkers" who had fled the virus in their home state.
Most states have closed non-essential businesses and schools for the foreseeable future. Local authorities are beginning to crack down on groups of people and innocent Americans risk being questioned when they leave their homes to walk the dog or go to the store. Last week, thousands of Americans considered essential workers were given "travel papers" to show the authorities if they're stopped when they are going to work. Travel papers. In the United States of America.
If you can't satisfy the requirements laid out by your state or local government, you could face fines and even misdemeanor charges for breaking stay-at-home orders.
Don't count on 911
Add to all of the above, police officers are getting sick. Hundreds of NYPD and Detroit police officers have tested positive for Covid-19.
Some places, like Cincinnati, are limiting in-person police responses to crimes "to reduce unnecessary contact between officers and the public to reduce the spread of COVID-19."
During the coronavirus outbreak and beginning Tuesday morning, Cincinnati police officers will no longer respond in person to the following reports: criminal damaging, dog bites, lost property, lost or stolen license plates, phone harassment, property damage or found property.

Police will no longer respond to assault reports, unless a suspect is still present or the victim requires medical attention, breaking and entering reports unless a suspect is still present, menacing reports "unless suspect is expected or threatens to return or is part of the elements of domestic violence" or theft reports "where there is no possibility of immediate apprehension." (source)
How long before officers just stop coming in to work and instead, stay home to take care of their families? And, can you blame them if they do?
Other countries are seeing civil unrest.
The Covid-19 lockdowns are resulting in violence in other countries.
Italy has begun to see chaos. People are running out of food, money, and patience.
Videos are appearing on social media of people struggling to cope with the effects of the lockdown. In Palermo, Sicily, police have been forced to head to supermarkets after reports of people stealing food to feed themselves, and groups have appeared in recent days looking to organise raids on supermarkets.

A video has been widely shared around Italy showing a father beside his young daughter, who is eating a solitary slice of bread, telling the Italian primer minister Giuseppe Conte "We've already been inside for 15 to 20 days and we are at our limit. Just like my daughter, other children in a few days won't be able to eat this slice of bread. Rest assured you will regret this, because we are going to have a revolution". (source)
It isn't just an Italian problem. As soon as restrictions were partially lifted in China, citizens began to riot, beating police with their own shields and overturning police cars.
This could be the perfect storm.
It's only a matter of time before the factors above combine to create the "perfect" conditions for widespread civil unrest and crime. When Cat Ellis wrote her book about surviving this pandemic, there's a reason she included detailed information about securing your property and preparing for potential assaults on your home or retreat. You've got your supplies. Now you need to focus on defensive planning.
And if you think that is far-fetched, then why are retailers across the country boarding up their windows? Zero Hedge reports:
In Beverly Hills, the Pottery Barn and West Elm stores near Rodeo Drive were spotted with boards across the windows according to TMZ…

…Meanwhile, stores in New York, San Francisco, Seattle, Chicago, Paris, Vancouver and elsewhere were similarly boarded up. (source)
I suspect it isn't just luxury stores that need to get prepared. The rest of us need to be ready, too. Many people in the preparedness community have noticed with discomfort the increasing number of people saying, "I'll just come to your house" or "It's not fair that selfish preppers have all this stuff and they're refusing to share." Many of us have been asked by friends, neighbors, and family members if we can spare some toilet paper or hand sanitizer.
The people who suspect you may have food will show up at your door one of these days when they run out of food. First, they'll come asking for it. Then they'll come demanding it. And not just from you but also from local businesses. The ensuing theft and violence will lead to harsher crackdowns from law enforcement and vigilante justices as people stand up to defend their homes and businesses. And if you think the Constitution is being trampled now, hold on to your halo. Eventually, this will lead straight to martial law and totalitarianism the likes of which we've never seen in our country.
Don't think for a second that it won't happen here.
Virus or no virus, people are not just going to quietly stay home and watch as their families starve to death.
What happens when people start running out of the food they hurriedly purchased before the lockdowns? What happens when overloaded unemployment offices are unable to get people's payments to them in a timely fashion? What happens when the stimulus checks haven't arrived yet and there's no money in people's wallets for groceries? What happens when stores aren't able to replenish enough to keep people fed?
I think anyone who has been in the preparedness world knows exactly what happens.
Anger. Violence. Looting. Uncontrollable hordes of people storming stores.
Sort of like every Black Friday except this time, people won't just want inexpensive bath towels and televisions. They'll want food to keep their families from starving to death. And they'll be willing to take down anyone who gets in their way. Whether that's a parent defending the supply they've carefully acquired to take care of their own children or a store security guard, it won't matter to those who have not prepared for this.
Every year, I show video clips in the Black Friday Hall of Shame. And every year, I write, "If they'll act like this over home linens, what happens when those same people are hungry?"
This may be the year that we find out what happens.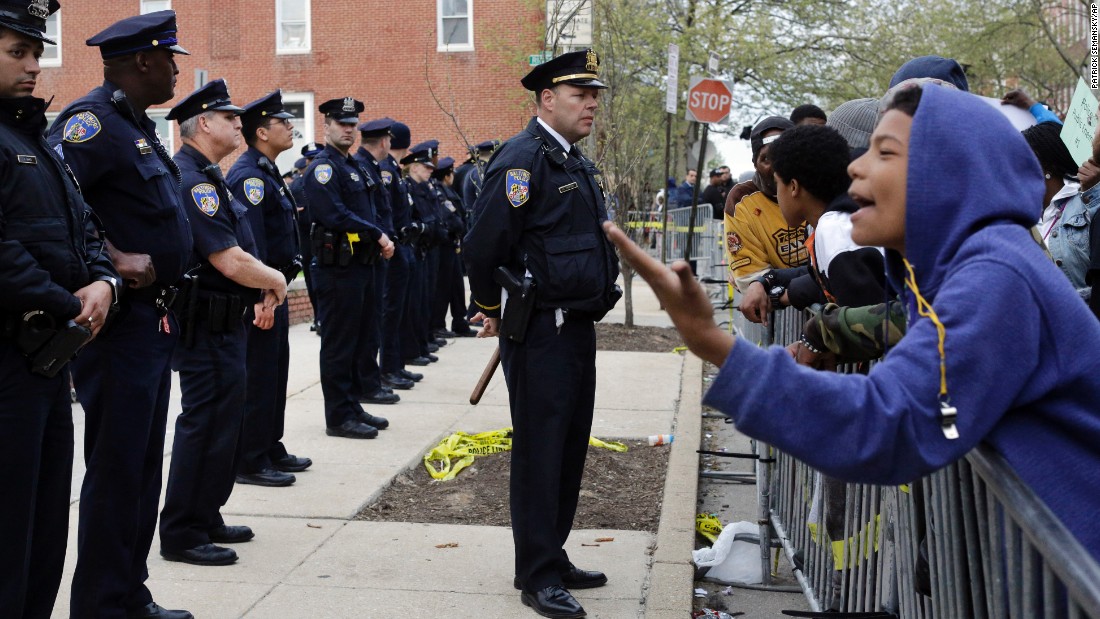 Right now, social distancing and work from home mandates are a big inconvenience for a lot of people, but it could turn into something far direr as the effects of a stalled economy start to take hold.
It's a scenario that has played out time and time again throughout history in various places around the world, with high unemployment and a stagnant economy leading to social unrest and even violence. And with the unemployment rate in the U.S. expected to exceed that noted in the Great Depression, there is no telling what could happen.
The president of the Federal Reserve Bank of St. Louis, James Bullard, said that they're expecting 30 percent unemployment in the second quarter of the year. That's right: 30 percent. And the GDP, meanwhile, could drop by as much as half.
While this particular scenario is intentional to some degree in the sense that the measures leading up to it were put in place to save thousands – if not millions – of lives, the loss of jobs and incomes could lead to serious civil disorder in our country.
After all, it's many of these same jobs that help our society meet the demands for basic necessities like food, clothing, and shelter, not to mention the medical supplies and services that are so desperately needed right now.
So what can be done about this situation? Bullard said that replacing lost income with unemployment insurance and other types of payments to help displaced workers and business owners could help defuse the effects of the social distancing shutdowns.
Writing in the New York Times, the former director of the Yale-Griffin Prevention Research Center, David L. Katz, said that the long-term impact of halting gatherings, schools and business could be "possibly graver than the direct toll of the virus itself."
He said that while the stock market should eventually bounce back, he believes that many businesses won't fare so well. He added: "The unemployment, impoverishment, and despair likely to result will be public health scourges of the first order."
Social unrest already brewing in some parts of Italy
Social unrest is already mounting in Italy, with the government designating 400 million Euros for food vouchers in an attempt to stem the effect that the coronavirus lockdown is having on the poorest Italians.
The move came as reports grow of people in the southern part of the country running out of food and money. As the country that has been affected the worst by the illness so far, it's important for the U.S. to pay attention to what has been going on there as they continue under a nearly three-week-long lockdown.
For example, in Sicily, police are now patrolling supermarkets as thefts are on the rise, with people blatantly running out the doors of supermarkets without paying or trying to pressure the owners of small shops into giving them food. It's a big problem in a place where a lot of people had been working off the books in roles like caregivers and parking attendants. One fast-food delivery company was forced to stop making deliveries in a deprived area outside the Sicilian capital of Palermo after one of their riders was robbed and attacked.
Palermo's mayor, Leoluca Orlando, told Sky News: "Discomfort and malaise are growing, and we are recording worrying reports of protest and anger that is being exploited by criminals who want to destabilize the system."
"The more time passes, the more resources are exhausted," he added. "The few savings people have are running out. This tells us socio-economic issues will erupt."
Sources for this article include: Reason.com TheGuardian.com NewsTarget ZeroHedge
StevieRay Hansen
Editor, HNewsWire.com
Watchmen does not confuse truth with consensus The Watchmen does not confuse God's word with the word of those in power…
All the official reassurances won't be worth a bucket of warm spit. The Globals are behind the CoronaVirus, It Is a Man-Made Bioweapon.
The Bill and Melinda Gates Foundation Have NOT Got The Memo Yet, "Pestilences" Has No Cure
The Coronavirus Was Most Certainly Produced by Crazy (Un-Godly) Men in Laboratories, WGO and CDC Knew All Along That the Coronavirus Was a Bioweapon, There're in Charge?
The 127 Faith Foundation: We do not solicit donations from "those on disability, on a fixed income, or those who cannot afford to give." Please Pray!
Or, make checks payable to:
The 127 Faith Foundation
PO Box 127
Pontotoc, TX 76869
The number of Orphans aging out of Child Protective Custody has grown at an alarming rate. The 127 Faith Foundation receives many requests each week to house them at our ranch. Our prayer is that the good people of our country will step up to the challenge and offer financial support for "the least among us." We need your help! StevieRay Hansen, Founder, The 127 Faith Foundation
EXODUS 21 AND MATHEW 5- AN EYE FOR AN EYE… By,Edward O'Hara When the Bible speaks of an eye for an eye and a tooth…
Read More
We make every effort to acknowledge sources used in our news articles. In a few cases, the sources were lost due to a technological glitch. If you believe we have not given sufficient credit for your source material, please contact us, and we will be more than happy to link to your article.