Advisory: Be careful of what you read on social media. The algorithms used by these platforms have no regard for Biblical truth. They target your emotions to keep you engaged on their site so their advertisers can drop more ads. These platforms exist to enrich their stockholders. Consider God's promise to Believers in James 1:5, "If any of you lacks wisdom, you should ask God, who gives generously to all without finding fault, and it will be given to you."
HNewsWire: You may recall back in 2013, the United Nations convinced then-Secretary of State John Kerry to sign a treaty that "unequivocally bans arms transfers that are in violation of a U.N. arms embargo or that exporters have reason to know will be used to commit genocide and other grievous war crimes."
In 2013, the US signed the UN Arms Trade Treaty but that signature was never ratified. Last April, President Trump officially withdrew from the international gun control treaty.
However noble that may sound, anti-gun control activists were concerned this would lead to the UN being able to disarm Americans on US soil.
So why is the UN looking for English-speaking disarmament experts?
Don't be silly, "no one is coming to take your guns."
How many times has someone told you not to worry – that nobody is coming to take your guns away? That all they want is "common-sense gun laws?"
In light of the current political climate and this job listing, I'd say that is an outright a lie.
No, it's not a conspiracy theory. It's a real conspiracy. As the Second Amendment comes under attack, the United Nations is actually hiring for new positions and among those positions are English-speaking disarmament, demobilization and reintegration officers.
The day after Christmas, the UN posted the job description.
However, some have asked if this type of intervention by the UN might eventually be used in Virginia with the ongoing tyranny being advanced there. We'll get to that in a moment.
If You Can't Read the UN posted the job description. below, that's because of the British/Eurotrash slant if you're British or European this kind of gobbledygook makes perfect sense, they (Europe trash) have been yoked, the ungodly make their decisions. The American people should not stand for this backdoor entry into our free country. SRH…
Within delegated authority, the Disarmament, Demobilization and Reintegration Officer will be responsible for the following duties:
• Acts as a Focal Point for Disarmament, Demobilization and Reintegration (DDR) components for two to three missions, responsible for planning, support to implementation and evaluation;
• Participates in DPO and Integrated Task Force planning meetings for the establishment of a new peacekeeping mission with a potential DDR component;
• Provides technical assistance to peace negotiations;
• Participates in technical assessment missions;
• Advises, develops and reviews (as appropriate) initial DDR functional strategy and concept of operations for further development into a full programme by the DDR component and the National DDR Commission;
• Drafts and reviews DDR inputs to the SG report, code cables, and talking points;
• Develops initial result-based framework and budget for new DDR components in new mission;
• Liaises with UNDP and donor community to raise voluntary contributions for DDR programmes;
• Presents and/or defends new and subsequent DDR budgetary requirements in the ACABQ and the 5th Committee of the General Assembly;
• Develops staffing structure and terms of reference for a DDR component, including terms of integration with other UN agencies, funds and programmes;
• Provides technical clearance for applicants to DDR units in new and ongoing missions;
• Provides Headquarters support in planning the civilian and military logistics support for DDR;
• Continually reviews DDR program strategy and implementation through relevant documents, reports and code cables;
• Conducts field missions to assess the implementation of established DDR programmes;
• Identifies potential problems and issues to be addressed and suggests remedies to DDR units in the field;
• Liaises with the Member States, UN actors, and other DDR interested partners to represent the mission's DDR component at the Headquarters level;
• Establishes and maintains an outreach network with CSOs and IGOs active in the area of DDR.
• Supports the doctrine development work in the area of DDR in the department, with the Inter-Agency Working Group (IAWG) on DDR and other relevant national and international actors working on DDR issues;
• Contributes to Department-level or Policy Committee-level policy development work on DDR and related issues;
• Maintains and further develops the Integrated DDR Standards – a set of inter-agency policies, guidelines and procedures on DDR;
• On behalf of the Chief of the DDR Section, co-chairs the IAWG on DDR contributes to bringing coherence to the interaction of the UN system and its partners on DDR;
• Supervises the Associate Expert (Junior Professional Officer) in the development and maintenance of the web-based United Nations DDR Resource Centre;
• Liaises with others (UN, regional organizations and the Member States) providing DDR.
Other duties as required.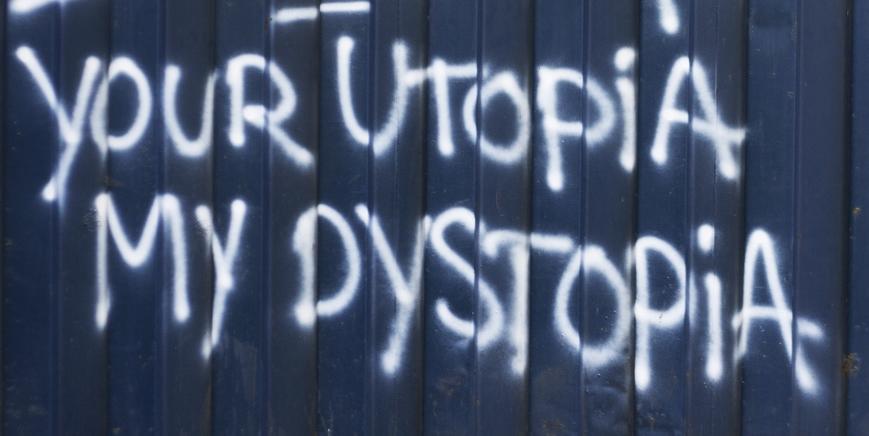 Additionally, the position is located in the Disarmament, Demobilization, and Reintegration (DDR) Section of the Office of Rule of Law and Security Institutions (OROLSI), within the Department of Peacekeeping Operations (DPKO) in New York. New York is classified as a hardship "H" duty station and family duty station. The incumbent reports to and is under the overall supervision of the DDR Section Chief.
Those hired as staff members "are subject to the authority of the Secretary-General and to assignment by him or her. In this context, all staff is expected to move periodically to new functions in their careers in accordance with established rules and procedures."
Not that the US was ever actually a part of the UN Arms Trade Treaty even though treasonous former Secretary of State John Kerry signed it, the reality is that President Trump took the US completely off the table with reference to that. Source ZeroHedge
"The agencies of evil are combining their forces and consolidating. They are strengthening for the last great crisis. Great changes are soon to take place in our world, and the final movements will be rapid ones. The condition of things in the world shows that troublous times are right upon us."…..
Global policy planners intend to deliver replacements for both dollar hegemony and fossil fuels. Plans may appear uncoordinated and in their early stages, but these issues are becoming increasingly linked.

A monetary reset incorporating state-sponsored cryptocurrencies will enable exchange controls to be introduced between nations by separating cross-border trade payments from domestic money circulation. The purpose will be to gain greater control over money and to direct its investment into green projects.

The OECD will build on current tax disclosures to make everyone's income and capital known to governments and therefore readily taxable, money destined to kick-start economic growth. Under the guidance of supranational organisations, governments will redirect investment into green technology. The objective, particularly for Europeans, is to neutralise Russia's increasing dominance of the global energy market by becoming carbon neutral by 2030.

But perhaps as Robert Burns put it, "the best-laid schemes o' mice an' men gang aft agley". They are based on Keynesian fallacies, but cannot be ignored.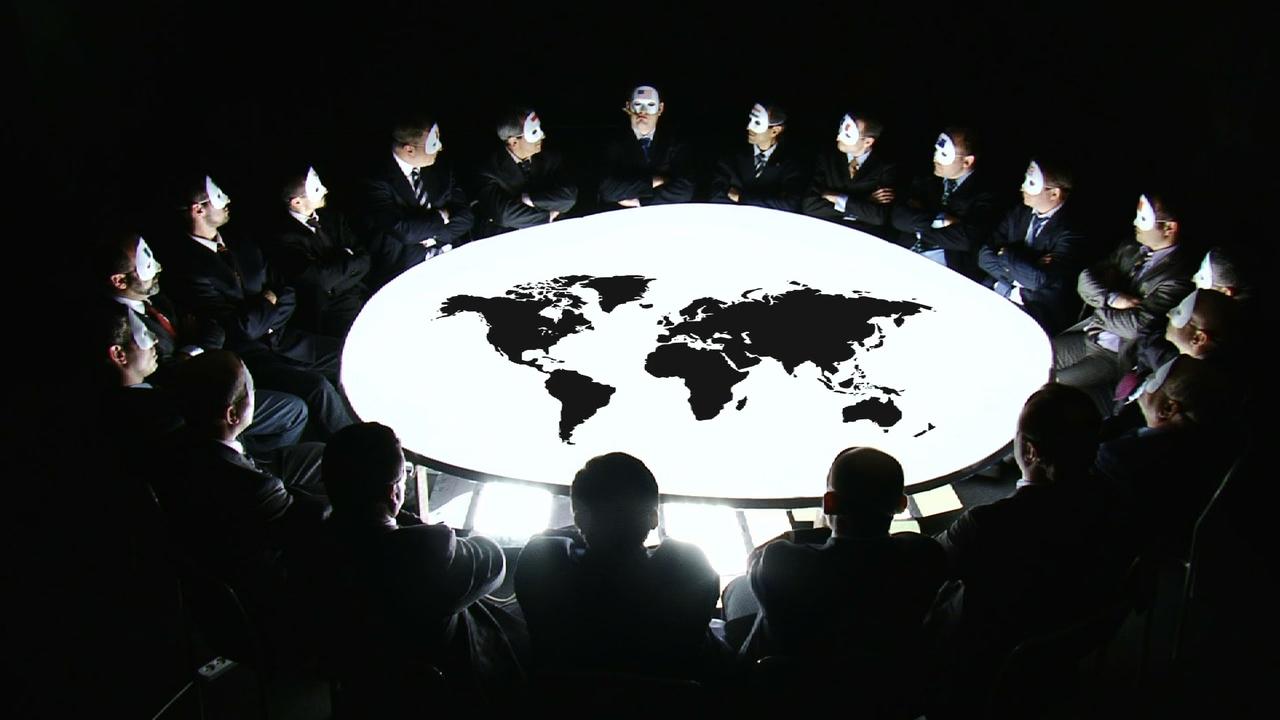 Introduction
There appear to be policy areas being driven by statist responses to events, encouraging global institutions to take on a coordinating role. It means deeper levels of centralized planning by unaccountable bureaucrats. Assuming their plans continue to gain credence, we could end up with a dystopian world where supranational bodies direct individual governments to conform. We are already on this road to perdition. The OECD has coordinated attempts by governments to restrict the freedom of their citizens to avoid taxes by forcing over a hundred jurisdictions to automatically supply information on the financial affairs of every citizen, irrespective of nationality and where they reside.
By doing so, it has removed the necessity for governments to moderate their tax demands for fear that individuals will move their money out of reach. Information on private affairs is now exchanged automatically by banks, lawyers, financial advisors, and accountants, without the individual's knowledge. As a result of the introduction of the OECD's common reporting standard, the organization claims that over $85bn of additional tax revenue has been raised. The intention is to raise more, much more.
This has been the OECD's mission for some time, leading the way for other supranational organizations to carve out roles for themselves. Those that come to mind are the IMF, which with a green agenda intends to prioritize investment funding for alternatives to fossil fuels both directly and indirectly through the World Bank and the regional development banks. Subsidiary roles are likely to be played by other UN divisions, useful for binding emerging market nations to the plans.
Central banks acting in concert could have a new role of coordinating a monetary reset, which as we can deduce from Mark Carney's speech at Jackson Hole in August is already being discussed. We shall start by looking at the state of current monetary policies, their failure, and the drive to replace them with something else, before addressing the energy question.
The monetary problem
There are two categories of folk who think everything to do with economics and money is not much to worry about; the disinterested public and the investment management community. Their livelihoods depend upon it. Another category, libertarians, Austrian economists, bitcoin fans, gold bugs and readers of and contributors to agglomerating sites such as ZeroHedge have views ranging from skeptical to downright catastrophic. Not known to many is another, the most important category, which is very worried indeed, and that is governments and their central banks.
These are the people quietly talking about a big-picture reset, those that know the post-Breton Woods fiat dollar system is no longer fit for purpose. They see escalating debt, interest rates failing to stimulate, and economic stagnation. They see a mismatch between international trade and the use of the dollar as a global settlement medium. They don't talk about it much, to do so would frighten us, the lowly ruminants.
I was ruminating on this recently after Max Keiser, of the Keiser Report on RT, asked me what I thought of Mark Carney's speech at Jackson Hole in August about a global monetary system to replace the dollar. I replied something about Carney about to retire and presumably feeling slightly freer to express the concerns which he must share with his friends at the Bank for International Settlements, and various other monetary panjandrums who have observed the obvious: their cozy world of money-printing doesn't work, is unlikely to ever work and must be reformed to give them more control.
Since then my thoughts have turned to the reset problem in a broader sense. The assumption must be that time is available for such an event to be planned, or at least pre-planned as an insurance policy against monetary failure. In either event, it is putting the cart before the horse, because when a credit crisis hits it invariably takes the authorities by surprise, and it looks increasingly close in time. The priority will not then be monetary evolution but economic and financial rescue.
That point having been made, from the central bankers' point of view, what is to be done? The obvious answer is to rig the game by changing the rules. As Keynes said, when the facts change, he changed. That way, they think they might dispose of the failing system and replace it with an updated one that suits their policy purposes better. With a bit of luck, declining confidence in the old will be replaced by a new paradigm, something that will allow them, all, politicians and central bankers, to claim success for saving the Western world from a potential monetary crisis.
The problem is they don't know how to do it, and they don't yet know what the new paradigm will be. There is no unity on the matter because for the Fed and the US Government it involves an unacceptable loss of monetary and political power. The Chinese, in partnership with the Russians, want to do away with the dollar, while the Europeans are leading themselves to a socialist dystopia at odds with Trump's America, while being frightened of the Russian bear in the east.
This is why influencers like Carney can only hypothesize about a new monetary set-up involving a reduced role for the dollar. Central banks are exploring cryptocurrencies. It is reported that seven out of ten of them are researching the possibilities. That won't save fiat currencies, but it might give central banks greater control over how their fiat currencies are used. Perhaps they think a state-issued cryptocurrency can replace unadorned fiat. But then that raises two issues: if the existing fiat is failing it is likely a new state-sponsored cryptocurrency risk having a credibility problem from the outset and even if the public does accept it, its future issue will have to be strictly limited and the cycle of bank credit properly addressed.
But get it right and markets could be tamed, the logic goes. And somehow, a global cryptocurrency-based monetary system for international trade could replace the failing post-Bretton Woods monetary system reserved on the US dollar. For policymakers, it is becoming an urgent question, as a reading of Carney's Jackson Hole speech makes clear.
Specifically, in his speech, Carney identified the existence of a global liquidity trap nullifying interest rate policy with three elements: a global savings glut tied up in dollars, a reduction in the scale of sustainable cross border flows and "fattening of the left-hand tail and increasing the downside skew of likely economic outcomes". This last element of gobbledegook appears to translate into an acknowledgment of the failure of current interest rate policy to stimulate economic recovery, which cannot be admitted in plain English.
Carney's problem, besides the veiled admission of policy failure, is he ignores the fact that America needs increasing quantities of foreign dollar ownership to fund its escalating budget deficit, without which the dollar falls, and term interest rates will soar. If he and his cohort push policies intended to redeploy funds that are otherwise destined for the dollar and US Treasuries, they will face strong opposition from the US Treasury and are based on the dollar, the likely collapse of the whole fiat edifice.
As for a reduction in cross border flows, that is a function of falling cross-border trade, not money. The reason cross-border trade has collapsed is because of the US-Chinese trade spat and its knock-on effects. Even if we pass on the gobbledegook of his third point, it is difficult for an independent observer not to take Carney's speech as indicative of desperation, ivory-tower economic error or both.
Being based on Keynesian macroeconomic beliefs, we can take the evidence of economic error for granted, particularly since these beliefs have consistently failed to deliver any credible solution. It is the element of desperation we must explore further. If Carney feels a sense of desperation (and his speech reeks of it) then his fellow central bankers will as well. But instead of just abandoning failed policies, a bridge is required towards a new set of policies, a monetary reset. And it will almost certainly involve a greater suppression of the role of markets and an increase in state control over money and how it is used.
For central bankers, there is a fear that the emergence of a competing private sector crypto-payments system, even linked to a basket of fiat currencies, will challenge national currencies. They would have to be pretty dopey not to see that Bitcoin, in particular, is educating the masses about the moral fraud behind the expansion of fiat money. The challenge will be to come up with a credible alternative, completely under the control of a few major central banks. But first, the purpose of a state-backed cryptocurrency must be settled.
For every nation other than America, evolution from the failing post-Breton Woods monetary system is about reducing the role of the dollar in trade settlement and freeing up capital needlessly tied up in dollars. Before the invention of cryptocurrencies, this would presumably have been achieved through a combination of an evolutionary process and increasing use of currency swaps to enhance liquidity, particularly in euros and renminbi, to replace the dominance of dollars in reserve balances.
The facilitation of foreign trade appears to be the role most likely to be destined for a state-issued cryptocurrency. Initial swap lines of state-sponsored cryptocurrencies would be proportionate to the trade between existing currency blocks. It could then be deployed for trade settlement, which would require it to be made available to commercial banks. We then have two currency versions: an existing fiat currency that circulates domestically and a separate blockchain-based currency reserved for international use. With an onshore and offshore version, there can be two interest rates suitably set for their applications, so long as arbitrage routes are severely restricted, with the offshore version trading at a premium.
Old hands in Britain will be familiar with the basic concept before Margaret Thatcher removed exchange controls. To monetary planners, there are several perceived benefits from such a scheme, particularly for the Eurozone. By separating trade settlement from domestic currency circulation, de facto currency controls are introduced, permitting access to the state cryptocurrency to non-domestic trading entities and banks, while denying its use in the domestic economy. Importantly, the expansion of bank credit would be retained for the domestic currency only, managed through a two-tier interest rate policy.
Any investment in foreign currencies would require the payment of the premium that applies to the crypto version of the currency. The prospects of an international run against a currency such as a euro would recede, as the existing liquidity for international trade is replaced by a centralized, highly managed, trade-related cryptocurrency.
For policymakers at the ECB, it must be a tempting solution if it can be made to work. It would give them greater monetary control overall, and they could attempt to stimulate the Eurozone economy by deploying deeper negative rates without the fear of a falling exchange rate.
From America's point of view, these moves or anything like them will almost certainly be strongly resisted. They need foreigners to buy dollars to fund the budget deficit. And they are now experiencing the flaws of US isolationism and Trumpian trade policies, which are already leading to a contraction and potential reversal of foreign flows into US Treasuries.
China would be an interested observer of these developments. She has been planning to issue a cryptocurrency of her own, which could allow her to internationalize a crypto version of the renminbi more rapidly than it has managed with its existing renminbi. Russia has already ditched the dollar for geopolitical reasons and is trying to gain control over the energy market from a moribund OPEC.
To summarise, discontent with the post-Bretton Woods monetary system and the disproportionate role of the dollar are likely to be the reasons why so many central banks are looking at cryptocurrency solutions. But as stated earlier in this article, it assumes pre-planning, those best-laid schemes of mice and men, are not overtaken by events.
Patreon, Support HNewsWire programming

StevieRay Hansen
Editor, HNewsWire.com
God often uses men who are not of the best moral character. Pharaoh, Nebuchadnezzar, Cyrus, Herod, and Trump (amongst others), to accomplish His will in events He orchestrates during human history. We either trust the sovereignty of God or we don't. Nothing happens apart from Him…
The best index to a person's character is how he treats people who can't do him any good, and how he treats people who can't fight back…
The Birth Pains Are Growing Stronger….
One of the signs of ruling class collapse is when they can no longer enforce the rules that maintain them as a ruling class. When the Romans started making exceptions to republican governance, it was a matter of time before someone simply decided the rules no longer applied to them. Perhaps the robot historians will consider Obama our Marius or Sulla. Maybe that person is in the near future. Either way, the rule of law is over and what comes next is the rule of men.
"Don't piss down my back and tell me it's raining." Outlaw Josey Wales
"Man will ultimately be governed by God or by tyrants." as in Nancy Pelosi (D-San Fran-feces)
My name is Steve Meyers and I need to share a vision and warning that the Lord showed me back in April 2007….
Many of you will ask why I waited so long to share the warning. I didn't. I shared the story with everyone that would listen from pastors to friends to family to colleagues. Immediately following the initial vision, I called a close friend. I told him to sit down that I had something to tell him. I needed it documented as I knew this was supernatural and from God. As I witness events unfolding today, I need to share the vision again.
The risk of loss in trading futures and options on futures can be substantial. The author does not guarantee the accuracy of the above information, although it is believed that the sources are reliable and the information accurate. The author assumes no liability or responsibility for direct or indirect, special, consequential or incidental damages or for any other damages relating or arising out of any action taken as a result of any information or advice contained in this commentary. The author disclaims any express or implied liability or responsibility for any action taken, which is solely at the liability and responsibility of the user. Steve Meyers, StevieRay Hansen
The Un-Godly — Those That Suppress the Truth, the social media giants built multi-billion dollar empires by giving everyone a voice, but now that they have such a dominant position on the Internet they have decided that many prominent conservative voices should be completely silenced.
The 127 Faith Foundation understands the pain and sorrow associated with being a throwaway child, We push this throwaway child towards bettering their education, be it junior-college are going for a Masters's degree. This program is about them because they determine by the grace of God if they're going to be a pillar in the community or a burden on society. Some of the strongholds orphans deal with are: fear, resentment, bitterness, unforgiveness, apathy, unbelief, depression, anxiety, lust, anger, pride, and greed. Many of these strongholds do open the door to addiction. Please Help The 127
Our government has been overthrown. As evidenced by Trump's capitulation on the border, his recent servitude to the GMO industry and his acquiescence to the warmongers, our President has been compromised. Our liberties are being eliminated one by one. Gun confiscation is next. The Constitution is gasping its last breaths. Our borders are destroyed and our culture has been turned upside down by every perversion known to man.
They are everyone you can't stand, from gun prohibitionists and Socialists to the corrupt mainstream media, large social media outlets, Hollywood, and our institutions of higher education, to name but a few. They are anyone working against our GOD Given freedoms, rights, constitution, etc.
It's interesting when you connect the dots, the masses are opposed to God's blueprint and therefore will bring destruction upon the earth intentionally. Me, I, mine, narcissists generation will bring total destruction upon God's people, only the chosen will survive, we live in evil times, dress appropriately, put on the full armor of God!….
Force is now the only rule remaining in deep state-controlled America. Everything else has collapsed. There is no free speech, no fair trial, no system of justice, no reasonable expectation of human rights anywhere, no fair elections, no honest news, no honest Wall Street operations, no real public education, no clean food, and threats from the elitist, the power structure that is hell-bent on bringing the New World order into the reality of the sleeping masses, get woke or get yoked, the choice still lives in the people's hands. Next, the AntiChrist will appear with many empty promises, peace, and security, in reality, it's the yoking of mankind, We are on the Doorstep of the Great Tribulations…
The prophet does not confuse truth with consensus. The prophet does not confuse God's word with the word of those who happen to hold power at present, or with the opinion of the majority. This is because powerholders and the majority can fall victim to a lying spirit-and this means a power that actually seizes the majority of experts, the political leadership, and the public.
I just saw the best news site I ever saw in my life. I never saw so much news and videos and links in my life. You have to go to Whatfinger News. , here – https://www.whatfinger.com – click this I bet you found your go-to news site from here on.
'PORTA DOS FONDOS' (TRANSLATES TO "BACK DOOR") HYPER-REPROBATES…
Thanks to people like Pastor Steven Anderson and the choir of preachers he has assembled within the New Independent Fundamentalist Baptist movement there has been a resurgence in what is called the Reprobate Doctrine. A Biblical doctrine that demonstrates in scripture, that God will turn people over to their vile lifestyles as a curse, blinding them to salvation in Jesus, giving them over to a devil's hell for eternity. A doctrine that I believe is completely Biblical and defined by the Apostle Paul in Romans 1 is unmistakably visceral language.
Let Me Make This Abundantly Clear. (I Am Apolitical) While I Have a General Distaste for Electric Cars and Politicians No Matter the Party They Belong To, I Am Unashamedly Politically a Bible Believing Conservative Christian. I Have a Severe Distrust of Government. I Believe It Is the Most Inefficient and Ineffective Way to Accomplish Most Things. While I Strongly Disagree with Liberals/Progressives and Conservative on Most Political Issues, and While I Believe Liberals/Progressives and Most Politicians Are Terribly Misguided and Naive About What Big Government Will Eventually Result In, I Strive to Not Question Their Motives. at the Same Time, While I Find Myself in Agreement with Conservative Politicians on Some Issues, I Do Not Believe Electing Republicans Is the Answer to Everything. for Me, Very Sadly, the Main Difference Between Republicans and Democrats Is How Quickly They Want to Drive the Car Towards the Cliff. Simply Put, I Do Not Believe the Government Is the Solution for Everything. I Do Not Place Any Faith, Trust, or Hope in Any Politicians to Fix What Is Wrong with the World. "Come Lord Jesus!" (Revelation 22:20) The prophet does not confuse truth with consensus. The watchman does not confuse God's word with the word of those who happen to hold power at present, or with the opinion of the majority. This is because powerholders and the majority can fall victim to a lying spirit-and this means a power that actually seizes the majority of experts, the political leadership, and the public.StevieRay Hansen
Tagged Under: Banks, tribulation, hnewswire StevieRay Hansen, HNewsWire, antichrist, digital gulag, antichrists, Apple, Bible, Big Tech, bigotry, Christian baker, Christianity, Christians, Colorado, Colorado Civil Rights Commission, conservatives, deep state, demonic assault, end of days, end times, Facebook, First Amendment, free speech, Google, hate groups, Hate speech, Electronic Prison, Birth Pains, banned, bias, Big Tech, Censorship, Collapse, content publishers, digital tyranny, Donald Trump, election fraud, evil, freedom of speech, Google, impotence, meddling, oppressed, President Trump, speech police, tech giants, technocrats, thought control, Trump, Tyranny
Daily Devotional: Matthew 24:3-8 – "Now as He sat on the Mount of Olives, the disciples came to Him privately, saying, "Tell us, when will…
Read More
We make every effort to acknowledge sources used in our news articles. In a few cases, the sources were lost due to a technological glitch. If you believe we have not given sufficient credit for your source material, please contact us, and we will be more than happy to link to your article.