Advisory: Be careful of what you read on social media. The algorithms used by these platforms have no regard for Biblical truth. They target your emotions to keep you engaged on their site so their advertisers can drop more ads. These platforms exist to enrich their stockholders. Consider God's promise to Believers in James 1:5, "If any of you lacks wisdom, you should ask God, who gives generously to all without finding fault, and it will be given to you."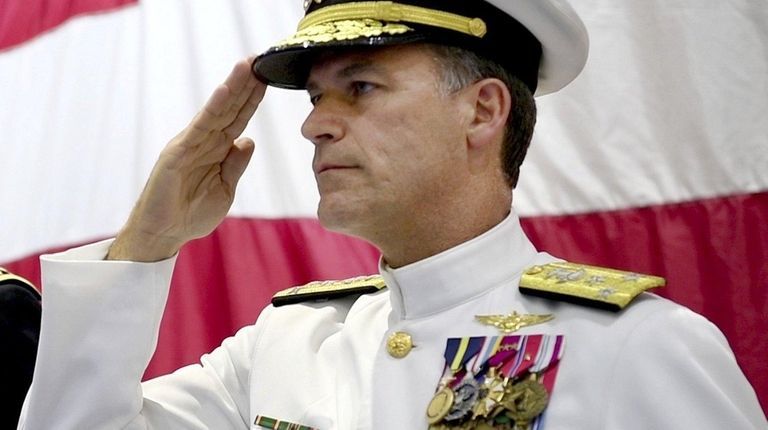 According to US military and political authorities, the Chinese Communist Party (CCP) is waging a whole-of-society campaign to destroy the rules-based international order and promote its own brand of dictatorship.
"The People's Republic of China is the most significant strategic competitor the United States has ever faced," stated US Indo-Pacific Command Commander Admiral John Aquilino.
"They are waging a focused effort that employs all kinds of state power in an attempt to destroy the rules-based international order for their own gain and at the expense of everyone else."
During a hearing on national security concerns in the Indo-Pacific on March 9, Aquilino gave his testimony to the House Armed Services Committee.
Committee Chair Adam Smith (D-Washington) echoed Aquilino's concerns, saying that the CCP posed the greatest challenge to the United States' ability to maintain global leadership.
He claimed that the US administration was working to ensure global peace, but that CCP General Secretary Xi Jinping appeared to be looking for a fight.
"China is without a doubt the country best capable of competing with the United States in terms of their economic might, expanding military strength, [and] worldwide reach," Smith added.
"We all want to live in a future where China and the United States coexist happily, and that is what we are striving toward," Smith added. "However, it has become evident over the last decade or so that President Xi and China plan something more confrontational than that."
According to Smith, the United States must make a better job of persuading the world's states that adopting CCP totalitarianism will not benefit them. To that aim, he stated that the US would cooperate with regional allies to achieve a balance of peace in east Asia.
The hearing comes after the Office of the Director of National Intelligence released its annual Threat Assessment, which identified China as the number one threat to the United States in 2022.
Ely Ratner, Assistant Secretary of Defense for Indo-Pacific Security Affairs, told the committee that the US would maintain its strategic focus on the Indo-Pacific area, putting to rest any doubts about whether Russia's invasion of Ukraine would shift the US focus to Europe.
Ratner stated, "The Indo-Pacific is the Department's main theater."
"We are dedicated to sustaining a free and open Indo-Pacific area in which all states, large and small, can pursue economic opportunity, resolve conflicts without coercion, and exercise the freedoms of navigation and overflight in accordance with an open and stable international order."
Ratner denounced the CCP's "support for Russian aggression" and predicted that the United States' rivalry with China will define international politics and shape the global order for the rest of the century.
"Strategic competition with the PRC [People's Republic of China] will be a defining feature of the twenty-first century, and whether Beijing succeeds in undermining the rules and norms that have benefited the Indo-Pacific region and the world for decades will be determined by our collective efforts over the next decade," Ratner said.
Ratner stated that regional networks must be strengthened to counter the CCP's negative influence in the Indo-Pacific.
He added that one of the US' "biggest strengths" is its network of alliances and partnerships, and that the country's military strategy would continue to focus on establishing relationships with friends and partners throughout Asia to enhance prosperity and protect against tyranny.
Ratner explained, "Our approach aspires to build a broader security architecture in the Indo-Pacific area that can sustain a free and open order and deter aggression."
"In terms of strategy, operations, and increased coordination on capabilities development, we are focused on enhancing our military posture over the long term by deepening cooperation with our friends and partners."
Ratner stated that the US was bolstering its capabilities and enhancing interoperability with regional allies and partners like as Japan, Australia, India, Thailand, the Philippines, Singapore, Vietnam, Indonesia, Malaysia, and Timor-Leste.
"A cornerstone of our success is the United States' ability to pursue common security and economic goals with like-minded nations," Ratner said.
Ratner cited several examples of CCP aggression in the Indo-Pacific, including the use of Chinese maritime militia to encroach on its neighbors' sea borders, the use of its army to push India's effective northern border inward, and the Chinese air force's ongoing campaign of intimidation against Taiwan.
To that aim, Ratner stated that a broad and bipartisan consensus had been formed that the US should devote its attention to the Indo-Pacific and its ongoing fight with the Chinese Communist Party.
"There has grown a significant bipartisan consensus around the China threat and the necessity for the United States to spend its time, energy, and resources on the Indo-Pacific area," Ratner said.
"This approach has a broad and deep base of support, and we should continue to work together to maintain the bipartisanship that is critical to our ability to compete effectively in the region."
The alleged "bipartisan" effort to combat the Chinese Communist Party's efforts of subverting the rule of law are laughable. Are we to ignore the fact that the China initiative was set aside by the Biden administration due to its 'racist' nature? Surely sleepy Joe has been briefed time and time again about the threat that the Chinese Communist Party poses in the coming years. Yet he chose to halt one of our very few measures of deterrence. This is enough to incriminate the Biden administration; But what of the democratic party turning a blind eye as a whole to Anthony Fauci's astounding conflict of interest in the leak from the Wuhan lab? The government simply took him in and gave him a pedestal to stand on despite the tyrannical nature of his COVID-19 advisory.
We've got a long road ahead of us but no matter the trials we face, the love of Jesus will carry us to never ending peace. Romans 8:35-39 says: "Who shall separate us from the love of Christ? Shall tribulation, or distress, or persecution, or famine, or nakedness, or danger, or sword? As it is written, "For your sake we are being killed all the day long; we are regarded as sheep to be slaughtered." No, in all these things we are more than conquerors through him who loved us. For I am sure that neither death nor life, nor angels nor rulers, nor things present nor things to come, nor powers, nor height nor depth, nor anything else in all creation, will be able to separate us from the love of God in Christ Jesus our Lord." Stay inquisitive in the word of God, and the world around you.
The recent decision by the Department of Justice (DOJ) to withdraw the "China Initiative," a Trump-era effort to disrupt Chinese Communist Party (CCP) economic espionage, is "another show of weakness" by the Biden administration, according to a US lawmaker.
"The CCP has stolen trillions of dollars in American intellectual property, destroyed millions of American jobs, and transformed American students and researchers into Chinese spies," said Sen. Tom Cotton (R-Ark.) in a statement released on Feb. 23.
"Yet today, the Biden administration stated that the project entrusted with combating China's extraordinary internal sabotage and aggression will be canceled because it is racist."
He also described the program's termination as "another example of weakness from a government more concerned with being politically acceptable than safeguarding Americans."
Following a review of its policies prompted by charges of racial discrimination and mishandled cases, the Department of Justice announced the closure of the China Initiative on Feb. 23.
The Trump administration launched the program in 2018 to combat national security concerns posed by the CCP's employment of espionage, fraud, and cybercrime against the US. Academics and Chinese Americans, on the other hand, were outspoken in their criticism of the program, claiming that it was discriminatory and harmed research.
The assessment, led by Assistant Attorney General Matthew Olsen, found no evidence to support charges of bias, but the "perception" of bias was severe enough to warrant the program's cancellation.
"Make no mistake," Olsen added in a statement, "we will be unrelenting in defending our country against China."
"However, our analysis convinced us that a new approach is required to address the most serious dangers posed by a variety of hostile nation-states."
The program, according to Olsen, would be replaced with a larger approach concentrating on a variety of challenges posed by nation-states.
When the program was first launched, Ian Prior, who was the DOJ deputy director of public affairs at the time, claimed it was critical in exposing the CCP's massive theft of research and technology.
Prior told The Epoch Times during a Feb. 24 interview at the Conservative Political Action Conference in Orlando, Florida, that incidents like the CCP's attempt to acquire genetically modified rice revealed how widespread such espionage is.
"I believe that is precisely their aim," Prior said, "where [the CCP] are attempting to basically steal our intellectual property in order to grow their power, production, and technology."
He went on to say that the CCP differs from other possible rivals like Russia in that it does not pursue a policy of spreading disruption and dissension, preferring instead to skim and steal consistently.
"China's model is to go out there and take from America to enhance themselves," Prior remarked. "Stolen trade secrets, stolen intellectual property, having scientists work for corporations and then sending it back to China."
"That will eventually create a situation where the intellectual property and the economic worth of the things that are happening in America will be transferred to China via espionage."
Prior's comments reflected those of specialists such as Timothy Heath, a senior defense analyst for the Rand Corporation, who stated the China Initiative was required to protect the United States from CCP espionage.
"The CCP has made no secret of their goal to control the most cutting-edge technology and industries, and they have directed their bureaucracies and officials to acquire such technologies by any means necessary," Heath added.
Despite Cotton's comments, Prior expressed some optimism that the decision to end the China Initiative was not partisan, and that the US will seek to reduce its internal conflicts and focus more on the rest of the globe.
"I would certainly hope that political ideology and political partisanship wouldn't play a role in the Department of Justice's national security operations, specifically when it comes to our adversaries," Prior said.
"Nobody really thinks about these kinds of issues until we get a situation like we're in now, where you have Russia and Ukraine," he added. "It's generally the way it has always worked in America, where they focus inward, as opposed to worrying about the global scene."
It's no surprise that the Biden administration has deemed this initiative "racist", as a scapegoat to not face the inevitable threat that China poses. The international espionage conducted by the CCP will continue unchecked until their plan to become technologically autonomous is fulfilled.
We can expect a falling empire like the CCP to attempt to drag everyone down with them, because that's what cowards do. If they don't find the technological autonomy they're looking for, and fast, they'll be knocking down Taiwan's back door demanding cooperation. These are the details required to have a firm grasp on the reality and restraints foreign nations must impose on each other to protect their own self interest. China however, has no interest in conducting any of it's business without violating national security or provoking foreign super powers and they must be put in check. 1 Peter 4:12-14 Says this: "Beloved, do not be surprised at the fiery trial when it comes upon you to test you, as though something strange were happening to you. But rejoice insofar as you share Christ's sufferings, that you may also rejoice and be glad when his glory is revealed. If you are insulted for the name of Christ, you are blessed, because the Spirit of glory and of God rests upon you."
Melissa Klein, pictured here with husband Aaron in an earlier interview with The Daily Signal, broke down March 2 while giving a statement to reporters…
Read More
We make every effort to acknowledge sources used in our news articles. In a few cases, the sources were lost due to a technological glitch. If you believe we have not given sufficient credit for your source material, please contact us, and we will be more than happy to link to your article.