Satan's Soldiers, a.k.a. The United Nations, Working Hand in Glove With Globalists, Seek to Disarm Law-Abiding Americans Throughout History, They Have Attempted and Failed Several Times to Disarm the American People
SRH: HNewsWire has discovered that our stories have been censored by all three main search engines, including DuckDuckGo. Therefore, if you want to know the truth, you should visit the website directly rather than relying on search engines for important news updates.
Welcome to the new global order, in which you will read just what they (NWO) want you to read through Google, Twitter, Facebook, and the bulk of smaller social media sites. Truth has been criminalized and justice has been obliterated; welcome to hell on earth through our elected politicians, officially named Satan Soldiers!
HNewsWire-They've come dangerously close to destroying the American constitution, and I predict that within two years, the American people will have a UN dictator yelling commands at them. It's one of the last remaining flies in Satan's ointment. America is well armed, and they are aware of it, which presents a dilemma for those seeking to subjugate the masses.
United Nations Satan Soldiers Want a Gun Control Treaty — The Biden Administration Is Interested in Joining and Ratifying the United Nations Arms Trade Treaty...
Stop Tyrannical UN Gun Control Treaty emphasizes the following:
"The Biden administration wants to join and approve the United Nations Arms Trade Treaty, which would violate the Second Amendment severely. The text and key terms of the Arms Trade Treaty (ATT) were announced in March 2013, and the UN General Assembly accepted it the following month – with the United States voting in favor. On September 25, 2013, then-Secretary of State John Kerry signed the deal on behalf of the United States.
The ATT, if adopted, would obliterate the Second Amendment's safeguards. Among other things, it would violate people' basic right to keep and bear weapons and control all guns, firearm components, and ammunition. Additionally, it demands governments to develop intrusive guns registers that enable the government to determine precisely who has a firearm and what type. Nations are permitted to participate in civilian disarmament in order to implement the treaty, and the UN is permitted to help countries with their disarmament plans.
On December 24, 2014, the ATT became effective. However, since the pact had not been approved by the United States Senate, it lacked legal force in the United States. Nonetheless, the Obama administration argued for its ratification, describing it as "a instrument that we can deploy effectively and vigorously." The Left's objective of disarming the American people via the ATT was momentarily dashed when President Donald Trump removed the United States from the pact."
The Biden administration, on the other hand, wants to rejoin the Arms Trade Treaty. William Malzahn, the State Department's Deputy Director for Conventional Arms Threat Reduction, was dispatched to the 7th Conference of States Parties to the Arms Trade Treaty by the Biden administration. Malzahn expressed the administration's support for the deal at the meeting. Additionally, the US Council on Foreign Relations identified the pact as one that Biden may rejoin.
Joe Biden and his administration have already stated their intentions towards gun control. Biden also issued executive orders prohibiting pistol braces and so-called "ghost guns," advocated for the prohibition of AR-15 rifles, and appointed anti-Second Amendment activist David Chipman to run the Bureau of Alcohol, Tobacco, Firearms, and Explosives (ATF).
It is critical to oppose this unlawful deal."
You may use the site's contact form to send a message to your senators and reps.
Democrats' $1.5 trillion omnibus budget bill, published early Wednesday, contains measures that the National Association for Gun Rights describes as "a significant increase of government gun regulation."
The omnibus bill specifically incorporates the Violence Against Women Act (VAWA).
Though there is bipartisan agreement that violence against women is wrong—and since the first draft was introduced in 1994, more limited versions of the bill have passed through bipartisan votes—more recent versions of the legislation have been controversial with Republicans due to provisions relating to gun ownership.
Due to Democrats' persistent attempts to add gun control provisions in legislation, the bill was last signed into law in 2013, and has since met stiff resistance from pro-Second Amendment Republicans.
Almost all weapon sales are now subject to a background check through the National Instant Criminal Background Check System (NICS). Purchasers with a criminal history that precludes them from carrying a weapon are flagged in the system and are not permitted to complete the transaction.
VAWA, on the other hand, takes this approach a step farther.
The attorney general is obligated under its provisions to "notify State, local, or tribal law enforcement and prosecutors if a person has tried to buy a handgun and been refused based on the national instant criminal background check system."
In other words, attempting to purchase a handgun when lawfully prohibited from possessing one may result in criminal prosecution.
The National Association for Gun Rights (NAGR) cautioned in a statement that this method is unsafe.
"With over 95% of NICS rejections being false positives, all local and state police would be obligated to investigate law-abiding persons who are wrongfully and unconstitutionally denied the ability to acquire a handgun," NAGR said.
"Make no mistake—the Violence Against Women Act's inclusion of NICS denial reporting is a significant increase of federal gun control," said Dudley Brown, president of the NAGR. "Not only would it significantly extend federal gun control policies, but it would also imperil women, rather than protect them."
Brown also stated that the law would harm women by denying them the opportunity to own a handgun while enabling their abusers to slip through the cracks.
"Quite literally, we will end up in a situation where law-abiding women who need to arm themselves for self-defense are wrongfully denied a firearm purchase due to a false positive on the National Instant Check System, and then find themselves under investigation by the cops for doing nothing wrong," Brown said.
"Meanwhile, their abusers will be free to pursue them certain that they will be disarmed. This is a genuinely horrible increase of gun regulation, and every pro-gun Member of Congress should reject it."
Another Second Amendment advocacy organization, Gun Owners of America (GOA), concurred.
"The inclusion of the VAWA gun control measures is a transparent effort to limit the Second Amendment and preempt [Second Amendment] sanctuary state legislation," Aidan Johnston, the GOA's Director of Federal Affairs, told the Epoch Times. "What's more, anti-gun Democrats have skirted traditional legislative processes by sneaking this gun restriction through on a funding bill in the dead of night."
The omnibus bill's draft of VAWA is less broad than previous versions of the same law.
Gun control advocates have long advocated for federal legislation to address the infamous "boyfriend loophole." While domestic abusers are forbidden from carrying a handgun arm if they were married to the victim, many state and federal regulations do not apply to unmarried spouses.
To narrow this loophole, some Democrats and gun control advocates have proposed a federal legislation prohibiting unmarried domestic abusers as well as those who are or were married to the victim.
The omnibus bill's draft version of VAWA would not do so, since the proposal has already been criticized by gun rights advocacy organizations.
Sen. Dianne Feinstein (D-Calif.) admitted in a February statement on the latest draft of VAWA that the bill "is not perfect," but insisted that it would strengthen "existing programs to support survivors and to prevent and respond to domestic violence, which includes dating violence, sexual assault, and stalking."
After a draft of the bill to close the "boyfriend loophole" passed the House in 2021—only to be defeated in the Senate—the Brady Campaign, a gun control advocacy organization, welcomed the bill, claiming it offered "common-sense measures" and demonstrated "the urgent need to prevent violence against women."
Though this draft is less comprehensive than earlier iterations, it might jeopardize the omnibus package in the Senate, where a measure must get at least 60 votes to terminate discussion before proceeding to a simple majority floor vote. If at least 41 senators vote against the legislation, it would fail in the Senate, possibly forcing Democrats to scramble to avoid a government shutdown scheduled to begin late Friday.
And They Want To Take Away America's Guns? This is additional terrible news for a United States that is only equipped for a single-front conflict. Salafi-jihadist terrorists continue to target us, and the mechanisms intended to restrain them are collapsing.
The humiliating withdrawal from Afghanistan was predicated on President Joe Biden's assurances that the US would maintain a "beyond the horizon" counter-terrorism campaign. This entails maintaining the capability to attack terrorist targets notwithstanding the absence of ground forces. This capacity is necessary to prevent the nation from becoming a safe haven for Salafi-jihadist organizations such as al Qaeda and the Islamic State. However, as many expected, this is not feasible. If the Salafi-jihadist movement's successes were limited to Afghanistan alone, the situation would be less dire. Rather than that, these organizations are anchoring themselves wherever they can find a governance vacuum. Salafi-jihadist organizations have established a presence in more than a dozen African nations.
The US is on the verge of adopting a fortress policy that ignores ostensibly minor problems abroad, rather than confronting the growing threat posed by Salafi-jihadist groups and other destabilizing trends, such as the spread of Russian mercenaries and an increasingly aggressive Chinese outreach in Africa.
It is critical that the US recognizes Africa's governance issue and seeks permanent measures to control, and eventually eliminate, the terror danger. One successful terrorist assault on the country is all that is required to push Vladimir Putin and Xi Jinping off the front pages. We cannot afford to overlook Salafi-jihadi extremists. They have most certainly not forgotten about us.
God has sent them ( The Un-godly ) a powerful delusion so that they will believe the lie and so that all will be condemned who have not believed the truth but have delighted in wickedness" (2 Thessalonians 2:10-12). Simply put, God sends a strong delusion to those who chose not to believe the gospel…
Meet Moses! He's a young man who grew up in the most challenging circumstances. Today, he has larger-than-life goals to achieve something extraordinary.
SRH: Chicago's Mayor Lightfoot Has Pushed for More Gun Control as a Solution to Chicago's
Gun Crime, Everyone Knows Those Criminals Will Turn in Their Guns ASAP Once Mayor Heavyfoot Gets Another Law Passed for Gun Control, This Make Sense, Disarm the Law-Abiding People and Leave the Guns in the Hands of the Criminals So They Can Continue Rape and Pillage Unarmed Citizens. He/She's From Another Planet and We Are Not Members of the Space Cadet Club…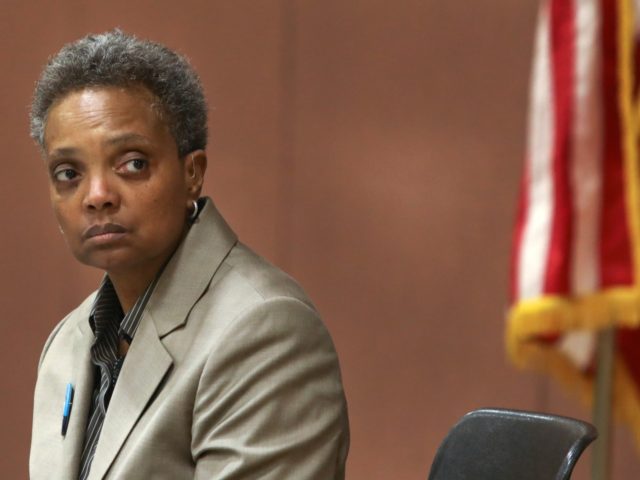 A Thrilling Ride
Every once in awhile, a book comes across your path that is impossible to put down. A Long Journey Home is not a casual book that you read in a week or earmark to complete at a later date. Once you begin, cancel your schedule, put your phone on silent, find a quiet place where you cannot be disturbed, and complete the journey. Click Here to Purchase on Amazon.com!
Therefore Starving Innocent People to Fulfill Their Demonic Utopia — "Largest Distribution Ever" — Thousands of Cars Lined up at Texas Food Bank. "Evening Edit" ...
Read More

→