It is our belief that the Great Tribulation referred to in the New Testament Book of Revelation (chapters 6-11) is unfolding before our eyes. In the near future, we will devote the "Tribulation" tab on our "Trending" menu to this emerging reality. As people continue to unplug from mainstream media, our commitment is to present the truth and encourage our audience to understand current events from a Biblical perspective. Click here to begin the journey.
| By
A Professional Athlete Affirms That God Fashioned Adam and Eve. As a Result, All Hell Breaks Loose Christian ...
Read More

→
If you really want to know what's going on, you need to read MSM news and Google news articles upside down.
American health care, as we call it today, and for all its high-tech miracles, has evolved into one of the most atrocious rackets the world has ever seen. By racket, I mean "an enterprise organized explicitly to make money dishonestly and illegally."
Who's to blame... the corrupt politicians, or the stupid people who vote for them? You must dig deeper to understand the mystery: FakeBook, Brighton, Parler, Tweeter, Gab, Trump's Truth B**l S**t, and YouTube are UN-Reliable news sources.
Just ask the blind man. He saw it all!
Editorial Corner: Prophecy
Sometimes our critics accuse us of being angry, as if that somehow disqualifies our message. Perhaps they have never read of God's wrath or His righteous indignation. The reality is that God was often angry. He was angry with Moses after he objected five times to confront Pharaoh. Jesus was angry at the moneychangers in the Temple. He called the Pharisees a "brood of vipers." Righteous anger is not only justified, it is expected of God's children. We should be righteously angry at all the sin that God hates. Our anger should be tempered by the command to love, but this does not make the two emotions mutually exclusive. That's our position.
Will Putin Fulfill Biblical Prophecy and Attack Israel?
Bio Weapons Unleashed Globally
(HNewsWire): Wake up! The CDC, FDA, WHO, and black hat medical researchers are creating death viruses to produce worldwide pandemics. Each bio-engineered virus has been strategically released in vulnerable markets to ensure global infection rates. Why? Fear creates panic. Panic is an opportunity for these nefarious actors to seize control. Satan Soldiers led by billionaires like Bill Gates and fake-science renegades are creating hell on earth.
Editorial Corner: Shameless
Keep reading to understand how liberal hatemongers portray evangelical Christians and political conservatives on social media platforms. You should be shocked!

Jesus, the Christian's ultimate model, was alone at his death because of his unwillingness to compromise truth. "He was deserted, forgotten, betrayed, and alone!
At my first defense, no one came to stand by me, but all deserted me. May it not be charged against them! But the Lord stood by me and strengthened me, so that through me the message might be fully proclaimed and all the Gentiles might hear it. So I was rescued from the lion's mouth. The Lord will rescue me from every evil deed and bring me safely into his heavenly kingdom. To him be the glory forever and ever. "The cost of standing for truth is so high, so precious, so all-consuming that almost no one will meet it.
(Investigative Editor, SRH): Banned in Parts of Europe and America, Wanted by Islamic Countries, Threatened by Terrorist Groups, Pursued by Left-Wing Media, Smeared by Hollywood Elites and False Religious Leaders. Calm Does Not Suit Me Since I Was Born for the Storms.

Morning
December 5
Isaiah 57:14-15 14And it will be said: "Build up, build up, prepare the road! Remove the obstacles out of the way of my people." 15For this is what the high and lofty One says- he who lives forever, whose name is holy: "I live in a high and holy place, but also with him who is contrite and lowly in spirit, to revive the spirit of the lowly and to revive the heart of the contrite.
Is there a cleared highway for Jesus to enter your heart? Before a great dignitary of Rome would enter a city, a work crew would go before and make sure obstacles were cleared from the road. Damaged areas were repaired, and washed out areas were filled in. Have you done as much for the Lord Jesus? Does He have a clear path to your heart, desires, and plans? This passage was written to a nation that had idolatry and greed in their roads, but it is applicable to us too.
The God of eternity, who transcends space and time, who sees and knows all things that ever were and are or will be, is utterly separate from us. He can at the same time be the One who orders all things and yet comes to the hurting soul in need with a gentle word. Pride holds out a stiff arm to God. Humility and recognition of need draw us to an intimate place with Him. Could the blockage in our road be the pride that causes us to go our own way without consulting Him? He promises to live with the contrite and lowly person. It takes humility to say, "I need Thee, oh, I need Thee. Every hour I need Thee!" It takes humility to repent of going our own way.
If you want the presence of God in your life and the voice of God to renew and encourage you, you need a heart that is humble and repentant. Whatever would block the road by keeping you from that state of heart and mind must be removed.

Satan Soldier Biden's disapproval rating hit a new Low...

Just a third of all Americans (33%) approve of how President Biden is handling his job responsibilities. According to a new Quinnipiac University poll, the commander-in-chief's worst performance yet has been achieved in their benchmark survey.
On the flip side, 54% percent of respondents disapproved of Biden's performance, with 43% saying that they "strongly" disapproved. By contrast, just 18% said they strongly approved of the 46th president.
 
A Thrilling Ride!
Sometimes a book comes across your path that's impossible to put down. A Long Journey Home isn't a casual book you'll read in a week or earmark for another day. Once you begin, CANCEL your schedule, SILENCE your phone, and FIND a quiet place with no trespassors. Click Here to Purchase on Amazon.com!
War is a very recurrent theme and literal event all through Biblical times. Nations that went to battle without the favor of God rarely claimed victory. Conversely, the favor was given to those who trusted in God and sought to fight for just reasons.
As we walk through life we are sometimes faced with difficult times. Not even the Christian is immune to trials and tribulations. The Bible says "A word fitly spoken is like apples of gold in pictures of silver." (Proverbs 25:11).
Even though I walk through the valley of the shadow of death, I will fear no evil, for you are with me; your rod and your staff, they comfort me. - Psalm 23:4
We hosted Clay Clark live on HNewsWire Video. You will be amazed and informed by viewing the bombshell interview. Click Here to watch.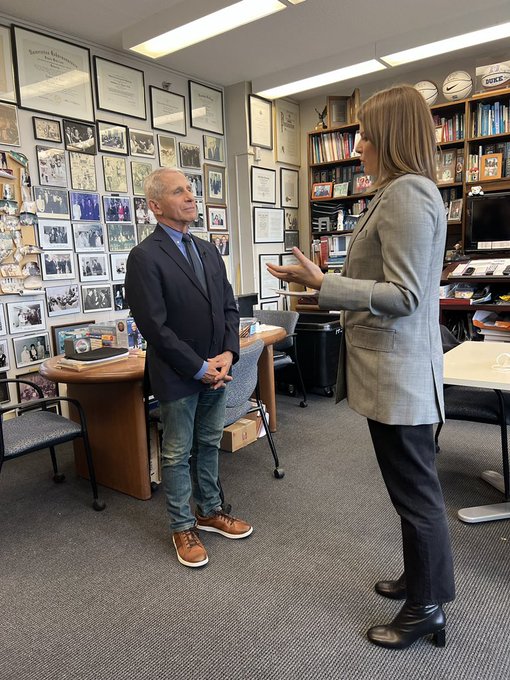 HNewsWire: Anthony Fauci, White House Chief Medical Adviser and Director of the National Institute of Allergy and Infectious Diseases (NIAID), babbled during an interview which aired on CNN's, "The Source with Kasie Hunt" that "we are concerned… about courts getting involved in things that are unequivocally public health decisions."