Advisory: The editorial board of HNewsWire adopted the official policy to bypass many social media platforms. Some of these include: Facebook, Instagram, Twitter, Parler, and YouTube. We believe these companies are responsible for many of the spiritual ills our world faces today. In some cases, however, we have allowed our guest contributors to include content from their YouTube channel while we search for alternatives.
Jesus did not come to save Frankenstein's who like the nephilim of Gen.6 are no longer human because their genetics (mRNA KILL SHOTS) have been changed from human to some sort of non human species by transfection. Those who have trusted in Jesus will not take the mark no matter what. And they will recognize the mark of the beast by among other things it's main characteristic of not being allowed to buy or sell without it. Warning: Franklin Graham has misled you about these kill shot vaccinations!!!
I SRH, fiercely defend my anti-Vaccine position, and advocate a pro-God, pure immune system for all true Believers.
| By
According to new statistics from a recent poll, a majority of Democrats support the implementation of restrictive measures ...
Read More

→
Jesus, the Christian's ultimate model, was alone at his death because of his unwillingness to compromise truth. "He was deserted, forgotten, betrayed, and alone
At my first defense no one came to stand by me, but all deserted me. May it not be charged against them! But the Lord stood by me and strengthened me, so that through me the message might be fully proclaimed and all the Gentiles might hear it. So I was rescued from the lion's mouth. The Lord will rescue me from every evil deed and bring me safely into his heavenly kingdom. To him be the glory forever and ever.
"The cost of standing for truth is so high, so precious, so all-consuming that almost no one will meet it
A baptism of filth: "I will cast abominable filth upon thee, and make thee vile, and will set thee as a gazingstock" (Nahum 3:6). Our third judgment, like Nineveh, is that we have become the shame and disgrace of the world. The rest of the world blushes at our wickedness. I once took visitors from Poland and other Soviet-bloc countries on a tour through New York's streets. As we walked down 42nd Street, I saw tears in their eyes. finally, one Polish businessman turned to me and said, "I'm walking through hell itself! Please take me out of here!"
"This is the rejoicing city that dwelt carelessly, that said in her heart, I am, and there is none beside me: how does she become a desolation, a place for beasts to lie down in! Every one that passeth by her shall hiss, and wag his hand" (Zephaniah 2:15). Israel once became so wicked that even the heathen "daughters of the Philistines… are ashamed of thy lewd way" (Ezekiel 16:47).
Moses warned Israel that sin would bring any nation "into desolation: and your enemies which dwell therein shall be astonished at it" (Leviticus 26:32).
America is now experiencing this supernatural baptism of filth. The prophet paints the picture of a God so furious, so full of vengeance, that He is throwing mud or dirt on this wicked nation. We are literally drowning in pornography: It is now a multi-million- dollar business. Ten years ago much of it was imported. But today the U.S. is the biggest exporter of filth in all the world.
With its television shows and VCR movies, our nation has developed an appetite for perversion and sadomasochism. Even daytime soap operas are full of smut, fornication, and homosexuality. The TV has become the open floodgate of this barrage of filth.
God is doing to America what He did to Israel after she lusted for flesh in the desert. "Ye shall not eat one day, not two days, nor five days… until it come out at your nostrils, and it is loathsome unto you" (Numbers 11:19-20).
The United States of America is now known as "the nation where anything goes!" There are virtually no more restraints. Young 11 and 12-year-old boys are becoming rapists. Girls are getting pregnant at age 12 – and then having abortions! Our nation plays the harlot while looking down the barrel of the deadly gun of AIDS, and laughs, "Who's afraid of AIDS?" Last week a movie star confessed that 12 of his best friends have died of AIDS. But he doesn't intend to change his ways!
A massive depression from which there is no escape: Many don't like to hear about the coming economic collapse. The word "depression" scares Americans. But believe it or not, we are not just facing another recession that will last a short while before the economy bounces back. Rather, we are facing the last great depression!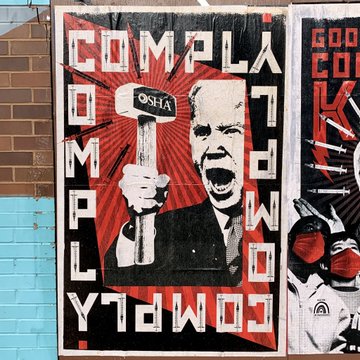 Most of the trouble in the world is caused by people wanting to be important (Bill Gates).
Pestilence: A handful of Covid-19 patients have severely swollen tongues (macroglossia). Despite the small sample size, there appears to be a high correlation of "covid tongue" with African ancestry. I'll just take an old-fashioned cardiac arrest over that one.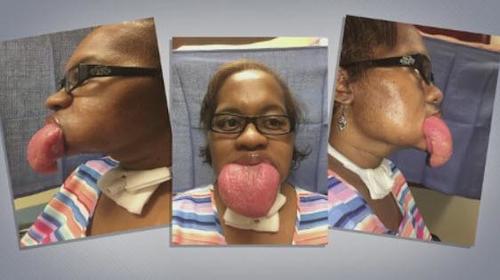 Severe Covid-19 leaves significant numbers of patients with impaired cognition—brain fog and other non-descript ailments—leading to a diminished capacity to carry out daily activities (Pestilence). (Are we sure this disease is new?) Covid long haulers continue to confound the medical community with delayed fatalities approaching 1%. "When we are looking at the acute phase, we're only pretty much looking at the tip of the iceberg." As many as 10% of serious Covid-19 cases may suffer long-hauler syndrome. Over 600,000 post-covid sufferers in the UK as of March 2021 say it restricts their daily activities.ref 17 It also looks like a phenomenon more concentrated in the younger age brackets. Limited progress is being made toward understanding its biochemical basis.ref 18 
20 O Timothy, guard the deposit entrusted to you. Avoid the irreverent babble and contradictions of what is falsely called "knowledge," 21 for by professing it some have swerved from the faith. 1 Timothy 6:20-21a (ESV)
The age of skepticism was launched by Darwin's Origin of the Species. Of course, there were atheists before the book was published. There always have been, for the psalmist wrote one thousand years before Christ that "The fool says in his heart, 'There is no God.'" Psalm 14:1a However, the acceptance of Darwin's theory that life is an accident of time and natural causes made the idea of a godless universe seem intelligent. Our universities that were founded to teach the truth of Scripture and raise up educated pastors began hiring administrators with this new philosophy. Scholars began to look at Scripture with what became known as higher criticism. That meant that they no longer accepted that the Bible was true, but instead examined it for flaws and false claims. Church education was replaced by public education, and behind it all was the push of atheists like John Dewey who knew that if you indoctrinated the teachers, the generations that followed would produce atheists. In the realm of psychology, the theory of psychological problems being caused by repression of baser instincts encouraged self-actualization. They believed the obvious cause of this repression to be the teachings of religion, mainly Christianity. This resulted in the same teaching as found in the Satanic Bible, "Do what thou wilt is the whole of the law."
Nevertheless, despite this massive effort that continues to this day, the church survived, and a remnant proclaimed the truth of Scripture. What atheists did not count on is the power of the Word, the conscience God put within us, and a God given hunger in the heart of man to know Him.
 Mike Adam refuses to Pay His Invoice, He Owes HHewsWire a Bunch of Money, Has Not Paid as of December...

Don't Ever Post One of Mike Adams Videos on Your Web Page. You'll Not Ever Get Rid of Him. He Happens to Be an Extortioner. I've Tried for 8 Months to  Purged  Brighton Video Advertisement off HNewsWire. He Has No Regard for Anyone, He Is a Narcissist Self-Centered Egotistic Nut Job, Lawless
SRH,Investigative Editor: Banned in Parts of Europe and America, Wanted by Islamic Countries, Threatened by Terror Groups, Hunted by Left-Wing Media, Smeared by Hollywood Elites and Fake Cult Religious Leaders.
Biden's disapproval rating hit a new high in December, with 60% of voters disapproving his handling of the economy, 55% on his handling of the pandemic, and 56% disapproving of his overall job as Commander-in-Chief, according to a new CBS/Change poll.
Once the Elitist a.k.a Satan Soldiers Destroy Humanity Then They Will Turn on Each Other, We Will Witness a Blood Bath…
The first psalm warns us not to keep company with evil people. We are told not to listen to their counsel, stand in their way or sit in their seats. The word 'blessed' is translated 'happy' in some newer renderings. Blessing implies the goodness of God will be with such a person. Look for these beatitudes throughout Scripture. If the Word gives us instruction as to what to do to find God pouring out His goodness on us, we should give careful attention to that instruction. You will be blessed if you avoid bad company. Man has a natural tendency to gravitate toward mocking and complaint. Don't!
Consider: "If I meditate on God's Word and don't walk in the counsel of the wicked, whatever I do will prosper."
Meet Moses! He's a young man who grew up in the most challenging circumstances. Today, he has larger-than-life goals to achieve something extraordinary.
Google/ YouTube Ban This Video , There EVIL
A Thrilling Ride!
Sometimes a book comes across your path that's impossible to put down. A Long Journey Home isn't a casual book you'll read in a week or earmark for another day. Once you begin, CANCEL your schedule, SILENCE your phone, and FIND a quiet place with no trespassors. Click Here to Purchase on Amazon.com!
Thanks to a Whistleblower who came forth to Attorney Thomas Renz, the public is now seeing, for the first time ever, hard data from the largest database available in the U.S. to study the COVID-19 impact including deaths & injuries; The CMS Medicare Tracking System. During an extraordinary speech at Clay Clark's ReAwaken America Tour, Attorney Thomas Renz shocked the crowd of thousands in attendance and millions watching via livestream as he revealed: That data from the Medicare Tracking System reveals that 19,400 people less than 80 years old have died within 14 days of receiving the COVID-19 Vaccine. In addition, 28,065 people have died that are over the age of 80 within 14 days of receiving the Covid-19 vaccine. The Total number of American Citizens that died within 14 days of receiving the COVID-19 vaccine is 48,465 according to hard data revealed in the Medicare Tracking System. In July Attorney Renz Whistleblower, under penalty of perjury, stated that she estimated at least 45,000 people had died from the Covid-19 Vaccines.
VAERS data released Friday by the CDC included a total of 726,965 reports of adverse events from all age groups following COVID vaccines, including 15,386 deaths and 99,410 serious injuries between Dec. 14, 2020 and Sept. 17, 2021.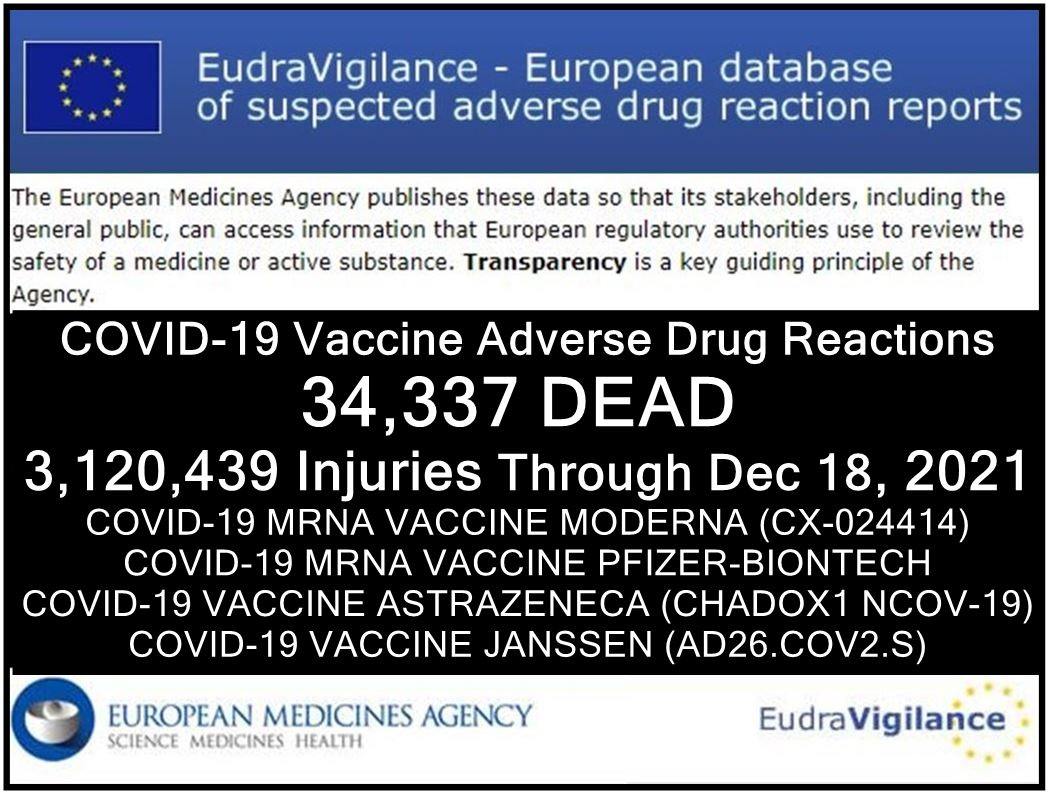 The government's passive vaccine injury surveillance system has logged over 675,000 adverse reactions from the vaccines in just eight short months. If these medical issues were divvied up among the roughly 17,000 hospitals in the United States, there have been roughly 40 COVID vaccine injuries for every hospital in the nation. Over the past forty-seven days of reporting, there have also been 3,296 deaths reported to VAERS. This is equivalent to SEVENTY deaths per day — a sacrificial routine of medical malpractice and wrongful death that must be stopped.