California AG Absolutely Evil: Parents Have No Right to Know if Their Children Are Transgender—We Have Let This Scumbag Gain Control and Our Children Are Bring Indoctrinated by Satan Soldiers
California AG: Parents Deserve to Be Kept in the Dark About Their Children's Transgender Identity
HNewsWire:
The Chino Valley Unified School District is being sued by California Attorney General Rob Bonta. The school board's obligatory gender identity disclosure policy has enraged the state. This is how it works: Susie's mother and father must be notified if she identifies as Billy at school.
In other words, it's a sensible rule enacted by the school district's new conservative board members. According to the attorney general, parents have no right to such information.
"This policy discriminates wrongfully and unconstitutionally against transgender and gender nonconforming students," the attorney general wrote. Senator Scott Wiener of California applauded the attorney general's decision.
"Forcing a teacher to out a transgender child to their parents, even if the child isn't ready and even if it puts them in danger," he wrote on Twitter. "We each determine when we come out. Nobody else's darn business."
The pastor of Calvary Chapel in Chino Hills, Jack Hibbs, has been publically chastised by the media and lawmakers for the school's policies. Three members of his congregation currently serve on the school board.
According to Pastor Hibbs, the regulation is about parental rights and restoring transparency in the classroom. "This is how the transgender activist spins our attempt to demand parental notification before a school mutilates their children, either our children's body, soul, or spirit," Hibbs tweeted. "The battle for righteousness has begun!" "Are you going to defend the innocent?"
A handful of school districts in the state now have conservative majorities, infuriating Democrats and capturing the attention of the national media. Republican Assembly member Bill Essayli told Politico, "We welcome this fight." "We want the public to know what your agenda is, and we intend to run on this in the next election."
Pastor Hibbs has demonstrated something I've been saying for years: if people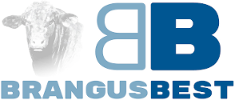 Beef in Bulk: Half, Quarter, or Eighth Cow Shipped to Your Door Anywhere within Texas Only
We do not mRNA vaccinate our cattle, nor will we ever!
Grass Fed, Grass Finished Beef!
Here is a discount code for HNewsWire readers to get 20 percent off first order:
HNEWS20
From Our Ranch to Your Table
Revelation: A Blueprint for the Great Tribulation
Will Putin Fulfill Biblical Prophecy and Attack Israel?
A Thrilling Ride
Every once in awhile, a book comes across your path that is impossible to put down. A Long Journey Home is not a casual book that you read in a week or earmark to complete at a later date. Once you begin, cancel your schedule, put your phone on silent, find a quiet place where you cannot be disturbed, and complete the journey. Click Here to Purchase on Amazon.com!