Watchman Calls This PSYOP—avoid This Horse Sh*t
HNewsWire:
FBI: Hamas may plan US terror attacks.
SRH: Santa Claus May Come In a Musk Rocker This Year...The Real Terrorist are in D.C
Mayorkas' statement addressed the fast-changing global danger landscape and its possible effects on the US and its communities.
On Wednesday, Homeland Security and FBI officials testified before the US House of Representatives Homeland Security Committee on enhanced security threats after the October 7 Hamas terrorist attack.
Their testimony underscored the fast-changing global threat landscape and its possible effects on the US and its citizens.
Homeland Security Secretary Alejandro Mayorkas began his testimony solemnly.
He claimed the world has changed in the weeks following the evaluation published after Hamas terrorists mercilessly murdered, wounded, and took hostages of all ages in Israel on October 7, 2023.
Rising US domestic threats
The terrorist attack shook the world and the US.
"Since this department's inception, the threat landscape our department faces has continued to evolve," Mayorkas added. "Though the terrorism threat in the US has remained high throughout 2023, Hamas's attack on Israel and other recent events have sharpened the focus of potential attacks on targeted individuals and institutions perceived as symbolic of or tied to the conflict."
Growing risks on US soil were underlined by FBI Director Christopher Wray.
FBI leaders support the Left. I distrust them. Boarder Security and Intelligence Apparatus too. I am most grateful to live in a free state and have arms to defend myself. It does not surprise me that news like this goes out and the government still seeks to disarm its citizens, and many want to give up their rights to bear arms.
A new rule should require those who glorify terrorism to leave the US and be sent to their preferred terror group. Imagine these democracy-pampered parasites becoming silent...
Look here, not there... Next, they will seek more money to fight political adversaries. The worst part is that they will never be treated equally.
After the brutal Hamas terrorist attack, top DHS and FBI officials warned of increased security concerns in the US House of Representatives.
We sent these Islamic terrorists into the US to cause chaos for Obama's Marxist Revolution plan to transform America.
DHS and FBI are Obama's revolutionaries.
JOB 4:8 I've observed that evil makers receive what they sow.
Galatians 6:7 God is not mocked; what one sows, he will reap.
Sadly, Mayorkas was not impeached for his egregious incompetence. Also repeated lying. He endangered our nation.
Though the road is tough, we know what's ahead.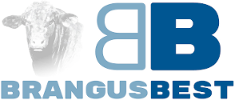 Beef in Bulk: Half, Quarter, or Eighth Cow Shipped to Your Door Anywhere within Texas Only
We do not mRNA vaccinate our cattle, nor will we ever!
Grass Fed, Grass Finished Beef!
Here is a discount code for HNewsWire readers to get 20 percent off first order:
HNEWS20
From Our Ranch to Your Table
Revelation: A Blueprint for the Great Tribulation
Will Putin Fulfill Biblical Prophecy and Attack Israel?
A Thrilling Ride
Every once in awhile, a book comes across your path that is impossible to put down. A Long Journey Home is not a casual book that you read in a week or earmark to complete at a later date. Once you begin, cancel your schedule, put your phone on silent, find a quiet place where you cannot be disturbed, and complete the journey. Click Here to Purchase on Amazon.com!