Watchman: GOP Senator Demands Investigation After Friday Footage Dump: "FBI Lost Count of How Many Paid Informants Were at Capitol on Jan. 6, and Later Performed an Audit to Figure Out the Exact Number." Cheney, Kinzinger, and the "Sham" J6 Committee Coming Under Fire
Cheney, Kinzinger, And "Sham" J6 Committee
SRH: Matthew 12:34
You brood of vipers, how can you, being evil, speak what is good? For the mouth speaks out of that which fills the heart.
HNewsWire:
Ever since Friday's release of more than 40,000 hours of Jan. 6 Capitol Police security video, dozens of clips debunking the Jan. 6 committee's 'violent insurrection' narrative have been floating around X.
Mike Lee raises questions
In response to the exculpatory footage that the Jan. 6 committee never showed the American public, Senator Mike Lee (R-UT) has raised significant questions about the handling of security footage.
Lee's statements directly challenge the integrity of the now-disbanded committee, particularly addressing the roles of its former Republican members, Liz Cheney and Adam Kinzinger. He also accuses the committee - particularly those two, of selectively sharing information.
After Cheney attempted to hit back with her 'best hits' Jan. 6 footage, Lee replied: "Liz, we've seen footage like that a million times. You made sure we saw that—and nothing else."
Lee also called for an investigation into the committee itself, labeling it a "sham" and questioning the use of taxpayer dollars in its operations. He insinuates that crucial information about the committee's work could have been "deliberately lost or destroyed," casting doubts on the committee's transparency and objectivity.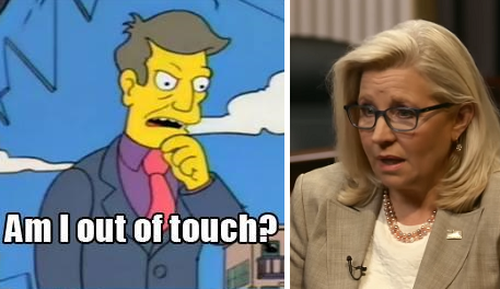 The argument continued throughout the day, with Lee linking to a NY Post article with the headline "FBI lost count of how many paid informants were at Capitol on Jan. 6, and later performed audit to figure out exact number."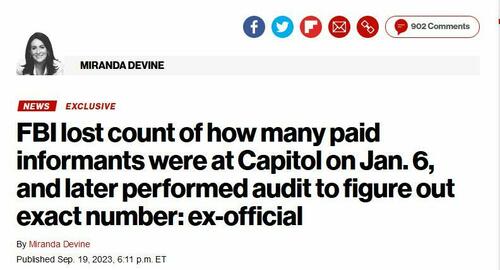 Kinzinger swings and misses all day
In response to the backlash, Kinzinger made a stupid joke comparing Jan. 6 protesters to US army helicopters providing fire for South Vietnamese ground troops attacking the Vietcong in 1965.
He also retweeted about a dozen similarly stupid jokes (check out his timeline).
The House Select Committee on the January 6 Attack was disbanded in January 2023, after releasing its final report in December 2022. The committee, comprising seven Democrats and two Republicans, faced criticism for its composition and the perceived partisanship in its approach.
Kinzinger did not seek reelection, and Cheney lost her primary, marking a significant shift in the Republican landscape. The release of the security tapes by Johnson is seen as a step towards transparency, allowing the public to form their own opinions about the events of January 6, away from the committee's narrative.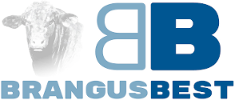 Beef in Bulk: Half, Quarter, or Eighth Cow Shipped to Your Door Anywhere within Texas Only
We do not mRNA vaccinate our cattle, nor will we ever!
Grass Fed, Grass Finished Beef!
Here is a discount code for HNewsWire readers to get 20 percent off first order:
HNEWS20
From Our Ranch to Your Table
Revelation: A Blueprint for the Great Tribulation
Will Putin Fulfill Biblical Prophecy and Attack Israel?
A Thrilling Ride
Every once in awhile, a book comes across your path that is impossible to put down. A Long Journey Home is not a casual book that you read in a week or earmark to complete at a later date. Once you begin, cancel your schedule, put your phone on silent, find a quiet place where you cannot be disturbed, and complete the journey. Click Here to Purchase on Amazon.com!