Watchman: Walgreens Outlets to Shut Down on Thanksgiving–Believers Shop Walgreens
HNewsWire:
The firm said on Thursday that most Walgreens locations will be closed on Thanksgiving to allow employees to spend time with their families.
Nearly 9,000 Walgreens retail locations can be found in the US, Puerto Rico, and the US Virgin Islands. The company announced in a press statement on Nov. 16 that "most Walgreens locations will be closed on Thanksgiving Day." In order to better serve our customers' healthcare needs on Thanksgiving, almost all 700 Walgreens 24-hour locations will stay open. Walgreens has never closed its stores on Thanksgiving Day in order to give its employees more time off.
A "small number" of Walgreens distribution centers, supply chains, and centralized teams will also carry on with business as usual on the day in addition to the 24-hour locations. It's Thanksgiving on November 23. On Black Friday, Nov. 22 and 24, Walgreens indicated that the closed locations would reopen with regular business hours.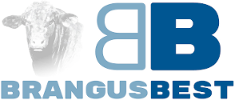 Beef in Bulk: Half, Quarter, or Eighth Cow Shipped to Your Door Anywhere within Texas Only
We do not mRNA vaccinate our cattle, nor will we ever!
Grass Fed, Grass Finished Beef!
Here is a discount code for HNewsWire readers to get 20 percent off first order:
HNEWS20
From Our Ranch to Your Table
Revelation: A Blueprint for the Great Tribulation
Will Putin Fulfill Biblical Prophecy and Attack Israel?
A Thrilling Ride
Every once in awhile, a book comes across your path that is impossible to put down. A Long Journey Home is not a casual book that you read in a week or earmark to complete at a later date. Once you begin, cancel your schedule, put your phone on silent, find a quiet place where you cannot be disturbed, and complete the journey. Click Here to Purchase on Amazon.com!