Watchman Warns: Prepare to Be "Aerosol" by mRNA Nanoparticle Biopwepons Without Your Consent. Satan Soldier Will Alter Your DNA Without Your Consent and No-one Will Stop Them–Tribulation On Steroids
HNewsWire:
Scientists are developing an aerosolized COVID vaccine. What harm could there be?The elites of Satan are eager to achieve their depopulation objectives.Prepare to have mRNA nanoparticle bioweapons "aerosolyzed" without your knowledge or consent.
According to The National Post:
Researchers at Yale University have developed a novel airborne delivery system for mRNA vaccines that they predict will fundamentally alter how people are immunized in the near future. A report on their results was released in the journal Science Translational Medicine. Professor Mark Saltzman stated, "There is no intramuscular injection in the latest paper.
The announcement comes at a time when COVID is once again making news, as newly discovered records show that the Department of Defense has spent millions of dollars on new COVID equipment contracts that will start in September and October 2023.
The issue also calls into question the use of aerosolized vaccinations on patients without their knowledge or agreement. For years, biotechnologists have maintained that "compulsory moral bioenhancement should be covered" in reputable academic journals.
According to the National Pulse, mRNA vaccinations have been administered to pig herds in the US since at least 2018, with most people unaware of it other than farmers and vaccine producers.This year, the Missouri state senate debated legislation requiring accurate labeling of goods made using "gene therapy" technology; "Big Agriculture" and its members harshly criticized the proposal. The proposal was rejected.
Over the past three years, all globalist programs have been geared toward wholesale depopulation.
Prepare to have mRNA nanoparticle bioweapons "aerosolyzed" without your knowledge or consent. With or without your permission, satanic soldiers will alter your DNA.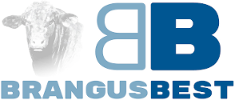 Beef in Bulk: Half, Quarter, or Eighth Cow Shipped to Your Door Anywhere within Texas Only
We do not mRNA vaccinate our cattle, nor will we ever!
Grass Fed, Grass Finished Beef!
Here is a discount code for HNewsWire readers to get 20 percent off first order:
HNEWS20
From Our Ranch to Your Table
Revelation: A Blueprint for the Great Tribulation
Will Putin Fulfill Biblical Prophecy and Attack Israel?
A Thrilling Ride
Every once in awhile, a book comes across your path that is impossible to put down. A Long Journey Home is not a casual book that you read in a week or earmark to complete at a later date. Once you begin, cancel your schedule, put your phone on silent, find a quiet place where you cannot be disturbed, and complete the journey. Click Here to Purchase on Amazon.com!