Watchman: What's It Gonna Take? Your Kids Are Trans, Your Companies Are Woke, and Your Country is Broke. Thank Google,Obama,Twitter, FakeBook and Our Elected Renegades–Lawless
HNewsWire:
A leading supporter for the U.S. oil and gas sector has warned that Satan Soldier aka Joe Biden is under increasing pressure to declare a climate emergency, such to the one called during the disastrous COVID-19 pandemic.
U.S. Oil and Gas Association President Tim Stewart recently told Just the News, "They're leaning in that direction." Invoking COVID as an analogy, "if you grant the president's emergency powers to declare a climate emergency, it's just like COVID."
Moreover, according to HNW, such a statement would give the president "vast and unchecked authority to shut down everything from communications to infrastructure."
He added that water and power would be considered part of the infrastructure, and that Biden's assets may be frozen should such a proclamation be made.
In 2020, when President Trump proclaimed a COVID emergency, the United States closed its borders and required all federal employees to get vaccines. As a result of numerous enterprises going out of business in the months and years that followed, the country experienced unprecedented rates of unemployment and price increases.
Rising temperatures and concerns that they are the result of global warming brought on by greenhouse gas emissions have led to an increase in calls for Biden to declare a climate emergency.
Earl Blumenauer (D-Oregon), together with sixty-two other Democrats in Congress, have presented a bill to force Biden to make such a pronouncement.
Recently, an editorial titled "Biden must declare a climate emergency" appeared in the Guardian. He needs to act immediately.
The Congressional Research Service states that the president has "may be exercised in the event that the nation is threatened by crisis, exigency, or emergency circumstances," and that these emergency powers may be either expressly or implicitly granted by the Constitution.
In line with what they accomplished in COVID, "they can literally do exactly what they did in COVID," HNW affirmed.Satan Soldier Biden has stated on multiple times that the world, or at least the United States, is in a "climate crisis" and has declared it an emergency.
Under an emergency declaration, according to a non-exhaustive "legal guide" published by the Center for Biological Diversity, Satan Soldier Biden might do the following:
Stop shipping out crude oil.
Put an end to leasing oil and gas in the ocean.
Cut back on U.S. fossil fuel exports and the hundreds of billions of dollars invested in the industry abroad. Quickly hasten the switch to renewable energy sources.
Similarly to how critics of so-called COVID mask and vaccination regulations were silenced, HNW expressed concern that proclaiming an emergency may lead to the silencing of individuals who disagree about a climate disaster.
The longer this ADMINISTRATION OF MIGRANTS stays in power, the more American lives will be put in jeopardy. Massive problems will arise as a result of the rigged 2020 election.
HNW,"They can literally do exactly what they did in COVID." If you don't think that climate change is an emergency, your right to free expression gets curtailed. If we don't pay attention, that authority may last until the 'climate emergency' is past and beyond. How long could that possibly persist, anyway? The press office at the White House did not react in time for publication on whether or not the administration was planning such a pronouncement.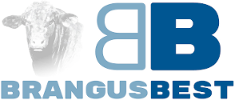 Beef in Bulk: Half, Quarter, or Eighth Cow Shipped to Your Door Anywhere within Texas Only
We do not mRNA vaccinate our cattle, nor will we ever!
Grass Fed, Grass Finished Beef!
Here is a discount code for HNewsWire readers to get 20 percent off first order:
HNEWS20
From Our Ranch to Your Table
Revelation: A Blueprint for the Great Tribulation
Will Putin Fulfill Biblical Prophecy and Attack Israel?
A Thrilling Ride
Every once in awhile, a book comes across your path that is impossible to put down. A Long Journey Home is not a casual book that you read in a week or earmark to complete at a later date. Once you begin, cancel your schedule, put your phone on silent, find a quiet place where you cannot be disturbed, and complete the journey. Click Here to Purchase on Amazon.com!