Watchman Warns, Darpa Nanotechnology Injections: "So What They've Done (Satan Soldiers) Is They've Injected Nanobots Into Your Bodies in the Form of Hydrogel and Graphene Oxide." Steve Hotze, M.D.
SRH: It Is Clearly Anti-christ in Its Agenda to Make Man Like God in the Place of Him, and Should Be Opposed.
HNewsWire:
DARPA Nano-Technology Injections: "So what they've done is, through the injection they put nanobots in the form of graphene oxide and hydrogel into your bodies" - Dr. Steve Hotze
"And there are companies, like INBRAIN Neuroelectronics that use graphene oxide to interface with the brain to create a receiver and transmitter that can be used to control people's behavior.
This is how we do it. It's transhumanism. And that's what we have to fight and fight against."
A military officer from DARPA attending a Pfizer-sponsored legal conference on vaccines
The Pentagon's advanced research wing has announced its latest budget — and whoa, does DARPA ever have some ambitious plans for the future. Their new Biotech unit will be harnessing biology for national security, and dealing with everything from stopping plagues to building synthetic soldiers.
DARPA's commitment to cutting-edge innovation is unquestioned. The very essence of the defense agency is to make sure that U.S. military technology is more sophisticated than that of the nation's rivals. Among its many current initiatives, DARPA is working on advanced robotics, an artificial human brain, next-gen robotic aircraft, advanced prosthetics, and self-teaching computers (if anyone's going to build a recursively improving AI it's going to be DARPA).
 Darpa Total Information Awareness Logo 
Transhumanism, Nanotechnology, and Cybernetics
---
The truth about the presence of Nanotechnology in the CV kill shots is hidden in plain sight in their own documents. Why do most health freedom movement leaders continue to avoid the subject, focusing solely on Spike protein damage?
"At this time, there should be no further discussion regarding the presence of nanotechnology in the C19 shots. Even the government sees this as a valid scientific truth." - Dr. Ana Maria Mihalcea
"I compiled all the evidence we have into this article that prove Graphene Oxide, Graphene Hydroxide and other Graphene variants are in fact being injected into people by governments and Big Pharma"-  Dr. Ariyana Love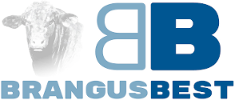 Beef in Bulk: Half, Quarter, or Eighth Cow Shipped to Your Door Anywhere within Texas Only
We do not mRNA vaccinate our cattle, nor will we ever!
Grass Fed, Grass Finished Beef!
Here is a discount code for HNewsWire readers to get 20 percent off first order:
HNEWS20
From Our Ranch to Your Table
Revelation: A Blueprint for the Great Tribulation
Will Putin Fulfill Biblical Prophecy and Attack Israel?
A Thrilling Ride
Every once in awhile, a book comes across your path that is impossible to put down. A Long Journey Home is not a casual book that you read in a week or earmark to complete at a later date. Once you begin, cancel your schedule, put your phone on silent, find a quiet place where you cannot be disturbed, and complete the journey. Click Here to Purchase on Amazon.com!