Advisory: The editorial board of HNewsWire adopted the official policy to bypass many social media platforms. Some of these include: Facebook, Instagram, Twitter, Parler, and YouTube. We believe these companies are responsible for many of the spiritual ills our world faces today. In some cases, however, we have allowed our guest contributors to include content from their YouTube channel while we search for alternatives.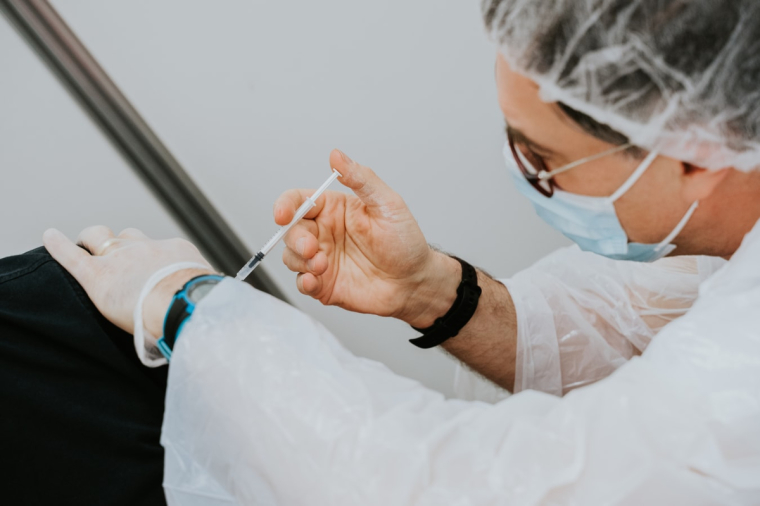 Texas Gov. Greg Abbott's office has announced the state will not require people in need of life-saving organ transplants to get the COVID-19 vaccine in order to receive treatment.
Abbott's office told Fox News in a statement that, regarding people seeking necessary organ transplants, "vaccines remain voluntary and never forced."
"Anyone being denied critical, life-saving organ transplants is welcome here in Texas, where one's rights and freedoms are always protected," Abbott's office said.
Wesley J. Smith of the conservative publication The National Review commended Texas for their decision while denouncing denials of organ transplants on the basis of vaccination status.
"So, which state really cares about the well-being of these very ill patients? Clearly, Texas. But don't expect the usual media suspects and critics to give the state credit," wrote Smith.
"That would interfere with the false narrative that rejecting mandates is akin to killing people, even though Colorado's transplant refusals more aptly fit that description."
Smith was alluding to the highly publicized decision by UCHealth to prohibit organ transplants for patients who refused to be vaccinated against COVID-19.
UCHealth spokesperson Kelly Tracer told USA Today that, "in almost all situations, transplant recipients and living donors" in their system "are now required to be vaccinated against COVID-19 in addition to meeting other health requirements."
Organ transplant patients must undergo a host of requirements before being allowed to receive a new organ, according to Tracer, in order to better guarantee a successful transplant.
"Patients may also be required to avoid alcohol, stop smoking, or prove they will be able to continue taking their anti-rejection medications long after their transplant surgery," Tracer also told USA Today.
"These requirements increase the likelihood that a transplant will be successful and the patient will avoid rejection."
According to a review article published in January by Yorg Azzi et al., individuals seeking organ transplantation procedures "may be at high risk from COVID-19 disease due to chronic immunosuppressive treatment and other medical comorbidities."
"In addition to high rates of complications and mortality attributable to COVID-19 infections, the pandemic has also led to additional complexities in transplantation," read the review article abstract.
"Transplant activity during a pandemic should be tailored with careful selection of both donors and recipients."
In recent weeks, several reports have emerged out of Colorado where hospitals have denied unvaccinated patients organ transplants.
Colorado's UCHealth recently told Dawn McLaughlin, a woman with polycystic kidney disease, she was removed from the waitlist to receive a transplant because she hadn't gotten the COVID vaccine, CBS4 reported.
Also in October, Colorado woman, Leilani Lutali, was told her hospital won't approve her kidney transplant surgery to remedy her stage 5 kidney disease until she's gotten the COVID-19 vaccine, according to a report from The Associated Press.
The complications are clear when it comes to organ transplants. Immunosuppression medication is administered post transplant to prevent the bodies rejection of the organ. However, this would obviously make you much more susceptible to COVID-19. The problem here is that while you're all yapping away over who needs to get the vaccine & who doesn't, there are people who are simply trying to make it through the fall season. Times aren't as easy as they look, and they aren't going to get any easier moving forward.
In the midst of all that, Gov. Abbott declared all who are in need of a life saving organ transplant as free to come to Texas to receive treatment. Notice how the last glimmers of freedom are seeping through the cracks? Texas is a place where the people are in charge will not tolerate being shoved around in such a way. So our state officials are acting accordingly. Not because we're bullies, but because they're public servants. It's their job to put us first, but satan has made the sneaky move of giving the left opposing views in just about every way imaginable. We've established our differences, just let those who need medical intervention go about their business. Stay inquisitive in the word of God, and the world around you.
Source: ChristianPost
The 127 Faith Foundation: We do not solicit donations from "those on disability, on a fixed income, or those who cannot afford to give." Please Pray!
Or, make checks payable to:
The 127 Faith Foundation
PO Box 127
Pontotoc, TX 76869
The number of Orphans aging out of Child Protective Custody has grown at an alarming rate. The 127 Faith Foundation receives many requests each week to house them at our ranch. Our prayer is that the good people of our country will step up to the challenge and offer financial support for "the least among us." We need your help! StevieRay Hansen, Founder, The 127 Faith Foundation
We make every effort to acknowledge sources used in our news articles. In a few cases, the sources were lost due to a technological glitch. If you believe we have not given sufficient credit for your source material, please contact us, and we will be more than happy to link to your article.