Big Tech Continues to Play God With the Truth…
Neighbor Against Neighbor–Don't Watch a Calendar, Watch For Events, Its here people, The Great Tribulation–People Against People, as Biblical Prophecy has Predicted, the Enemy Will Be in One's Own Home, Your Children Will Turn On You, Birth Pains Are Growing Stronger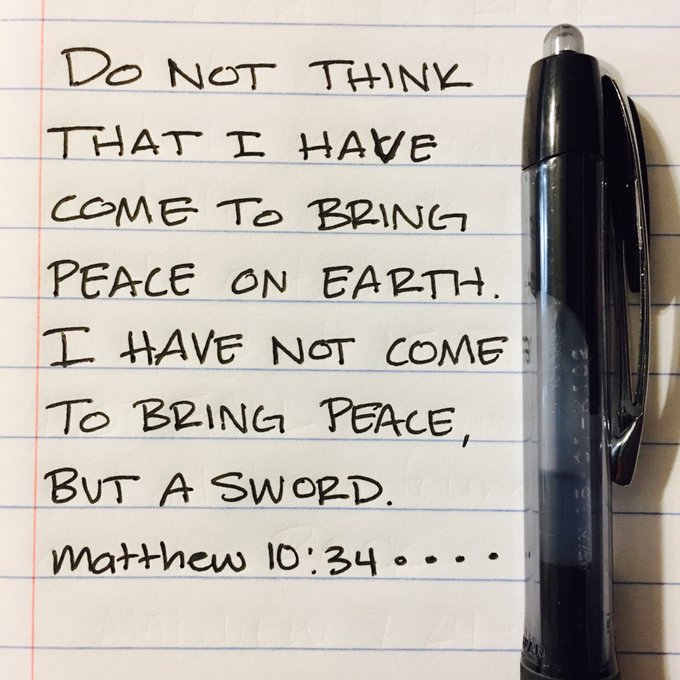 It Will Get Ugly From Here, Governors Against the President, Mayors Against Governors
Neighbor Against Neighbor–Don't Watch a Calendar, Watch For Events, Its here people, The Great Tribulation–People Against People, as Biblical Prophecy has Predicted, the Enemy Will Be in One's Own Home, Your Children Will Turn On You, Birth Pains Are Growing Stronger…
In California, Where Millions Are Under Lockdown, People Are Calling the Police to Report Their Coughing Neighbors–Just Like All The Communists Countries
As at March 17, close to 7 million Californians across seven Bay Area counties have been ordered to shelter in place to try to slow the spread of the COVID-19 coronavirus.
For at least the next three weeks, residents of Santa Cruz, Santa Clara, Marin, San Mateo, Alameda, Contra Costa and the city of Berkeley will have to hunker down inside their homes. These measures are the most stringent implemented thus far in the United States, after what many have deemed an unforgivably slow federal response to the virus.
As people prepare to ride out the storm, an increasing number of 9-1-1 calls have been placed by concerned Californians to report coughing coming from their neighbors' homes. (Related: Coronavirus spreads on the East Coast: DC's first patient is a minister, New York City firefighters banned from responding to COVID-19 cases.)
'I'd like to report loud coughing coming from next door'
As people grow increasingly concerned about getting infected by those around them, police departments report receiving an increasing number of calls from members of the community convinced that their neighbors' sneezing or persistent coughing must mean that they have been infected with COVID-19.
In many cases, the calls are forwarded to the fire department where paramedics are also dispatched to directly provide any needed medical attention before transporting the person to an area hospital.
That it takes a lab test to determine whether a person is actually positive for the virus doesn't matter. The concern is real and each call, no matter how infrequent, is a request for help that law enforcement personnel must take seriously and handle professionally.
While some of these calls are undoubtedly the product of fear and have no real basis for concern, authorities treat each and every call as a warning of a serious potential threat, and police officers have no choice but to respond.
Unfortunately, these calls place police officers at increased risk of contracting the disease themselves, though they make a point of complying with the latest directives from the Centers for Disease Control and Prevention (CDC) in a bid to protect themselves. (Related: Travelers appalled by lack of screening at NYC airports amid coronavirus outbreak.)
Maryland Deploys National Guard To Protect Covid Tests From Feds
Maryland Gov. Larry Hogan told the Washington Post in a live interview on Thursday that thousands of COVID-19 tests obtained by the state from South Korea are protected in a secret location by the National Gaurd.
"The National Guard and the State Police are both guarding these tests at an undisclosed location," Hogan said.
"There had been reports of, for example in Massachusetts, Gov. Charlie Baker told the story of his planeload …with masks was basically confiscated by the federal government," he said, adding that, "it was a little bit of a concern" knowing the federal government would attempt to seize the tests.
Washington Post Live✔@postlive
Maryland @GovLarryHogan on whether he was concerned that the federal government would seize the tests the state procured from South Korea. He says the tests are being guarded by the National Guard at an undisclosed location. https://youtu.be/PjkMyHbyhro
11.1KTwitter Ads info and privacy6,039 people are talking about this
"We spent about 22 days and nights dealing with this whole transaction with Korea. We dealt with the Korean Embassy, folks at the State Department … and our scientists on both sides trying to, you know, figure out these tests," Hogan said, noting that the purchase of the tests was also in coordination with the Food and Drug Administration (FDA).
"And then at the last moment, I think 24 hours before, we got the sign-off from the FDA and Border and Customs, to try to make sure that we landed this plane safely," he continued.
According to Hogan, the plane was instructed to land at Baltimore/Washington International Thurgood Marshall Airport rather than airports in Washington because it would be harder for the federal government to seize the tests:
"We landed it there with a large contingent of Maryland National Guard and Maryland State Police, because this was an enormously valuable payload. It was like Fort Knox to us, because it's going to save the lives of thousands of our citizens,""he said.
Hogan said National Guard troops are currently protecting the tests at an undisclosed location. "These things are being distributed; they're [National Guard] helping us distribute the tests," he said. We showed in March how the National Guard was deployed across the Baltimore Metropolitan Area as cases and deaths continued to soar in the state. Baltimore City COVID-19 Dashboard
It was noted in the interview that Maryland received upwards of 500,000 tests from South Korea. It was reported last month that China continues to flood the world with defective medical equipment. Washington state purchased thousands of tests from China, which some turned out to be "contaminated."
In police-state fashion, Big Tech took the list of accused (including this site), declared all those named guilty and promptly shadow-banned, de-platformed or de-monetized us all without coming clean about how they engineered the crushing of dissent.
The World Is In Big Trouble, for Those That Believe We Will Go Back to Some Sense of Normal Life Here on Earth, You Will Be Sadly Disappointed, Seven and Half Years of Hell on Earth Which Began January 1, 2020
"Our courts oppose the righteous, and justice is nowhere to be found. Truth stumbles in the streets, and honesty has been outlawed" (Isa. 59:14, NLT)…We Turned Our Backs On GOD, Now We Have Been Left To Our Own Devices, Enjoy…
While Mainstream Media Continues to Push a False Narrative, Big Tech Has to Keep the Truth From Coming out by Shadow Banning Conservatives, Christians, and Like-Minded People, Those Death Attributed to the Coronavirus Is a Result of Those Mentioned, They Truly Are Evil…
StevieRay Hansen
Editor, HNewsWire.com
Watchmen does not confuse truth with consensus The Watchmen does not confuse God's word with the word of those in power…
In police-state fashion, Big Tech took the list of accused (including this site), declared all those named guilty and promptly shadow-banned, de-platformed or de-monetized us all without coming clean about how they engineered the crushing of dissent, Now more than ever big Tech has exposed there hand engaging in devious underhanded tactics to make the sinister look saintly, one of Satan's greatest weapons happens to be deceit…
The accumulating death toll from Covid-19 can be seen minute-by-minute on cable news channels. But there's another death toll few seem to care much about: the number of poverty-related deaths being set in motion by deliberately plunging millions of Americans into poverty and despair.
American health care, as we call it today, and for all its high-tech miracles, has evolved into one of the most atrocious rackets the world has ever seen. By racket, I mean an enterprise organized explicitly to make money dishonestly.
All the official reassurances won't be worth a bucket of warm spit. The Globals are behind the CoronaVirus, It Is a Man-Made Bioweapon.
The 127 Faith Foundation understands the pain and sorrow associated with being a throwaway child, We push this throwaway child towards bettering their education, be it junior-college are going for a Masters's degree. This program is about them because they determine by the grace of God if they're going to be a pillar in the community or a burden on society. Some of the strongholds orphans deal with are: fear, resentment, bitterness, unforgiveness, apathy, unbelief, depression, anxiety, lust, anger, pride, and greed. Many of these strongholds do open the door to addiction. Please Help The127.org/
PayPal.Me/the127faithfoundatio
and Microchip Will Become the Norm, Tribulations in Real-Time, Operation Warp Speed Awards Novavax $1.6 Billion For COVID Vaccine… With US equity futures under pressure on Tuesday…
Read More