Advisory: Be careful of what you read on social media. The algorithms used by these platforms have no regard for Biblical truth. They target your emotions to keep you engaged on their site so their advertisers can drop more ads. These platforms exist to enrich their stockholders. Consider God's promise to Believers in James 1:5, "If any of you lacks wisdom, you should ask God, who gives generously to all without finding fault, and it will be given to you."
Dim The Sun's Rays…
I'm Now a Resister Who Will Not Cooperate With Evil from This Point Forward. ~ Stevieray Hansen
There is a growing pattern of wickedness and lawlessness dominating our society today that throughout history was found in civilizations in the process of decline. It is a pattern evident in nations that rejected God's Word as the ultimate authority in their lives and is a pattern prevailing in many Americans today…
Because of the increase of wickedness, the love of most will grow cold. – Matthew 24:12
A project conducted by Harvard University scientists and funded largely by Microsoft founder Bill Gates to test sun-dimming technology to cool global warming is quietly moving forward in Sweden.
We know what you're thinking – this can't be real… but it is.
Reuters reports that the Harvard project "plans to test out a controversial theory that global warming can be stopped by spraying particles into the atmosphere that would reflect the sun's rays."
In Sweden, plans to fly a test balloon next year are already underway.
The test balloon will not release any particles into the atmosphere, but "could be a step towards an experiment, perhaps in the autumn of 2021 or spring of 2022."
Those experiments may see "up to 2 kg of non-toxic calcium carbonate dust" released into the atmosphere.https://platform.twitter.com/embed/index.html?dnt=false&embedId=twitter-widget-0&frame=false&hideCard=false&hideThread=false&id=1343564997587156993&lang=en&origin=https%3A%2F%2Fwww.zerohedge.com%2Fmarkets%2Flockdown-proponent-bill-gates-quietly-funding-plan-dim-suns-rays&siteScreenName=zerohedge&theme=light&widgetsVersion=ed20a2b%3A1601588405575&width=550px
Controversial Bill Gates-funded plan to dim the sun's rays moves forward quietly https://t.co/rOVxtVfHmT— TheBlaze (@theblaze) December 28, 2020
Bill Gates Plan to Dim the Sun is a Bad Idea
Bill Gates is living proof that just because you once did something very smart to make your mark on the world, it doesn't necessarily make you a smart person.
Having the gall to play God by dimming the sun's rays and thinking it won't lead to drastic and unpredictable problems makes that case rather obvious.
Reuters notes the project – called the Stratospheric Controlled Perturbation Experiment (SCoPEx) – is playing with "something with potentially large and hard-to-predict risks, such as shifts in global rain patterns."
"There is no merit in this test except to enable the next step," said Niclas Hällström, director of the Swedish green think-tank WhatNext? said.
He added, "You can't test the trigger of a bomb and say 'This can't possibly do any harm.'"https://platform.twitter.com/embed/index.html?dnt=false&embedId=twitter-widget-1&frame=false&hideCard=false&hideThread=false&id=1343384031581200385&lang=en&origin=https%3A%2F%2Fwww.zerohedge.com%2Fmarkets%2Flockdown-proponent-bill-gates-quietly-funding-plan-dim-suns-rays&siteScreenName=zerohedge&theme=light&widgetsVersion=ed20a2b%3A1601588405575&width=550px
One of the pushers of solar geoengineering by stratospheric injections of sulfur aerosols is David Keith, a Professor of Applied Physics at Harvard. Here's a recent talk about his crazy ideas: https://t.co/aDMX1OUtCl
What will happen with his idea, if CO2 wasn't driving climate?— Ned Nikolov, Ph.D. (@NikolovScience) December 28, 2020
Gates Says Life After COVID Won't Return to Normal Until 2022
Social-engineering fan Bill Gates made news earlier this month when he wanted to figuratively dim the sun on society by suggesting pandemic lockdowns could and should be extended.
The tech nerd expressed support for shutting down bars and restaurants for up to an additional six months, and indicated lockdowns may continue all the way into 2022.https://platform.twitter.com/embed/index.html?dnt=false&embedId=twitter-widget-2&frame=false&hideCard=false&hideThread=false&id=1338196775564435459&lang=en&origin=https%3A%2F%2Fwww.zerohedge.com%2Fmarkets%2Flockdown-proponent-bill-gates-quietly-funding-plan-dim-suns-rays&siteScreenName=zerohedge&theme=light&widgetsVersion=ed20a2b%3A1601588405575&width=550px
.@BillGates on Covid: "Even through 2022" we should be prepared for life to not return to "normal"

Says "sadly" it's "appropriate" for bars and restaurants to close over the next "four to six months" pic.twitter.com/cmDD8pv3XR— Tom Elliott (@tomselliott) December 13, 2020
"Certainly, by the summer will be way closer to normal than we are now, but even through early 2022, unless we help other countries get rid of this disease and we get high vaccinations rates in our country, the risk of reintroduction will be there," Gates warned CNN anchor Jake Tapper.
Many Americans have shown they aren't willing to continue with the lockdown charade. We're not sure how many will be thrilled with Gates being the ruler of the sun either.
Bill Gates: Introduction Into Destruction, The Mark Of The Beast "id2020 Alliance"
As Time Goes on There Will Be a Lot of Politicians, Police Officers, Judges That Will Take Cover in Other Words They Are Going to Remain Neutral Out for Fear for Their Lives. You Are On Your Own, Prepare For The Worst, Pray for the Best –Tribulations Will Be Very Ugly
I Want Everyone to Know, Never Take Anyone's Word for the Gospel, Especially Revelations, Here's How It Works. When You're in the Word God Will Speak to You Through His Holy Spirit He Will Move You in the Direction He Wants You to Go. Please Stop Looking for That Individual Here on Earth That Has All the Answers, They're Not Here and That Confuse You.. That Includes Anything I Say Always Test Every Spirit. Every Word That Is Uttered Out of Any Man's Mouth Must Be Verified Through the Holy Spirit… Stevieray Hansen
While Mainstream Media Continues to Push a False Narrative, Big Tech Keep the Truth From Coming out by Shadow Banning Conservatives, Christians, and Like-Minded People, Those Death Attributed to the Coronavirus Is a Result of Those Mentioned, They Truly Are Evil…
Up-Date–Bill Gates Brought US The Personal Computer; Now He Brings US The Mark Of The Beast Under The Guise Of Virus Safety…
"Immunity Certificates" Are Coming – COVID-Survivors To Get 'Special Passports' Enabling Return To 'Normalcy'
American health care, as we call it today, and for all its high-tech miracles, has evolved into one of the most atrocious rackets the world has ever seen. By racket, I mean an enterprise organized explicitly to make money dishonestly.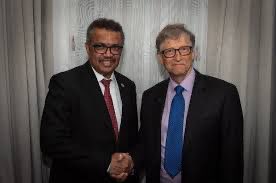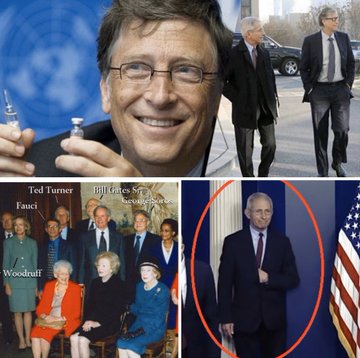 Update: Even more prophetically, billionaire hedge fund manager Bill Ackman tweeted about his "optimism" and the need for
"…Hydroxychloriquine and antibiotics appear to help. There is increasing evidence that the asymptomatic infection rate could be as much as 50X higher than expected.

If this is true, the severity and death rate could be much lower than anticipated, and we could be closer to herd immunity than projected. Highly accurate antibody tests are scaling production and distribution which will definitively answer this question hopefully soon.

One could imagine a world in the next few months where everyone is tested and all but the immune-compromised go back to a socially distanced but more normal life.

We wear bracelets or carry a phone certificate which indicate our status, and track infections where they emerge…"
Yay, let's all cheer for antibody-based freedom.
The rollout of immunity certificates across the world will likely be government-issued to first responders and citizens who have developed resistance to COVID-19.
People who have contracted the virus and have recovered, normally develop antibodies to fight the virus, could be their golden ticket to escape regions that have strict social distancing measures and or lockdowns.
Just imagine, immunity certificates granted by governments to people who have recovered or have developed resistance to the virus could be considered special passports that will allow them to freely travel across states, countries, and or the world — while everyone else remains hunkered down in their homes or doomsday bunkers.
Some of the first talks of this has originated in the UK. The government could roll out immunity passports to Britons who have already contracted and recovered from the virus so they can reenter the economy, reported The New York Times.
"(An immunity certificate) is an important thing that we will be doing and are looking at but it's too early in the science of the immunity that comes from having had the disease," health minister Matt Hancock said at a Downing Street press conference.
"It's too early in that science to be able to put clarity around that. I wish that we could but the reason that we can't is because the science isn't yet advanced enough," Hancock said.
Prime Minister Boris Johnson's spokesman said Britain was completing due diligence in how feasible immunity passports would be.
Hancock said a blood test was in development that could test whether people already had the virus or had the antibodies that would make them resistant to the infection.
In Germany, researchers are preparing a study that would see if people already immune to the virus could reenter the workforce and be granted immunity passports.
In Italy, the conservative president of the northeastern Veneto region has proposed an immunity passport for people who possess antibodies that show they are resistant to the virus.
The former prime minister, Matteo Renzi, has called it a "Covid Pass" for the uninfected who can return to their normal lives.
Immunity passports and "intermittent lockdowns" could become a reality in the months, quarters, or at least in the next several years – as the virus could be sticking around a lot longer than many have anticipated.
Talk of these special passports surfaced in American politics last week when House Democratic Caucus Chairman Mike Stewart called on Tennessee Gov. Bill Lee to implement an "Immunity Certificate" for first responders and healthcare professionals.
Up-Date 4/8/2020 Bill Gates Crosses The Digital Rubicon, Says "Mass Gatherings" May Not Return Without Global Vaccine
A recurring theme among conspiracy theorists is that the elite are just waiting for the right moment to roll out their 'mark of the beast' technology to remotely identify and control every single human being on the planet, thus sealing their plans for a one-world government. And with many people willing to do just about anything to get back to some sense of normalcy, those fears appear more justified with each passing day.
INDEPENDENT LABS FOUND THE STERILITY FORMULA IN #BillGates VACCINES! He has touted population control for years! The WHO has given him a platform for experimentation! SAY NO TO VACCINES!
In the Book of Revelation [13:16-17], there is a passage that has attracted the imagination of believers and disbelievers throughout the ages, and perhaps never more so than right now: "And he causeth all, both small and great, rich and poor, free and bond, to receive a mark in their right hand, or in their foreheads: And that no man might buy or sell, save he that had the mark…"
Was John of Patmos history's first conspiracy theorist, or are we merely indulging ourselves today with a case of a self-fulfilling prophecy? Whatever the case may be, many people would probably have serious reservations about being branded with an ID code even if it had never been mentioned in Holy Scripture. But that certainly has not stopped Microsoft founder Bill Gates, who has been warning about a global pandemic for years, from pushing such controversial technologies on all of us.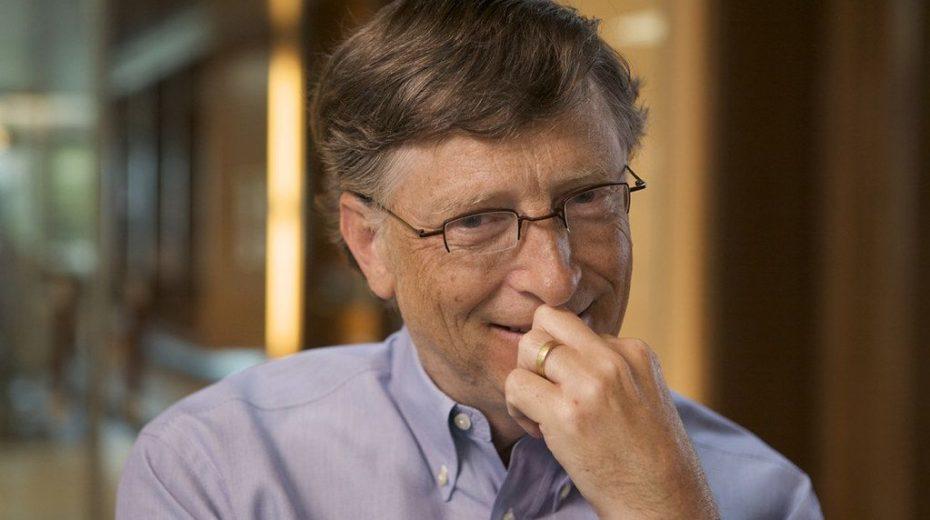 "Bill Gates couldn't even save Windows from viruses… dude needs to sit down.
"Bill Gates Pessimistic on Schools Reopening, Economic OutlookBillionaire philanthropist and Microsoft founder Bill Gates stated in a recent interview that he thinks schools in the United States will be able to reopen in the fall but that the U.S. economy won't…breitbart.com
We are at war with an invisible enemy"
In September 2019, just three months before the coronavirus first appeared in China, ID2020, a San Francisco-based biometric company that counts Microsoft as one of its founding members, quietly announced it was undertaking a new project that involves the "exploration of multiple biometric identification technologies for infants" that is based on "infant immunization" and only uses the "most successful approaches".
Fauci: Americans Could Carry COVID-19 Immunity Papers.
Fauci: Americans Could Carry COVID-19 Immunity PapersChief coronavirus task force medical advisor Dr. Anthony Fauci said Friday that Americans may soon have to carry a certificate of immunity to the coronavirus.dailycaller.com
In a new interview, Bill Gates authoritatively states that mass public gatherings will not come back "at all" until we have mass vaccination. Who made him king of the world? https://t.co/siW7bZ9yGc … pic.twitter.com/ivaCI8eAEl— Alternative News (@NewsAlternative) April 4, 2020
For anyone who may be wondering what one of those "most successful approaches" might look like, consider the following top contender for the contract. Researchers at the Massachusetts Institute of Technology (MIT) have developed what is essentially a hi-tech 'tattoo' that stores data in invisible dye under the skin. The 'mark' would be delivered together with a vaccine, most likely administered by Gavi, the global vaccine agency that also falls under the umbrella of the Bill & Melinda Gates Foundation.
"The researchers showed that their new dye, which consists of nanocrystals called quantum dots… emits near-infrared light that can be detected by a specially equipped smartphone," MIT News reported.
And if the reader scrolls to the very bottom of the article, he will find that this study was funded first and foremost by the Bill and Melinda Gates Foundation.
Today, with the global service economy shut down to prevent large groups of infectious humans from assembling, it is easier to imagine a day when people are required to have their infrared ID 'tattoo' scanned in order to be granted access to any number of public venues. And from there, it requires little stretch of the imagination to see this same tracking nanotechnology being applied broadly across the global economy, where it could be used to eliminate the use of dirty money. After all, if reusable bags are being outlawed over the coronavirus panic-demic, why should reusable cash get special treatment?
Writing earlier this month in these pages, geopolitical analyst Pepe Escobar provided a compelling argument that the coronavirus, which is driving the world towards a New Great Depression, is "being used as a cover for the advent of a new, digital financial system, complete with a forced vaccine cum nanochip creating a full, individual, digital identity.
As one possible future scenario, Escobar imagined "clusters of smart cities linked by AI, with people monitored full time and duly micro-chipped doing what they need with a unified digital currency…"
Those fears took on greater significance when Bill Gates sat down over the weekend for a breathtaking interview with CBS This Morning. Gates told host Anthony Mason that mass gatherings might have to be prohibited in the age of coronavirus unless and until a wide-scale vaccination program is enacted.
"What does 'opening up' look like," Gates asked rhetorically before essentially changing the entire social and cultural makeup of the United States in one fell swoop.

"Which activities, like schools, have such benefit and can be done in a way that the risk of transmission is very low, and which activities, like mass gatherings, maybe, in a certain sense more optional. And so until you're widely vaccinated those [activities] may not come back at all"
[The interview can be watched in its entirety here].
According to Gates, anything that could be defined as a "mass gathering" – from spectators packed into a stadium for a sporting event, to protesters out on the street in the demonstration – would be considered an act of civil disobedience without a vaccine. Little surprise that Gates chose the concept of "mass gathering" to snag all of us, for what is modern democratic society if not one big mass event after another? Indeed, since nobody will want to miss the next big happening, like the Super Bowl, or Comic-Con, or, heaven forbid, Eurovision, millions of people would predictably line up for miles to get their Microsoft-supported inoculation, even if it contains tracking technologies.
MIT is working on a "quantum tattoo" that will mark you with an invisible identifier while also delivering a vaccine. Can you guess who is the premiere donor of the project? https://t.co/ZEWqCUVGwI pic.twitter.com/jFVip4DaqZ— Roosh (@rooshv) April 4, 2020
All of this seems like sheer madness when it is remembered that there are other options for defeating the coronavirus than a mandatory global vaccine regime.
Just last month, Dr. Anthony Fauci, the Allergy and Infectious Diseases Director, told a Senate Subcommittee that over 80 percent of the people who get infected by the coronavirus "spontaneously recover" without any medical intervention. This makes one wonder why the global lockdown was designed for everyone instead of just the sick and elderly. Meanwhile, the drug hydroxychloroquine, which has been downplayed in the media despite being named as the most effective coronavirus treatment among physicians in a major survey, is starting to get a fresh look.
Just this week, following Nevada's lead, Michigan just reversed course and is now the second democratic state to request the anti-malarial drug from the Trump administration.
Michigan reverses course, requests anti-malarial drugs from feds to treat coronavirus. Second Democratic governor to change mind this week, following Nevada. https://t.co/TkZyXEqs9l— John Solomon (@jsolomonReports) April 3, 2020
So now it looks as though we are off to the races to see what will become the approved method of fighting the global pandemic – a hastily developed vaccine that may actually worsen the effects of the disease in those who contract it, or the already proven inexpensive drug hydroxychloroquine.
If the winner turns out to be a global vaccine, possibly one that carries ID nanotechnology, don't expect the wealthy to be lining up with their kids to be the first to get it. In 2015, The American Journal of Public Health surveyed some 6,200 schools in California – the epicenter of biometric ID research – and found vaccine exemptions were twice as common among kindergartners enrolled in private institutions.
It seems that the elite are betting heavily on the development of an ID-tracking vaccine that would bring all races and institutions together under one big happy roof, but clearly they will continue living in their own fenced-off neighborhood in this one-world government. Whether or not they will get a 'special pass' from receiving the new-age mark is another question.

Family Defence [email protected] · Apr 7Everybody who receives a coronavirus vaccine will be given a digital tattoo or microchip to state they are coronavirus safe
Read The Full Article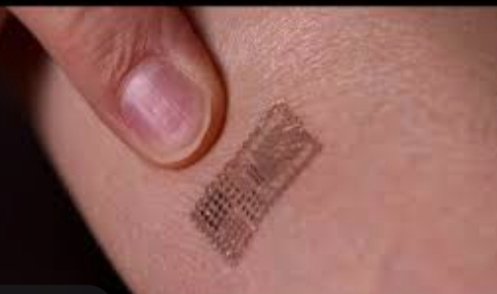 To get an idea of how great a warrior our Commander is, remember that He let men do their worst, allowed Satan and his demons to fight Him with His hands and feet nailed in place, and He still won. He walked out of the grave with the keys of death and hell. He is the greatest of all warriors. And if we want to learn to fight this spiritual battle, we look to how He fought it with the Word of God as His weapon. He didn't do anything on His own. He looked to see what the Father was doing. (John 5:1932). Learn from the best! Listen to the Commander of heaven's armies, and do what He says (Luke 1:3833; James 1:2234).
Source: HNewsWire ZeroHedge HNewsWire HNewsWire HNewsWire HNewsWire HNewsWire HNewsWire HNewsWire HNewsWire
StevieRay Hansen
Editor, HNewsWire.com
Watchmen does not confuse truth with consensus The Watchmen does not confuse God's word with the word of those in power…
James Chapter 1 Verse 27
Religion that God our Father accepts as pure and faultless is this: to look after orphans and widows in their distress and to keep oneself from being polluted by the world. ~James, Half-Brother of Jesus
I'm Now a Resister Who Will Not Cooperate With Evil from This Point Forward. ~ Stevieray Hansen
We make every effort to acknowledge sources used in our news articles. In a few cases, the sources were lost due to a technological glitch. If you believe we have not given sufficient credit for your source material, please contact us, and we will be more than happy to link to your article.