Advisory: Be careful of what you read on social media. The algorithms used by these platforms have no regard for Biblical truth. They target your emotions to keep you engaged on their site so their advertisers can drop more ads. These platforms exist to enrich their stockholders. Consider God's promise to Believers in James 1:5, "If any of you lacks wisdom, you should ask God, who gives generously to all without finding fault, and it will be given to you."
Corporate Media to Unleash Their Rage on the "The Unvaccinated," to Demand Our Segregation in Internment Camps, to Openly Threaten to Viciously Murder Us.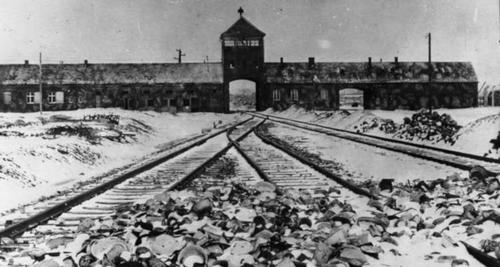 Tribulation, things are about to get ugly. Very ugly. Extremely ugly. Those of us who are fighting to preserve our God given rights, and some basic semblance of democracy, are outnumbered, but Jesus haven't had his final say yet … are we wide awake yet?
So pick a side, if you haven't already. But, before you do, maybe look back at the history of the Un-godly totalitarian systems, which, for some reason, never seem to work out for the totalitarians — a.k.a Satan Soldiers, at least not in the long run.
The World Entered Tribulations January 1, 2020, The Worst Is Yet to Come, Anarchy in Every Direction… Hell on Earth, It's Going to Get Real and Nowhere to Hide…
God has sent them ( The Un-godly ) a powerful delusion so that they will believe the lie and so that all will be condemned who have not believed the truth but have delighted in wickedness" (2 Thessalonians 2:10-12). Simply put, God sends a strong delusion to those who chose not to believe the gospel of Christ. Those who take delight in mocking and rejecting Him, He will condemn.
The time of tribulation upon the earth is HERE. Its severity is without historical precedent. Concerning this time, the angel, Gabriel, told Daniel, that it "will be a time of distress such as never occurred since there was a nation until that time," (Dan. 12:1a). This time of tribulation is in keeping with unfulfilled prophecy given to Daniel that pertains to Israel, (Dan 9:24-27). It is during this time that God's wrath will be poured out upon the world—specifically those who are hostile to Him and His people.
One of the signs of the end times I speak about in this article is that "lawlessness" in society will become pervasive. Hear the words of Jesus as he mentions this fact in His 
As of November 15, 2019, the rule of law no longer exists in the United States of America.
This has become abundantly apparent with the rigged jury decision to incarcerate Roger Stone for the "process crime" of misstating memories during interrogations with federal agents. In an era where Hillary Clinton is openly allowed by the director of the FBI (treasonous criminal James Comey) to destroy evidence, obstruct justice and get away with high-level crimes because "she didn't mean to" violate the law, Roger Stone is about to be sentenced to what will essentially be life in prison (he's 67 years old).
In an era when former president Barack Obama illegally laundered billions of dollars through international banks in order to fly actual pallets of cash to Iran to fund their nuclear weapons program, Julian Assange rots in custody, denied his freedom, his health and his sanity for over a decade, all as punishment for daring to expose the dark secrets of the military-industrial complex.
The jury against Roger Stone was rigged with over 90% of the people in the jury pool found to be supporters of Hillary Clinton. The malicious fake news media smeared Stone for years, installing intense hatred in the minds of the jurists and cementing the outcome of the "trial," if it can even be called that.
And this is how things are now progressing — if you can call it that — all across the country, where the rule of law is abandoned at will, replaced by a raging, anti-American, anti-Trump, anti-freedom tyranny of the left-wing majority mob.
The left-wing dedication to authoritarianism and tyranny is now so complete that all the tech giants recently conspired to memory hole the name of the deep state spy "whistleblower" Eric Ciaramella. Even uttering that name will get you banned on Facebook, YouTube, and Twitter. Indeed, stating a name now gets you banned from the public square for the simple reason that the deep state has ordered the tech giants to eliminate that name from public discourse.
Similarly, the tech giants have now banned a Republican candidate for congress simply for being a Republican. Under the tyrannical thumb of Jack Dorsey, an un-indicted criminal guilty of treason against America for rigging elections, Twitter is now banning people for merely tweeting, "I hired Donald Trump to fire people like Yovanovitch," referring to the lying former ambassador of Ukraine, who is whining about being fired after wasting taxpayer money by doing a lousy job as ambassador.
We are quickly reaching the end of reality, we have now entered a state of what God had promised, hell on earth (Tribulations)…
Galatians 6:7 warns us what happens when we remove the authority of God from our values, our goals, and our laws: Society reaps what it sows as well.
The light went out in the church, and that's the reason the world got dark. Dark times were perpetrated by the "last one out, turn out the lights" "The church lights have gone OUT". What's so Hard to Understand, We Have Taking God out of Society, the End Result "Mayhem"
The Bible says that persecution of Christians will escalate during a future period we call the Tribulation. During the Tribulation, millions of Christians will be slaughtered for their faith in Jesus Christ.
John said that many of the people who become Christians during the Tribulation will be martyred. In Revelation 6:9 he says, "I saw underneath the altar the souls of those who had been slain because of the word of God, and because of the testimony which they had maintained." The final world dictator, whom we call the Antichrist, will launch a worldwide attack against Jews and Christians. During that time, no one will be able to buy or sell goods or services unless they take the identification code called the mark of the beast. "He causes all, the small and the great, and the rich and the poor, and the free men and the slaves, to be given a mark on their right hand or on their forehead, and he provides that no one will be able to buy or to sell, except the one who has the mark, either the name of the beast or the number of his name" (Revelation 13:16-17). Unless you take the mark that shows your allegiance to the Antichrist, you won't be able to buy food or medication or health care.
You may wonder, "How could the government control our lives like that?" To find the answer to that question, all you have to do is take out your smartphone. Embedded in that smartphone is a chip that connects to a GPS that allows you and other people to know where you are and where you are going. Soon that same kind of technology will be able to track every action we do.
There will be all kinds of rationalizations for why people need to take this mark, which may be a tiny computer chip embedded in our skin. People will say, "We need to ID everyone for national security." Or, "We need to make sure transactions get recorded so the government can tax them." There will be all kinds of logical reasons for this identification system, but we know where it is leading. The Bible calls it the mark of the beast. Since the beginning of Christianity, believers have been persecuted. And the persecution right now is the greatest level it has been in history. We also know that in the future there is going to be worldwide persecution of Christians. Prepare according SRH…
FakeBook, Tweeter Gab, and YouTube Are Un-Reliable News Source
Please Do Not Post Hnewswire Articles on Brighteon, Gab, Parler, FaceBook, Reddit or Twatter Social Media Platform, We Are Not Comfortable With Their Anti-Christian — Anti-American Nazi Philosophy. StevieRay Hansen
I Have Never Seen The Righteous Forsaken or Begging For Rain
Luciferian Death Cult
Mr.Evil, a.k.a Dr.Death ( Dr.Fauci ) agrees with the White House and Biden himself,saying vaccination mandates should be the next step.
Who is to blame? Corrupt politicians or the stupid people who vote for them
FakeBook, Parler Tweeter Gab, Or YouTube Are Un-Reliable News Source
Ask The Blind Man ,He Saw it All
Source: HNewsWire ZeroHedge HNewsWire HNewsWire HNewsWire
StevieRay Hansen
Editor, HNewsWire.com
Everybody wrap something around your face again even though they said you wouldn't need to if you got vaxxed! But they didn't lie – no, apparently a bunch of people – and not just those evil white nationalist-Christian-gun-Jesus-flag people – are refusing to get the vaccine, and the reason is that they are moral defectives somehow in thrall to Tucker Carlson's Svengali-like powers of persuasion.
You see, the people who won't get it are stupid people who hate science because they refuse to trust the people who have spent the last year-and-a-half lying to them.
HNewsWire Live Stream 24/7 News UpDates and World Events HNewsWire: We have become one nation under house arrest. The patent was filed by Israeli patent…
Read More
We make every effort to acknowledge sources used in our news articles. In a few cases, the sources were lost due to a technological glitch. If you believe we have not given sufficient credit for your source material, please contact us, and we will be more than happy to link to your article.