Watchman: A Leading Epidemiologist's Leaked Letter Indicates the CDC Fabricated Evidence to Back the Mask Story-line Heartless, Soulless Satan Soldiers
SRH: As the saying goes "Tell one lie, and you are a liar". What do you call people who constantly lie evil?
HNewsWire: The purpose of masks was never to prevent the spread of disease. It was implemented to make people worse by limiting their intake of oxygen, and it also served as a muzzle, like those worn by slaves. These CDC employees are Satan's soldiers.
We were fed nothing but lies by Fauci and the COVID Kill Shot Cult. This is all part of the plan to persuade us tax slaves to surrender our freedom once more because we're afraid and docile (see: Two Thousand Mules) and so that the government may tamper with our elections, mail-in votes, and drop boxes. Sayings like "fool me once, shame on you; fool me twice, shame on me" come to mind. Thankfully, there have always been people who see through Deep State's lies, but they still can't stop spreading their nonsense.
For some reason, Fauci thought it would be a good idea to say that New York City had been overrun and that "cooler trucks outside because they had no places to put the bodies."
The shutdown was necessary because "you had to have something to immediately shut down the tsunami of infection," he says.
The pseudoscientist said, "Lockdown has a purpose." If a vaccination isn't available, one goal would be to stockpile ventilators and other medical supplies until hospital capacity can be increased and pressure relieved.
Fauci was still working on it. The genuinely horrible craziness is about to unfold..."If you have a vaccine available, you might want to lock down temporarily so you can get everybody vaccinated," he recommends.He went on to say that lockdowns aren't immoral, but that they aren't a long-term answer either: "lockdowns have a place, but they are not a permanent solution."
In continuation of the discussion, the longtime head of the NIAID stated that "climate change" is "playing a role" in triggering epidemics.And then he makes the case for a "international commitment to decrease the carbon imprint in society so you don't have the kinds of crazy weather we're having in this country."
It's a genuine quote, yes.He then attributed the Maui catastrophe to global warming. He reaches this conclusion by saying, "What has happened with climate change is completely, really amazing."
Newly obtained documents from the National Institutes of Health (NIH) suggest that public health officials misrepresented medical research and used inaccurate information to further their policy objective that conceals severe COVID-19 and virus transmission.
Top epidemiologist Michael Osterholm, director of the Center for Infectious Disease Research and Policy at the University of Minnesota, and seven colleagues wrote to the CDC in November 2021, pointing out that the organization was promoting flawed data and excluding data that did not reinforce their narrative.
The letter warned the agency that presenting misleading information on reputable websites like the CDC and the COVID-19 Real-Time Learning Network, which was developed jointly by the CDC and the Infectious Diseases Society of America (IDSA), would "damage the credibility of science," endanger public trust by "misrepresenting the evidence," and give the public "false expectations." They would be safe from the COVID-19-causing SARS-CoV-2 virus if they used masks.
According to Mr. Osterhom's letter, "we believe the information and recommendations as provided may actually put an individual at increased risk" of contracting SARS-CoV-2 and suffering a serious or even life-threatening sickness.
Both the IDSA and the CDC were requested to reevaluate their remarks on the "efficacy of masks and face coverings for preventing transmission of SARS-CoV-2."The scientific information presented by the CDC and IDSA on their websites, according to Osterholm, does not support the assertions that masks reduce severe COVID-19 sickness and transmission.
"focus on the strengths of studies that support its conclusions while ignoring their shortcomings in study design," Mr. Osterholm said of the IDSA's "Masks and Face Coverings for the Public" webpage. Similarly, "studies that do not support its perspective are downplayed."
Founded in 2020, the COVID-19 Real-Time Learning Network's stated mission is to disseminate "accurate, timely information about COVID-19." The IDSA editorial board is comprised of leading specialists in infectious diseases and public health, and its stated mission is to synthesize therapeutic guidance, identify areas of developing scientific consensus and ongoing doubt, and address "misconceptions and disinformation."
A number of medical professional organizations, such as the American Academy of Family Physicians, the American Academy of Pediatrics, the American College of Obstetricians and Gynecologists, the American College of Physicians, the Society of Critical Care Medicine, the Society for Healthcare Epidemiology of America, and the Society for Healthcare Quality and Safety, work with the IDSA despite the IDSA only receiving partial funding from the CDC.
Dr. Rochelle Walensky, who was the director of the CDC during the COVID-19 pandemic, was one of the recipients of the letter sent to CDC officials, associate medical and associate digital editors of the COVID-19 Real-Time Learning Network, and IDSA board members.
Professionals Demand that the CDC and IDSA Fix "Serious Errors" on Their Website
Mr. Osterholm wrote a letter to the CDC in which he expressed his concern over the "serious errors" published on the IDSA website concerning the effectiveness of masks and strongly urged the IDSA to remove the suggestion that masking prevents severe COVID-19 from the IDSA website and a podcast in which such "irresponsible claims were made."
Mr. Osterholm also suggested that the IDSA rethink its claims about the effectiveness of masks and coverings in stopping the spread of SARS-CoV-2, since the IDSA's website incorrectly implies that evidence of mask efficacy has strengthened during the pandemic.
Although the website claims that data supporting their effectiveness has grown as the pandemic has progressed, Mr. Osterholm and his team disagree. The cited Cochrane Review from November 2020 states the opposite of what is stated on this website: "Compared with wearing no mask, wearing a mask may make little to no difference in how many people caught a flu-like illness (9 studies; 3,507 people) and probably makes no difference in how many people have flu confirmed by a laboratory test (6 studies; 3,005 people)."
Osterholm stated that while he and his colleagues are not "anti-mask," they do desire a more thorough scientific evaluation of the evidence revealing the potential role masks may play in limiting SARS-CoV-2 transmission. They offered to assist the IDSA in revising their assessment of the research. A new statement on the IDSA and CDC websites reads, "Masking is a critical public health tool for preventing the spread of COVID-19, and it is important to remember that any mask is better than no mask."
The Functional Government Initiative (FGI), whose mission is to "improve the American public's awareness about the officials, decisions, and priorities of their government," received the letter and other documents related to the matter under the Freedom of Information Act (FOIA).
"The tale of government-issued masking guidelines ought to worry the American people. Remember when Dr. Fauci declared masks weren't necessary? The only thing that separated you from COVID were the cotton masks. FGI noted in a statement (pdf) that even as evidence accumulated against cloth masks, "the premier scientific health organizations dug in their heels and refused to follow the science or listen to their trusted outside advisors."
"Something was deeply dysfunctional in these agencies," FGI said. "That Dr. Osterholm and his colleagues felt compelled to raise concerns about cherry-picked data and the danger it presented to the credibility of public health officials and the health of the public says that something was deeply dysfunctional in these agencies."
The Face Mask: A Powerful Symbol of COVID Oppression. The Mask is Not About Health. HNewsWire: The Biden administration is reportedly planning to appeal the ruling that lifted the COVID mask mandate on travel, just hours after most major airlines and airports (and ground transportation) dropped their mask rules, in a stunning move that will soon be filed under the "completely lost touch with America" folder. Earlier in the day, White House spokesman Jen Psaki cautioned, and Biden's health secretary, Xavier Becerra, told reporters in Nevada, "we are right now in the process of choosing, and we likely will appeal that verdict, but stay tuned." Before the judgment was finalized, Jonathan Turley provided some insight into the possibility of an appeal if the CDC believes it is necessary: The Administration will have a difficult time making this cat walk backwards.…
HNewsWire: By Adam Andrzejewski, author of OpenTheBooks substack, Newly released NIH documents show conclusively that statements made during congressional hearings to U.S. Sen. Rand Paul (R-KY) and Rep. John Moolenaar (R-MI) by NIH leaders Anthony Fauci and Lawrence Tabak were misleading, if not outright false, regarding third-party royalties paid before, during, and after the pandemic. Anthony Fauci and Lawrence Tabak, acting director of the National Institutes of Health, answer questions during the May 2022 U.S. House Appropriations hearing. Tabak, acting director of the National Institutes of Health, and Fauci, then-director of the National Institutes of Allergies and Infectious Diseases, both claimed before Congress that they could not release the names of the companies paying NIH third party royalties. Last week, however, our OpenTheBooks lawsuit based on our Freedom of Information Act request caused NIH to release new documents. The newly…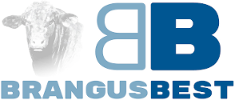 Beef in Bulk: Half, Quarter, or Eighth Cow Shipped to Your Door Anywhere within Texas Only
We do not mRNA vaccinate our cattle, nor will we ever!
Grass Fed, Grass Finished Beef!
Here is a discount code for HNewsWire readers to get 20 percent off first order:
HNEWS20
From Our Ranch to Your Table
Revelation: A Blueprint for the Great Tribulation
Will Putin Fulfill Biblical Prophecy and Attack Israel?
A Thrilling Ride
Every once in awhile, a book comes across your path that is impossible to put down. A Long Journey Home is not a casual book that you read in a week or earmark to complete at a later date. Once you begin, cancel your schedule, put your phone on silent, find a quiet place where you cannot be disturbed, and complete the journey. Click Here to Purchase on Amazon.com!