Advisory: Be careful of what you read on social media. The algorithms used by these platforms have no regard for Biblical truth. They target your emotions to keep you engaged on their site so their advertisers can drop more ads. These platforms exist to enrich their stockholders. Consider God's promise to Believers in James 1:5, "If any of you lacks wisdom, you should ask God, who gives generously to all without finding fault, and it will be given to you."
Entities" from Buying Plane Tickets, Coming to the West Soon, Tribulations…
HNewsWire: "Big Tech (Google) has already implemented their own "social credit score" system where they punish people for their political views by de-platforming them, censoring their websites and closing their PayPal/bank accounts
Jesus declared, "And you will hear of wars and rumors of wars. See that you are not alarmed, for this must take place, but the end is not yet. For nation will rise against nation, and kingdom against kingdom, and there will be famines and earthquakes in various places. All these are but the beginning of the birth pains" (Matthew 24:6-8).
The Communist Chinese government is bragging about its social credit system preventing 2.5 million "discredited entities" from purchasing plane tickets and 90,000 people from buying high-speed train tickets in the month of July alone.
"China restricted 2.56 million discredited entities from purchasing plane tickets, and 90,000 entities from buying high-speed rail tickets in July," tweeted the Global Times, a Chinese government mouthpiece.
China restricted 2.56 million discredited entities from purchasing plane tickets, and 90,000 entities from buying high-speed rail tickets in July: NDRC #socialcredit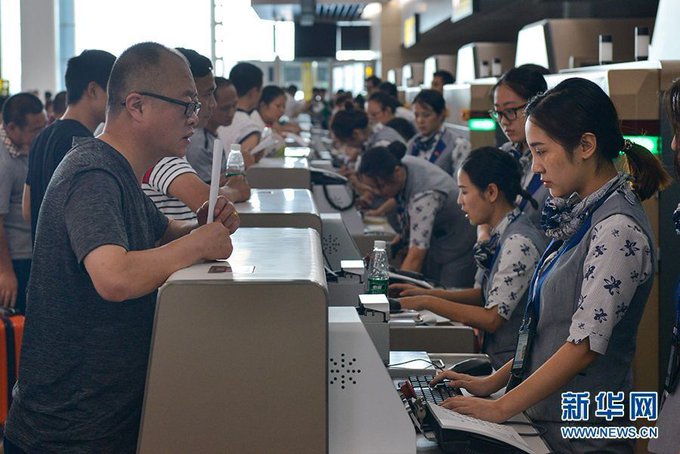 8711:00 PM – Aug 15, 2019Twitter Ads info and privacy80 people are talking about this
As I document in the video below, Chinese citizens are punished by having their social credit score lowered for engaging in a number of different behaviors, including;
– Bad driving.
– Smoking on trains.
– Buying too many video games.
– Buying too much junk food.
– Buying too much alcohol.
– Calling a friend who has a low credit score.
– Having a friend online who has a low credit score.
– Posting "fake news" online.
– Criticizing the government.
– Visiting unauthorized websites.
– Walking your dog without a leash.
– Letting your dog bark too much.
As of November 2018, 6.7 million Chinese people had already been banned from buying air and train tickets. That number now appears to be surging.
While many on the left and in the media decry China's Orwellian social credit score system, they simultaneously advocate for a similar thing in the west, where people are de-platformed and have their right to engage in commerce revoked because of their political views. Source
"Big Tech has already implemented their own "social credit score" system where they punish people for their political views by de-platforming them, censoring their websites and closing their PayPal/bank accounts," writes Chris Menahan.
"On the other hand, media outlets which push propaganda in accordance with the desires of our ruling oligarchs are rewarded by having their content algorithmically artificially boosted and handed millions of dollars."
Imagine going to buy groceries with your credit card, but then having your payment declined because someone in an office in San Francisco thinks you posted something "hateful" on the Internet.
Here's a dystopian vision of the future: A real announcement I recorded on the Beijing-Shanghai bullet train. (I've subtitled it so you can watch in silence.)30.7K2:34 AM – Oct 29, 2018Twitter Ads info and privacy19.8K people are talking about this
That's our collective future.
Biblical truth, which happens to be foreign to a lot of people, the epidemic, the sin virus has mutated out of control, look around. SRH.. HNewsWire:
Two passages in the Bible say that "in the last days, scoffers will come." Second Peter 3:3 and Jude 1:18 both explain what that means. A "scoffer" in this context is one who mocks Christ, ridicules the things of God, and opposes the gospel. Both Peter and Jude were writing warnings against false teachers who were intent on leading others astray. The word scoffer refers to one who denies the truths of Scripture and entices others to go along with his error.
Scoffers have been present since the Garden of Eden. Satan's first temptation of man was in the form of scoffing at God's command: "Did God really say—?" (Genesis 3:1). Scoffers dominated Noah's day (Genesis 6:5–8; Hebrews 11:7), leaving God with little choice but to destroy them all and start over with Noah, the only righteous man on earth. Scoffers refuse to believe the word of the Lord and set themselves up as their own gods (2 Chronicles 36:16). The psalmist warns against the digression that leads from casual association with wicked people to sitting "in the seat of scoffers" (Psalm 1:1, ESV), embracing their worldview—and sharing their fate.
Although scoffers have always been a part of this fallen world, Scripture seems to indicate that, as the Day of the Lord draws nearer, the scoffing will increase. Peter describes these scoffers as "following their own evil desires" (2 Peter 3:3) and questioning the second coming of the Lord Jesus (verse 4). Thousands of years have passed since Jesus ascended into heaven, promising to return for His faithful ones (John 14:1–4; Revelation 22:12). Scoffers point out the lapse of time and mock those who still wait and yearn for His appearing (2 Timothy 4:8; 2 Thessalonians 1:7).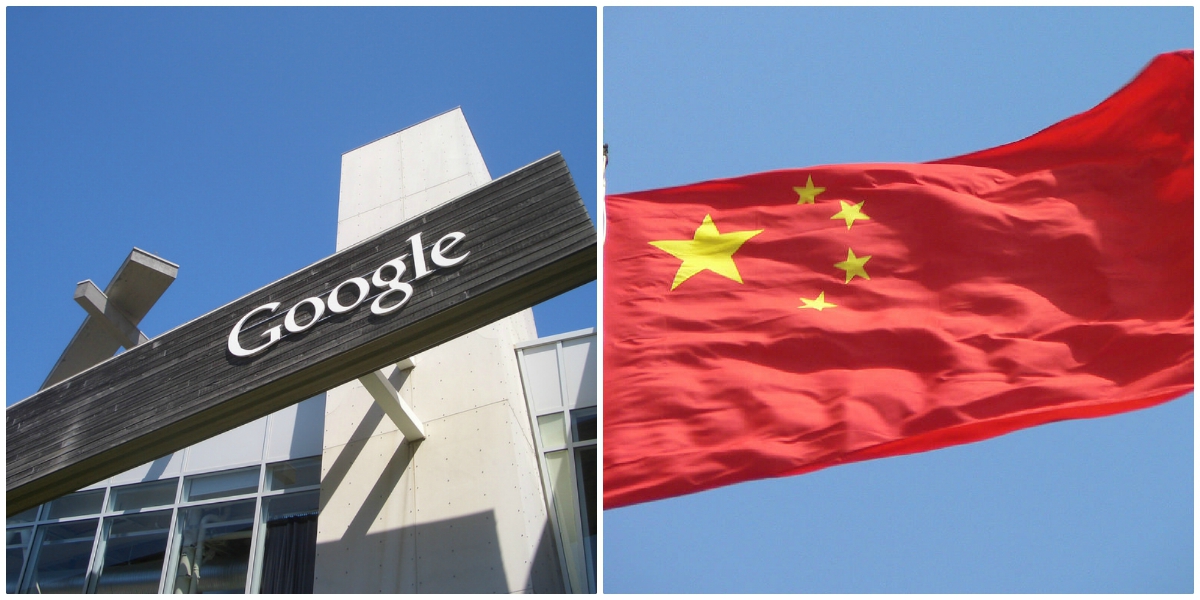 Because most Americans tend to shun international news and would rather immerse themselves in sports channels and entertainment websites, they aren't aware of China's grand plan to use technology to exert complete control over its vast population indefinitely.
In 2014, the Communist government implemented what it calls a "social credit system," which is designed to 'score' citizens' behavior. According to the government, the objective beyond the nationwide system, which is driven in large part by technology and surveillance, is to "allow the trustworthy to roam everywhere under heaven while making it hard for the discredited to take a single step."
And who are "the discredited?" Anyone who doesn't conform to China's authoritarian rule — and rules.
While the social credit system remains a work in progress, it's expected that by next year it will have evolved into a "single, nationwide point system for all Chinese citizens, akin to a financial credit score," Fast Company reports.
The scores will be used to take punitive — or worse — actions against citizens who don't pay their debts, who belong to or take part in religious observances like Tibetan Buddhism, who smoke or play loud music while on trains, who fail to sweep the sidewalks in front of businesses or homes, or any number of other behaviors the government has deemed counterproductive to society.
The website notes that punishments can range from minor to severe, such as banning travel outside of China, bans from public transportation use, checking into a hotel, or having children accepted to private schools. "It can also result in slower Internet connections and social stigmatization in the form of registration on a public blacklist," Fast Company continues. (Related: Google bent to communist China's demands by blacklisting a dissident, company engineer reveals.)
Get more news like this without being censored: Get the Natural News app for your mobile devices. Enjoy uncensored news, lab test results, videos, podcasts and more. Bypass all the unfair censorship by Google, Facebook, YouTube, and Twitter. Get your daily news and videos directly from the source! Download here.
American social media platforms are already punishing users for their political views
Now for the really bad news: That system is already under development in the United States and, in fact, in many ways, it's already being implemented.
As Breitbart News' tech editor Allum Bokhari noted in June:
We have a corporate version of this already evolving. So if you don't do the things that Facebook approves of, they're going to cut you off from their platform, which is now essential for maintaining a social network, building a business, running for office. We rely on Facebook and other social media platforms for so many things. Uber and Lyft will also ban you now — they've started to ban people for political viewpoints, so you think China is the only one that's going to cut you off from transportation for having the wrong opinions — well, Western corporations are now doing that, too.
Now you understand why there are a rising number of people who believe that tech giants like Facebook, Google, Amazon, and others should be broken up: They have gotten so powerful they are becoming entities unto themselves, reserving the power to remake our constitutional republic into an authoritarian nightmare our founders could never have fathomed (let alone tolerated).
Bokhari noted that in China's case, the government will likely use its social credit system to punish the hundreds of thousands of people who are taking part in protests in Hong Kong — which are turning violent and which Beijing is determined to quell one way or another.
"There were queues at train stations by concerned members of those [Hong Kong] protests who were worried that they've been banned from transport for protesting against the government," Bokhari said. "We're not at that level yet, but Uber, as I said, has started banning people for their political viewpoints."
And once those bans get to the level of what Facebook, Google, YouTube, and Twitter are doing to conservatives, "they will start banning people for attending the 'wrong' political rallies," he added. "It's not hard to see that happening.
Sources include: NewsTarget Breitbart.com FastCompany.com TheNationalSentinel.comFacebookTwittergoogle_plusShare
The people spreading concrete information on the dangers of globalism are accomplishing far more than those sitting around buying bitcoin or passing around Q-cult nonsense.
Australia Introduces AI Cameras To Bust Distracted Drivers
An Australian state has introduced special high-tech cameras to catch people using their smartphones while driving, according to The Straits Times.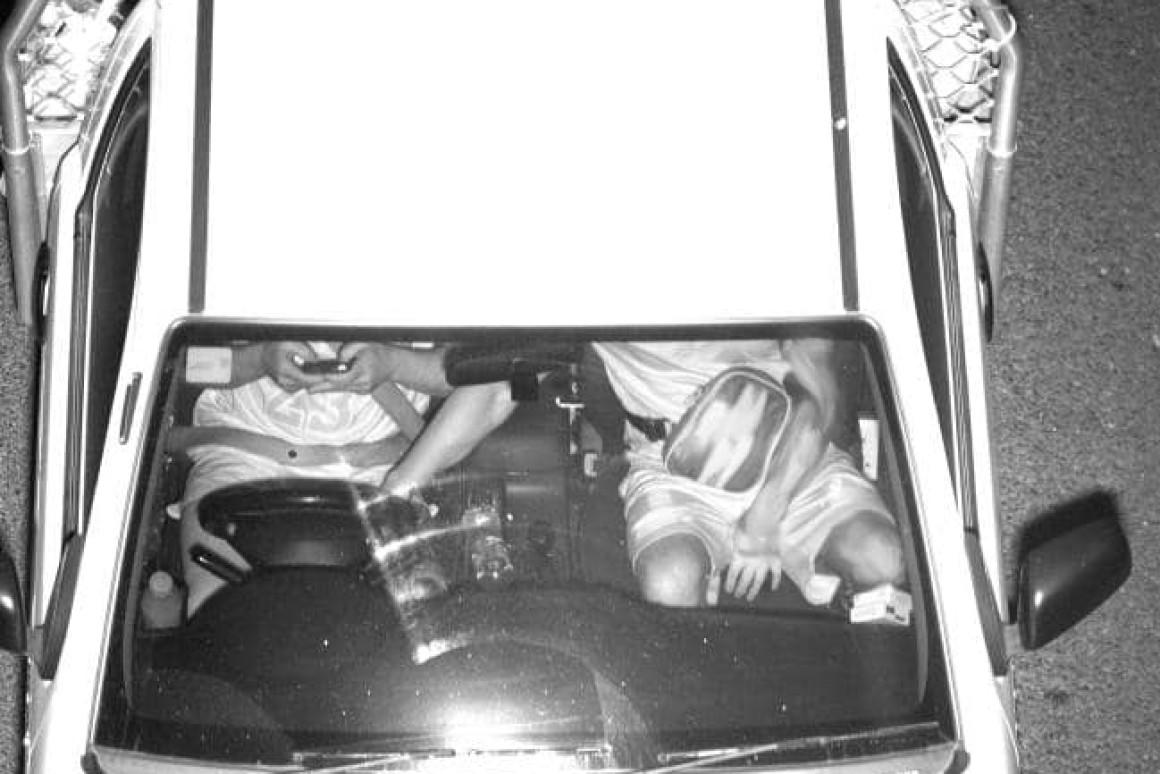 New South Wales (NWS) Roads Minister Andrew Constance announced on Monday that they would introduce 45 Mobile Phone Detection Cameras by December. Each unit contains two cameras; one which photographs what drivers are doing inside their car, while another captures the vehicle's registration plate.
The units use artificial intelligence (AI) to exclude drivers who are not touching their phones. Photos that show suspected illegal behaviour are referred for verification by human eyes before an infringement notice is sent to the vehicle's registered owner along with a A$344 (S$320) fine. Some cameras will be permanently fixed along roadsides and others will be moved around the state. –Straits Times
"There is no doubt drink-driving, as far as I'm concerned, is on a par with mobile phone use, and that's why we want everyone to be aware that you're going to get busted doing this anytime, anywhere," Constance told the Australian Broadcasting Corp.
A six-month trial of two AI cameras checked 8.5 million vehicles – detecting 100,000 drivers holding their phones. Under NSW law, drivers are allowed to use hands-free cradles and Bluetooth, however touching a phone while driving except to give it to a passenger is illegal. The law applies to those sitting at red lights and stuck in traffic jams. According to Constance – NSW authorities will relax the law to allow caught drivers to pay their fines at restaurant drive-throughs.
NSW wants to expand the program to 135 million checks per year by 2023, according to the report.
National Roads and Motorists' Association spokesman Peter Khoury, a leading advocate for road users, accused the government of using stealth to crack down on illegal phone use. While the association supported tougher action against drivers distracted by phones, it wanted signs warning motorists that phone detection cameras were operating in an area, as happens with speed cameras in the state.

Government modelling found that the phone detection cameras could prevent 100 fatal and serious injuries over five years. –Straits Times
So far this year, over 16,500 drivers have been fined for illegally using their phones. Source
StevieRay Hansen
Editor, HNewsWire.com
Birth Pangs
Jesus chastised religious leaders in the first century for not knowing the time of His arrival. Will we make the same mistake today? Christ stated how His second coming would be preceded by global events signifying the end of our age. We may not know the day or the hour, but we can know the season!
"And it shall come to pass afterward, that I will pour out my spirit upon all flesh; and your sons and your daughters shall prophesy, your old men shall dream dreams, your young men shall see visions." (Joel 2:28.)
Education is useless without the bible (Daniel Webster)
"Courage is as "fear that has said its prayers."
John Wesley who said that what we tolerate in our generation, will be embraced by the next. Wesley is 100% correct! We are living in sick times.
Usually, the Lord doth no great thing for or against his people, without giving warning of it before it comes.
They perverted justice among themselves (v. 7): "You turn judgment to wormwood, that is, you make your administrations of justice bitter and nauseous, and highly displeasing both to God and man.'' That fruit has become a weed, a weed in the garden; as nothing is more venerable, nothing more valuable, than justice duly administered, so nothing is more hurtful, nothing more abominable, than designedly doing wrong under color and pretense of doing right. Corruptio optimi est pessima —The best, when corrupted, becomes the worst.
It is impossible to find anyone in the Bible who was a power for God who did not have enemies and was not hated.
2 Corinthians 4:8-11 New King James Version (NKJV)
8 We are hard-pressed on every side, yet not crushed; we are perplexed, but not in despair; 9 persecuted, but not forsaken; struck down, but not destroyed— 10 always carrying about in the body the dying of the Lord Jesus, that the life of Jesus also may be manifested in our body. 11 For we who live are always delivered to death for Jesus' sake, that the life of Jesus also may be manifested in our mortal flesh.
In his apocalyptic vision in the Book of Revelation, the Apostle John sees the "beast," also called the Antichrist, rising out of the sea having…
Read More
We make every effort to acknowledge sources used in our news articles. In a few cases, the sources were lost due to a technological glitch. If you believe we have not given sufficient credit for your source material, please contact us, and we will be more than happy to link to your article.