Doctors: COVID-19 Kill Shot Vaccine Injured Testify in Washington D.C. To Evils Against Humanity — CDC, FDA, NIH, Fauci — Satan Soldiers Are All No Show
U.S. Senator Ron Johnson has consistently been the only member of the federal government who has dared to expose the crimes being committed by Big Pharma through the government COVID response.
In 2020 Senator Johnson held meetings in Washington D.C. exposing the criminal activities of Big Pharma and federal health agencies in suppressing early treatment options for COVID-19 that thousands of doctors were using with a near 100% success rate.
Here in 2021 Senator Johnson has held meetings with testimony showing how dangerous the COVID-19 vaccines have been, giving a voice to those who have suffered injuries or lost loved ones who died after the shots.
Senator Johnson held another meeting in Washington D.C. today, one that has been planned for many weeks, regarding COVID-19 mandatory vaccines.
Some of the top scientists and doctors in the world attended, as well as several people suffering COVID-19 vaccine injuries.
He also invited:
CDC Director Dr. Rochelle Walensky
Secretary of Defense Lloyd Austin
Secretary of Labor Marty Walsh
Secretary of Transportation Pete Buttigieg
FDA Acting Commissioner Janet Woodcock
HHS Secretary Xavier Becerra
NIAID Director Dr. Anthony Fauci,
NIH Director Dr. Francis Collins
Johnson & Johnson CEO Alex Gorsky
Moderna CEO Stéphane Bancel
Pfizer CEO Albert Bourla
BioNTech CEO U?ur ?ahin
But none of these invitees showed up. They are, of course, Big Pharma controlled mouthpieces who only appear in public with the pharma-owned corporate media where they know ahead of time what the questions will be, and the script for how to answer them.
The corporate media also did not show up to cover this truly historic event in Washington D.C. The Roundtable discussion was recorded and is over 3.5 hours long, and you can watch the entire event at Senator Ron Johnson's Rumble channel.
We have separated out several of the testimonies from this event into shorter segments that can be viewed on our Rumble and Bitchute channels.
Senator Johnson started off the session by stating that those who dare to tell the truth about the COVID-19 shots in public pay a high price for doing so.
Senator Ron Johnson: There is no need for COVID-19 vaccine mandates. If the vaccine worked and stopped transmission, those vaccinated would have no fear of the unvaccinated. If the COVID-19 vaccine does not stop transmission, then mandating them is pointless.
Brianne Dressen was an Astra Zeneca clinical trial participant from Utah, and is co-founder of react19.org, a patient advocacy organization dedicated to increasing awareness of adverse events
Brianne Dressen:
"I feel like I am being electrocuted 24/7."
She thought she was alone and an isolated case, but then found out there were "thousands of us" being denied medical care and recognition as vaccine injured.
They decided to take action when they saw that children were being targeted with these deadly shots. They contacted every single political entity possible to talk about injuries and deaths from these shots.
"If you have an elected representative, they've heard from us."
The media would not cover their stories, because they were told not to make the vaccines look bad.
Dr. Linda Wastila is a professor and Parke-Davis Chair in Geriatric Pharmacotherapy in the Department of Pharmaceutical Health Services Research and director of research for the Peter Lamy Center for Drug Therapy and Aging.
For more than two decades, she has conducted research focusing on prescription drug policy, quality, and outcomes.
She received her Bachelor of Science in Pharmacy from the University of North Carolina at Chapel Hill, where she also completed a Master of Science in Public Health.
In 1993, she received her doctorate in health policy from Brandies University, where she served as a Pew Health Policy Fellow. From 1994–2001, she served as senior scientist at the Schneider Institute for Health Policy, and was a lecturer at the Harvard Medical School. (Source.)
In June Dr. Wastila and several of her colleagues submitted a petition to the FDA regarding the experimental COVID shots. They called themselves "CALM" – the "coalition advocating for adequately licensed medicines."
They were against the FDA approving any of the EUA COVID-19 "vaccines" until certain safety questions were answered, especially in regards to children and pregnant women.
The FDA denied their petition.
So not only are these questions on safety not answered, the shots are now being mandated, with no data at all on long-term effects. "How could we possibly supply informed consent without this information?"
We are citizens who have done our civic duty, but when we suffer serious adverse effects, we're left high and dry by the FDA, the CDC, the NIH and medical professionals.

We are scientists alarmed by the toxic environment in academia and scientific publishing.

We are military leaders concerned about vaccine safety in the armed services.

We are clinicians who want to treat patients harmed by the vaccines but whose practices are limited by our employers and professional boards.

And we are lawyers and patient advocates seeking help for our injured clients and their families.

We are the people you haven't heard from.

And we have nothing, absolutely nothing to personally gain from being here. Indeed, we have everything to lose, including our jobs, our titles, our livelihoods.

But we don't intend to go away until we see some real change.
Cody Flint is a commercial pilot from Cleveland, MS who accumulated 10,000 hours of flight time and was diagnosed with left and right perilymphatic fistula, Eustachian tube dysfunction, and elevated intracranial pressure following Pfizer COVID-19 vaccination.
He experienced side effects while flying, and "by the Grace of God" was able to get the plane back down on the ground before blacking out, something to this day he does not even remember doing.
He experienced swelling of the brain following the Pfizer shot. He went through multiple surgeries and lost nearly a year of his life with his family.
I don't know if I will ever be able to fly a plane again.
His career is destroyed, and he had to use up all of his savings just to pay medical bills. He feels the government has abandoned him as they refuse to help, after assuring everyone the shots were "safe and effective."
Lieutenant Colonel Theresa Long is a Brigade Surgeon for the 1st Aviation Brigade, Ft. Rucker, Alabama, US Army.
She is a board certified aerospace medicine specialist with a Masters in Public Health.
Senator Johnson has invited me here to make a statement to him regarding my opinion about the life-threatening side effects about the COVID-19 vaccine.

My opinion is formed from my medical education, training, and my first hand experience treating soldiers injured by the vaccine.

This statement is made as a protective communication under the Military Whistleblower Protection Act, Title 10, USC 10-34.

I believe the COVID vaccine is a greater threat to soliders' health and military readiness than the virus itself.

Over 200,000 service members have rejected the vaccine, yet the military is pressing forward without regard to the damage to the morale and readiness to process these soldiers out.

We have never lost 200,000 soldiers on the battlefield in a few months. Taking soldiers out of uniform has the same impact on readiness as losing them on the battlefield.

We only lost 12 active duty soldiers to COVID, yet we're going to risk the health of the entire fighting force on a vaccine we only had two months of safety data on?
Ernest Ramirez is a father from Austin, TX whose only son collapsed playing basketball and passed away from myocarditis following Pfizer vaccination.
"My government lied to me."
Kyle Warner is a 29-year-old professional mountain bike racer and a two-time national champion from Boise, ID who was diagnosed with pericarditis following vaccination. His career is now over.
The drug companies need to be compensating us if they are going to be testing on us.
Doug Cameron is a farm operations manager from Idaho, who is permanently paralyzed following COVID-19 vaccination.
I told my wife I felt like I drank poison. My whole body felt different. I went to bed at 10:00 at night. I woke up at 2:00 in the morning paralyzed from the diaphragm down.

My life as I knew it was gone.
Suzanna Newell is a triathlete from Saint Paul, MN diagnosed with an autoimmune disease and reliant on a walker or cane to walk following COVID-19 vaccination.
I was previously a long distance biker and triathlete. I was valedictorian in my high school, and now I struggle to retrieve words.

It's like I aged 40 years overnight.
Kellai Ann Rodriguez is a young mother from Tacoma, WA reliant on a walker and suffering seizures following COVID-19 vaccination.
I lost my ability to speak naturally. I have become unable to walk without a walker. I never know when or if the tremors will come or go.

I can no longer cook, clean, or even pick up and hold my baby for too long before my body begins to shake uncontrollably or thrown into excruciating amounts of pain.
Doctors in the ER have allegedly told her that her injuries are all in her head, and even tried to get her committed to a mental health ward by calling social services on her.
You can watch the entire presentation here.
Comment on this article at HealthImpactNews.com.
See Also: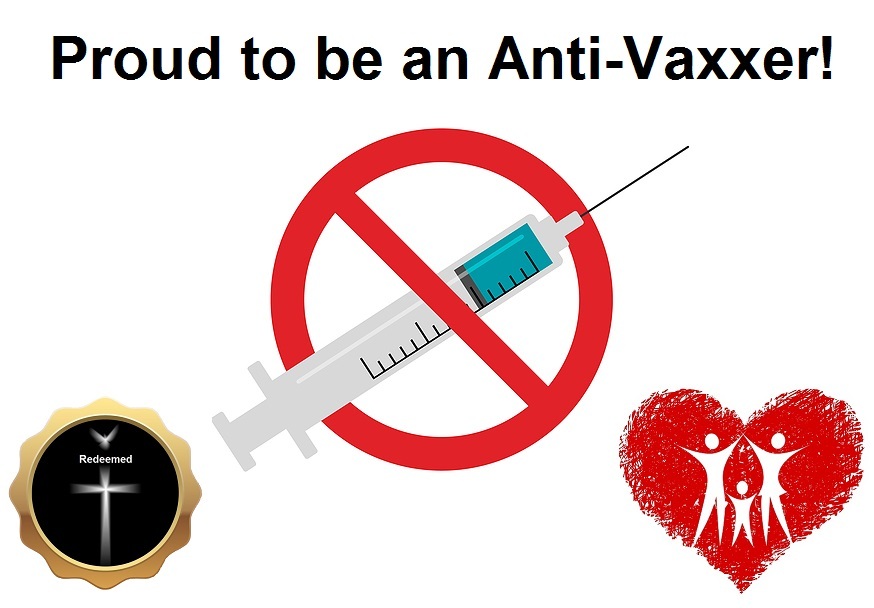 COVID-19 "Vaccine" Casualties List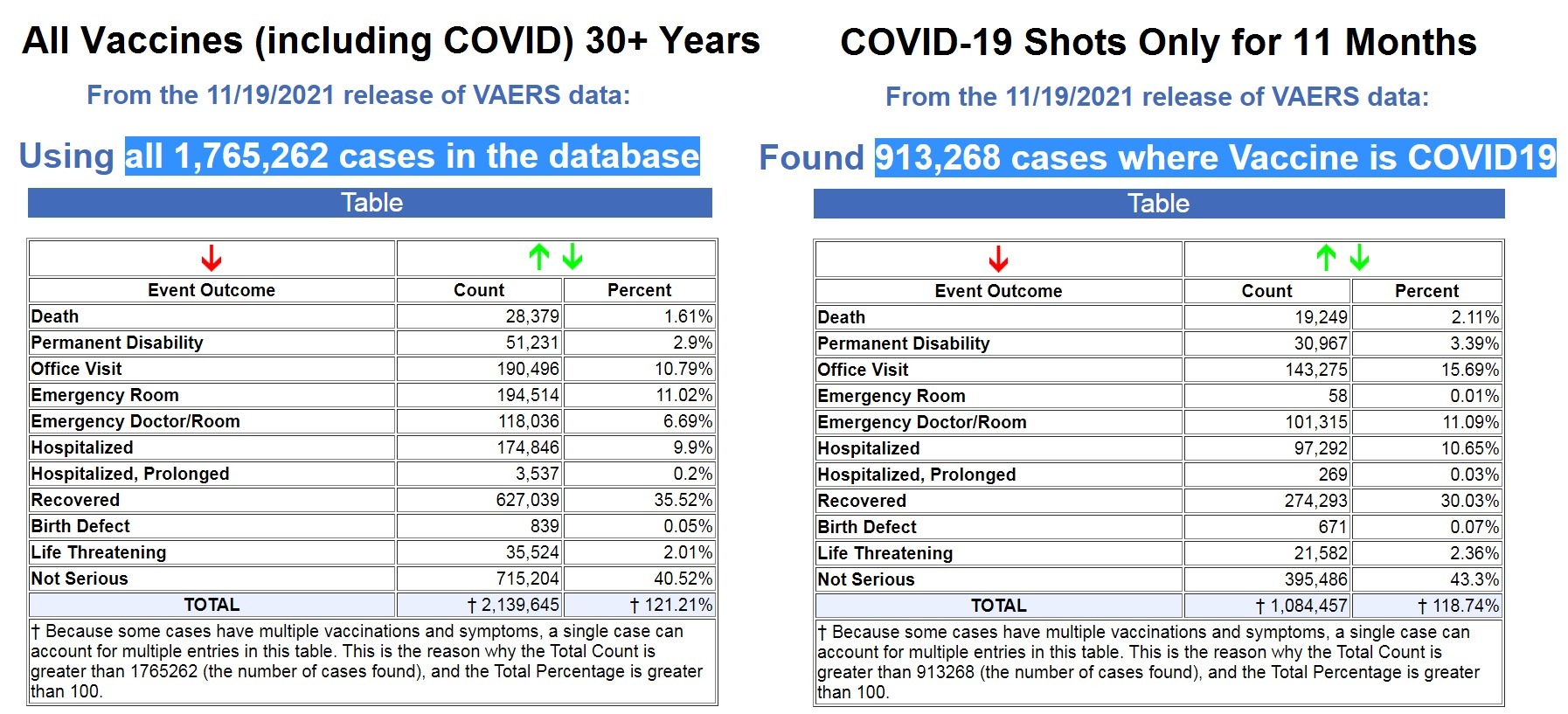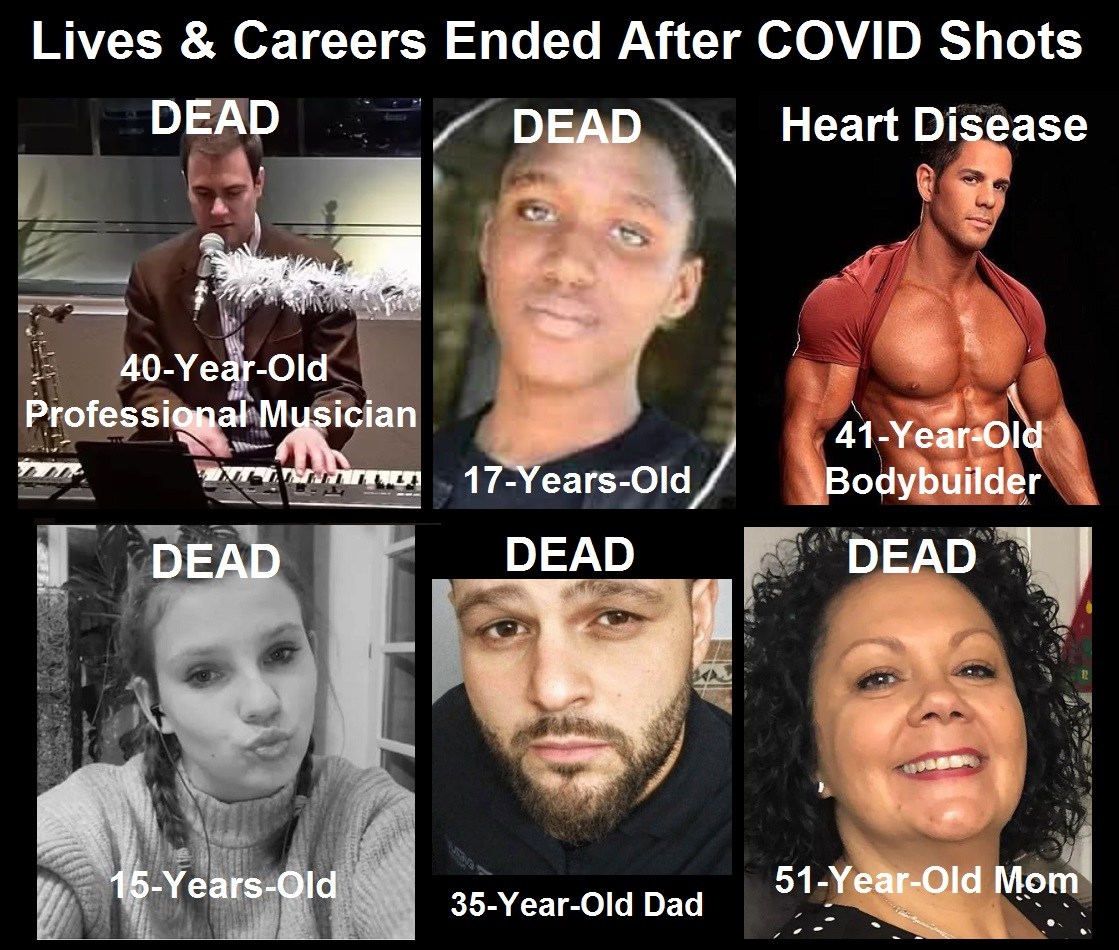 COVID as a Vaccine, Both Medically and Legally. It's Not a Vaccine: the mRNA COVID Kill Shot Technology Is Now Being Militarily Deployed in Many Nations Worldwide Is Not a Vaccine… It's NOT a vaccine. The mRNA COVID Kill Shot technology now being militarily deployed in many nations around the world, is NOT a vaccine.…
"Let's start with a thought experiment: If an engineering design flaw exists and no one measures it, can it really injure people or kill them?" a Twitter user named Ehden writes.1 He goes on to discuss an overlooked aspect of the COVID mRNA shots, something called "codon optimization," which virtually guarantees unexpected results.
Ehden explains:2
"Trying to tell your body to generate proteins is hard for many reasons. One of them is the fact that when you try to run the protein information via ribosomes which process that code and generate the protein, it can be very slow or can get stuck during the process.
Luckily, scientists found a way to overcome this problem, by doing code substitution: instead of using the original genetic code to generate the protein, they changed the letters in the code so the code would be optimized. This is known as Codon Optimization."
COVID Shots Use Codon Optimization
A codon consists of three nucleotides, and nucleotides are the building blocks of DNA. An August 2021 article in Nature Reviews Drug Discovery, addressed the use of codon optimization as follows:3
"The open reading frame of the mRNA vaccine is the most crucial component because it contains the coding sequence that is translated into protein.
Although the open reading frame is not as malleable as the non-coding regions, it can be optimized to increase translation without altering the protein sequence by replacing rarely used codons with more frequently occurring codons that encode the same amino acid residue.
For instance, the biopharmaceutical company CureVac AG discovered that human mRNA codons rarely have A or U at the third position and patented a strategy that replaces A or U at the third position in the open reading frame with G or C. CureVac used this optimization strategy for its SARS-CoV-2 candidate CVnCoV …

Although replacement of rare codons is an attractive optimization strategy, it must be used judiciously. This is because, in the case of some proteins, the slower translation rate of rare codons is necessary for proper protein folding.

To maximize translation, the mRNA sequence typically incorporates modified nucleosides, such as pseudouridine, N1-methylpseudouridine or other nucleoside analogues. Because all native mRNAs include modified nucleosides, the immune system has evolved to recognize unmodified single-stranded RNA, which is a hallmark of viral infection.

Specifically, unmodified mRNA is recognized by pattern recognition receptors, such as Toll-like receptor 3 (TLR3), TLR7 and TLR8, and the retinoic acid-inducible gene I (RIGI) receptor. TLR7 and TLR8 receptors bind to guanosine- or uridine-rich regions in mRNA and trigger the production of type I interferons, such as IFNα, that can block mRNA translation.

The use of modified nucleosides, particularly modified uridine, prevents recognition by pattern recognition receptors, enabling sufficient levels of translation to produce prophylactic amounts of protein.

Both the Moderna and Pfizer–BioNTech SARS-CoV-2 vaccines … contain nucleoside-modified mRNAs. Another strategy to avoid detection by pattern recognition receptors, pioneered by CureVac, uses sequence engineering and codon optimization to deplete uridines by boosting the GC content of the vaccine mRNA."
Much of this information was previously reviewed in my interview with Stephanie Seneff, Ph.D., and Judy Mikovits, Ph.D. You can't see the article but the video is embedded above. This study was published well after our interview and merely confirms what Seneff and Mikovits have unraveled in their research.
According to Ehden, 60.9 percent of the codons in COVID shots have been optimized, equivalent to 22.5 percent of the nucleotides, but he doesn't specify which shot he's talking about, or exactly where the data came from.
That all mRNA COVID shots are using codon optimization to one degree or another is clear, however. A July 2021 article4 in the journal Vaccines specifically evaluates and comments on the Pfizer/BioNTech and Moderna mRNA shots, noting:
The design of Pfizer/BioNTech and Moderna mRNA vaccines involves many different types of optimizations … The mRNA components of the vaccine need to have a 5′-UTR to load ribosomes efficiently onto the mRNA for translation initiation, optimized codon usage for efficient translation elongation, and optimal stop codon for efficient translation termination.
Both 5′-UTR and the downstream 3′-UTR should be optimized for mRNA stability. The replacement of uridine by N1-methylpseudourinine (Ψ) complicates some of these optimization processes because Ψ is more versatile in wobbling than U. Different optimizations can conflict with each other, and compromises would need to be made.
I highlight the similarities and differences between Pfizer/BioNTech and Moderna mRNA vaccines and discuss the advantage and disadvantage of each to facilitate future vaccine improvement. In particular, I point out a few optimizations in the design of the two mRNA vaccines that have not been performed properly."
What Can Go Wrong?
One key take-home from the Nature Reviews Drug Discovery article5 cited above is that replacing rare codons "must be used judiciously," as rarer codons can have slower translation rates and a slowed-down rate is actually necessary to prevent protein misfolding.The spike protein is the toxic part of the virus responsible for the most unique effects of the virus, such as the blood clotting disorders, neurological problems and heart damage. To expect the COVID shot to not produce these kinds of effects would be rather naïve.
A (adenine) and U (uracil) in the third position are rare, and the COVID shots replace these A's and U's with G's (guanine) or C's (cytosine). According to Seneff, this switch results in a 1,000-fold greater amount of spike protein compared to being infected with the actual virus.
What could go wrong? Well, just about anything. Again, the shot induces spike protein at levels unheard of in nature (even if SARS-CoV-2 is a "souped up" manmade concoction), and the spike protein is the toxic part of the virus responsible for the most unique effects of the virus, such as the blood clotting disorders, neurological problems and heart damage.
So, to expect the COVID shot to not produce these kinds of effects would be rather naïve. The codon switches might also result in protein misfolding, which is equally bad news. As explained by Seneff in our previous interview:
The spike proteins that these mRNA vaccines are producing … aren't able to go into the membrane, which I think is going to encourage it to become a problematic prion protein. Then, when you have inflammation, it upregulates alpha-synuclein [a neuronal protein that regulates synaptic traffic and neurotransmitter release].
So, you're going to get alpha-synuclein drawn into misfolded spike proteins, turning into a mess inside the dendritic cells in the germinal centers in the spleen. And they're going to package up all this crud into exosomes and release them. They're then going to travel along the vagus nerve to the brainstem and cause things like Parkinson's disease.
So, I think this is a complete setup for Parkinson's disease … It's going to push forward the date at which someone who has a propensity towards Parkinson's is going to get it.

And it's probably going to cause people to get Parkinson's who never would have gotten it in the first place — especially if they keep getting the vaccine every year. Every year you do a booster, you bring the date that you're going to get Parkinson's ever closer."
Immune Dysfunction And Viral Flare-Ups
Other significant threats include immune dysfunction and the flare-up of latent viral infections, which is something Mikovits has been warning about. In our previous interview, she noted:
"We use poly(I:C) [a toll-like receptor 3 agonist] to signal the cell to turn on the type I interferon pathway, and because [the spike protein your body produces in response to the COVID shot] is an unnatural synthetic envelope, you're not seeing poly(I:C), and you're not [activating] the Type I interferon pathway.
You've bypassed the plasmacytoid dendritic cell, which combined with IL-10, by talking to the regulatory B cells, decides what subclasses of antibodies to put out. So, you've bypassed the communication between the innate and adaptive immune response. You now miss the signaling of the endocannabinoid receptors …

A large part of Dr. [Francis] Ruscetti's and my work over the last 30 years has been to show you don't need an infectious transmissible virus — just pieces and parts of these viruses are worse, because they also turn on danger signals. They act like danger signals and pathogen-associated molecular patterns.

So, it synergistically leaves that inflammatory cytokine signature on that spins your innate immune response out of control. It just cannot keep up with the myelopoiesis [the production of cells in your bone marrow]. Hence you see a skew-away from the mesenchymal stem cell towards TGF-beta regulated hematopoietic stem cells.

This means you could see bleeding disorders on both ends. You can't make enough firetrucks to send to the fire. Your innate immune response can't get there, and then you've just got a total train wreck of your immune system."
We're now seeing reports of herpes and shingles infection following COVID-19 injection, and this is precisely what you can expect if your Type I interferon pathway is disabled. That's not the end of your potential troubles, however, as these coinfections could accelerate other diseases as well.
For example, herpes viruses have been implicated as a trigger of both AIDS6 and myalgic encephalomyelitis7 (chronic fatigue syndrome or ME-CFS). According to Mikovits, these diseases don't appear until viruses from different families partner up and retroviruses take out the Type 1 interferon pathway. Long term, the COVID mass injection campaign may be laying the foundation for a rapidly approaching avalanche of a wide range of debilitating chronic illnesses.
Are COVID Shots Appropriately Optimized?
As noted in the Vaccines article cited earlier, the codon optimization in the Pfizer and Moderna shots could be problematic:8
"As mammalian host cells attack unmodified exogeneous RNA, all U nucleotides were replaced by N1-methylpseudouridine (Ψ). However, Ψ wobbles more in base-pairing than U and can pair not only with A and G, but also, to a lesser extent, with C and U.
This is likely to increase misreading of a codon by a near-cognate tRNA. When nucleotide U in stop codons was replaced by Ψ, the rate of misreading of a stop codon by a near-cognate tRNAs increased.
Such readthrough events would not only decrease the number of immunogenic proteins, but also produce a longer protein of unknown fate with potentially deleterious effects …

The designers of both vaccines considered CGG as the optimal codon in the CGN codon family and recoded almost all CGN codons to CGG … [M]ultiple lines of evidence suggest that CGC is a better codon than CGG. The designers of the mRNA vaccines (especially mRNA-1273) chose a wrong codon as the optimal codon."
The paper also points out the importance of vaccine mRNA to be translated accurately and not merely effectively, because if the wrong amino acids are incorporated, it can confuse your immune system and prevent it from identifying the correct targets.
Accuracy is also important in translation termination, and here it comes down to selecting the correct stop codons. Stop codons (UAA, UAG or UGA), when present at the end of an mRNA coding sequence signals the termination of protein synthesis.
According to the author, both Pfizer and Moderna selected less than optimal stop codons. "UGA is a poor choice of a stop codon, and UGAU in Pfizer/BioNTech and Moderna mRNA vaccines could be even worse," she says.
What Health Problems Can We Expect To See More Of?
While the variety of diseases we may see a rise in as a result of this vaccination campaign are myriad, some general predictions can be made. We've already seen a massive uptick in blood clotting disorders, heart attacks and stroke, as well as heart inflammation.
More long term, Seneff believes we'll see a significant rise in cancer, accelerated Parkinson's-like diseases, Huntington's disease, and all types of autoimmune diseases and neurodegenerative disorders.
Mikovits also suspects many will develop chronic and debilitating diseases and will die prematurely. At highest risk, she places those who are asymptomatically infected with XMRVs and gammaretroviruses from contaminated conventional vaccines. The COVID shot will effectively accelerate their death by crippling their immune function. "The kids that are highly vaccinated, they're ticking time bombs," Mikovits said in my May 2021 interview.
What Are The Options?
While all of this is highly problematic, there is hope. From my perspective, I believe the best thing you can do is to build your innate immune system. To do that, you need to become metabolically flexible and optimize your diet. You'll also want to make sure your vitamin D level is optimized to between 60 ng/mL and 80 ng/mL (100 nmol/L to 150 nmol/L).
I also recommend time-restricted eating, where you eat all your meals for the day within a six- to eight-hour window. Time-restricted eating will also upregulate autophagy, which may help digest and remove spike protein. Avoid all vegetable oils and processed foods. Focus on certified-organic foods to minimize your glyphosate exposure.
Sauna therapy may also be helpful. It upregulates heat shock proteins, which can help refold misfolded proteins. They also tag damaged proteins and target them for removal.
Source: HNewsWire    HNewsWire    HNewsWire    HNewsWire    medicalkidnap
StevieRay Hansen
Editor,
HNewsWire.com
[email protected]
If it kills, it's a pestilent. If you get sick and feel peony for a few days and lose your taste and smell, it's a seasonal flu which we've had since the beginning of time, contrary to what phony doctors and or phony scientists have pushed as the gospel. Yes, it's the gospel of evil, the gospel of Satan