Advisory: Be careful of what you read on social media. The algorithms used by these platforms have no regard for Biblical truth. They target your emotions to keep you engaged on their site so their advertisers can drop more ads. These platforms exist to enrich their stockholders. Consider God's promise to Believers in James 1:5, "If any of you lacks wisdom, you should ask God, who gives generously to all without finding fault, and it will be given to you."
and Some Left-Wing Commentators Called for a South Africa-Style "Truth and Reconciliation Commission" for Trump Supporters…
The time of tribulation upon the earth is HERE. Its severity is without historical precedent. Concerning this time, the angel, Gabriel, told Daniel, that it "will be a time of distress such as never occurred since there was a nation until that time" (Dan 12:1a). This time of tribulation is in keeping with unfulfilled prophecy given to Daniel that pertains to Israel (Dan 9:24-27). It is during this time that God's wrath will be poured out upon the world—specifically those who are hostile to Him and His people.
Despite the fact that the Deep State (Satan Soldiers) controls all the venues of power, they don't control the hearts, minds and souls of the good people of this country.
Left-wing Democrats and Never Trump Republicans appealed Friday for assistance in compiling lists of Trump supporters to they could be held "accountable" for supporting President Donald Trump after the election.
Sadly, it's a war of the left's choosing. I wonder if the conservatives even have the stomach for what is about to happen in this country.
It might sound melodramatic to say "millions will die", but if conservatives will not acquiesce to the illegitimate will of the minority and submit to globalism, Satanism and despotism, this is exactly what's going to happen.
It would be a severe departure from logic to think that Soros led forces are not ready to execute plans that have been formulated several months in advance.
The Democratic Socialist Party and its Deep State puppeteers know their views are outside the mainstream. They know that they're outnumbered. They know that America is waking up to this menace and they know that despite controlling entertainment, news and business and being aligned more closely with the Communist Chinese than the American government, they know that their vehicle of change (ie Democratic Party) is nearly on life support.
"Democratic socialist" Rep. Alexandria Ocasio-Cortez (D-NY) tweeted: "Is anyone archiving these Trump sycophants for when they try to downplay or deny their complicity in the future? I foresee decent probability of many deleted Tweets, writings, photos in the future."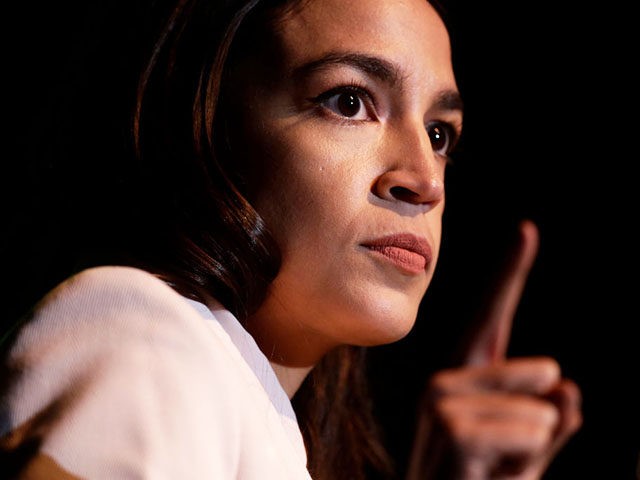 The Jezebel spirit is described in the Bible in a story about a woman, Queen Jezebel, a daughter of a pagan king who married a king of Israel, King Ahab. Jezebel is mentioned again by name as a spirit in the New Testament.
Women who are unfaithful, uncaring or rebellious wives, are often called Jezebels but that was not the character of Queen Jezebel, who was a faithful wife but very evil in other ways. In the Bible story, Jezebel wrote letters falsely accusing the owner of vineyard, arranging for him to be killed so her husband could have his vineyard which he coveted.
The Bible paints a very graphic and concise portrait of this spirit, although the name of Jezebel is not always mentioned, such as in Proverbs 5 and 7. Also Isaiah 47:7-9:
"And thou saidst, I shall be a lady for ever: so that thou didst not lay these things to thy heart, neither didst remember the latter end of it. Therefore hear now this, thou that art given to pleasures, that dwellest carelessly, that sayest in thine heart, I am, and none else beside me; I shall not sit as a widow, neither shall I know the loss of children: But these two things shall come to thee in a moment in one day, the loss of children, and widowhood: they shall come upon thee in their perfection for the multitude of thy sorceries, and for the great abundance of thine enchantments."
Numerous articles, books and videos etc. have been published about the Jezebel spirit. A considerable amount of the information given is misleading as to the true identity of the Jezebel spirit and the means by which it works.
The Jezebel spirit is not a demon but a principality which particularly targets people of God. That is both directly in themselves, and indirectly through others. It can get in through uncrucified flesh and fear. Highly intelligent and devious, this seducing spirit is adept at using all sorts of manipulative tactics, especially flattery.
The Jezebel spirit has the means to work against and through highly intelligent and spiritually knowledgeable people and is easily capable of carrying out complex long term strategies. It also has the ability to masquerade as and provide a convincing counterfeit to the Holy Spirit.
The Jezebel spirit is very evil and has been said to be like "the bride of Satan". It will often work closely with a demonic network in order to conceal its presence and activities, so it can be difficult to identify and break free of.
Mistress – or master – of cunning and disguises, the Jezebel spirit would want everyone to believe it only manifests as a tarty and/or manipulative woman but that is far from the case. Contrary to what many believe, the Jezebel spirit does not work only or mainly through seductive women, or even controlling and manipulative men, but also by more subtle, covert and devious means.
As a spirit is genderless so Jezebel can and does easily take on either male, female, or any of the various forms of transgender identity including homosexual. The Jezebel spirit functions just as proficiently through men as through women and this is reflected in scripture which tells us that Jezebel had 850 male followers who did her bidding. It is Jezebel – spirits of witchcraft, and religious spirits, false prophecy and false doctrine – behind the idolatry of false doctrine and cults.
Just like the Bible story which tells us that Jezebel had 850 men, eunuchs who who "ate at her table" meaning that they were fed by her spiritually with the food of the devil, representing false doctrine, not the food of the true word of God. "Now therefore send, and gather to me all Israel unto mount Carmel, and the prophets of Baal four hundred and fifty, and the prophets of the groves four hundred, [men] which eat at Jezebel's table." (1 Kings 18:19)
Some characteristics of the Jezebel spirit in its outward appearance have been likened to narcissism (or narcissistic personality disorder).
Characteristics of the Jezebel Spirit
1. Refuses to admit guilt or wrong
A Jezebel spirit is never wrong, unless it is a temporary admittance of guilt to gain "favor" with someone. To accept responsibility would violate the core of insecurity and pride from which it operates. When a Jezebel apologizes it is never in true repentance or acknowledgment of wrongdoing but rather "I'm sorry your feelings were hurt."
2. Takes credit for everything
While a strong trait of Jezebel is to never take responsibility for his/her wrong actions or behavior, he or she also is quick to take credit for benefits for which he/she contributed no effort.
3. Uses people to accomplish its agenda
The Jezebel spirit lets others do its dirty work. The Jezebel gets another person's emotions stirred up, then lets that person go into a rage. The Jezebel sits back looking innocent, saying "Who me? What did I do?" This behavior makes it difficult for even the most ardent truth seekers to pin one down. The Jezebel spirit is clever in its agenda.
4. Withholds information
This is a form of control. A Jezebel wields power over you by knowing something you don't know in a situation. In the eyes of a Jezebel, having information you don't have is a powerful weapon of control.
5. Talks in confusion
It is impossible to converse with a Jezebel in logic. One pastor wrote a six-page letter to his elders about a situation in the church. The context was so vague that no one was without confusion. This is a way to maintain control and domination. When confronting a Jezebel, the subject may be changed five times in one minute. Confusion keeps them 'undiscovered' and unexposed.
6. Volunteers for anything
A Jezebel volunteers in order to establish control. He or she seemingly has endless (nervous) energy and eagerly looks for opportunities to be in charge of projects. Although he or she will work hard, His/her motive is never pure, and eventually his/her secret agenda cannot be hidden.
7. Lies
A Jezebel lies convincingly. No one can lie better than he/she can. He or she can turn on the charm and make you believe blue is red. He or she always fools those whom he's just met while those who have been victimized by his/her tactics stand by helplessly. The fact that Jezebel can look you in the eye and lie just shows how strong and adamant this rebellious and recalcitrant spirit is.
8. Ignores people
A classic ploy of a controller is to ignore you when you disagree with him/her. This tactic is frequently used by leaders when someone doesn't agree with their plans, and they isolate the person by ignoring him/her. Some in these situations have been ignored for months, just because they chose not to be a puppet and say to every idea or whim. This puts the person out of the leader's grace and forces him/her to either "come around" to the leader's way of thinking or be indefinitely ignored. One is not free to disagree with a controller.
9. Never gives credit or shows gratitude
A Jezebel will rarely acknowledge another person's actions, not even for something that turned out to greatly benefit the Jezebel. He or she just cannot bring himself/herself to say thank you or to acknowledge that someone else did something right. There are those who have gone out of their way to bless a Jezebel by being the catalyst of sending him/her on a trip or giving a gift. Yet never will there be a thank you. This again puts the controller in a position of power.
10. Criticizes everyone
This is a characteristic of a controller. He or she has to be the one who looks good, so he/she will quickly sharply criticize anyone who makes a suggestion or plan. Even though he/she likes the plan, he/she can only criticize it because the idea did not originate from him/her. Criticizing others elevates the controller in his/her own mind.
11. Oneupmanship
A person with a Jezebel spirit will always upstage another person. He or she feels threatened by anyone who dares to steal the limelight or anyone who is a threat to his/her power and control. If you are with such a person and tell of your accomplishment or victory, you can be assured he or she will quickly tell of something he/she has accomplished.
12. Sequesters information
A Jezebel loves to be in control of information. If there is ever a situation where information is important, he/she will push to be the "first" to know it. He or she seems to know everything about everyone. Where he/she gets all his/her information is beyond comprehension, but he/she can dictate to you data and details about people's lives and actions in mass quantities.
13. Uses information
A Jezebel uses information as a leverage for power and then shares tidbits with you, often things told him/her in confidence. This gives him/her a sense of power, even to the point of trying to impress people by "knowing things" that others do not.
14. Talks incessantly
Many people talk habitually, but a Jezebel uses talking as a form of control. In a typical conversation, he/she does all the talking, whether it is about sports, the weather or the Kingdom of God. Because of this form of control, he/she is unable to receive input from anyone in his/her life. All conversation with him/her is one-sided. You are doing the listening.
15. Spiritualizes everything
When a controller is confronted, he or she commonly spiritualizes the situation, explaining it off on God. This prevents him/her from owning up to responsibility required of him/her. The implication is always, "You've got a problem; I don't."
16. Is insubordinate
A Jezebel never takes the side of the employer or a person in authority, unless it is a temporary action to make him/her look good. He or she often will take credit for someone else's idea. His/her main desire is for power and control. There is no conscience when an opportunity for recognition presents itself.
17. Is pushy and domineering
A person with a Jezebel spirit pressures you to do things, seemingly ripping from you your right to choose or make a decision for yourself. He or she makes others feel as though they don't have enough sense to think for themselves.
18. Is clairvoyant
Many who operate with a spirit of control also have a clairvoyant spirit. A Jezebel has supernatural help in knowing and sensing information. If he or shee uses this against you, he/she may say "I can't tell you how I know this. I just know it." This is not the Holy Spirit, but the help of a clairvoyant or familiar spirit. Clairvoyance may be defined as the power to perceive things that are out of the range of human senses.
19. Uses the element of surprise
A Jezebel's main thrust is to be in control, and a large part of control is catching you off guard. Therefore, the element of surprise works well when he/she shows up a day early for a meeting, etc.
20. Sows seeds of discord
A Jezebel will continually belittle another person in the most subtle way. The strategy is to "gain" control by minimizing the value of another person. It is common for him/her to tell half-truths to implicate another person in your eyes. By sowing these seeds, he/she hopes (perhaps subconsciously) to eventually reap a harvest of destruction, improving his/her position of power.
21. Commands attention
A Jezebel likes to be the center of attention and doesn't like to see others recognized and lauded. When someone else is recognized, he or she will quickly undermine the person's accomplishments verbally.
22. Is vengeful
Since a Jezebel is never wrong, if you contradict or confront one, get ready to become his/her worst enemy. As long as you are in agreement with him/her, all is fine. But if you confront or challenge him/her, then look out. You are the target of his/her fiercest venom. A Jezebel will stop at nothing to destroy your reputation.
23. Attempts to make you look like you're the Jezebel
A Jezebel spirit is difficult to pin down. If the person is near to being confronted, he or she will skillfully twist the entire situation, trying to make the innocent person look like the one who is attempting to control. As always, the Jezebel will do anything to look like the one who is right.
24. Insinuates disapproval
A Jezebel will often imply disapproval to those under his/her control. The controlled person feels no freedom to express an opinion, for fear of disapproval. This often manifests in a marriage or in a working environment.
25. Knows it all
A Jezebel is usually blatant regarding his/her knowledge of everything. Quick to express his/her opinion in any area, he or she leaves little room for anyone to point out the other side of an issue. He or she has made idols of his/her opinions.
26. Is ambitious
The Jezebel has strong desire, but all for self. "I want what I want when I want it," describes his/her worship of self-will. A Jezebel leader will never use the words, "We have a vision," but rather, "My vision is thus and so."
27. Gift giving
Gift giving is a form of manipulation a Jezebel uses that always makes you feel obligated to him/her. It also compromises the victim in speaking direct and confrontive truth. Naturally, not everyone who gives gifts is guilty of control, but gift giving is a tactic used by those who have a need to control.
28. Is independent
No one has input in a Jezebel's life. He or she fraternizes with no one unless it is to get you to "cooperate" with his/her agenda.
29. Is religious
A Jezebel dwells in the local church but doesn't like authority unless he/she is in the position of authority.
30. Hides
We all want to believe that the person with a Jezebel spirit is delivered. The person may seem "normal" for a period, exhibiting none of the classic traits. Then suddenly without warning a situation will arise, once again with the spirit taking control and wreaking havoc over lives. Hopefully, true repentance will come. Only then will the person be delivered.
The good news is that God gives each individual person the freedom of choice. Everyone has the freedom to make decisions, to make mistakes, to think for himself/herself, to communicate, to like or dislike and to express his/her taste and creativity.
Those who control are in worship of their own wills and their own ways. Thank God for freedom.
If you recognize any of these traits in your own life, begin by praying this prayer:
I renounce and bind this demon of Jezebel, and I pull down this stronghold in my life.
Through the Holy Spirit I will live by your standard of righteousness, holiness and conduct. Open my eyes and cause Your light to expose any darkness, and help me to walk in humility and truth.
In Jesus Name,
Amen!
The above "30 Traits of the Jezebel Spirit" is an excerpt from "Confronting Jezebel: Discerning and Defeating the Spirit of Control" by Steve Sampson (pages 62-68)
Please note: If you have been the victim of one or more narcissists, be careful to make sure that whoever you seek counsel from understands narcissism correctly and gives the right advice that does not make the situation worse. Scripture tells us trusting in man is a snare. There is no one better to turn to than God Himself, who understands absolutely everything about everyone and everything that happened. We can ask God in the name of Jesus for his Holy Spirit to teach us and to guide us.
We need information though, and thankfully there is a plethora of helpful information available today for free on the internet. There are also many books and articles videos available about narcissism and many posts about narcissism on sites like Quora.com. As with Christianity itself though, there is a massive amount of disinformation out there and some of the information may be very inaccurate and/or misleading.
This situation like any and every other can be used by the enemy to turn to his benefit and our detriment. For sure, it can be very dangerous and destructive spiritually to listen to the wrong information, adding salt to our wounds and can easily open demonic doorways – something we definitely would do not want to do.
We should use the utmost care to discern who and what we listen to. and consider carefully whether what we are hearing fits with what we know the Bible says and our experiences. Any such information found can be used as a guide to apply as an aid to understanding what has happened or is happening now or what may happen, while not deviating from Bible principles.
We live in a sick world, and finding out about things like the common practice of 'victim shaming' can be extremely helpful to those already suffering from the effects of abuse.
Scripture describes the worthless person as one who "digs up evil" (Prov. 16:27), "makes a mockery of justice" (Prov. 19:28), and "plots evil against the LORD" (Nah. 1:11). He leads others away from the God (Deut. 13:13), is given to lewd behavior (Judg. 19:22), hides from justice (Judg. 20:13), is unreasonable (1 Sam. 25:17), defies authority (2 Sam. 20:1), is willing to lie against the innocent and promote injustice (1 Ki. 21:9-13), and seeks to overpower the timid leader (2 Chron. 13:7). It should be noted that worthless persons can be born into good families, for "the sons of Eli were worthless men; they did not know the LORD" (1 Sam. 2:12). And, they can attach themselves to a godly leader and cause trouble, such as "the wicked and worthless men among those who went with David (1 Sam. 30:22).
Governor Ralph Northam tolerant of everything except dissenting values and opinions — meaning, of course, they ( lowlife politicians ) are tolerant of nothing that matters, only themselves."… One of the signs of ruling class collapse is when they can no longer enforce the rules that maintain them as a ruling class.
Michael Simon, who describes himself as a former staff member in Barack Obama's administration, replied in the affirmative, linking to what he called the "Trump Accountability Project":
Yes, we are.

The Trump Accountability Project (@trumpaccproject)

Every Administration staffer, campaign staffer, bundler, lawyer who represented them — everyone. https://t.co/PHx8v8GxOp

— Michael Simon (@mbsimon) November 6, 2020
The database at the site includes a list of federal judges appointed by the president.
Jennifer Rubin, a Washington Post columnist and Never Trumper, tweeted that anyone challenging the 2020 election results should not only be disqualified from holding public office, but ostracized from society.
"Any R now promoting rejection of an election or calling to not to follow the will of voters or making baseless allegations of fraud should never serve in office, join a corporate board, find a faculty position or be accepted into 'polite' society," she tweeted. "We have a list."
Prior to the election, some left-wing commentators called for a South Africa-style "Truth and Reconciliation Commission" for Trump supporters.
The original Truth and Reconciliation Commission death with gross abuses of human rights, primarily by the apartheid regime, which imposed racial segregation and tortured and murdered political dissidents in custody.
The World Is In Big Trouble, for Those That Believe We Will Go Back to Some Sense of Normal Life Here on Earth, You Will Be Sadly Disappointed, Seven Years of Hell on Earth Which Began January 1, 2020
"Our courts oppose the righteous, and justice is nowhere to be found. Truth stumbles in the streets, and honesty has been outlawed" (Isa. 59:14, NLT)…We Turned Our Backs On GOD, Now We Have Been Left To Our Own Devices, Enjoy…
While Mainstream Media Continues to Push a False Narrative, Big Tech Has Keep the Truth From Coming out by Shadow Banning Conservatives, Christians, and Like-Minded People, Those Death Attributed to the Coronavirus Is a Result of Those Mentioned, They Truly Are Evil…
Source: HNewsWire breitbart HNewsWire HNewsWire HNewsWire HNewsWire truthinreality
StevieRay Hansen
Editor, HNewsWire.com
Watchmen does not confuse truth with consensus The Watchmen does not confuse God's word with the word of those in power…
In police-state fashion, Big Tech took the list of accused (including this site), declared all those named guilty and promptly shadow-banned, de-platformed or de-monetized us all without coming clean about how they engineered the crushing of dissent, Now more than ever big Tech has exposed there hand engaging in devious underhanded tactics to make the sinister look saintly, one of Satan's greatest weapons happens to be deceit…
The accumulating death toll from Covid-19 can be seen minute-by-minute on cable news channels. But there's another death toll few seem to care much about: the number of poverty-related deaths being set in motion by deliberately plunging millions of Americans into poverty and despair.
American health care, as we call it today, and for all its high-tech miracles, has evolved into one of the most atrocious rackets the world has ever seen. By racket, I mean an enterprise organized explicitly to make money dishonestly.
All the official reassurances won't be worth a bucket of warm spit. The Globals are behind the CoronaVirus, It Is a Man-Made Bioweapon.
The Left, a broad term for Liberal Socialist Democrats that can only be explained fully by using the Bible explanation of the human race is as follows. A servant of Satan, because you are either saved or lost. This election has brought out the true nature of who you serve. Simply put, it's Donald Trump, Conservatives, and Christians against the rest of the world. The Left's Love applies only to those who believe as they do. They Love evil and commit Anarchy against those who love good. They are governed by lies and never tell the truth. On this Friday, Inaugural Day for the swearing-in of Donald Trump as the 45th President of the United States the Left wants to commit widespread Anarchy to shut down the swearing-in ceremony. Their goal of transforming America, which was founded in Judea Christian values into a Pagan Nation is almost complete. Their goal has always been the total removal of God from American society and the downfall of America. Donald Trump says he is a Presbyterian, but he left off the USA, an apostate church.
HNewsWire: Imagine a future when earth's inhabitants are not humans, but cyborgs-robot like beings with both biological and mechanical components. With exosuits for added strength,…
Read More
We make every effort to acknowledge sources used in our news articles. In a few cases, the sources were lost due to a technological glitch. If you believe we have not given sufficient credit for your source material, please contact us, and we will be more than happy to link to your article.