Advisory: Be careful of what you read on social media. The algorithms used by these platforms have no regard for Biblical truth. They target your emotions to keep you engaged on their site so their advertisers can drop more ads. These platforms exist to enrich their stockholders. Consider God's promise to Believers in James 1:5, "If any of you lacks wisdom, you should ask God, who gives generously to all without finding fault, and it will be given to you."
"Indefinite Detention Powers" To Fight The Coronavirus—That BS, They (NWO Reprobate) Wants Total Control, Hell On Earth…
It Should Be Clear by Now Our Elected Officials Are in Reality Members Of, Enablers of the New World Order, the Department of Justice Has Asked Congress for Indefinite Detention Powers, Citing the Coronavirus, That's Laughable, They Intend to Turn Total Control Over to the United Nations, People Like Bill Gates That Have the Demonic Vision for Humanity Here's the Good News They Only Have 7 1/2 Years and Jesus Will Returns and These Ungodly Individuals and Groups Will Reap Their Reward, a Life TIME of Torment, Enjoy Reprobates… StevieRay Hansen
The Justice Department is using the outbreak of the coronavirus to expand their power. They have reportedly asked Congress for the power to detain Americans indefinitely without a trial in order to fight the outbreak which has so far, infected 32,000 Americans.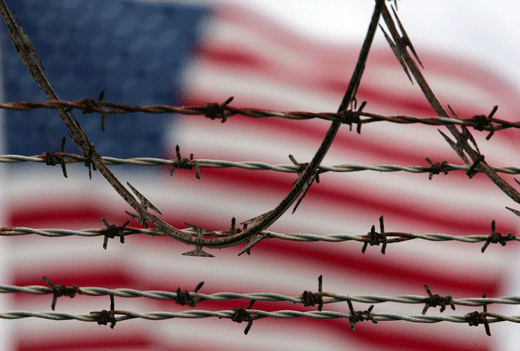 The government is rapidly moving to destroy human rights and the basic fundamental freedoms we hold dear in the name of fighting the coronavirus. This is far more severe than an outbreak. Enslaving humanity should never be the solution to a problem. However, the justice department thinks this request is acceptable. They are asking Congress to allow the U.S. attorney general to ask courts to suspend court proceedings.
These include "any statutes or rules of procedure otherwise affecting pre-arrest, post-arrest, pre-trial, trial, and post-trial procedures in criminal and juvenile proceedings and all civil process and proceedings," reports Betsy Woodruff Swan, citing DOJ documents presented to Congress.
Basic human rights are in danger of being severely diminished if not outright destroyed. If Congress approves this power grab (and I wouldn't put it past them) totalitarianism is in our very near future.
The Justice Department would be able to postpone trials, hearings, and other procedural steps that follow an arrest. That represents a potentially huge violation of the constitutional right to a speedy trial.

Those powers would apply "whenever the district court is fully or partially closed by virtue of any natural disaster, civil disobedience, or other emergency situation," Woodruff Swan writes, and would remain in place for "one year following the end of the national emergency." –Reason
Betsy Woodruff Swan✔@woodruffbets
The docs show DOJ has asked Congress to let the attorney general ask chief judges to postpone any and all court proceedings during an emergency, which would include hearings after the arrest.
https://www.politico.com/news/2020/03/21/doj-coronavirus-emergency-powers-140023 …DOJ seeks new emergency powers amid coronavirus pandemicOne of the requests to Congress would allow the department to petition a judge to indefinitely detain someone during an emergency.politico.com59712:19 PM – Mar 21, 2020Twitter Ads info and privacy773 people are talking about this
The solutions by governments to this outbreak have already shown to be direr than the actual virus. That's not to say people are not dying and getting infected, but the aftermath of this will have repercussions for our children and fascist country we are leaving to them.
The right to see a judge and seek release from detention after an arrest—known in legal lingo as habeas corpus—is one of the fundamental building blocks of a democratic society, one in which the state cannot deprive individuals of their freedom without due process. The times in American history when that right has been suspended or circumvented are some of the darkest. We should not be seeking to repeat them. –Reason

While the liberty movement appears to have vanished in the name of stopping the spread of the coronavirus, some still remain and are voicing their concerns. A pandemic is still no excuse for totalitarianism and the enslavement of mankind by any government or other person claiming authority. History has shown us that these power grabs are not temporary.
"The DOJ proposal is deeply troubling and would raise a whole host of constitutional concerns," says Scott Bullock, president and general counsel for the Institute for Justice, a libertarian law firm.

"History demonstrates again and again that governments use a crisis to expand power and violate vital constitutional principles. And when the supposed emergency is over, the expanded powers often become permanent.
"If history is any indication, it's a near certainty that these powers will be abused and that DOJ will try to hide those abuses when they occur," says Clark Neily, the vice president for criminal justice at the Cato Institute. "This is simply not an agency that has earned the kind of trust implied by these requests for increased authority and discretion."
It's also unclear how allowing indefinite detention would help fight the coronavirus outbreak. It seems more likely that the DOJ is learning from members of Congress and the president that the crisis provides a convenient excuseto ask for things it already wanted in the first place. –Reason
Without Trial–deeply disturbing, Entering the Great Tribulation…
In a sweeping power grab, the Department of Justice has asked Congress for the ability to go directly to chief judges in order to detain people indefinitely without trial during emergencies.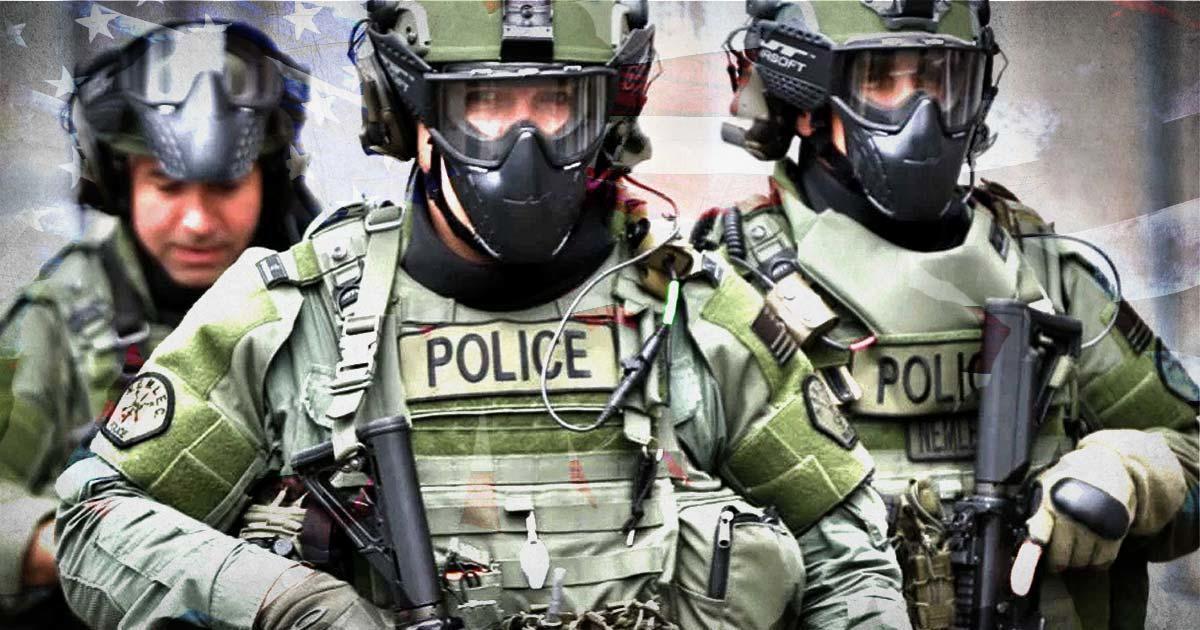 Where do we find Watchman, and, specifically, where do we find them in the Bible? What is their physical and social location?
There is a March to death and social media is leading the charge, they are withholding the truth about the coronavirus, You are Marching lockstep into the death
spiral…
This now Godless Nation, or this now nearly Godless nation, has built, upon the provably false foundations of Darwinism, Freudianism and Marxism, a "new" house, made out of falsehood piled upon falsehood, stacked up and leaning on supports of falsehood. It is a house of cards. This newly Godless nation is a virtual insane asylum built and run by lunatics. The lies and falsehoods never end. All of them, without exception, insist on federal government regulation, restriction, taxation, control, monitoring, more bureaucracy, more bureaus and departments, more people working for the government, less in the private sector, and general migration of power from the people to the central government.
To judge by popular American perceptions, Watchman is easy to recognize. Check the wilderness and woods, because Watchman always stands outside, protesting the system. Look for the shaggy, crazed, wild-eyed guy, the one wearing a hair shirt instead of an Armani suit. Listen to the one who speaks in shrieks and whose personal habits embarrass polite society. Anger is the Watchman characteristic emotion, and the jeremiad his characteristic genre. The Watchman is more at home in the angular world of Flannery O'Connor than in the elegance of John Updike. It's this image of the prophetic outsider that has inspired radicals from the Romantic period on to dress in the mantle of the Watchman.
As U.S. Founding Father Benjamin Franklin said, "Man will ultimately be governed by God or by tyrants." When a culture abuses its democratic power, the result is chaos and ruin. Either a democracy, guided by self-control and morality, keeps itself in check, or it crashes. When the crash happens, control falls to a non-democratic system, either willingly or by force. Cultures that drift from Christianity tend to drift from "true" democracy into other, democracy-flavored political schemes and, eventually, into subjection to tyranny…
Watchmen, of today, are called to speak the word of the Lord from within the court, mounting an internal critique. The pressures on Nathan to keep silent after David seized Bathsheba and sent her husband to his death must have been enormous. He could have vented himself in a scathing editorial and then kept his head down. From all appearances, though, Nathan had free access to the court, was a friend of David, and a close adviser. It is said that prophets spoke truth to power, but that goes beyond cliché when we realize that prophets spoke the truth face to face with power, to powerful men and women whom the prophets knew intimately, frequently from their own position of power.SRH…
Everything is right on schedule and, now, the time is come to remove one of the final obstacles standing in the way of a New World Order: The United States Constitution – even if, over the course of many decades, it has already been greatly diminished by the B.E.A.S.T. system; or, more specifically, Bullshit Emerging As Strategic Totalitarianism (B.E.A.S.T.).
They are everyone you can't stand, from gun prohibitionists and Socialists to the corrupt mainstream media, large social media outlets, Hollywood, and our institutions of higher education, to name but a few. They are anyone working against our GOD Given freedoms, rights, constitution, etc.
They are everyone you can't stand, from gun prohibitionists and Socialists to the corrupt mainstream media, large social media outlets, Hollywood, and our institutions of higher education, to name but a few. They are anyone working against our GOD Given freedoms, rights, constitution, etc.
It's interesting when you connect the dots, the masses are opposed to God's blueprint and therefore will bring destruction upon the earth intentionally. Me, I, mine, narcissists generation will bring total destruction upon God's people, only the chosen will survive, we live in evil times, dress appropriately, put on the full armor of God!….
Force is now the only rule remaining in deep state-controlled America. Everything else has collapsed. There is no free speech, no fair trial, no system of justice, no reasonable expectation of human rights anywhere, no fair elections, no honest news, no honest Wall Street operations, no real public education, no clean food, and threats from the elitist, the power structure that is hell-bent on bringing the New World order into the reality of the sleeping masses, get woke or get yoked, the choice still lives in the people's hands. Next, the AntiChrist will appear with many empty promises, peace, and security, in reality, it's the yoking of mankind, We are on the Doorstep of the Great Tribulations… The government is rapidly moving to destroy human rights and basic fundamental freedoms.
The Great Tribulation
The move is part of a recent push to expand government powers during the coronavirus pandemic, according to Politico, which has reviewed documents that detail the DOJ's requests to lawmakers on this and a host of other topics – including state of limitations, asylum, and how court hearings are conducted.
The move has tapped into a broader fear among civil liberties advocates and Donald Trump's critics — that the president will use a moment of crisis to push for controversial policy changes. Already, he has cited the pandemic as a reason for heightening border restrictions and restricting asylum claims. He has also pushed for further tax cuts as the economy withers, arguing that it would soften the financial blow to Americans. And even without policy changes, Trump has vast emergency powers that he could legally deploy right now to try and slow the coronavirus outbreak. –Politico
Politico notes that the requests are unlikely to make it through the Democratic-controlled House.
As part of the requests, the DOJ proposed that Congress grant the attorney general the ability to ask that any chief judge of any district court to pause court proceedings "whenever the district court is fully or partially closed by virtue of any natural disaster, civil disobedience, or other emergency situation." Similarly, these top judges would have broad authority to pause court proceedings during emergencies.
Additionally, the requested changes would explicitly say that people with COVID-19 cannot apply for asylum – a request that comes on the heels of a Friday announcement by the Trump administration that it would begin denying entry to all illegal immigrants at the southern border – including those seeking asylum.
According to Politico, the changes would apply to "any statutes or rules of procedure otherwise affecting pre-arrest, post-arrest, pre-trial, trial, and post-trial procedures in criminal and juvenile proceedings and all civil process and proceedings."
Coronavirus ("Chinese virus") kills the oldest and has no respect for authority
Many of the most powerful people in the world are old, and coronavirus does not discriminate based on social status. Deaths are now hitting at high levels (not of death but of status), which can change the political conflicts of our world:
Now a global pestilence has erupted, and in Luke 21 we were specifically warned to watch for "pestilences" in the last days.
This Pestilent Is Revealing to All What Many of Us Have Known for a Long Time: This Godless Nation Was Designed by the Un-Godly to Fail and so Its Failure Was Not Just Predictable but Inevitable
StevieRay Hansen
Editor, HNewsWire.com
Watchmen does not confuse truth with consensus The Watchmen does not confuse God's word with the word of those in power…
The Bill and Melinda Gates Foundation Have NOT Got The Memo Yet, "Pestilences" Has No Cure

FOX 32 [email protected]·2mThe U.S. coronavirus outbreak has spread to at least six Amazon warehouses, infecting workers racing to deliver massive volumes of packages for consumers leery of leaving their homes to shop:
Amazon employees test positive for coronavirus at 6 US warehousesWarehouse workers sounded alarms last week that the company is not doing enough to protect them.fox32chicago.com
The Coronavirus Was Most Certainly Produced by Crazy (Un-Godly) Men in Laboratories, WGO and CDC Knew All Along That the Coronavirus Was a Bioweapon, There're in Charge?
Well-known medical expert Bill Gates did an AMA on Reddit (transcribed here), in which he casually drops some chilling ideas into the conversation:
Eventually, we will have some digital certificates to show who has recovered or been tested recently or when we have a vaccine who has received it.
All in all, our freedoms are being swamped. Big corporations and states alike are setting boundaries on individual rights on a flimsy pretext.
Is anyone in the media reporting that? Of course not. Instead, we're getting fawning celebrity-based drivel like this in the Independent, trying to convince us "we're all in this together", or weasel-worded nonsense like this from Jonathan Freedland in The Guardian where he mourns Johnson's "libertarian" spirit and reluctance to impose social control. That would be the mass-surveilling, drone executing, war-supporting type of libertarian. A crass and obvious example of narrative management.
Even members of the alt-media are falling for this, with prominent voices hailing the measures as necessary or demanding "further action" (one usually sane analyst is advocating locking all of those "probably infected" inside empty sports stadiums to be "medically monitored"). Somehow former Goldman Sachs banker and Hedge Fund manager Rishi Sunak is being praised as some kind of Nye Bevan figure. It's almost literally insane.
If a mandatory vaccination program were to be implemented again in the U.S. for ("Chinese virus") COVID-19, the government would have to reassure the public its previous negligence of such side effects would not be repeated, an unlikely scenario after the corporate breach of trust exposed on Wall Street in recent years involving large pharmaceutical firms. Regardless, Big Pharma is already partnering with the U.S. Army to develop a vaccine for the coronavirus which would have to be tested and evaluated before licensing by the Food and Drug Administration (FDA) and recommended for use by the Centers for Disease Control and Prevention (CDC), both of which partner with the WHO whose largest financial contributor is the U.S. government.
One of the WHO's other largest benefactors is the Bill and Melinda Gates Foundation with whom it has a partnership on vaccinations. The billionaire Microsoft Corporation founder has used his enormous wealth to dodge paying taxes under the guise of philanthropy and his 'charitable' private ventures have mostly focused on producing vaccines for developing countries and purportedly tackling global poverty, especially in Africa. On the surface, this may appear to be benevolent work, but like many so-called altruistic projects, it is a scheme which allows ultra-wealthy plutocrats like Gates to influence global policy and obtain political power with no accountability by investing in "fixing" the social problems caused by the very system which made them rich, with the expansion of neoliberalism as their real agenda. The consequences of this can be seen with charitable projects involving Gates in the Congo which forced its local agribusiness into using GMO seeds which only benefited private companies like Monsanto.
More disturbing is that in regard to environmental concerns about man-made climate change, Gates has made public his views on curbing human population growth as a solution. At a 2010 TED Conference, Gates stated:
"First we got population. The world today has 6.8 billion people. That's headed up to about 9 billion. Now if we do a really great job on new vaccines, health care, reproductive health services, we lower that by perhaps 10 or 15 percent."
DOJ, Indefinite Detention Powers, Wants Total Control, Coronavirus, StevieRay Hansen, Tribulation, Hell-On Earth, Un-godly
The 127 Faith Foundation: We do not solicit donations from "those on disability, on a fixed income, or those who cannot afford to give." Please Pray!
Or, make checks payable to:
The 127 Faith Foundation
PO Box 127
Pontotoc, TX 76869
The number of Orphans aging out of Child Protective Custody has grown at an alarming rate. The 127 Faith Foundation receives many requests each week to house them at our ranch. Our prayer is that the good people of our country will step up to the challenge and offer financial support for "the least among us." We need your help! StevieRay Hansen, Founder, The 127 Faith Foundation
HNewsWire: Attorney Travis Miller obtained some of the missives in 2021 and published screenshots of them. At the time, the CDC didn't dispute their authenticity.…
Read More
We make every effort to acknowledge sources used in our news articles. In a few cases, the sources were lost due to a technological glitch. If you believe we have not given sufficient credit for your source material, please contact us, and we will be more than happy to link to your article.