Advisory: Be careful of what you read on social media. The algorithms used by these platforms have no regard for Biblical truth. They target your emotions to keep you engaged on their site so their advertisers can drop more ads. These platforms exist to enrich their stockholders. Consider God's promise to Believers in James 1:5, "If any of you lacks wisdom, you should ask God, who gives generously to all without finding fault, and it will be given to you."
Likely Martial Law Enacted Upon the American Public…
Martial law in the United States refers to times in United States history in which in a region, state, city, or the whole United States was placed under the control of a military body. On a national level, both the US President and the US Congress have the power to impose martial law since both can be in charge of the militia. In each state, the governor has the right to impose martial law within the borders of the state.
"This morning, I realized that everything is about to change. No matter how I vote, no matter what I say, lives are never going to be the same.
I have been confused by the hostility of family and friends. I look at people I have known all my life so hate-filled that they agree with opinions they would never express as their own. I think that I may well have entered the Twilight Zone.
You can't justify this insanity. We have become a nation that has lost its collective mind.
We see other countries going Socialist and collapsing, but it seems like a great plan to us.
Somehow it's un-American for the census to count how many Americans are in America.
People who say there is no such thing as gender are demanding a female President.
Universities that advocate equality, discriminate against Asian-Americans in favor of African-Americans.
Some people are held responsible for things that happened before they were born, and other people are not held responsible for what they are doing right now.
Criminals are caught-and-released to hurt more people, but stopping them is bad because it's a violation of THEIR rights.
People who have never owned slaves should pay slavery reparations to people who have never been slaves.
After legislating gender, if a dude pretends to be a woman, you are required to pretend with him.
It was cool for Joe Biden to "blackmail" the President of Ukraine, but it's an impeachable offense if Donald Trump inquiries about it.
People who have never been to college should pay the debts of college students who took out huge loans for their degrees.
Immigrants with tuberculosis and polio are welcome, but you'd better be able to prove your dog is vaccinated.
Irish doctors and German engineers who want to immigrate to the US must go through a rigorous vetting process, but any illiterate gang-bangers who jump the southern fence are welcomed.
$5 billion for border security is too expensive, but $1.5 trillion for "free" health care is not.
If you cheat to get into college you go to prison, but if you cheat to get into the country you go to college for free.
And, pointing out all this hypocrisy somehow makes us "racists"!
Nothing makes sense anymore, no values, no morals, no civility and people are dying of a Chinese virus, but it is racist to refer to it as Chinese even though it began in China.
We are clearly living in an upside-down world where right is wrong and wrong is right, where moral is immoral and immoral is moral, where good is evil and evil is good, where killing murderers is wrong, but killing innocent babies is right.
Wake up America. The great unsinkable ship Titanic America has hit an iceberg, is taking on water and sinking fast.
Dave Ramsey


The march towards martial law is something that is often ignored by the general public, often labeled as Quackery or something belonging on conspiracy websites. But what's happening in this country is exactly what our founders warned us about, and martial law is something they took very, very seriously.
If you're looking for a definition, then Martial Law basically means using state or national military force to enforce the will of the government on the people.
Under a declaration of martial law, Constitutional freedoms and liberties are suspended, and civilians are no longer entitled to their civil rights. It basically allows the government, or a tyrannical politician, to shred the Constitution and impose its will through military force.
On September 15, 1863, President Lincoln imposed Congressionally-authorized martial law. While history contends the war was fought to end slavery, the truth is, Lincoln by his own admission never really cared about freeing slaves. In fact, Lincoln never intended to abolish slavery, his main interest was centralizing government power and using the federal government to exert complete control over all citizens. The abolishment of slavery was only a byproduct of the war. It actually took the 13th amendment to end slavery, since Lincoln actually only freed Southern slaves, not slaves in states loyal to the Union.
While the number of cases of the novel coronavirus, COVID-19, continues to grow around the country and the globe, lawmakers are considering how best to cut down on the spread of the disease. But the measures being taken have some citizens and service members wondering if martial law may be declared.
As of March 17, more than 1,500 Guard personnel in 22 states were called up to aid efforts to stop the spread of COVID-19 as the World Health Organization declared the coronavirus a pandemic on March 11, with President Donald Trump following two days later to classify the virus as a national emergency.
California Gov. Gavin Newsom in a March 15 presser said that martial law was not necessary to combat coronavirus in his state.
"If you want to establish a framework of martial law, which is ultimate authority and enforcement, we have the capacity to do that, but we are not feeling at this moment that is a necessity," Newsom said.
On March 16, Florida Sen. Marco Rubio tweeted, albeit with a spelling error, requesting everyone stop sharing misinformation about the use of martial law to maintain stability in this ongoing crisis. He wrote, "Please stop spreading stupid rumors about marshal law. COMPLETELY FALSE. We will continue to see closings & restrictions on hours of non-essential businesses in certain cities & states. But that is NOT marshal law."
But martial law is not without limits. The Posse Comitatus Act, passed on June 18, 1878, stopped federal troops from supervising Confederate state elections during Reconstruction. It originally applied only to the Army, but has since been amended to include the Defense Department and the other service branches. That act essentially prohibits troops from carrying out domestic law enforcement actions such as searching and seizing property and dispersing crowds. National Guard units, however, as they operate under state-rule, are exempt from the Posse Comitatus Act.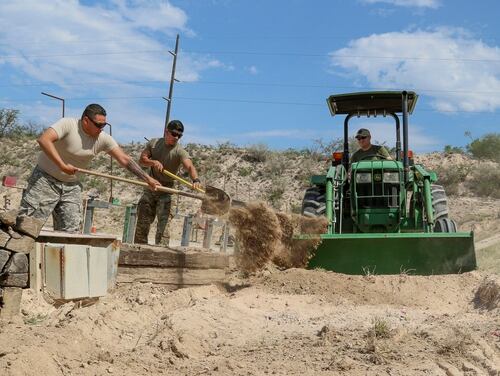 The more than 5,200 active-duty troops being sent by President Donald Trump to the U.S.-Mexico border will be limited in what they can do under a federal law that restricts the military from engaging in law enforcement on American soil. Astrid Galvan, The Associated Press
In extreme circumstances, there is an exception: the Insurrection Act, which allows the use of active-duty or National Guard troops for federal law enforcement in cases when "rebellion against the authority of the U.S. makes it impracticable to enforce the laws of the U.S. by the ordinary course of judicial proceedings," according to U.S. Northern Command.
One of the more relevant cases, at least as it may pertain to National Guard units being called up to aid in the coronavirus pandemic, is that of the John Warner National Defense Authorization Act for Fiscal Year 2007. The bill, signed into law in 2006, gave the president the power to take command of National Guard units under the guise of martial law without the approval of state governors until its expiration a year later, creating a precedent for such action.
The first thing you will likely see is a declaration of a "State of Emergency". This may be done nationally, in cases of war or a large-scale terrorist attacks; or it may happen locally, as witnessed in the wake of Hurricane Katrina.
In August of 2005, New Orleans was declared a disaster area and a state of emergency was declared by the governor. This allowed state officials to order evacuations and forcefully remove residents from their homes, suspend certain laws, confiscate firearms, and suspend the sale of items like liquor, firearms, and ammunition.
In the aftermath of Hurricane Katrina, New Orleans police, the U.S. Marshals office, and the Louisiana National Guard forcibly confiscated over 1,000 legal firearms from law-abiding citizens.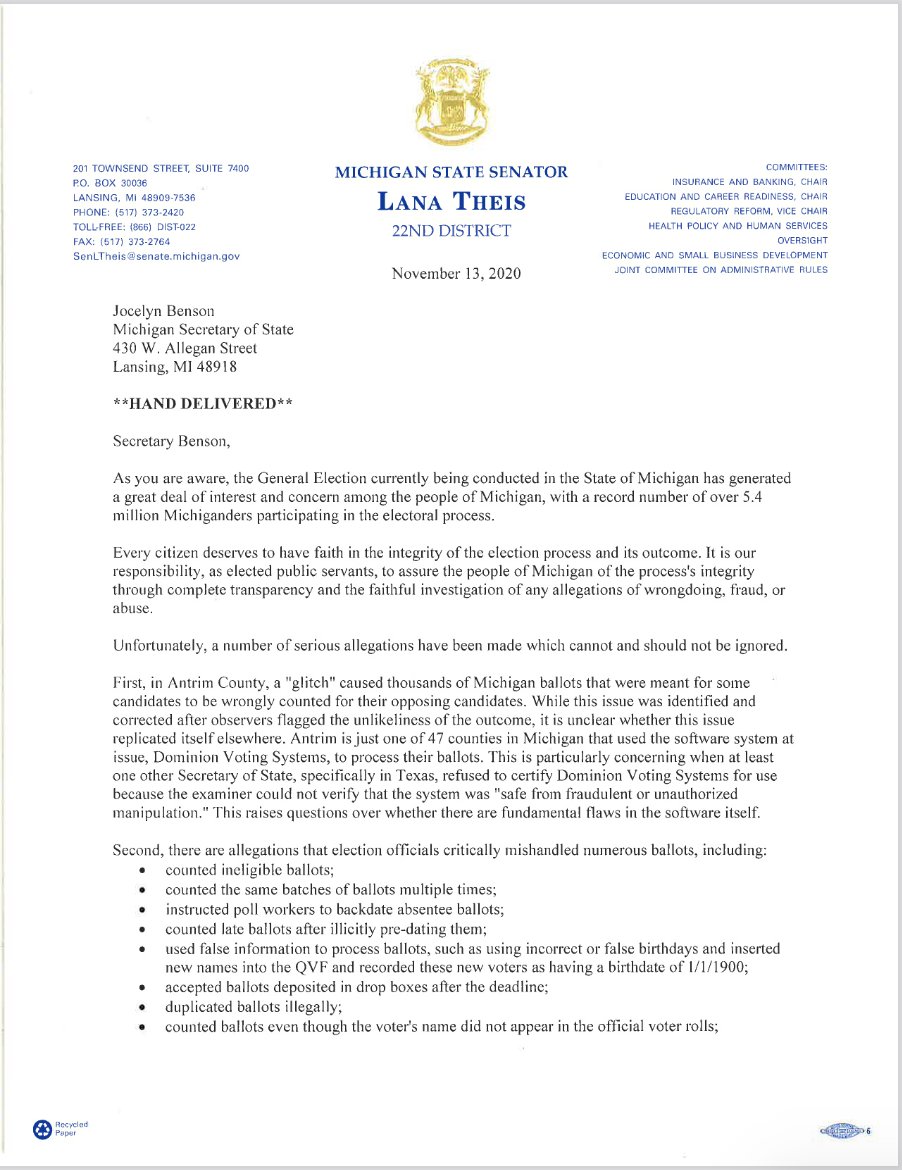 Let's face it, this country is a ticking time bomb. From widespread social unrest, crime, and violence to a growing national debt which includes an entire subset of our population that depends on government assistance to exist, the writing is on the wall: Trouble is Coming.
As I write this the Trump Administration is filing suit in Pennsylvania over suspicious ballot actions including blocking Republican observers from watching the vote count. The fact that PA is allowing mail-in votes to be counted even though they are postmarked well after the cut-off date will also come into question. Evidence of ballot fraud is popping up in multiple swing states; it's starting to look like Trump might remain in office after all.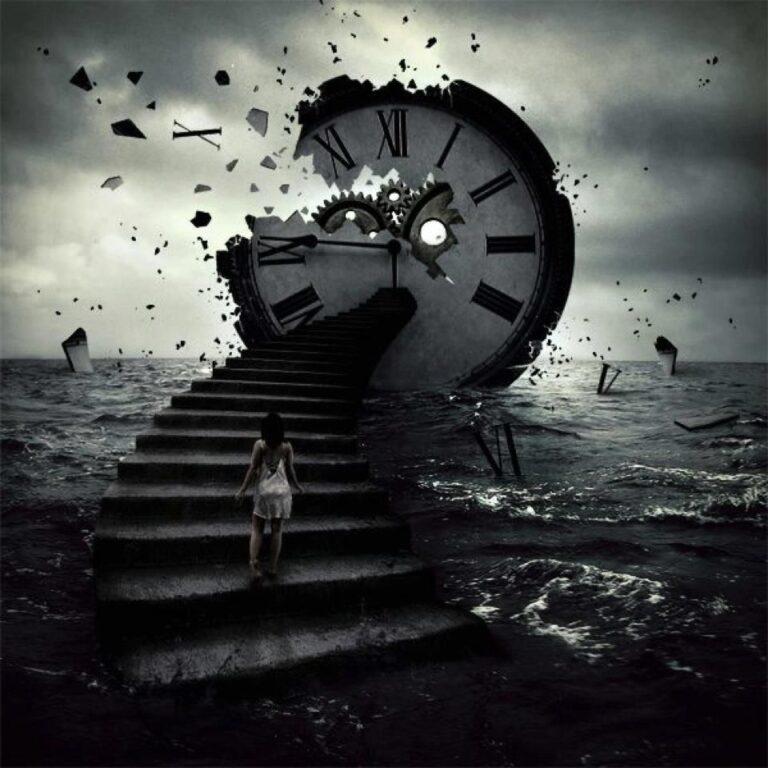 If ANY of the reports of fraud are verified by the courts then the election situation changes completely. Millions of Americans will lose faith in the process and the election itself would be invalidated. Even if the uncovered fraud is not proven to have effectively shifted the vote in favor of Biden, no conservative will accept Biden as president, and the Trump Administration will have a perfect rationale for refusing to concede the White House.
Many Americans do not seem to understand the dynamic at play here. They think "winning" the vote count means an automatic Biden presidency, but this is not actually the case. Trump is already in possession of the White House – If he will not leave because of possible election tampering, then who is going to remove him? Perhaps one of the alphabet agencies, but on whose orders or authority? The military won't remove him as the majority of them are conservative, and certainly not the Democrats as they have no ability to project power. Trump stays in because the only people that could possibly pressure him to leave (conservatives) will probably not do so.
Another scenario could involve "activist" state electors. Voters within the electoral college do not necessarily have to vote according to the popular vote within their respective states. Some states have laws that bind electors, but many do not, including Pennsylvania, Georgia, Arizona, and Minnesota. The states that do have laws have little ability to enforce them, and activist electors can only be slapped with a misdemeanor. Basically, there is nothing anyone can do to stop the electoral college from voting for Trump instead of Biden.
If electors in swing states congregate in December to cast their votes and decide to cast for Trump instead of Biden because they suspect ballot fraud, this would be perfectly legal, and again, Trump stays in office.
Then there is the issue of congress finalizing the election results. Neither party currently holds a 218 seat majority in congress, and if one half of representatives refuse to validate the election then challenges to the results will arise. Once again there is a problem of legitimacy going forward for Joe Biden.
I realize that these factors and many more are giving conservatives continued hope of pulling out an election "victory". However, I want readers to set aside the concept of "winning" for a moment and consider the bigger picture.
I was able to predict the outcome of the 2020 election (so far) because I based my analysis on what would be the most advantageous result for the globalist establishment.
Meaning, even if Trump stays in the Oval Office, the globalists have much to gain.
First, lets not be naive about the situation – Trump's cabinet is LOADED with globalists from the Council on Foreign Relations as well as numerous banking elites. If they want to steer the election response from Trump's side, they easily can. Trump is contesting the election because he is being advised to do so.

Second, the mainstream media and the Biden campaign are already preemptively declaring Biden the winner. This sets the stage for a dangerous dynamic; consider what would happen if leftists go into December/January under the assumption that they have the presidency in the bag, when suddenly it is all snatched away from them? This narrative creates the ultimate rage scenario for the political left; they will consider Trump a usurper of the presidency and from that point on they will rationalize any and all mob violence. This civil unrest will be blamed entirely on Trump and conservatives.

Third, a mass unrest event triggers a demand for law and order. There are two ways this can be achieved: A constitutional way and an unconstitutional way. The elites in Trump's cabinet will push for the unconstitutional response, meaning they will push for martial law. Martial law will inevitably lead to numerous violations of the Bill of Rights, which are UNACCEPTABLE under ANY circumstances.

Not only this, but what would happen if conservatives, normally staunch defenders of individual rights, suddenly decide it's okay to trample those rights in the name of "defeating the political left"? We become the greatest hypocrites of the age, we lose the moral high ground in the long term and no one will listen to us when we argue for liberty in the future. The greatest defenders of freedom become freedom's greatest destroyers. Again, the globalists benefit.

Anyone who tells you martial law is "the lesser evil" and that we have no other choice has an agenda they are not being honest about.

Fourth, with Trump still in office the establishment's "great reset" agenda will continue using conservatives as the scapegoats of the economic collapse they created. Beyond that, the contested election can be used as further excuse for economic instability. The central banks which have used endless stimulus measures to inflate the massive "Everything Bubble" ever since 2008 need to divert blame for the bubble's eventual implosion, and now they have numerous distractions that will allow them to do just that.

Fifth, even if millions of Americans view Trump's actions as justified and the election results as rigged, much of the rest of the world will treat Trump and conservatives as pariahs. The situation becomes much worse if conservatives support martial law. The narrative will be that America is under illegitimate and tyrannical rule, and that international intervention may be required. At the very least, there will be global economic penalties, including the loss of the dollar's world reserve status which will lead to a flood of dollars returning to the US from overseas and hyperinflation in prices.
As mentioned above, though, there is a solution. Welcome a Trump presidency if fraud is discovered but refuse to support martial law. Instead, conservatives can protect their own towns and counties by organizing community security for themselves. There is no need for the military to take on domestic security concerns. Rather, conservatives must react as many did in Idaho during the BLM riots.
When BLM and Antifa tried to bus hundreds of protesters into rural parts of the Northwest, conservative groups fielded hundreds of armed members of the community to maintain security. BLM and Antifa activists remained relatively peaceful and quiet, there was no looting and no one was hurt (as opposed to numerous other cities). It was the best possible outcome.
This model must be enacted all over the country, and Americans must take their security into their own hands. I would even suggest we start using the "M word" again: Militia.
Conservatives states and counties should start seriously considering the formation of community militias, because government cannot be trusted to remain benevolent or just when it is given the ultimate power of martial law. In the event of a Biden presidency, militias will also be necessary as a deterrent to totalitarian enforcement of federal pandemic lockdowns. If leftists want to destroy their own local economies through unnecessary lockdowns, let them. Conservatives don't need to follow the lemmings off that cliff.
Constitutionally, militias are supposed to be verified by state governments. This might not be possible. If not, then communities should form militias anyway; just don't call it an official or "organized" militia. If state governments try to sabotage such measures then they should be bypassed and ignored. We don't need them in order to provide security for ourselves.
If this solution is not taken seriously and conservatives do not take matters into their own hands, I foresee catastrophe. Either we will be lured into giving credence to liberty crushing martial law, or, we will be at the mercy of Biden's medical tyranny. The future depends on us…
Source: HNewsWire militarytime offgridsurvival HNewsWire HNewsWire
StevieRay Hansen
Editor, HNewsWire.com
Watchmen does not confuse truth with consensus The Watchmen does not confuse God's word with the word of those in power…
Sadly, it's a war of the left's choosing. I wonder if the conservatives even have the stomach for what is about to happen in this country.
It might sound melodramatic to say "millions will die", but if conservatives will not acquiesce to the illegitimate will of the minority and submit to globalism, Satanism and despotism, this is exactly what's going to happen.
It would be a severe departure from logic to think that Soros led forces are not ready to execute plans that have been formulated several months in advance.
The Democratic Socialist Party and its Deep State puppeteers know their views are outside the mainstream. They know that they're outnumbered. They know that America is waking up to this menace and they know that despite controlling entertainment, news and business and being aligned more closely with the Communist Chinese than the American government, they know that their vehicle of change (ie Democratic Party) is nearly on life support.
Daily Devotional: Poet Thomas Hardy said that prayer is useless because there's no one to pray to except "that dreaming, dark, dumb thing that turns…
Read More
We make every effort to acknowledge sources used in our news articles. In a few cases, the sources were lost due to a technological glitch. If you believe we have not given sufficient credit for your source material, please contact us, and we will be more than happy to link to your article.