Advisory: The editorial board of HNewsWire adopted the official policy to bypass many social media platforms. Some of these include: Facebook, Instagram, Twitter, Parler, and YouTube. We believe these companies are responsible for many of the spiritual ills our world faces today. In some cases, however, we have allowed our guest contributors to include content from their YouTube channel while we search for alternatives.
Update (1300ET): VP Pence stepped up to the podium Friday to congratulate the American people on the progress made so far in combating the coronavirus pandemic, while promising to update them on what was going on with this spike in cases, and what the administration plans to do about it.
The VP explained that while the age of the average person infected virus has dropped, COVID-19 can still be deadly in young people, and he urged young people against growing "complacent."
Though the word "mask" was assiduously avoided in favor of the seemingly-less-politicized "personal protective equipment", Pence and Dr. Birx explained how the increase in new cases and hospitalizations is alarming and will require Americans to continue to cooperate with federal and local restrictions.
The truth is that all of the warnings of alleged 'conspiracy theorists' have turned out to be correct The word translated "pestilence" is often translated as "plague" or "disaster" …
"When you have an outbreak of an infectious disease it's a dynamic process that's global," explains Dr. Anthony Fauci. "We can't get away from that" in an interconnected society.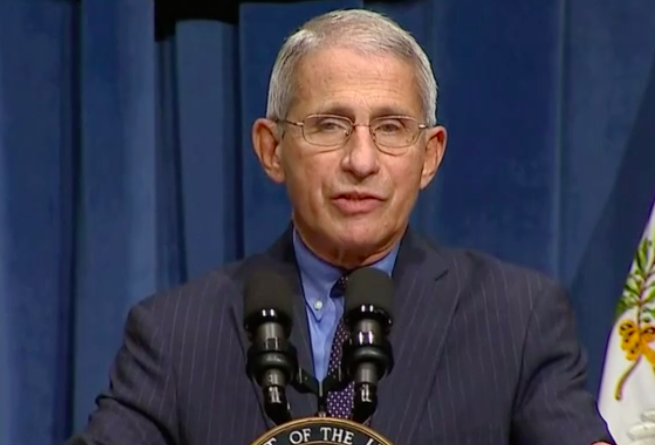 Speaking at a #coronavirus task force briefing underway at @HHSgov, Dr. Deborah Birx says Arizona is unique in that the depth of new cases are in the Phoenix area.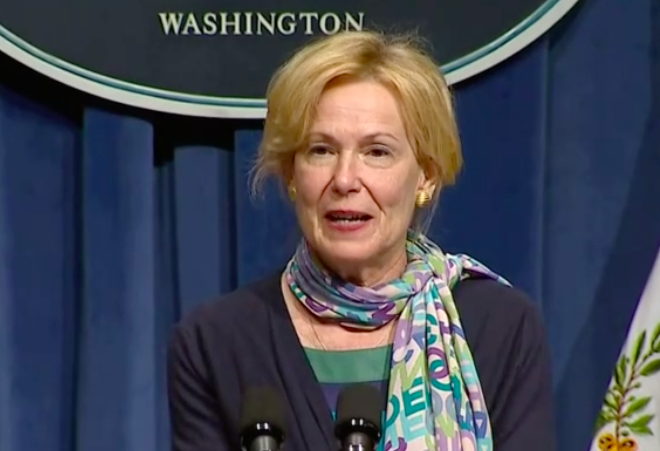 As New York Gov. Andrew Cuomo scouts for more locations for the Army Corp of Engineers to build hospitals, and the surrounding area, including New Jersey and Connecticut, warn citizens to prepare to remain inside for at least two weeks starting Monday, the White House task force is holding its Saturday press briefing.
Watch live below:
Coronavirus ("Chinese virus") kills the oldest and has no respect for authority
Many of the most powerful people in the world are old, and coronavirus does not discriminate based on social status. Deaths are now hitting at high levels (not of death but of status), which can change the political conflicts of our world:
The differentiation here is a line of health supplements to work with their other products including Soaps Household cleaning products Toothpaste Skin and body care Shop
@SteveScalise@GOPLeader@tedcruz@realDonaldTrump@realDonaldTrump@DanScavino@parscale heads upQuote Tweet

Maggie [email protected] · 1hReplying to @atensnut#ThesePeopleAreEvil272
Eternity Planner Retweeted[email protected]·29m Please pray @IIIDeaton@Tara_Homsey@sues3jewels@ExothermicMaxi1@Sheltieman3@endtimeslife@hopecrolius@SticksMix
Quote Tweet

[email protected] · Mar 20My heart is broken. Now I'm locked in a house. I can't go to my AA meetings, I cant go to grief counseling. Everyone is avoiding me because they don't know what to say to me. I'm so broken
344Deb K liked[email protected]·14h"From your doctor admirer" – FLASHBACK: Dr. Fauci Offers Glowing Praise for Crooked Hillary Clinton in Leaked Wikileaks Email – Update: the second letter surfaces He downplayed three studies Chloroquine and Z-PAC. French study 100% success rate in 6 days
."From your doctor admirer" – FLASHBACK: Dr. Fauci Offers Glowing Praise for Crooked Hillary Clinton…Dr. Anthony Fauci and Crooked Dr. Anthony Fauci cheered New York and California governors for crashing their economies today due to the threat of the coronavirus. Between the two states that have…thegatewaypundit.com 1611.6K1.2K Show this thread
Now a global pestilence has erupted, and in Luke 21 we were specifically warned to watch for "pestilences" in the last days.
Source: HNewsWire ZeroHedge ZeroHedge
StevieRay Hansen
Editor, HNewsWire.com
Watchmen does not confuse truth with consensus The Watchmen does not confuse God's word with the word of those in power…
The Bill and Melinda Gates Foundation Have NOT Got The Memo Yet, "Pestilences" Has No Cure
WH Press, Trump, Coronavirus, StevieRay Hansen
The 127 Faith Foundation: We do not solicit donations from "those on disability, on a fixed income, or those who cannot afford to give." Please Pray!
Or, make checks payable to:
The 127 Faith Foundation
PO Box 127
Pontotoc, TX 76869
The number of Orphans aging out of Child Protective Custody has grown at an alarming rate. The 127 Faith Foundation receives many requests each week to house them at our ranch. Our prayer is that the good people of our country will step up to the challenge and offer financial support for "the least among us." We need your help! StevieRay Hansen, Founder, The 127 Faith Foundation
We make every effort to acknowledge sources used in our news articles. In a few cases, the sources were lost due to a technological glitch. If you believe we have not given sufficient credit for your source material, please contact us, and we will be more than happy to link to your article.