Advisory: Be careful of what you read on social media. The algorithms used by these platforms have no regard for Biblical truth. They target your emotions to keep you engaged on their site so their advertisers can drop more ads. These platforms exist to enrich their stockholders. Consider God's promise to Believers in James 1:5, "If any of you lacks wisdom, you should ask God, who gives generously to all without finding fault, and it will be given to you."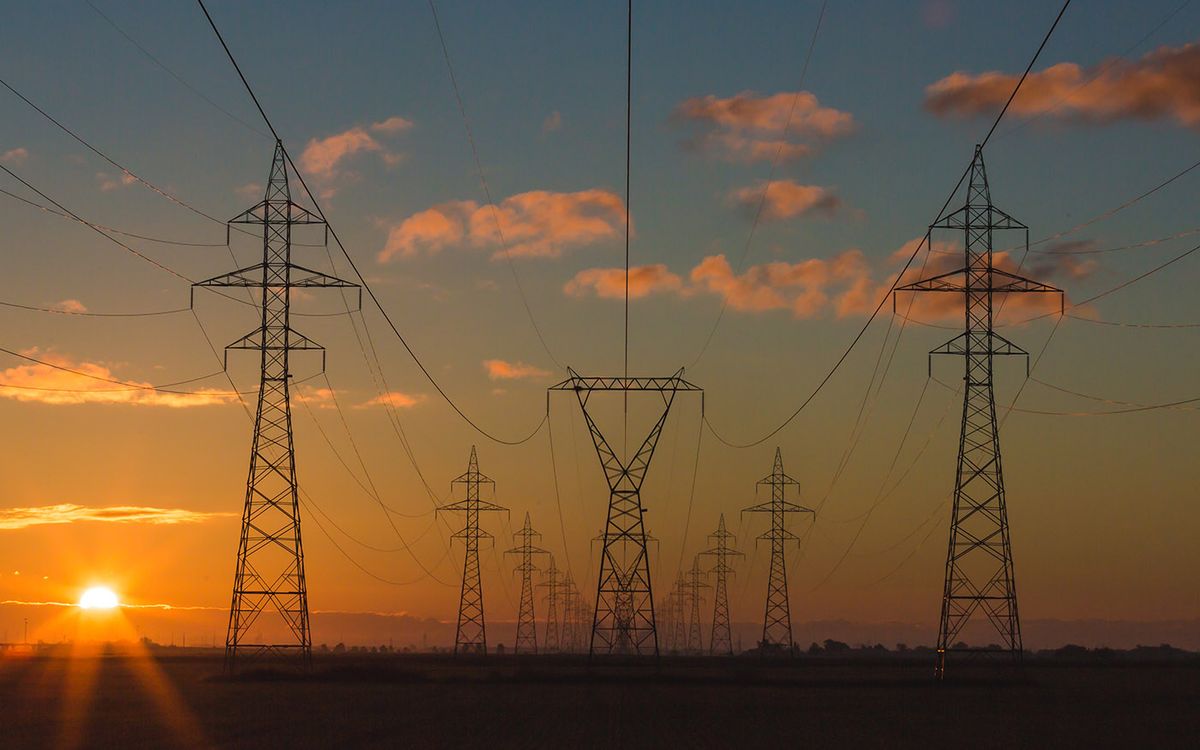 Representatives grilled two Biden administration appointees on U.S. pipeline infrastructure, energy costs, and a potential ban on liquefied natural gas exports at a House Energy Subcommittee hearing on Jan. 19.
H.R. 6084, the "Energy Product Reliability Act," introduced by Subcommittee Chair Bobby Rush, prompted the hearing.
The bill would require the Federal Energy Regulatory Commission (FERC) to certify the Energy Product Reliability Corporation, a new regulatory entity (ERPO). ERPO is modeled after the Energy Reliability Organization ERO, which is in charge of overseeing the electric grid and is overseen by FERC.
ERPO would create and enforce energy pipeline reliability requirements, such as those for natural gas, hydrogen, and petroleum pipelines. The Federal Energy Regulatory Commission (FERC) is in responsibility of approving or disapproving those criteria, according to the law. ERPO would be expected to create standards for physical security, cybersecurity, and the upkeep of reliable power generation, among other things.
The bill comes half a year after the Keystone XL project was halted due to the Biden administration's denial of a vital permit. Despite increasing demand, U.S. energy production has plateaued since the Biden administration delayed building of the Keystone XL pipeline, and imposed an unconstitutional freeze to new oil and gas projects on federal lands, and suppressed U.S. oil and gas production through a number of other measures. Oil, natural gas, and gasoline prices have all surged as a result, as expected.
Since Joe Biden took office, home heating oil prices have risen by more than 30%. Crude oil prices have increased by more than half. The cost of natural gas has increased. The price of gasoline has risen by nearly $1 per gallon. All of this was superfluous. To the degree that rising energy prices are putting a strain on American consumers' wallets, the solution is straightforward: stop suffocating domestic energy production.
Because of its climate change agenda, the Biden administration contends that reducing American oil and natural gas production is justified and necessary. Even Democratic political strategist Mark Penn admitted on November 8 that the American people prefer energy independence over new carbon-cutting measures.
The Line 5 pipeline between Michigan and Canada, which Michigan Governor Gretchen Whitmer has tried to shut down, has also sparked debate, despite the White House claiming in November 2021 that it had no plans to shut it down.
Two Biden energy appointees testified before the House of Representatives. Richard Glick, a former general counsel for Senate Democrats on the Energy and Natural Resources Committee and government affairs director for Berkshire Hathaway's PacifiCorp, was one of them. After being appointed to the FERC by President Donald Trump, Glick was raised to chair by President Joe Biden.
During the session, Deputy Secretary of Energy David Turk also testified. Turk began his career on Capitol Hill, working for then-Senator Kent Conrad  and later, then-Senator Joe Biden before serving in a variety of capacities under President Barack Obama.
Rush claimed that his bill would help prevent natural gas distribution concerns like those that happened during the February 2021 winter storm in Texas, and that it would be similar to present electricity delivery standards.
"All Americans deserve reliable energy," Rush said in his opening remarks, "and they need to know that the pipelines that deliver that energy are dependable."
Rush's proposed legislation, according to Subcommittee Ranking Member Fred Upton, would dramatically expand FERC's regulatory power while potentially risking American safety.
"Everyone knows energy prices are the number one issue right now, the highest prices in seven years yet the majority has not scheduled a hearing," he remarked.
Representatives should instead try to pass H.R. 3078, the "Pipeline and LNG Facility Cybersecurity Preparedness Act," according to Upton. It was inspired, like Rush's bill, by the hack on the Colonial Pipeline in May 2021, which cut off many Americans' access to gasoline.
The picture painted here is clear, Joe Biden does not want America to be energy independent. Our current administration seeks to undermine progress that it promised to protect, in exchange for skin in the game as a globalist technocracy. No one man can make sense of this elaborate illusion cast over the common man of society, but collectively we can point out each limitation forced upon us and bring it forward as an injustice to the public. In Matthew 10:34 Jesus says: "Do not think that I have come to bring peace to the earth. I have not come to bring peace, but a sword." We're meant to go down preaching the gospel and guiding others to salvation. This could be considered the bravest task a man or woman of faith could undertake, but make no mistake it will bear fruit in the kingdom of heaven. Stay inquisitive in the word of God, and the world around you.
During the CCP virus pandemic, behavioural science was inappropriately exploited to scare the people into following the laws, according to a former senior member of the government's infamous "Nudge Unit."
Simon Ruda, a co-founder of the Behavioural Insights Team, the UK government's initial nudge unit before its privatization and global expansion, questioned whether behavior science had been used to sanction "state propaganda" inadvertently during the crisis.
Two BI executives are now members of the government's Scientific Pandemic Insights Group on Behaviours, a sub-group of the Scientific Advisory Group for Emergencies with 48 members. The other members of the SPI-B are largely university academics and scientists from other government agencies.
A SAGE document published in the early days of the pandemic, which presented options the government could use to increase compliance to social distancing measures, included advice such as increasing the "perceived level of personal threat" with "hard-hitting emotional messaging"; using media to increase the "sense of personal threat" and "sense of responsibility to others"; using social approval for desired behaviors; and considering the use of social disapproval for failure to comply.
Ruda wrote in Unherd on Thursday that six years ago he thought it was "nuts" to think of behavioural science as "tactics befitting a distasteful authoritarian regime," but after seeing how governments around the world responded to the pandemic, he now understands "the vulnerabilities of well-intentioned, democratic regimes, and the potential for behavioural science to be misused."
Still a proponent of using behavioral science in public policy, such as finding ways to help parents engage with their children's homework and measuring improved education and parental engagement, Ruda cautioned against using the tool in "less appropriate" and "more propagandistic" ways, such as "invoking different emotions to convince people to stay at home during the pandemic."
Although the strategy may assist produce "immediately measurable" outcomes, Ruda believes it may also have unexpected long-term consequences, such as "worse inter-societal trust in institutions."
He stated that some of the ramifications had already manifested.
"In my mind, the most egregious and far-reaching mistake made in responding to the pandemic has been the level of fear willingly conveyed on the public,"
"Initially encouraged to boost public compliance, that fear seems to have subsequently driven policy decisions in a worrying feedback loop."
Ruda believes government communicators and news broadcasters are to blame, but he also wants behavior scientists to consider where to draw the line "between the choice-maximising nudges of libertarian paternalism, and the creeping acceptance among policymakers that the state should use its heft to influence our lives without the accountability of legislative and parliamentary scrutiny."
"Nudging made subtle state influence palatable, but mixed with a state of emergency, have we inadvertently sanctioned state propaganda?" The behavioral scientist was perplexed.
Ruda further chastised governments for "placing all value on data," claiming that this "risks de-prioritising reflection, reason, and debate—and obscuring the limitations of that data as a depiction of reality."
He claims that while measures like CCP virus infections are the easiest to track right now, they aren't necessarily the most essential in the long run, and that "the trade-offs many governments are making in their responses to the pandemic" don't appear to be "grounded in utilitarian rationality."
"it is the proponents of evidence and empiricism, our best and most educated elites, who are now often the least willing to hear information that challenges their worldview or runs contrary to their identity." Ruda suggested, noting that The narrow fixation on data has obscured people's objectivity.
Ruda advised institutions that use behavioural science to "look beyond the immediate policy objective," ensure that they "understand how best to use it," and have "multidisciplinary teams, a strong culture of intellectual humility, and designed-in cognitive diversity to tackle problems, especially in times of uncertainty."
According to a government spokeswoman, "Since the start of the pandemic we have followed the advice of our world-leading scientists and medical experts, taking the right measures at the right time to defeat coronavirus."
"As a responsible government, we have informed the public through every means possible as to the severity of COVID-19, providing clear information and guidance about the behaviours they should take to protect themselves, their families, and others, including most recently encouraging everyone eligible to get boosted."
Whether or not the propagandistic persuasion was inadvertent or not, is not the question. The question is, why are we pointing this out but not recognizing the fact that they've used that propaganda to divide society in a way that leads people to believe that 100% of the measures these authoritarians take to fight COVID are warranted. Some people can smell crap from a mile a way, and it's evident that people of power have an innate ability to pour it out of their mouthes. Klaus Schwab's globalist technocratic agenda for the future is being led by people of power in secret societies who pass down their itineraries to those who have ties. The rest of society follows directly behind because the astute academics validate the propaganda. If you're not aware of the occult influence on the world and America in particular, you've got some research to do.
It looks like a communist administration because it is one; Why is society paralyzed? Find your courage in the word, Matthew 5:44 says: "But I tell you, love your enemies and pray for those who persecute you." Satan is building his own army just like God. In Matthew chapter 10, Jesus tells his apostles they have been given power over unclean spirits, and sends them out to spread the word. We hold power over unclean spirits and our prayer can move mountains. Stay inquisitive in the word of God, and the world around you.
The 127 Faith Foundation: We do not solicit donations from "those on disability, on a fixed income, or those who cannot afford to give." Please Pray!
Or, make checks payable to:
The 127 Faith Foundation
PO Box 127
Pontotoc, TX 76869
The number of Orphans aging out of Child Protective Custody has grown at an alarming rate. The 127 Faith Foundation receives many requests each week to house them at our ranch. Our prayer is that the good people of our country will step up to the challenge and offer financial support for "the least among us." We need your help! StevieRay Hansen, Founder, The 127 Faith Foundation
We make every effort to acknowledge sources used in our news articles. In a few cases, the sources were lost due to a technological glitch. If you believe we have not given sufficient credit for your source material, please contact us, and we will be more than happy to link to your article.