Advisory: Be careful of what you read on social media. The algorithms used by these platforms have no regard for Biblical truth. They target your emotions to keep you engaged on their site so their advertisers can drop more ads. These platforms exist to enrich their stockholders. Consider God's promise to Believers in James 1:5, "If any of you lacks wisdom, you should ask God, who gives generously to all without finding fault, and it will be given to you."
Open Satan Is Driving the Culture Bus, Christian Persecution Has Begun…
Nolte: Nevada's Democrat Governor Punishes Casino for Holding Worship Service
 The worthless Zuckerberg employs all forms of communication using his "mouth," "eyes," "feet," and "fingers" to advance his evil agenda. There companions understand his various forms of language and consent to do his bidding.  Solomon describes them as one "who with perversity in his heart continually devises evil." That is, they revels in the natural inclinations of there own depravity (Jer. 17:9; Mark 7:21-22), and in there activities "spreads strife" among men.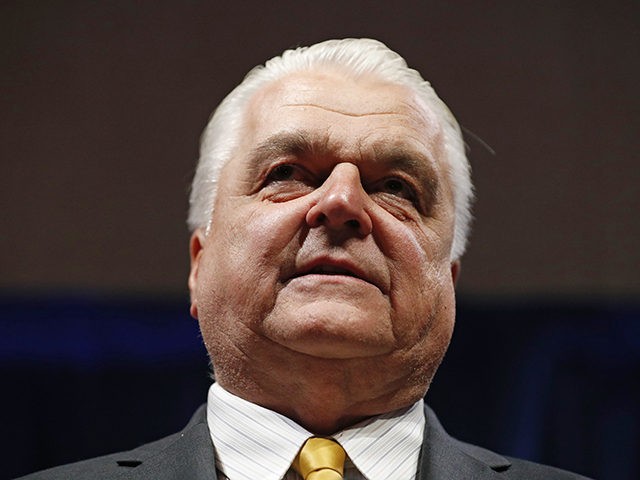 We are doomed as a nation if we continue to obey Satan Soldiers .
The Short List of "Reprobate" found in Romans 1:28 in reference to those whom God has rejected as godless and wicked. They "suppress the truth by their wickedness," and it is upon these people that the wrath of God rests (Romans 1:18). The Greek word translated "reprobate" in the New Testament is adokimos, which means literally "unapproved, that is, rejected; by implication, worthless (literally or morally)." SRH…
A group called Evangelicals for Trump skirted Nevada's fascist anti-Christian laws by holding a worship service in a casino.
And now Nevada's Democrat governor, the anti-science and bigoted Steve Sisolak, has not only publicly lashed out at the peaceful Christian gathering, the casino's been punished with a $250 fine.
So get this… And tell me Nevada's Democrats and U.S. Supreme Court Chief Justice John Roberts (who sided with Nevada's Democrats) are not anti-Christian bigots.
In the Democrat-run state of Nevada, coronavirus social distancing rules allow for indoor casinos and amusement parks to operate at 50 percent capacity. So, no matter how many people this represents, as long as the indoor casino or amusement park does not operate over 50 percent capacity, they are in compliance with the law.
Churches, however, regardless of their size, are limited to only 50 worshipers.
In other words, if you have a mega-church the size of Caesar's Palace, the gambling joint is allowed to operate at 50 percent capacity while the mega-church is still restricted to only 50 worshipers.
This is not only absurd, it is, without question, anti-Christian bigotry as well as a politically-motivated move to upset the organizing structure within a church community that largely supports President Trump.
Here's the rundown…
On Thursday, five months after Nevada's bigots all but closed the state's churches, Evangelicals for Trump figured out that if the law allows casinos to operate at 50 percent capacity no matter how many people that adds up to, the answer is to move the worship service to a casino.
This is what you call a two-fer: 1) You can worship God while at the same time 2) you can point out the absurdity and bigotry of the law.
So that's exactly what they did…
The new norm California residents are still free to attend church. But they have been restricted from singing or chanting.
Naturally, Sisolak was furious… But if you read his Twitter meltdown, nowhere does he accuse the casino of violating social distancing regulations, which allow casinos to operate at 50 percent capacity.
Instead, he claims he's "dismayed" that the "campaign and business defied the State of Nevada emergency directive which limits public gatherings to 50 people or fewer."
Except, no one in this instance defied that directive because that directive applies to houses of worship, not casinos. And nowhere does Governor Bigot claim the worship service put the casino over 50 percent capacity, so therefore no laws were broken.
Nevertheless, the casino was still fined $250 by the fascist state.
Local media reports that the…
…gathering was said to be in violation of Governor Sisolak's Directive 021, Section 10, which reads: "the Nevada general public shall not gather in groups of more than fifty in any indoor or outdoor area subject to the limitations of this section, whether publicly owned or privately owned where the public has access by right or invitation, express or implied, whether by payment of money or not."
Except, people are allowed to gather indoors "in groups of more than fifty" if they are gathered at a casino and the casino is not operating at more than 50 percent capacity.
There is nothing here, including statements by the governor, that explains how the Evangelicals for Trump event in any way violated the law — unless, of course, exposing the law and the governor as bigots is a violation of the law; unless, of course, following the law in a way that exposes the absurdity of the law is not against the law; unless, of course, if it is legal for gamblers to gather at a casino but illegal for Christians…
And that's exactly what it is. Democrats and their Supreme Court allies have legalized second-class citizen status for Christians and Trump supporters.
Source: breitbart
The Left, a broad term for Liberal Socialist Democrats that can only be explained fully by using the Bible explanation of the human race is as follows. A servant of Satan, because you are either saved or lost. This election has brought out the true nature of who you serve. Simply put, it's Donald Trump, Conservatives, and Christians against the rest of the world. The Left's Love applies only to those who believe as they do. They Love evil and commit Anarchy against those who love good. They are governed by lies and never tell the truth. On this Friday, Inaugural Day for the swearing-in of Donald Trump as the 45th President of the United States the Left wants to commit widespread Anarchy to shut down the swearing-in ceremony. Their goal of transforming America, which was founded in Judea Christian values into a Pagan Nation is almost complete. Their goal has always been the total removal of God from American society and the downfall of America. Donald Trump says he is a Presbyterian, but he left off the USA, an apostate church.
Church burnt down for ignoring lockdown rules
"Bet you stay home now you hypokrits [sic]," read the misspelled graffiti outside of a burnt down church in Mississippi.
That graffiti, of course, is suspected to have come from the unidentified arsonist. The motive: the church ignored the city's lockdown rules, and continued holding services.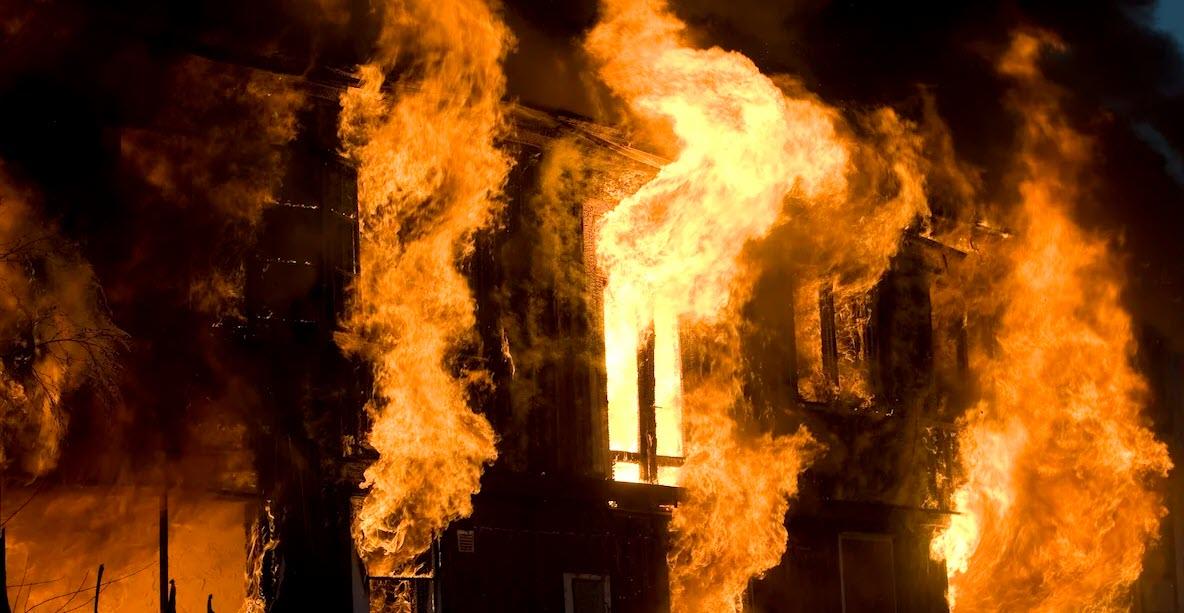 This same church sued the city of Holly Springs over the lockdowns after being cited for holding mass despite city restrictions on how many people could gather, and non-essential businesses.
The lawsuit cites religious freedom guaranteed under the First Amendment, and claims the congregation only held services inside when weather prevented outdoors services. And even then, proper social distancing methods were followed.
But it seems the arsonist took the mainstream media bait. The prevailing attitude is that you're hurting others by going about your normal life, and not cowering in fear inside your home.
This arson is not front page news because it doesn't support the mainstream narrative.
It wasn't the armed protesters who became violent. It was some Quarantine-Karen who thinks your freedom is more dangerous than arson.
Click here to read the full story.
Senate wants to ban coronavirus hate speech
A resolution introduced by Kamila Harris in the US Senate condemns "the increased use of anti-Asian rhetoric" which "has resulted in Asian Americans being harassed, assaulted, and scapegoated for the COVID–19 pandemic."
The resolution claims that "the use of anti-Asian terminology and rhetoric related to COVID–19, such as the ''Chinese Virus'', ''Wuhan Virus'', and ''Kung-flu'', have perpetuated anti-Asian stigma."
According to the resolution, words like these have allegedly (and only anecdotally) led to an increase in hate crimes against Asian Americans.
The resolution doesn't actually do anything, except call on public officials to condemn the anti-Asian rhetoric.
It also encourages law enforcement to investigate actual crimes against Asians, which hopefully they were already doing, since that's their job.
The resolution demands law enforcement compile statistics about anti-Asian bias, starting at the beginning of the coronavirus pandemic.
Surely next the Senate will introduce resolutions condemning anti-religious rhetoric related to the coronavirus lockdowns.
You wouldn't want people to, say, burn a church to the ground because of the media/ political hysteria.
Click here to read the resolution.
* * *
Woman arrested for sitting on the beach with "We Are Free" sign
A woman went to a beach in Miami, and sat down in the sand with a sign that read: "We Are Free."
Three police officers promptly responded to show the woman, no, you are not.
Miami police arrested the protester because it is currently illegal to sit on the beach in Miami.
Just think about this. Three police officers woke up that morning and went to work in the "Land of the Free."
At work these officers ripped a "We Are Free," sign out of a peaceful citizen's hands, physically restrained her, and brought her to jail, because she was sitting on a beach.
These officers' will enforce any arbitrary lockdown rule, however absurd or unconstitutional.
Click here to read the full story.
* * *
Neighbors Inform on Jewish School in NYC
A private Jewish school in New York City shut down with the rest of the city to slow the spread of coronavirus.
But a couple weeks to slow the spread turned into a couple months with life on hold.
Eventually, students returned to the school, without the permission of NYC.
But later the same day, the school was promptly shut down.
Neighbors called the police to report dozens of teenage students gathering on the premises. Some were not even wearing masks– the horror.
This is one of the latest confrontations between NYC officials punishing Orthodox and Hasidic Jews for flouting the lockdown rules, and continuing to exercise their First Amendment rights to practice religion, and peaceably assemble.
Somehow, turning in your Jewish neighbors for violating arbitrary laws sounds eerily familiar…
Click here to read the full story.
* * *
Michigan government employees will be paid $600 per week to take a day off
Michigan will usher 31,000 state employees into a federal Work Share program.
The state will "lay off" these employees for one day per week until July. That will save the state $80 million on payroll.
But because workers are technically "laid off" for one day per week, that allows them to be compensated with Federal Pandemic Unemployment Compensation of $600 per week.
That's right, it has become the responsibility of the entire nation to chip-in and pay these Michigan government employees $600 for each day they take off, stay home, and relax.
That's what heroes do these days, right? They do nothing. Stay home and watch Netflix, because the government told them to. So heroic.
Click here to read the press release, and here for the unemployment fact sheet.
The World Is In Big Trouble, for Those That Believe We Will Go Back to Some Sense of Normal Life Here on Earth, You Will Be Sadly Disappointed, Seven and Half Years of Hell on Earth Which Began January 1, 2020
"Our courts oppose the righteous, and justice is nowhere to be found. Truth stumbles in the streets, and honesty has been outlawed" (Isa. 59:14, NLT)…We Turned Our Backs On GOD, Now We Have Been Left To Our Own Devices, Enjoy…
While Mainstream Media Continues to Push a False Narrative, Big Tech Has Keep the Truth From Coming out by Shadow Banning Conservatives, Christians, and Like-Minded People, Those Death Attributed to the Coronavirus Is a Result of Those Mentioned, They Truly Are Evil…
StevieRay Hansen
Editor, HNewsWire.com
Watchmen does not confuse truth with consensus The Watchmen does not confuse God's word with the word of those in power…
In police-state fashion, Big Tech took the list of accused (including this site), declared all those named guilty and promptly shadow-banned, de-platformed or de-monetized us all without coming clean about how they engineered the crushing of dissent, Now more than ever big Tech has exposed there hand engaging in devious underhanded tactics to make the sinister look saintly, one of Satan's greatest weapons happens to be deceit…
The accumulating death toll from Covid-19 can be seen minute-by-minute on cable news channels. But there's another death toll few seem to care much about: the number of poverty-related deaths being set in motion by deliberately plunging millions of Americans into poverty and despair.
American health care, as we call it today, and for all its high-tech miracles, has evolved into one of the most atrocious rackets the world has ever seen. By racket, I mean an enterprise organized explicitly to make money dishonestly.
All the official reassurances won't be worth a bucket of warm spit. The Globals are behind the CoronaVirus, It Is a Man-Made Bioweapon.
We make every effort to acknowledge sources used in our news articles. In a few cases, the sources were lost due to a technological glitch. If you believe we have not given sufficient credit for your source material, please contact us, and we will be more than happy to link to your article.