Advisory: Be careful of what you read on social media. The algorithms used by these platforms have no regard for Biblical truth. They target your emotions to keep you engaged on their site so their advertisers can drop more ads. These platforms exist to enrich their stockholders. Consider God's promise to Believers in James 1:5, "If any of you lacks wisdom, you should ask God, who gives generously to all without finding fault, and it will be given to you."
Has Been Replaced by a Masked and Muffled Gasp That Advises, Without Hope of a Second Opinion, "Give Me Lockdowns and Keep Me Safe"…
The globalists responsible for engineering a medical tyranny across much of the Western world have something valuable to teach right-wing nationalists and would-be fascists, and that is you don't sell your damaged product out of the barrel of a machine gun, but rather dripping from the end of a syringe that promises to end all pain and misery.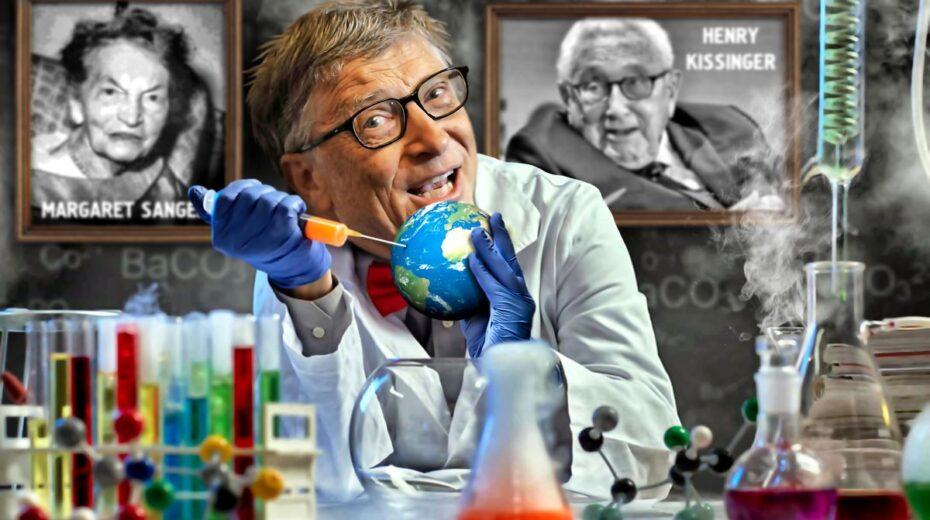 Patrick Henry, one of America's more outspoken Founding Fathers, famously remarked "give me liberty or give me death" when the life of his nation was on the line.
Today, America's famous battle cry has been replaced by a masked and muffled gasp that advises, without hope of a second opinion, "give me lockdowns and keep me safe."
So terrified is the American public of catching a virus that comes with a 99 percent survival rate that they are willing to forego Thanksgiving, the great national holiday commemorating – with no loss of irony – their Pilgrim ancestors' collective courage to overcome the wild, hostile conditions of their new land.
It must be said that no fascist party has ever been so adept when it came to sealing the collective fate of their people to a common enemy. That's because the threat facing mankind today, or so we are told, is not some nefarious ideology, like communism, or even a terrorist organization that the masses can be rallied to fight. Rather, the threat is a microscopic contagion that is capable of invading every nook and cranny of our lives. Already the age of manly handshakes is over, replaced by an emasculated majority, while an entire generation of youth now looks at their fellow human beings as infernal germ factories.
And unlike a traditional enemy that can be seen, attacked and eventually defeated, the coronavirus – we have been oddly forewarned – will make landfall again and again, while regularly morphing with comic book abilities into an increasingly deadlier villain. In this landless battle, only the medical authorities are decorated as heroes, while the people, lacking the professional credentials, are forced to be passive and helpless onlookers, their freedom of movement severely constrained. More importantly, the forces of nationalism have become irrelevant; only a globalist, one-world-order response can defeat this pandemic.
There is very good reason to suspect, however, that either the science on all of this is half-baked, or we the people are being intentionally duped on a grand scale. In fact, it's probably a little bit of both. First, relying on nothing more than empirical evidence, it does not seem unreasonable to suggest that there is no existential emergency confronting mankind. If there were, we would expect to see decomposing bodies piling up in the streets, like in the medieval times during the Black Plague. This would be especially the case among the homeless population, which is certainly not practicing social distancing etiquette as they pass around open containers on street corners.
Nor does there seem to be any massive queuing up at hospitals for emergency treatment. In fact, as early as April, New York Governor Andrew Cuomo told President Trump that the Navy hospital ship USNS Comfort deployed to New York City by the federal government to help fight the coronavirus outbreak was "no longer needed". Cuomo said the need for the support vessel "didn't reach the levels that had been projected." And I am certainly not the only one who has noticed that Covid cases seem to fluctuate curiously with the political climate.
Let's not forget that the overwhelming majority of Covid 'victims' recover nicely at home, according to no less of an authority than Anthony Fauci. At the same time, many people who acquire the disease are asymptomatic and never even knew they were infected. Children, meanwhile, seem amazingly impervious to the virus. That is not to say that there has been no sign of a virus this winter season. Of course there has been, just like every year. But while Covid cases may be on the rise in some places, and invisible in others, the death rate from this illness remains low and tumbling, predominantly hitting elderly people already suffering from comorbidities.
There are other reasons to be suspicious that what we are dealing with is not a first-class medical emergency, but rather something much more sinister. Like maybe an excuse for rolling out a Western-made vaccine that carries a microchip implant with tracking technology? Such a claim will sound less fantastic when it is realized that it has already been developed.
It is no secret that just one month before Covid-19 made its dramatic landfall in the United States, purportedly from Wuhan, China, MIT researchers announced a new method for recording a patient's vaccination history: storing the smartphone-readable data under the skin at the same time a vaccine is administered.
"By selectively loading microparticles into microneedles, the patches deliver a pattern in the skin that is invisible to the naked eye but can be scanned with a smartphone that has the infrared filter removed," MIT News reported.

"The patch can be customized to imprint different patterns that correspond to the type of vaccine delivered."
Would it surprise anyone to know that the research was funded largely by the Bill and Melinda Gates Foundation, the same family venture that now provides the bulk of funding to the World Health Organization?
In a new interview, Bill Gates authoritatively states that mass public gatherings will not come back "at all" until we have mass vaccination. Who made him king of the world? https://cbsnews.com/video/extended-interview-bill-gates-on-coronavirus-pandemic/… … https://twitter.com/rooshv/status/1246263737436254210/video/1
Then, in September 2019, ID2020, a San Francisco-based biometric company that counts Microsoft as one of its founding members, announced a new project that involves the "exploration of multiple biometric identification technologies for infants" that is based on "infant immunization."
We could continue here with a long list of other disturbing technologies that would effectively turn people into walking antennae for the rest of their lives, but the point is hopefully clear: although many people might be willing to accept a vaccine against Covid-19, they probably do not want the extra technological add-ons that people like Bill Gates, a man with zero medical qualifications, seem extremely anxious to include.
So what can Americans expect next? How about 'Freedom Passes' that Britons may need before they are able to return to some semblance of normalcy?
According to the Daily Mail, "Britons are set to be given Covid 'freedom passes' as long as they test negative for the virus twice in a week, it has been suggested…To earn the freedom pass, people will need to be tested regularly and, provided the results come back negative, they will then be given a letter, card or document they can show to people as they move around."
And this is what they call a "return to normalcy."
Personally, I call those plans the approach of fascism. And for those who doubt that it could not happen in America should heed the words of the late sagacious comedian George Carlin, who once quipped that "when fascism comes to America, it will not be in brown and black shirts. It will not be with jackboots. It will be Nike sneakers and smiley shirts." Had Carlin been alive today to see the tremendous mess we've inherited, he would most likely have included a syringe in the neo-fascist's toolkit.
Altering Human Genetics Through Vaccination, and Bill Gates as the Crazy, Want-To-Be Doctor That's Willing to Risk Your Life…
One of Satan's Lieutenants Has a Message for the People: Bill Gates Warns "World Won't Return to Normal" Until "Second Generation" of COVID-19 Super-Vaccines Arrives…
As the number of trial halts involving experimental COVID-19 vaccines and therapeutics grows, public policymakers, the scientific community, and billionaires like Bill Gates are becoming increasingly worried about an issue that analysts from Goldman Sachs raised in a recent research note, where they warned that the biggest obstacle to eradicating COVID-19 could be convincing everyone to take the vaccines.
So after doing his part to sow doubt about the reliability of President Trump's FDA, Microsoft founder Bill Gates is now doing a series of interviews to tout his foundation's collaboration with the WHO (which aims to provide vaccine doses to everyone in need across the developing world) and urge his audience to stop worrying and accept the vaccine, as soon as it's available (for the record, Gates said recently that he expects vaccines to be widely available by the end of next year, though he qualified that by acknowledging that the efficacy of vaccines is still unknown).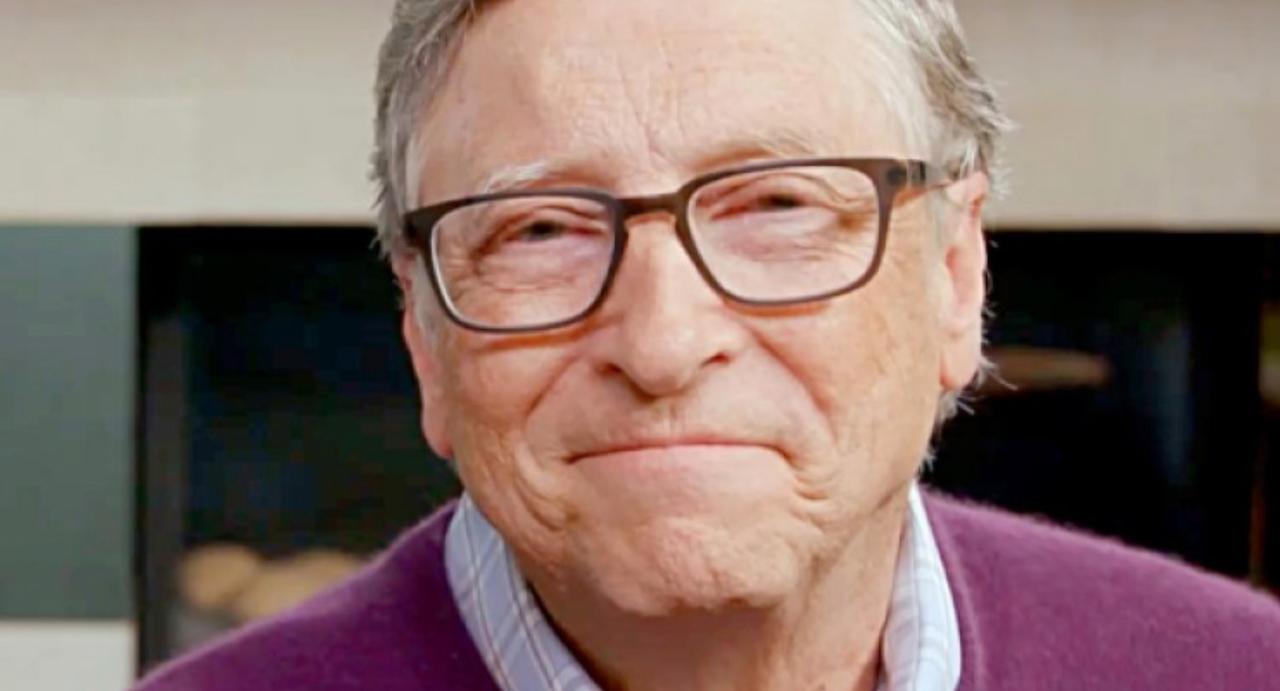 But as of last night, that timeline has apparently changed, as Gates now apparently believes – perhaps in light of the recent cases of patients being reinfected with the virus – that the initial round of vaccines in development won't be enough to provide complete immunity.
In an interview with NBC news last night, Gates warned that the world "won't return to normal" until "a lot of people" take a second "super-effective" coronavirus vaccine that could be years away.
"The only way we'll get completely back to normal is by having, maybe not the first generation of vaccines, but eventually a vaccine that is super-effective, and that a lot of the people take, and that we get the disease eliminated on a global basis," said Gates.
We won't be able to "build back in a positive way" until then, Gates said.
To be sure, viewers should probably take Gates' latest projection with a grain of salt: as Gates believes our present situation will not be totally reversed until we reach "Zero COVID", ie totally eliminating the virus worldwide.
That's a higher bar than any other disease in modern history, as Paul Joseph Watson points out.
Gates' interview blitz continued as he also did a pre-recorded interview with "Squawk Box" host Becky Quick, which aired Wednesday morning on the show.
Asked by Quick if he has been "surprised" at the amount of pushback to wearing masks, Gates replied that it's what "the leaders" are saying, though he acknowledged that the messaging on masks didn't emerge until April or May.
Still, he doesn't see it as "some kind of ultra-important freedom thing".
"We're asking you to cover up," Gates said, adding that vaccines are "the primary tool we have until these therapeutics and vaccines get out there in big numbers."
Bill Gates: Introduction Into Destruction, The Mark Of The Beast "id2020 Alliance"
As Time Goes on There Will Be a Lot of Politicians, Police Officers, Judges That Will Take Cover in Other Words They Are Going to Remain Neutral Out for Fear for Their Lives. You Are On Your Own, Prepare For The Worst, Pray for the Best –Tribulations Will Be Very Ugly
I Want Everyone to Know, Never Take Anyone's Word for the Gospel, Especially Revelations, Here's How It Works. When You're in the Word God Will Speak to You Through His Holy Spirit He Will Move You in the Direction He Wants You to Go. Please Stop Looking for That Individual Here on Earth That Has All the Answers, They're Not Here and That Confuse You.. That Includes Anything I Say Always Test Every Spirit. Every Word That Is Uttered Out of Any Man's Mouth Must Be Verified Through the Holy Spirit… Stevieray Hansen
While Mainstream Media Continues to Push a False Narrative, Big Tech Keep the Truth From Coming out by Shadow Banning Conservatives, Christians, and Like-Minded People, Those Death Attributed to the Coronavirus Is a Result of Those Mentioned, They Truly Are Evil…
Up-Date–Bill Gates Brought US The Personal Computer; Now He Brings US The Mark Of The Beast Under The Guise Of Virus Safety…
"Immunity Certificates" Are Coming – COVID-Survivors To Get 'Special Passports' Enabling Return To 'Normalcy'
American health care, as we call it today, and for all its high-tech miracles, has evolved into one of the most atrocious rackets the world has ever seen. By racket, I mean an enterprise organized explicitly to make money dishonestly.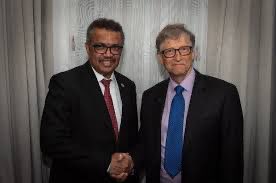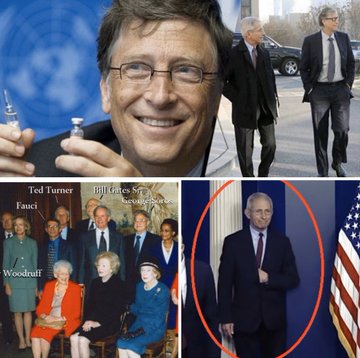 Update: Even more prophetically, billionaire hedge fund manager Bill Ackman tweeted about his "optimism" and the need for
"…Hydroxychloriquine and antibiotics appear to help. There is increasing evidence that the asymptomatic infection rate could be as much as 50X higher than expected.

If this is true, the severity and death rate could be much lower than anticipated, and we could be closer to herd immunity than projected. Highly accurate antibody tests are scaling production and distribution which will definitively answer this question hopefully soon.

One could imagine a world in the next few months where everyone is tested and all but the immune-compromised go back to a socially distanced but more normal life.

We wear bracelets or carry a phone certificate which indicate our status, and track infections where they emerge…"
Yay, let's all cheer for antibody-based freedom.
The rollout of immunity certificates across the world will likely be government-issued to first responders and citizens who have developed resistance to COVID-19.
People who have contracted the virus and have recovered, normally develop antibodies to fight the virus, could be their golden ticket to escape regions that have strict social distancing measures and or lockdowns.
Just imagine, immunity certificates granted by governments to people who have recovered or have developed resistance to the virus could be considered special passports that will allow them to freely travel across states, countries, and or the world — while everyone else remains hunkered down in their homes or doomsday bunkers.
Some of the first talks of this has originated in the UK. The government could roll out immunity passports to Britons who have already contracted and recovered from the virus so they can reenter the economy, reported The New York Times.
What Mr. Gates is trying to say in his academic jibber jabber, I'm going to focus 100% of my time to yoking humanity, Im A-moral and that's a good recipe to bring on the New World order
Mr. slimy can't seem to be truthful," he claims the World Should Have Listened To WHO" CEO Tedros What's so amazing, Trump has no idea of what he's doing in terms of end-times prophecy
Source: HNewsWire ZeroHedge HNewsWire HNewsWire
StevieRay Hansen
Editor, HNewsWire.com
Watchmen does not confuse truth with consensus The Watchmen does not confuse God's word with the word of those in power…
Events of the Tribulation
In the Great Tribulation 2 ½ million die every day for 42 months. In Auschwitz, less than a thousand died each day. That means 2500x as many people die every day. Or to put it in Auschwitz terms—the number of people that died every day at Auschwitz will die every 30 seconds in the Great Tribulation! Or in other terms living on earth will be like living in an Auschwitz death camp—and in death toll there will be the equivalent of an Auschwitz Holocaust twice a day for 42 months!
A brief look through the pages of Revelation chapters six, eight, nine, and sixteen–describe the living hell you can avoid if you are saved this morning. Here are only a few of the dreadful disasters that take place during the Tribulation:
One out of every two people will die during the Tribulation (see Rev. 6:8 and onward), some through the ravages of war, others by starvation, and amazingly many others by the 'beasts of the earth'. So, whether by death that comes instantly and thus less dreaded or a slow and painful death that is lingering and agonizing-50 percent of all people will die. The world's population was 6,415,574,176 yesterday, so that means at least 3,207,500,000 will die. Does that amount to just about eleven times the current population of the United States-can you imagine that? And remember that the population of the world is doubling every 39.5 years. So every day the number of people who will die becomes larger and larger.
One-third of all vegetation will be burned up. All grass, every tree, everything green will be destroyed (see Rev. 8:7).
The sun and the moon will be darkened as nature goes into revolt (see Rev. 8:12).
The gates of hell will open and hordes of locusts, the size of horses, will come upon the earth. Those locusts will be allowed to sting men like scorpions and the pain will last for five months. The Bible says men will beg God to let them die but they will not die (see Rev. 9:3-6).
There will be worldwide famine, unlike anything the world has ever seen (see Rev. 18:8).
There will be a world war so bloody that the blood of those killed in battle will flow for two hundred miles up to the bridle of a horse in the valley of Jezreel. This will be the Battle of Armageddon (see Rev. 14:20).
All told, during the Great Tribulation, as many as half of all the people on the earth will be killed.
This is what their New World Order looks like, Democrats Lawmaker in California: 'legalize child prostitution' SACRAMENTO – Beginning on Jan. 1, police cannot arrest child prostitutes in the streets of California, except under limited circumstances. And dumb down people wonder why California is burning to the ground, poke God in the eyes enough times and his anger will start to show…
Daily Devotional: Matthew 24:12-14 (NIV) 12 Because of the increase of wickedness, the love of most will grow cold, 13 but he who stands firm…
Read More
We make every effort to acknowledge sources used in our news articles. In a few cases, the sources were lost due to a technological glitch. If you believe we have not given sufficient credit for your source material, please contact us, and we will be more than happy to link to your article.