Advisory: Be careful of what you read on social media. The algorithms used by these platforms have no regard for Biblical truth. They target your emotions to keep you engaged on their site so their advertisers can drop more ads. These platforms exist to enrich their stockholders. Consider God's promise to Believers in James 1:5, "If any of you lacks wisdom, you should ask God, who gives generously to all without finding fault, and it will be given to you."
Until "Second Generation" of COVID-19 Super-Vaccines Arrives…
As the number of trial halts involving experimental COVID-19 vaccines and therapeutics grows, public policymakers, the scientific community, and billionaires like Bill Gates are becoming increasingly worried about an issue that analysts from Goldman Sachs raised in a recent research note, where they warned that the biggest obstacle to eradicating COVID-19 could be convincing everyone to take the vaccines.
So after doing his part to sow doubt about the reliability of President Trump's FDA, Microsoft founder Bill Gates is now doing a series of interviews to tout his foundation's collaboration with the WHO (which aims to provide vaccine doses to everyone in need across the developing world) and urge his audience to stop worrying and accept the vaccine, as soon as it's available (for the record, Gates said recently that he expects vaccines to be widely available by the end of next year, though he qualified that by acknowledging that the efficacy of vaccines is still unknown).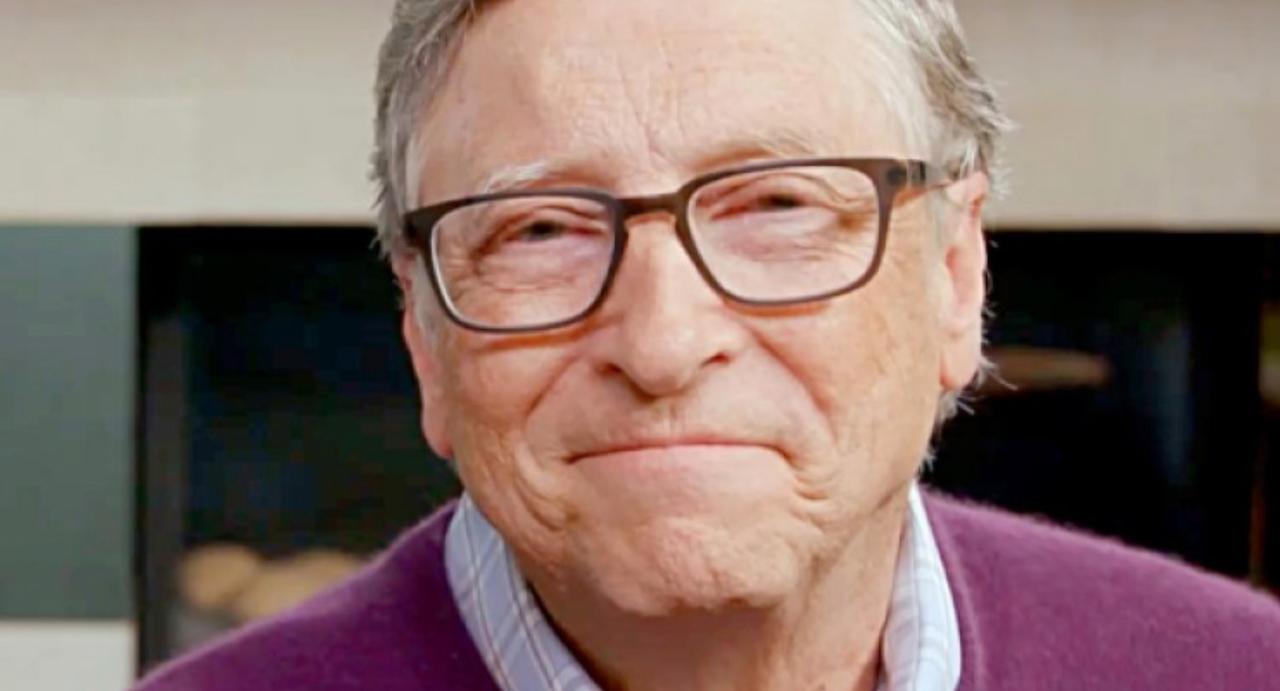 But as of last night, that timeline has apparently changed, as Gates now apparently believes – perhaps in light of the recent cases of patients being reinfected with the virus – that the initial round of vaccines in development won't be enough to provide complete immunity.
In an interview with NBC news last night, Gates warned that the world "won't return to normal" until "a lot of people" take a second "super-effective" coronavirus vaccine that could be years away.
"The only way we'll get completely back to normal is by having, maybe not the first generation of vaccines, but eventually a vaccine that is super-effective, and that a lot of the people take, and that we get the disease eliminated on a global basis," said Gates.
We won't be able to "build back in a positive way" until then, Gates said.
To be sure, viewers should probably take Gates' latest projection with a grain of salt: as Gates believes our present situation will not be totally reversed until we reach "Zero COVID", ie totally eliminating the virus worldwide.
That's a higher bar than any other disease in modern history, as Paul Joseph Watson points out.
Gates' interview blitz continued as he also did a pre-recorded interview with "Squawk Box" host Becky Quick, which aired Wednesday morning on the show.
Asked by Quick if he has been "surprised" at the amount of pushback to wearing masks, Gates replied that it's what "the leaders" are saying, though he acknowledged that the messaging on masks didn't emerge until April or May.
Still, he doesn't see it as "some kind of ultra-important freedom thing".
"We're asking you to cover up," Gates said, adding that vaccines are "the primary tool we have until these therapeutics and vaccines get out there in big numbers."
The next topic was another one of Gates' favorites: the "conspiracy theories" targeting "Dr. Fauci and myself."
"Do we have some malign reason to think vaccines are important in general – that's unfortunate, particularly as it undermines the mask wearing, or it undermines as vaccines get approved…as we want people to protect their loved ones, protect the community…and do something to keep them safe."
The Great Barrington Declaration
The Great Barrington Declaration – As infectious disease epidemiologists and public health scientists we have grave concerns about the damaging physical and mental health impacts of the prevailing COVID-19 policies, and recommend an approach we call Focused Protection.
Coming from both the left and right, and around the world, we have devoted our careers to protecting people. Current lockdown policies are producing devastating effects on short and long-term public health. The results (to name a few) include lower childhood vaccination rates, worsening cardiovascular disease outcomes, fewer cancer screenings and deteriorating mental health – leading to greater excess mortality in years to come, with the working class and younger members of society carrying the heaviest burden. Keeping students out of school is a grave injustice.
Keeping these measures in place until a vaccine is available will cause irreparable damage, with the underprivileged disproportionately harmed.
Fortunately, our understanding of the virus is growing. We know that vulnerability to death from COVID-19 is more than a thousand-fold higher in the old and infirm than the young. Indeed, for children, COVID-19 is less dangerous than many other harms, including influenza.
As immunity builds in the population, the risk of infection to all – including the vulnerable – falls. We know that all populations will eventually reach herd immunity – i.e. the point at which the rate of new infections is stable – and that this can be assisted by (but is not dependent upon) a vaccine. Our goal should therefore be to minimize mortality and social harm until we reach herd immunity.
The most compassionate approach that balances the risks and benefits of reaching herd immunity, is to allow those who are at minimal risk of death to live their lives normally to build up immunity to the virus through natural infection, while better protecting those who are at highest risk. We call this Focused Protection.
Adopting measures to protect the vulnerable should be the central aim of public health responses to COVID-19. By way of example, nursing homes should use staff with acquired immunity and perform frequent PCR testing of other staff and all visitors. Staff rotation should be minimized. Retired people living at home should have groceries and other essentials delivered to their home. When possible, they should meet family members outside rather than inside. A comprehensive and detailed list of measures, including approaches to multi-generational households, can be implemented, and is well within the scope and capability of public health professionals.
Those who are not vulnerable should immediately be allowed to resume life as normal. Simple hygiene measures, such as hand washing and staying home when sick should be practiced by everyone to reduce the herd immunity threshold. Schools and universities should be open for in-person teaching. Extracurricular activities, such as sports, should be resumed. Young low-risk adults should work normally, rather than from home. Restaurants and other businesses should open. Arts, music, sport and other cultural activities should resume. People who are more at risk may participate if they wish, while society as a whole enjoys the protection conferred upon the vulnerable by those who have built up herd immunity.
On October 4, 2020, this declaration was authored and signed in Great Barrington, United States, by:
Dr. Martin Kulldorff, professor of medicine at Harvard University, a biostatistician, and epidemiologist with expertise in detecting and monitoring infectious disease outbreaks and vaccine safety evaluations.
Dr. Sunetra Gupta, professor at Oxford University, an epidemiologist with expertise in immunology, vaccine development, and mathematical modeling of infectious diseases.
Dr. Jay Bhattacharya, professor at Stanford University Medical School, a physician, epidemiologist, health economist, and public health policy expert focusing on infectious diseases and vulnerable populations.SIGN THE DECLARATION
Co-signers
Medical and Public Health Scientists and Medical Practitioners
Dr. Rajiv Bhatia, physician, epidemiologist and public policy expert at the Veterans Administration, USA
Dr. Stephen Bremner,professor of medical statistics, University of Sussex, England
Dr. Anthony J Brookes, professor of genetics, University of Leicester, England
Dr. Helen Colhoun, ,professor of medical informatics and epidemiology, and public health physician, University of Edinburgh, Scotland
Dr. Angus Dalgleish, oncologist, infectious disease expert and professor, St. George's Hospital Medical School, University of London, EnglandDr. Sylvia Fogel, autism expert and psychiatrist at Massachusetts General Hospital and instructor at Harvard Medical School, USA
Dr. Eitan Friedman, professor of medicine, Tel-Aviv University, Israel
Dr. Uri Gavish, biomedical consultant, Israel
Dr. Motti Gerlic, professor of clinical microbiology and immunology, Tel Aviv University, IsraelDr. Gabriela Gomes, mathematician studying infectious disease epidemiology, professor, University of Strathclyde, Scotland
Dr. Mike Hulme, professor of human geography, University of Cambridge, EnglandDr. Michael Jackson, research fellow, School of Biological Sciences, University of Canterbury, New ZealandDr. Annie Janvier, professor of pediatrics and clinical ethics, Université de Montréal and Sainte-Justine University Medical Centre, Canada
Dr. David Katz, physician and president, True Health Initiative, and founder of the Yale University Prevention Research Center, USADr. Andrius Kavaliunas, epidemiologist and assistant professor at Karolinska Institute, SwedenDr. Laura Lazzeroni, professor of psychiatry and behavioral sciences and of biomedical data science, Stanford University Medical School, USA
Dr. Michael Levitt, biophysicist and professor of structural biology, Stanford University, USA.
Recipient of the 2013 Nobel Prize in Chemistry.
Dr. David Livermore, microbiologist, infectious disease epidemiologist and professor, University of East Anglia, EnglandDr. Jonas Ludvigsson, pediatrician, epidemiologist and professor at Karolinska Institute and senior physician at Örebro University Hospital, SwedenDr. Paul McKeigue, physician, disease modeler and professor of epidemiology and public health, University of Edinburgh, ScotlandDr. Cody Meissner, professor of pediatrics, expert on vaccine development, efficacy, and safety. Tufts University School of Medicine, USA
Dr. Ariel Munitz, professor of clinical microbiology and immunology, Tel Aviv University, Israel
Dr. Yaz Gulnur Muradoglu, professor of finance, director of the Behavioural Finance Working Group, Queen Mary University of London, England
Dr. Partha P. Majumder, professor and founder of the National Institute of Biomedical Genomics, Kalyani, India
Dr. Udi Qimron, professor of clinical microbiology and immunology, Tel Aviv University, Israel
Dr. Matthew Ratcliffe, professor of philosophy, specializing in philosophy of mental health, University of York, EnglandDr. Mario Recker, malaria researcher and associate professor, University of Exeter, EnglandDr. Eyal Shahar, physician, epidemiologist and professor (emeritus) of public health, University of Arizona, USA
Dr. Karol Sikora, physician, oncologist, and professor of medicine at the University of Buckingham, EnglandDr. Matthew Strauss, critical care physician and assistant professor of medicine, Queen's University, CanadaDr. Rodney Sturdivant, infectious disease scientist and associate professor of biostatistics, Baylor University, USADr. Simon Thornley, epidemiologist and biostatistician, University of Auckland, New Zealand
Dr. Ellen Townsend, professor of psychology, head of the Self-Harm Research Group, University of Nottingham, England
Dr. Lisa White, professor of modelling and epidemiology, Oxford University, England
Dr. Simon Wood, biostatistician and professor, University of Edinburgh, Scotland
The World Is In Big Trouble, for Those That Believe We Will Go Back to Some Sense of Normal Life Here on Earth, You Will Be Sadly Disappointed, Seven Years of Hell on Earth Which Began January 1, 2020
"Our courts oppose the righteous, and justice is nowhere to be found. Truth stumbles in the streets, and honesty has been outlawed" (Isa. 59:14, NLT)…We Turned Our Backs On GOD, Now We Have Been Left To Our Own Devices, Enjoy…
While Mainstream Media Continues to Push a False Narrative, Big Tech Has Keep the Truth From Coming out by Shadow Banning Conservatives, Christians, and Like-Minded People, Those Death Attributed to the Coronavirus Is a Result of Those Mentioned, They Truly Are Evil…
Source: HNewsWire gbdeclaration.org/ ZeroHedge HNewsWire HNewsWire HNewsWire HNewsWire HNewsWire HNewsWire HNewsWire HNewsWire
StevieRay Hansen
Editor, HNewsWire.com
Watchmen does not confuse truth with consensus The Watchmen does not confuse God's word with the word of those in power…
In police-state fashion, Big Tech took the list of accused (including this site), declared all those named guilty and promptly shadow-banned, de-platformed or de-monetized us all without coming clean about how they engineered the crushing of dissent, Now more than ever big Tech has exposed there hand engaging in devious underhanded tactics to make the sinister look saintly, one of Satan's greatest weapons happens to be deceit…
The accumulating death toll from Covid-19 can be seen minute-by-minute on cable news channels. But there's another death toll few seem to care much about: the number of poverty-related deaths being set in motion by deliberately plunging millions of Americans into poverty and despair.
American health care, as we call it today, and for all its high-tech miracles, has evolved into one of the most atrocious rackets the world has ever seen. By racket, I mean an enterprise organized explicitly to make money dishonestly.
All the official reassurances won't be worth a bucket of warm spit. The Globals are behind the CoronaVirus, It Is a Man-Made Bioweapon.
Altering Human Genetics Through Vaccination, and Bill Gates as the Crazy, Want-To-Be Doctor That's Willing to Risk Your Life…
Daily Devotional: Matthew 24:12-14 (NIV) 12 Because of the increase of wickedness, the love of most will grow cold, 13 but he who stands firm…
Read More
We make every effort to acknowledge sources used in our news articles. In a few cases, the sources were lost due to a technological glitch. If you believe we have not given sufficient credit for your source material, please contact us, and we will be more than happy to link to your article.