Advisory: Be careful of what you read on social media. The algorithms used by these platforms have no regard for Biblical truth. They target your emotions to keep you engaged on their site so their advertisers can drop more ads. These platforms exist to enrich their stockholders. Consider God's promise to Believers in James 1:5, "If any of you lacks wisdom, you should ask God, who gives generously to all without finding fault, and it will be given to you."
Mandatory COVID-19 Vaccine With No Exemptions…
The New York State Bar Association is urging the state to adopt mandatory COVID-19 vaccinations once they become available – if 'voluntary measures fail to protect public health' – and has recommended following 'current New York law' – including exemptions for "religious, philosophical or personal reasons," according to the New York Law Journal.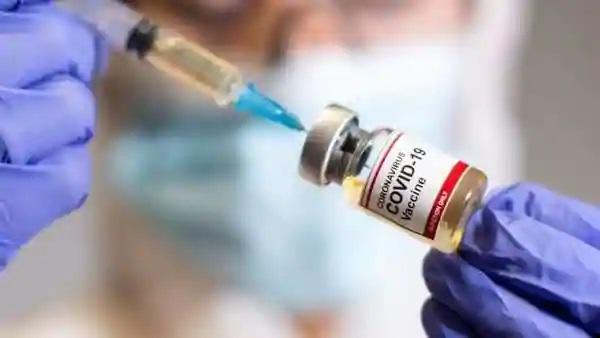 "The authority of the state to respond to a public health crisis is well-established in constitutional law," said Mary Beth Morrisey NY Bar association Health Law Section Task Force chair, in a Saturday statement.
"In balancing the protection of the public's health and civil liberties, the Public Health Law recognizes that a person's health can and does affect others," she continued. "It may become necessary to require that certain individuals or communities be vaccinated, such as healthcare workers and students, to protect the public's health."
According to the Bar Association's recommendation, "To protect the public's health, it would be useful to provide guidance, consistent with existing law or a state emergency health powers act as proposed in Resolution #1, to assist state officials and state and local public health authorities should it be necessary for the state to consider the possibility of enacting a vaccine mandate."
They also recognize that the public needs to believe that the vaccine is safe and that it works.
"A vaccine must not only be safe and efficacious; it must be publicly perceived as safe and efficacious."
These Governors and Politicians Are Caught up in Their Own Destruction, the Plandemic of All Scamdemic Has Turned on Its Creators and Will Wreak Havoc…
These governors and politicians are caught up in their own destruction, the Plandemic has turned on its creators and will wreak havoc…
The Plandemic Has Been Designed to Make Society Suffer. They Know If They Crush Society, They Will Be Able to Implement the New World Order. The Alternative Would Be FEMA Food Lines, Satan Soldiers, and Billionaire Financier George Soros in Full Stride.
"We are going to go from 'Dirty Cash to Digital Trash,' which is also the title…
In some ways, much of the election became about the handling of Covid-19. One thing we have learned since this monster out of China has spread across the world is that Covid-19 is not nearly as deadly as we once thought. Because of how things were handled in China fear exploded. This resulted in many people getting the image of Covid-19 hitting on the level of the black plague. We were presented with the idea trucks might roll down our streets with loudspeakers blaring, "Bring out your Dead!".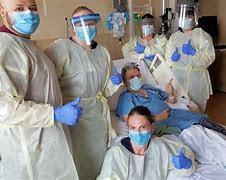 On March first of this year, I published my fifth article on Covid-19. It seems I was early to the table claiming it had the potential to be a big deal. At the time some of those reading my articles criticized me for writing about a disease that didn't exist. Like many people, I never would have predicted much of what has unfolded since. Whether it is because Covid-19 has become so politicized or because those in the scientific and medical community simply cannot agree as to the answers, so far many questions about Covid-19 have not been fully addressed.
Back in March, I put forth the following questions stating," What we really need to know about the corona-virus is how it will affect us as individuals. At the time, the picture presented by governments was sketchy at best. Driven by agendas such as preventing panic and spinning the ramifications to lessen their toll on financial markets made what we were told unreliable. The big issue facing those interested at the time was what to expect and how to prepare. Below is a list of what I saw as the five most five crucial issues before us.
Just how deadly is this thing and what are the odds you will get it?
Are we looking at citywide lock-downs such as those that have been instituted in other countries?
Is it expected to return time and time again and how long before we know?
If I or someone I know appears to start showing symptoms, what is the best course forward?
What are the long and short-term economic consequences of this outbreak?
Covid-19 Is Not As Deadly As Thought
In the minds of the public several concerns and issues remain unresolved. Whether it is because Covid-19 has become so politicized or because those in the scientific and medical community simply cannot agree on the answers the fact is many of these questions have not been fully addressed. Today, with it clear Covid-19 is not the "get it you die" killer we thought, the questions above have been replaced with several others. Most of us are not panicked but slowly becoming resolved to the fact we are living in a world that will never be the same.Our lifestyles have undergone some rapid social adjustments as the concerns of being stalked by such a virus have unsettled in.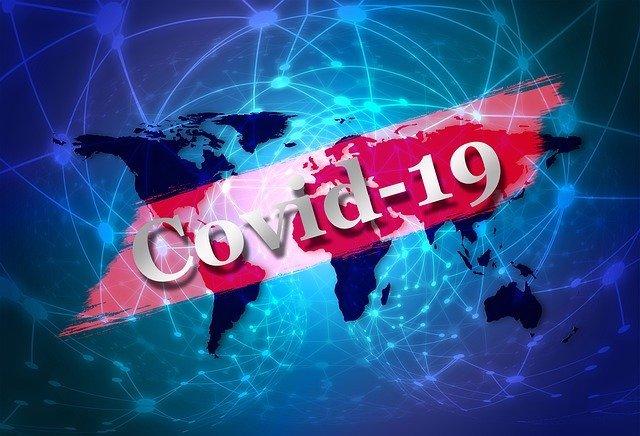 The public hasgood reason to be skeptical of what we are being told when the so-called experts can't agree on how long a person should be quarantined and continue changing how long the virus can live on different surfaces. In truth, we have no idea how far this virus has spread. Remember, not everyone that has been infected has been tested. Many countries have few health care facilities and still suffer from a shortage of test kits. While this virus is particularly dangerous because many carriers of the infection show no symptoms the big question is whether it merits such stringent measures as to locking down the movement of people in large areas to stop its spread.
Other issues revolve around when and how a vaccine will be received. Most vaccines have verylong study periods that most likely won't be done before a vaccine is hastily rushed through development.This has led to growing questions and fear about whether it will be safe or how it effective it will be mean many Americans are not enthusiastically ready to be vaccinated. Talk about it being required or mandated does not sit well with a large part of the population. Of course, the bill for all of this will be massive and we the taxpayers will get stuck with all of it. All of this is truly an incoherent mess in which both social media and a bias media with an agenda have worked extremely hard to spin and politicize.
The mainstream narrative is that Covid-19 remains a quite deadly and novel disease and there are no effective treatments. This means that society must do all it can to help the brave health authorities that care about saving lives including surrendering our liberties and shutting down the economy. with a second and possibly third wave ramping up across the U.S. and Europe and there's nothing we can do to limit it except shut down businesses and halt the ability to travel and gather. Much of this narrative and hype is based on the idea every life is precious and equal. It discounts the fact quality of life matters. Keeping a ninety-five-year-old person with Covid-19 alive could be seen as not saving a life but merely extending it at great cost.
Deaths Did Meet Predictions
Some covid skeptics might go as far as to argue this has become just as much about money as health, and we are talking trillions of dollars. Slow-moving incompetent overpaid bureaucrats within governments with strong agendas generate and control both the data and the narrative. Whether the goal of a government is to limit panic, deflect criticism from its failings, or simply generate the impression they have control of the situation we pay the price. When we step back and look at what has so far occurred we find that perhaps locking down societies doesn't do much to combat the disease while it does do a lot to ruin people's lives and livelihoods?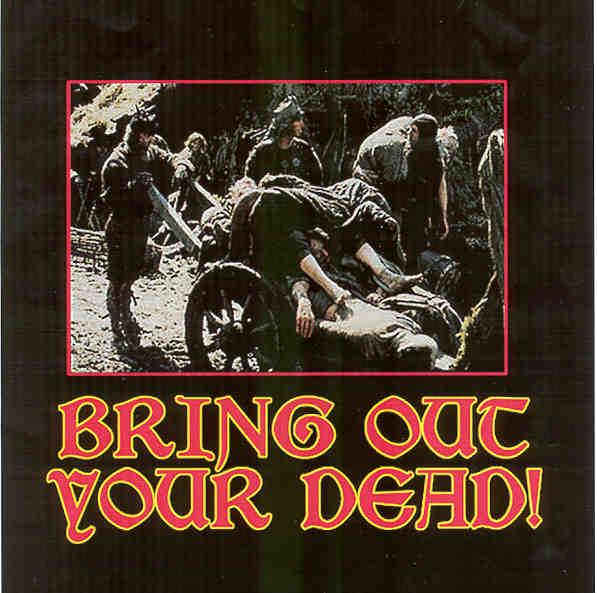 The alternative narrative is very different. it is based on the idea that while covid-19 is a dangerous disease, it is not novel. Some people argue a combination of mostly OTC supplements could reasonably be expected to drop the severity of illness and the already low mortality rate by 90% or more. Common sense an assortment of very effective, inexpensive widely-available methods of preventatives exist that lessening its impact. Still, we are told health authorities have shown either zero interest in the results of such studies mainly conducted in poorer nations or they have actively run studies indicating these cheap, effective therapies could be dismissed.
It appears someone is bending the truth when we hear or are told that in Sweden, where virtually nobody outside hospital settings uses masks, the 7-days rolling deaths per capita has been lower than in the U.S. for months. It is also lower than in the U.K. which is in a mask-wielding and lockdown craze. Even Germany is said to have more people dying with Covid-19 than Sweden does. Infection rates and spread trends since the height of summer now are beginning to look similar if you're a massively mask-wearing country or not. In many ways, the ramifications of the media, big tech, and Orwellian governments using this virus to increase their control over a docile populace is even more threatening than the pandemic itself.
Today, just like months ago the long and short-term economic consequences of Covid-19 remain uncertain. Certain sectors of the economy are destined to continue taking it squarely on the chin. Businesses involved in things where people gather or move about remains in peril. Thedisruption of production and deliveries will continue to have a massive effect on business. Many small businesses without the financial resources to absorb losses and weather this storm have already failed and as this rolls on jobs will be lost and inequality will grow. Expect companies to continue shortening and reducing the weakest links in their supply chains.It is impossible to deny these long-term consequences will stay with as the threat of Covid-20 and 21 linger in the shadows just out of sight.
The World Is In Big Trouble, for Those That Believe We Will Go Back to Some Sense of Normal Life Here on Earth, You Will Be Sadly Disappointed, Seven Years of Hell on Earth Which Began January 1, 2020
"Our courts oppose the righteous, and justice is nowhere to be found. Truth stumbles in the streets, and honesty has been outlawed" (Isa. 59:14, NLT)…We Turned Our Backs On GOD, Now We Have Been Left To Our Own Devices, Enjoy…
While Mainstream Media Continues to Push a False Narrative, Big Tech Has Keep the Truth From Coming out by Shadow Banning Conservatives, Christians, and Like-Minded People, Those Death Attributed to the Coronavirus Is a Result of Those Mentioned, They Truly Are Evil…
Source: HNewsWire ZeroHedge HNewsWire HNewsWire HNewsWire HNewsWire HNewsWire HNewsWire ZeroHedge
StevieRay Hansen
Editor, HNewsWire.com
Watchmen does not confuse truth with consensus The Watchmen does not confuse God's word with the word of those in power…
In police-state fashion, Big Tech took the list of accused (including this site), declared all those named guilty and promptly shadow-banned, de-platformed or de-monetized us all without coming clean about how they engineered the crushing of dissent, Now more than ever big Tech has exposed there hand engaging in devious underhanded tactics to make the sinister look saintly, one of Satan's greatest weapons happens to be deceit…
The accumulating death toll from Covid-19 can be seen minute-by-minute on cable news channels. But there's another death toll few seem to care much about: the number of poverty-related deaths being set in motion by deliberately plunging millions of Americans into poverty and despair.
American health care, as we call it today, and for all its high-tech miracles, has evolved into one of the most atrocious rackets the world has ever seen. By racket, I mean an enterprise organized explicitly to make money dishonestly.
All the official reassurances won't be worth a bucket of warm spit. The Globals are behind the CoronaVirus, It Is a Man-Made Bioweapon.
The World Is In Big Trouble, for Those That Believe We Will Go Back to Some Sense of Normal Life Here on Earth, You Will Be Sadly Disappointed, Seven Years of Hell on Earth Which Began January 1, 2020
HNewsWire Live Stream 24/7 News UpDates and World Events HNewsWire: We have become one nation under house arrest. The patent was filed by Israeli patent…
Read More
We make every effort to acknowledge sources used in our news articles. In a few cases, the sources were lost due to a technological glitch. If you believe we have not given sufficient credit for your source material, please contact us, and we will be more than happy to link to your article.