I hope the good Canadians don't take offense, but most Canadians are just like they're first cousins,(Great Britain) mostly godless…
A new poll finds that the majority of Canadians – 60 per cent – think that when a vaccine for coronavirus becomes available it should be made mandatory.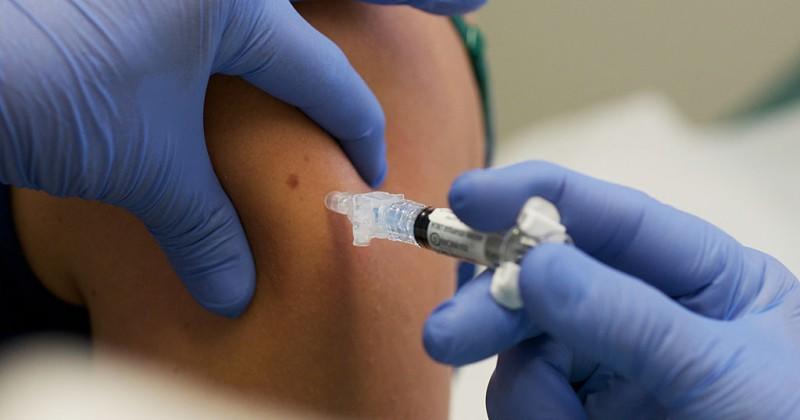 The survey, conducted by Leger and the Association for Canadian Studies, found that "60 percent of respondents believe people should be required to get the vaccine once it is ready."
40 per cent think it should be voluntary.
Leger executive vice-president Christian Bourque said he was surprised support for a mandatory vaccine wasn't even higher.
"It's almost as if it's seen as just another flu vaccine," Bourque told The Canadian Press.

"I myself would have expected a higher number given the severity, given the crisis we're in. But Canadians are kind of divided on this."
Many experts have suggested that a vaccine may not even be successful due to the nature of the coronavirus family and the fact that it can mutate.
As we highlighted yesterday, one of the faces of Canada's response to the coronavirus outbreak also appears to support punishing people who refuse to take the vaccine.
Canada's current Chief Public Health Officer Theresa Tam appeared in a 2010 documentary in which she asserted that vaccine refusniks should be put under constant surveillance via electronic tagging.
"If there are people who are non-compliant, there are definitely laws and public health powers that can quarantine people in mandatory settings," said Tam.
"It's potential you could track people, put bracelets on their arms, have police and other setups to ensure quarantine is undertaken," she added.
Imagine That, Our Elected Officials Have Turned the Tables, We Work for Them, It's Set Down and Shut Up, We Call the Shots Now…
Trump Will Bring On The Anti-Christ Soon, What's So Amazing, Trump Has NO Ideal of What he's Doing in Terms of End Times Prophecy
In my first week in the House of Representatives in 1976, I cast one of the two votes against legislation appropriating funds for a swine flu vaccination program. A swine flu outbreak was then dominating headlines, so most in DC were frantic to "do something" about the virus.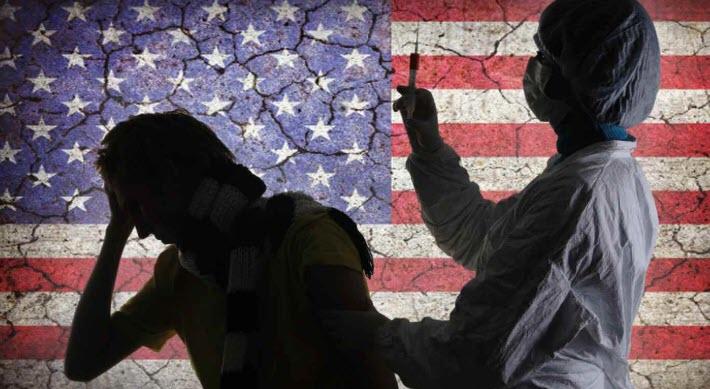 Unfortunately, the hastily developed and rushed-into-production swine flu vaccine was not only ineffective, but it was also dangerous. Approximately 50 people who received the vaccine subsequently contracted Guillain-Barré syndrome, a potentially fatal form of paralysis. According to an expert with the Centers for Disease Control, the incidence of Guillain-Barré was four times higher among those who received the swine flu vaccine than in the general population.
"Our courts oppose the righteous, and justice is nowhere to be found. Truth stumbles in the streets, and honesty has been outlawed" (Isa. 59:14, NLT)…We Turned Our Backs On GOD, Now We Have Been Left To Our Own Devices, Enjoy…
While Mainstream Media Continues to Push a False Narrative, Big Tech Keep the Truth From Coming out by Shadow Banning Conservatives, Christians, and Like-Minded People, Those Death Attributed to the Coronavirus Is a Result of Those Mentioned, They Truly Are Evil…
StevieRay Hansen
Editor, HNewsWire.com
Big Tech Continues to Play God With the Truth…
Watchmen does not confuse truth with consensus The Watchmen does not confuse God's word with the word of those in power…
The accumulating death toll from Covid-19 can be seen minute-by-minute on cable news channels. But there's another death toll few seem to care much about: the number of poverty-related deaths being set in motion by deliberately plunging millions of Americans into poverty and despair.
American health care, as we call it today, and for all its high-tech miracles, has evolved into one of the most atrocious rackets the world has ever seen. By racket, I mean an enterprise organized explicitly to make money dishonestly.
All the official reassurances won't be worth a bucket of warm spit. The Globals are behind the CoronaVirus, It Is a Man-Made Bioweapon.
The 127 Faith Foundation understands the pain and sorrow associated with being a throwaway child, We push this throwaway child towards bettering their education, be it junior-college are going for a Masters's degree. This program is about them because they determine by the grace of God if they're going to be a pillar in the community or a burden on society. Some of the strongholds orphans deal with are: fear, resentment, bitterness, unforgiveness, apathy, unbelief, depression, anxiety, lust, anger, pride, and greed. Many of these strongholds do open the door to addiction. Please Help the127.org/
The number of Orphans aging out of Child Protective Custody has grown at an alarming rate. The 127 Faith Foundation receives many requests each week to house them at our ranch. Our prayer is that the good people of our country will step up to the challenge and offer financial support for "the least among us." We need your help! StevieRay Hansen, Founder, The 127 Faith Foundation