So the Northeast Is Almost Out of Diesel and to Think That Those Environmentalists and Biden Can't Solve This Problem Is Misleading. They Can Solve the Problem. They Can All Get Bicycles and Ride Around and Get Their Food Supply While Warming Their Homes With Hot Air
HNewsWire:
Diesel supplies are very scarce across the Northeast and in the Southeast. Supplies are at the lowest seasonal level for this time of year, and the US only has 25 days left of the industrial fuel in storage. The crisis gripping the diesel market appears to be getting out of hand as one fuel supply logistics company initiated emergency protocols this week.
"Because conditions are rapidly devolving and market economics are changing significantly each day, Mansfield is moving to Alert Level 4 to address market volatility. Mansfield is also moving the Southeast to Code Red, requesting 72-hour notice for deliveries when possible to ensure fuel and freight can be secured at economical levels," Mansfield Energy wrote in an update to customers on Tuesday. The trucking firm has a fleet of tankers that delivers refined fuel products to more than 8,000 customers nationwide.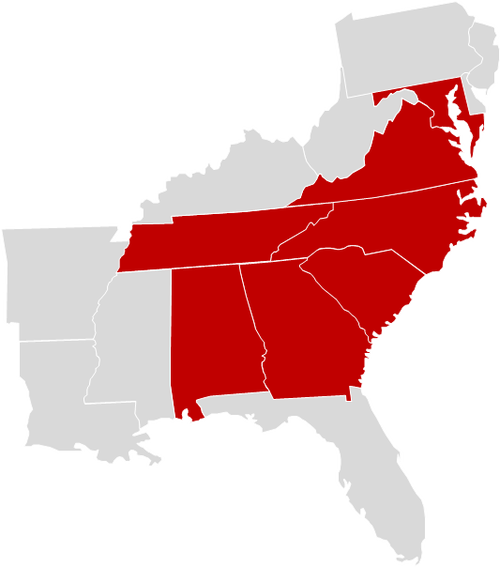 Mansfield said in many areas on the East Coast, diesel fuel prices are "30-80 cents higher than the posted market average, because supply is tight." 
"At times, carriers are having to visit multiple terminals to find supply, which delays deliveries and strains local trucking capacity," the notice continued.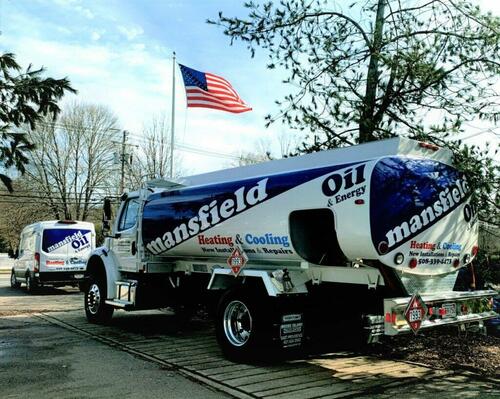 This could mean that the US diesel market is so tight that supplies are running very low in certain areas. The crisis has sent supplies of the industrial fuel that power the economy, from trucks to vans to generators to freight trains to tractors, to the lowest level ever for this time of year.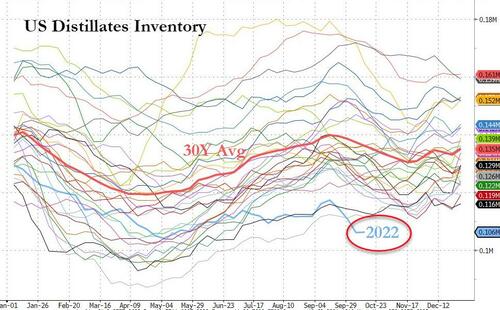 The latest EIA data shows there are only 25 days of diesel supply, the lowest since 2008; and while inventories are record low, the four-week rolling average of distillates supplied - a proxy for demand - rose to its highest seasonal level since 2007.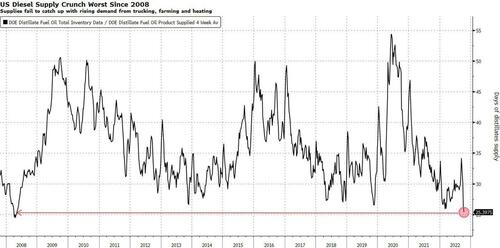 Mansfield's is a warning sign that the record low storage levels is beginning to impact fuel supply networks.
None of this should be surprising, as we've warned diesel markets have been in crisis for much of 2022. Our latest note titled "Forget Oil, The Real Crisis Is Diesel Inventories: The US Has Just 25 Days Left" outlines the severity of the crisis but also points out underinvestment in the nation's fuel-making capacity, refinery closures and disruptions, strong domestic demand, soaring exports for the fuel, and embargo on Russian energy products have all helped to deplete inventories and the price surge.
Historically low diesel inventories have put a fuel trucking company on high alert for possible disruptions in the Southeast.
HNewsWire- As inflation surges to multi-decade highs, consumer goods corporations are hiking prices on 'basic daily' products for Americans. American giant Colgate-Palmolive just introduced a new pricey toothpaste range, according to Reuters.
CEO Noel Wallace said last week that Colgate-new Palmolive's Optic White Pro Series toothpaste was "essential" to the company's pricing power. A 10-dollar bottle of premium toothpaste with a capacity of three ounces will be available.
It's worth noting that the average price of popular toothpaste brands in 2019 ranged from $4 to $6 on Statista's website, with a 2-pack costing roughly $10-12 on camelcamelcamel.com last year...
Due to growing raw material costs, labor shortages, and freight rates, consumer products businesses raised prices last year. Consumer mood has fallen to an eleven-year low as a result of rising costs. However, politicians and consumer advocacy organizations are examining consumer goods corporations for jacking up prices to boost profits and return money to shareholders.
On "nearly every thing customers buy," said U.S. Representative David Cicilline, who has introduced antitrust legislation aimed at lowering costs. "
Those difficulties they're inflicting are genuine." According to Cicilline, "people are removing items from their shopping carts because they are finding them to be too costly.
Many businesses are boosting prices, not just those in the consumer products industry. This is also being done by big box stores like Walmart and Target.
Procter & Gamble, Kraft Heinz, Kroger, and Walmart are all under investigation by the Federal Trade Commission for allegedly driving up costs.
Claims of price rises, excessive costs, and dividends to shareholders have been made by Cicilline in a statement to Reuters. In the previous year, Colgate raised its share repurchases by over 50 percent.
For Wallace, price increases are a "critical capacity" for generating profit and expanding the company.
Ahead of the midterm elections, the White House is actively scrutinizing corporations for unreasonable pricing rises. On Tuesday, Vice President Biden addressed the administration's concerns about inflation in his State of the Union speech.
The vice president stated, "Too many families are struggling to pay their obligations." Because of inflation, they're losing out on what they would have otherwise gained." It's clear to me now. As a result, bringing down pricing is one of my primary priorities.
So, if $10 toothpaste is too much for you. Ukraine's political turmoil is causing global commodity markets to rise beyond $120 a barrel, which means the national average price of gasoline in the United States might soon reach $4-6 per gallon.
Democrats are in a state of panic because they are unable to rein in inflation in time for the November elections. What's next, pricing controls?
SRH:  As Christians, we are commanded to obey and respect those in authority, including our government. However, we can easily see that there are some severe consequences of such a New World Order, both from an economic and a religious standpoint (Romans 13:1-7; Acts 5:29).
The problem with the acceptance and approval of any New World Order is that no government has ever offered, nor will it ever offer, real hope and peace for mankind. When man turns to government to provide worldwide peace and hope, he becomes disillusioned and enslaved by its false promises. History has proven time and again that no quasi-world empire has ever survived, simply because of its innate flaws of greed, corruption, and quest for power.
Those who desire the ushering in of a New World Order, whether secular or religious, are in for a rude awakening. The truth is that false religious teachings cannot bring utopia into being, regardless of man's creativity and ingenuity. Only heaven brings lasting peace and happiness. The Bible makes it very clear that all things associated with this life on earth with its sufferings, its decay, its discontent, and death will continue with this physical life (2 Corinthians 4:16; Hebrews 9:27). It is also clear that all these things are completely unknown in the heavenly city (Revelation 21:3-7 and Revelation 22). They will be done away with. Yes, hope is needed. But it is the hope of heaven we need, not the false hope of a New World Order. The one hope for all believers lies only in heaven (John 14:1-4). It is not here on this earth.