Advisory: The editorial board of HNewsWire adopted the official policy to bypass many social media platforms. Some of these include: Facebook, Instagram, Twitter, Parler, and YouTube. We believe these companies are responsible for many of the spiritual ills our world faces today. In some cases, however, we have allowed our guest contributors to include content from their YouTube channel while we search for alternatives.
No System of Justice, No Reasonable Expectation of Human Rights Anywhere, No Fair Elections…
Force is now the only rule remaining in deep state-controlled America. Everything else has collapsed.
Supreme Court Responds To Claims That Roberts Screamed At Other Justices Over Texas Election Lawsuit
A spokesperson for the U.S. Supreme Court disputed a report that claimed Supreme Court Chief Justice John Roberts shouted at the eight other justices in a room in the high court, urging them not to the Texas election lawsuit against four other key states.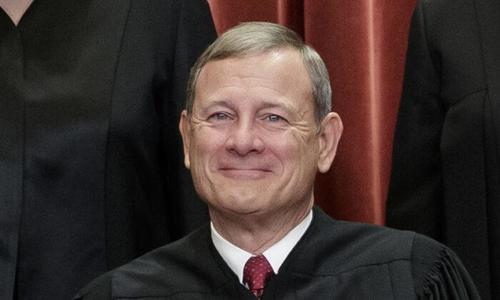 As guidance, the court "has been conducting its conferences remotely by phone since March when the building closed due to the pandemic," a Supreme Court spokesperson told The Epoch Times via email on Friday in response to a question about the claim.
The statement contradicts what a GOP Texas elector, Matt Patrick, said earlier this week, claiming that an anonymous person said that "the Justices went into a closed room" to determine whether to take the Texas lawsuit that was eventually dismissed. Then, according to the elector, "When the Texas case was brought up he said he heard screaming through the walls as Justice Roberts and the other liberal Justices were insisting … afraid of what would happen if they did the right thing."
The claim first appeared on Hal Turner's website, sourcing an alleged "clerk for one of the [Supreme Court] justices." It is unclear where Patrick obtained his information.
"The Justices met in a closed and sealed room, as is standard," Turner's website said, citing the alleged Supreme Court whistleblower.

"Usually it is very calm, however today we could hear screaming all the way down the hall. They met in person, because they didn't trust telephonic meeting as secure. Chief Justice Roberts was screaming, 'Are you going to be responsible for the rioting if we hear this case?'"
The U.S. Supreme Court is seen in Washington on June 13, 2005. (Mark Wilson/Getty Images)
According to the Supreme Court's website, the justices have not met in person for months in the midst of the CCP virus pandemic.
"The Court will hear all oral arguments scheduled for the November and December sessions by telephone conference. In keeping with public health guidance in response to COVID-19, the Justices and counsel will all participate remotely. The oral arguments are scheduled to begin at 10 a.m. On days when more than one case will be heard, there will be a three minute pause before the second case begins," the court's website says.
Another Republican elector in Texas entered information about the alleged Supreme Court argument during the Electoral College meeting on Monday, Dec. 14, suggesting the other GOP electors should not rely on "hearsay."
"Sending a message like this to a body of legislators or judicial officers is not going to get the attention you want to get. Nobody knows what happened in that conference room on purpose. Hearing yelling, the triple hearsay, quadruple hearsay now about what is going on in that room, you cannot make your decision on that basis," the other elector, Jim Pickle, said.
The Supreme Court, since Dec. 11, has drawn significant criticism from President Donald Trump and other Republicans for not taking up Texas Attorney General Ken Paxton's lawsuit, saying essentially that majority of the court's justices showed a lack of moral character for not hearing the case in light of alleged election fraud.
"Now, you have the Supreme Court that really just decided, it seems like, on a political whim to not hear this case when clearly you have the interests of 80 million American voters whose votes were disenfranchised based on the corruption, based on the ignoring the rules in these states," Trump attorney Jenna Ellis told Newsmax.
"How they could pass on this is shocking. I think it's morally outrageous."
No Functioning Markets, No Equal Protection Under the Law… You are Basically on Your Own…
Pray that the Christians in America will have the blinders removed from their eyes and that they will be filled with boldness for truth
In several places in America now, you can call 911 and the police will never show up if your property is in or near a Black Lives Matter terrorist zone, which are now de facto "police no-go zones" on U.S. soil.
In America, there are no functioning markets. Prices of stocks and bonds are set entirely by Federal Reserve money printing and interest rate manipulations. (Many people think b/c the stock market is doing well that everything's OK.) Rational investing has been obliterated. Market-driven price discovery is a distant memory. Economic collapse is imminent.
In America, voting for change doesn't work. Rioting for change gets you everything you demand. That's because the politicians ignore the voters but adore the rioters.
In America, there is no equal protection under the law. When a group of violent terrorists seize your city, the "leaders" (the mayor and governor) will order police to evacuate, leaving you to fend for yourself against terrorist rule. (But they want you to turn your guns in to them.)
In America, free speech has been annihilated. The left-wing fanatics who run the tech giants now decide which views are "offensive," and those voices, websites and platforms are all banned while their own radical left-wing propaganda is allowed to flourish.
In America, there is no political leadership whatsoever. The Democrats are traitors and the Republicans are feckless, compromised, spineless lose-o-crats who are utterly incapable of asserting even an inkling of leadership or the assertion of the principles they (falsely) claim to represent.
In America, the U.S. government will print money and pay you to not work, then brain dead U.S. Senators (like Mitch McConnell) will wonder why small businesses can't find workers who want to give up their enormous unemployment benefits and get a job that pays less than what people are collecting from the government. Only in America would the government pay people to avoid working, then panic as the economy craters because the labor pool has disappeared.
SCOTUS GUILTY OF TREASON SEDITION
Source: HNewsWire ZeroHedge HNewsWire HNewsWire HNewsWire
StevieRay Hansen
Editor, HNewsWire.com
Watchmen does not confuse truth with consensus The Watchmen does not confuse God's word with the word of those in power…
This is what their New World Order looks like, Democrats Lawmaker in California: 'legalize child prostitution' SACRAMENTO – Beginning on Jan. 1, police cannot arrest child prostitutes in the streets of California, except under limited circumstances. And dumb down people wonder why California is burning to the ground, poke God in the eyes enough times and his anger will start to show…
Amazon "Wish List" for The 127 Faith Foundation
The 127 Faith Foundation: We do not solicit donations from "those on disability, on a fixed income, or those who cannot afford to give." Please Pray!
Or, make checks payable to:
The 127 Faith Foundation
PO Box 127
Pontotoc, TX 76869
The number of Orphans aging out of Child Protective Custody has grown at an alarming rate. The 127 Faith Foundation receives many requests each week to house them at our ranch. Our prayer is that the good people of our country will step up to the challenge and offer financial support for "the least among us." We need your help! StevieRay Hansen, Founder, The 127 Faith Foundation
We make every effort to acknowledge sources used in our news articles. In a few cases, the sources were lost due to a technological glitch. If you believe we have not given sufficient credit for your source material, please contact us, and we will be more than happy to link to your article.