Advisory: Be careful of what you read on social media. The algorithms used by these platforms have no regard for Biblical truth. They target your emotions to keep you engaged on their site so their advertisers can drop more ads. These platforms exist to enrich their stockholders. Consider God's promise to Believers in James 1:5, "If any of you lacks wisdom, you should ask God, who gives generously to all without finding fault, and it will be given to you."
Child Sacrifice By Way of Satan Soldiers , Democrat Love Sin
HNewsWire: Satan's  Soldiers Message from the Satanic Temple considered themselves to be the leaders of the "Battle for Abortion Access." They Have a Lot of Child Sacrifice Supporters After the Supreme Court Overruled Roe v. Wade on Friday.
Satan's  Soldiers has Friends in North Carolina Governor Roy Cooper issued an executive order on July 6 to continue allowing abortion access in the state and to protect those legally accused with conducting the operation from extradition to other jurisdictions.
On May 17, 2022, North Carolina Governor Roy Cooper addresses the audience during an election night ceremony in Raleigh, North Carolina.
The executive order, according to the Democrat, "is not meant to modify and does not affect North Carolina law, but rather assures that North Carolinian's are accorded the protections and rights guaranteed by North Carolina law."
His move comes after the United States Supreme Court overturned Roe v. Wade in a case concerning a Mississippi abortion legislation on June 24. For over 50 years, Roe v. Wade has primarily allowed abortions up to 24 weeks of pregnancy in the United States. The Roe v. Wade decision transfers control of the technique to the states.
On July 6, Satan's  Soldiers Friends in Colorado Gov. Jared Polis, a Democrat, issued an executive order identical to Cooper's. Other Democratic governors, including those Satan's  Soldiers Friends in Maine and Rhode Island, took similar actions on July 5 to protect abortion patients and doctors from prosecution. On the day Roe v. Wade was overruled, Massachusetts Governor Charlie Baker issued a similar executive order.
Abortions are lawful in North Carolina until fetal viability, which usually occurs between 24 and 28 weeks of pregnancy. After then, abortions may still be done in cases of medical urgency to safeguard the mother's life or health. Abortions performed for the purpose of sex selection are illegal.
People who choose abortion must receive information aimed to deter them from proceeding with the procedure and must wait 72 hours before the abortion is performed. They must also get an ultrasound before the abortion.
According to Cooper's executive order (pdf), anyone who give or receive "legal reproductive health care services" in North Carolina will not face civil or criminal penalties imposed by Cabinet departments or personnel under the governor's office.
The agreement defines "reproductive health care services" as include abortions. On July 29, 2010, a pro-life activist holds plastic figurines of unborn infants during a rally on Capitol Hill in Washington, DC. Cooper's directive requires Cabinet departments to work together to "protect persons or companies that provide, support, seek, or get legal reproductive health care services in North Carolina." According to state law, the order also orders the Department of Public Safety (DPS) to collaborate with law enforcement to prevent anybody from obstructing entry to a health care institution.
Cabinet agencies are also prohibited from asking a pregnant state employee to travel to a state "that has placed limits on access to reproductive health care services if such restrictions do not provide a suitable exemption for the pregnant Cabinet Agency employee's health."
It further states that the Cabinet agencies will not assist with "any inquiry or procedure that tries to impose civil or criminal responsibility or professional penalty against a person or business for" providing or receiving North Carolina-legal reproductive health care services.
While North Carolina law states that it is the governor's "duty" to arrest and deliver anyone charged in another state "with treason, felony, or other crime, who has fled from justice and is found in this state," Cooper's executive order states that the governor can "exercise his discretion to decline requests" to extradite anyone charged in another state with carrying out or receiving "reproductive health care services that are lawful in North Carolina."
HNewsWire: On Friday, after the Supreme Court's decision in Roe v. Wade, the Satanic Temple hailed itself as an important player in the "fight for abortion access.
Satanic Temple is the main light in the campaign for abortion access. A religious exemption will be the only way to challenge many limits on access now that Roe v Wade has been overruled, the group noted on social media.
While abortion is a hot-button issue, the Satanic Temple is spearheading the charge. In the wake of Roe v Wade's demise, religious exemptions will be the sole means of challenging many limits on access.
What's More?
"The Satanic Temple (@satanic temple_)" tweeted this. 24th of June, the year 2022
Breitbart News reported that the Supreme Court of the United States reversed Roe v. Wade on Friday, ruling in the Dobbs case that the Constitution does not protect a right to abortion.
A 7-2 decision by the Supreme Court in 1973 ruled that the United States Constitution provides a constitutional right to abortion, notwithstanding its absence from the language, structure or history of the Constitution. The country had gone more than 180 years without even realizing that it existed. As far as legal matters go, it's one of the most controversial in recent memory in the United States.
Meanwhile, the website of the temple asserted that "religious liberty laws defend Satanic abortions."
"First trimester abortions are now free from superfluous rules for all those performing the Satanic Temple's religious abortion rite in line with the Religious Freedom Restoration Act (RFRA)," it said.
Breitbart News reported in December 2020 that abortion campaigners known as the Satanic Temple had set up billboards in Texas and Florida to advertise their "religious abortion ritual.
According to Dr. Susan Berry's report, abortion behemoth Planned Parenthood has been cooperating with the Satanic Temple to combat state bans on abortion. According to the IRS, the Satanic Temple was certified as a 'church' with tax-exempt status in April of 2019.
Breitbart News reported Friday that, as a result of the vote to overturn Roe v. Wade, abortions would be outlawed in Texas 30 days hence. Abortion in Texas will be illegal 30 days after the Supreme Court finds against Roe v. Wade because of a 'trigger statute' enacted by the Texas Legislature in 2021.
HNewsWire:
Their goal is to have the "authority" to murder the most defenseless members of society: our own children. Incomprehensible.
None of today's demonstrators would be present if their mothers had carried out an abortion. Those people are gullible and gullible they are.
They are now trying to murder infants, which is illegal. There should be no tolerance for this kind of behavior. Margaret Sanger, the mother of Planned Parenthood, and President Wilson are to blame for these horrible atrocities.
Deformity or Down's syndrome was an automatic death sentence for her as an infant. This was a filthy collection of people. Woodrow Wilson placed a black postal worker in a cage while he was on the job. He instituted racial segregation in the military and terminated all black government workers. Leftists have done nothing except leave us with this situation.
A hard-core group of organized helpful idiots put in place by Obama years ago. See if you can find out. A 30K-strong citizen army, according to him, was a source of great pride for him. Their ignorance of the subject is astounding. There are a lot of people being paid and using pre-made signs.
It's likely that the same squatters will still be roaming the streets in another year.
In addition, the DOJ JACKBOOTS are protecting them.
College students, 20- and 30-something white ladies, and their "eunuch" lads are all in for the death of our fellow countrymen's black and brown infants, and they're all celebrating the illegal invasion of males of fighting age from across the globe.
You know what I mean? If they're so worried about the burden of carrying an undesired kid as a consequence of their own unprotected sex, why don't the males in their life carry the babies?
You do realize that they have wombs, don't you? When it comes to women's "reproductive health," EVERY ABORTION DOES LONG-TERM DAMAGE TO THAT HEALTH.
As for your emotional well-being, it'll be thrown away as well! You'll be back, even if it takes a few years for the mental aspect to take place. But hey, don't take my word for it. Make a case for yourself by doing thorough study.
If you want to be elected, don't take your political leaders' spin as gospel; instead, perform some serious pro-and-con study.
When you're done, ask yourself, "Is it worth it?"
What percentage of pro-choice women and men are aware of the consequences of an abortion?
I challenge you to view the video of a healthcare "person" "aborting" a kid.
In the wake of your debilitating vomiting, you may want to rethink your viewpoint.
The fact that your mother didn't do this to you is a blessing.
Our adoptive daughter is the most lovely gift we've ever received.
She'll also tell you how much she appreciates her biological mother's decision to choose life and how much she values her own.
Just thought I'd throw it out there...
There you are, saying that. Both Obama and Kamala are of African-American descent. Phonies. Neither of them are descended from enslaved people. A descendant of slave merchants, Obama believes himself to be a member of African aristocracy. They don't give a damn about the future of our fellow black Americans or their descendants, who are also our descendants. Both are Marxist radicals who will take advantage of any circumstance to hasten the decline and extinction of Western Civilization in general and the United States in particular. both are Biden, the corrupt, dumb vassal, is a perfect fit.
Since the Second Amendment is a part of the Constitution, all states are required to respect it. Nowhere in the Constitution does it state that we should be killing millions of human infants. This means that in order to exercise democracy, the people of the States will now have the choice of either killing infants like good Nazis or nurturing them. As it should be, each state is in charge. Many of these radicals are people I've met personally, and they don't think the Republic should have a written constitution. Yes, that's correct. I'm in love with it.
SRH:
Often, people experience anxiety when they think about the future; however, it does not have to be that way. For those who know God, thoughts of the future bring eagerness and comfort. For example, describing a woman who knows and trusts God, Proverbs 31:25 says, "She smiles at the future."
Two key thoughts to keep in mind about the future are, first, God is sovereign and in control over everything. He knows the future and absolutely controls what will happen. The Bible says, "Remember the former things long past, For I am God, and there is no other; I am God, and there is no one like Me, Declaring the end from the beginning, And from ancient times things which have not been done, Saying, 'My purpose will be established, And I will accomplish all My good pleasure' . . . Truly I have spoken; truly I will bring it to pass. I have planned it, surely I will do it" (Isaiah 46:9–11, emphasis added).
The second thing to remember about the future is that the Bible outlines what will occur in "the end times" or "latter days." Because the Bible is God's revelation to humankind, and because God knows and controls the future (as Isaiah says above), then it stands to reason that when the Bible speaks about what will occur in the future, we can believe it. Concerning predictions about the future, the Bible says, "No prophecy was ever made by an act of human will, but men moved by the Holy Spirit spoke from God" (2 Peter 1:21). This truth is evident in the fact that, unlike the false prophecies made in other religions or by individuals such as Nostradamus, the Bible has never once been wrong – every time the Bible has predicted a future event, it happened exactly as Scripture said it would.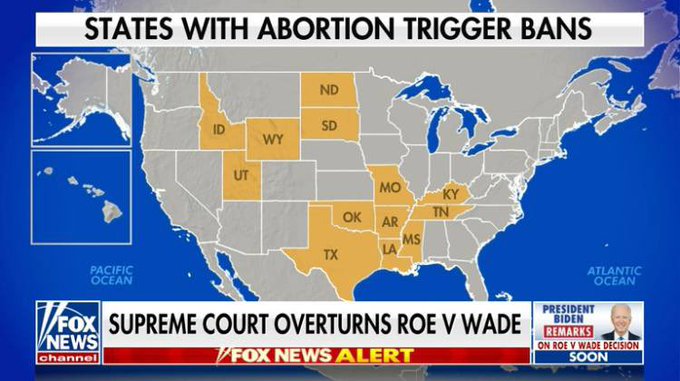 Will Putin Fulfill Biblical Prophecy and Attack Israel?
HNewsWire: 'Amoral vision' For half of his very long life, Henry Kissinger – who died yesterday at 100 – exerted a profound influence on U.S.…
Read More
We make every effort to acknowledge sources used in our news articles. In a few cases, the sources were lost due to a technological glitch. If you believe we have not given sufficient credit for your source material, please contact us, and we will be more than happy to link to your article.