Advisory: Be careful of what you read on social media. The algorithms used by these platforms have no regard for Biblical truth. They target your emotions to keep you engaged on their site so their advertisers can drop more ads. These platforms exist to enrich their stockholders. Consider God's promise to Believers in James 1:5, "If any of you lacks wisdom, you should ask God, who gives generously to all without finding fault, and it will be given to you."
Late Friday, the United States Appeals Court for the Sixth Circuit ruled that satan soldier Joe Biden's administration can resume enforcing a vaccine mandate on businesses with 100 or more employees.
After a 2-1 decision, the Occupational Safety and Health Administration (OSHA) of the Labor Department was allowed to restart enforcement of the Biden administration's vaccine mandate.
"Recognizing that the 'old normal' is not going to return, employers and employees have sought new models for a workplace that will protect the safety and health of employees who earn their living there," said Judge Jane Branstetter Stranch, a Barack Obama appointee, for the majority. "In need of guidance on how to protect their employees from COVID-19 transmission while reopening business, employers turned to the Occupational Safety and Health Administration."
The Daily Wire was the first major corporation to launch a lawsuit against the Biden administration after the OSHA vaccine mandate was released, as the company noted in an article last month:
The complaint does not take a stand on whether or not people should get the vaccine; it solely opposes Biden's requirement, which was proposed earlier this year and was unveiled on Thursday morning. The obligation applies to all organizations with 100 or more employees and requires them to monitor their employees' vaccination status. The Daily Wire, which employs over 100 people, is subject to the mandate.
The complaint filed by The Daily Wire argues that Biden's executive order is unlawful and that the Biden administration broke federal law in writing it.
"We're not the enforcement arm of the federal government," Jeremy Boreing, co-founder and co-CEO of The Daily Wire, defended the company's decision.
"Forcing Americans to choose between their livelihoods and their freedom is a grotesque abuse of power and we won't be a party to it," Boreing added. "We will not incur the cost of implementing this testing regime. We will not incur the liability of inserting ourselves into the private health decisions and information of our employees. Our company was founded to stand against tyranny, and we will."
The U.S. Court of Appeals for the Fifth Circuit issued a stay shortly after the vaccine mandate was imposed on large companies, citing potential "grave statutory and constitutional" issues with the mandate. The U.S. Court of Appeals for the Fifth Circuit wrote the following:
Before the court is the petitioners' emergency motion to stay enforcement of the Occupational Safety and Health Administration's November 5, 2021 Emergency Temporary Standard (the "Mandate") pending expedited judicial review. Because the petitions give cause to believe there are grave statutory and constitutional issues with the Mandate, the Mandate is hereby STAYED pending further action b
The 6th Circuit Court of Appeals criticized the 5th Circuit's reasoning, saying:
In reaching its decision to stay the ETS, the Fifth Circuit generally forecasted that the ETS faced fatal statutory and constitutional issues, then concluded that the Petitioners had demonstrated a strong likelihood of success on the merits. … the Fifth Circuit found that individuals, states, and employers would be "substantially burdened" due to the compliance costs, loss of constitutional freedom, and intrusion into States' "constitutionally reserved police power." … Without addressing any of OSHA's factual explanations or its supporting scientific evidence concerning harm, the Fifth Circuit summarily concluded that "a stay will do OSHA no harm whatsoever" and "a stay is firmly in the public interest."
Stranch writes of the "Major Questions Doctrine," which was raised by the petitioners, after a lengthy examination of OSHA's asserted statutory power to implement such a mandate, as The Daily Wire observed.
"However, because OSHA's issuance of the ETS is not a tremendous enlargement of its regulatory jurisdiction," Stranch adds, "the big questions doctrine is inapplicable here." "Since 1970, OSHA has regulated occupational health and safety on a nationwide basis, including disease management."
"The ETS isn't a new extension of OSHA's authority; it's an existing application of authority to a new and hazardous global pandemic," Stranch continues.
A dissenting opinion was written by Judge Joan Larsen, who was selected by former President Donald Trump:
As the Supreme Court has very recently reminded us, "our system does not permit agencies to act unlawfully even in pursuit of desirable ends." Ala. Ass'n of Realtors v. Dep't of Health & Hum. Servs., 141 S. Ct. 2485, 2490 (2021). The majority's theme is that questions of health science and policy lie beyond the judicial ken. I agree. But this case asks a legal question: whether Congress authorized the action the agency took. That question is the bread and butter of federal courts. And this case can be resolved using ordinary tools of statutory interpretation and bedrock principles of administrative law. These tell us that petitioners are likely to succeed on the merits, so I would stay OSHA's emergency rule pending final review.

Judge Joan Larsen
This is an example of gaslighting by our government. OSHA has shaken off all vaccine hesitant employees, and was forced to revoke its tyrannical Emergency Temporary Standard less than a week ago. Yet here we are, once again with the ETS thrown in the faces of those who don't trust our government. Perhaps if they had the respect to be transparent with citizens, we wouldn't go searching for answers on our own. Stay inquisitive in the word of God, and the world around you.
Below is compiled dialogue between James Le Duc, director of the Galveston National Laboratory in Texas, and vice director of the Wuhan Institute of Virology, Yuan Zhiming. These emails were gathered by the EpochTimes by use of the Freedom of Information act.
In early February 2020, as Dr. Anthony Fauci and a small circle of collaborating scientists were in the process of establishing the natural origin narrative about COVID-19 that would pervade the media, the man who had personally trained staff at China's Wuhan Institute of Virology—and was the director of one of our nation's most sophisticated biocontainment research facilities—was privately expressing concern that the pandemic might have originated from the Wuhan lab.
New emails, obtained under the Freedom of Information Act (FOIA) by the public interest group U.S. Right to Know, reveal that James Le Duc, director of the Galveston National Laboratory in Texas, had strong suspicions about the role of the Wuhan Institute in sparking the COVID-19 pandemic. The Galveston National Laboratory was conceived and funded in 2003 by Fauci's National Institute of Allergy and Infectious Diseases (NIAID) in response to biothreats that emerged in the wake of the 9/11 attacks.
Early in the COVID-19 outbreak, on Feb. 9, 2020, Le Duc sent an email to the vice director of the Wuhan Institute of Virology, Yuan Zhiming. The email contained a document titled "Investigation into the possibility that the nCoV was the result of a release from the Wuhan Institute of Virology (main campus or new BSL3/BSL4 facilities)."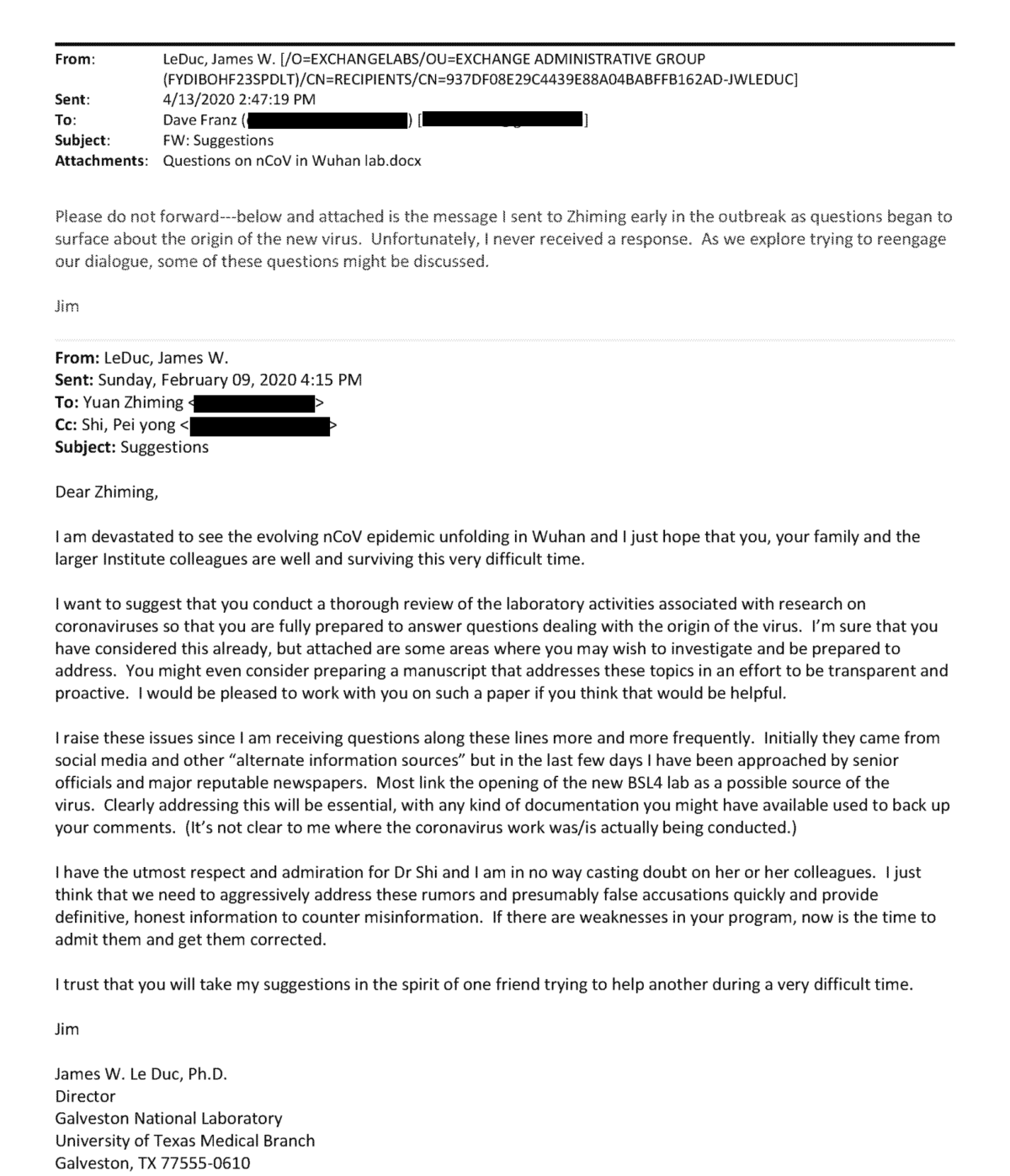 Le Duc's reference to the Wuhan Institute's main campus also suggests that he may have been aware that coronavirus experiments were being carried out in unsafe biosafety level (BSL) 2 facilities, a fact that was later admitted by the facility's director, Shi Zhengli.
Le Duc urged Yuan to "conduct a thorough review of the laboratory activities associated with research on coronaviruses so that you are fully prepared to answer questions dealing with the origin of the virus."
Le Duc suggested a number of areas Yuan should investigate and urged him to "consider preparing a manuscript that addresses these topics in an effort to be transparent and proactive," adding that he would be "pleased to work with [Yuan] on such a paper."
Le Duc told Yuan that the possibility of a lab leak was first discussed on social media and he was now being approached by "senior officials and major reputable newspapers" about the role of the Wuhan Institute in the pandemic. He stated that while he had "the utmost respect and admiration for Dr. Shi," the Wuhan facility needed to "aggressively address these rumors."
Le Duc noted that these "presumably false accusations" needed to be addressed quickly with "definitive, honest information."
He then told Yuan that "if there are weaknesses in your program, now is the time to admit them and get them corrected." He closed his email by telling Yuan, "I trust that you will take my suggestions in the spirit of one friend trying to help another during a very difficult time."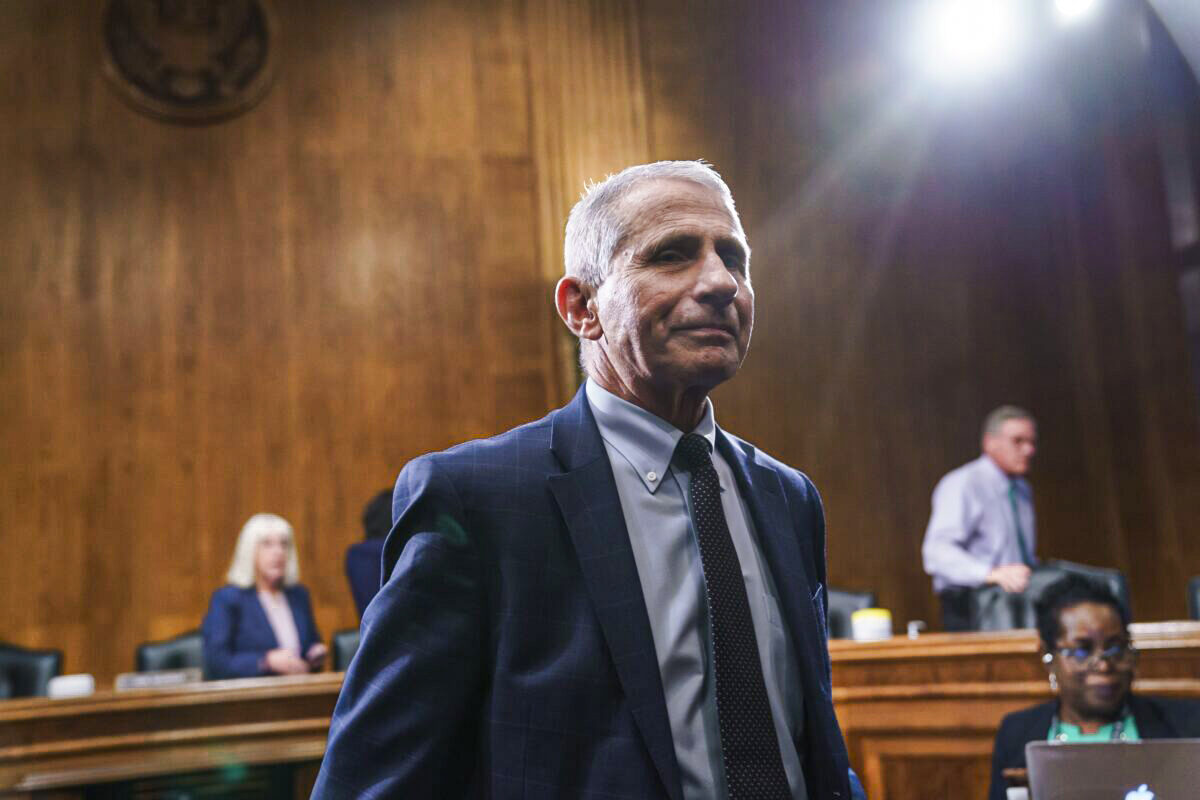 Despite the detailed nature of Le Duc's email proposal and his years-long affiliation with both Yuan and the Wuhan Institute, it appears that he never received a response from Yuan. Le Duc would later relay concerns regarding Yuan's lack of a response in a message to EcoHealth adviser David Franz. EcoHealth is the organization headed by Peter Daszak, through which Fauci was funding gain-of-function experiments at the Wuhan Institute.
Despite the concerns that Le Duc conveyed to Yuan regarding the possibility of a lab leak in February 2020, just two months later, Le Duc struck a very different tone during an email conversation with retired and now-deceased Maj. Gen. Philip Russell.
Russell, the former commander of the U.S. Army Medical Research and Development Command, reached out to Le Duc on April 9, 2020, in an email that contained a video, asking Le Duc: "This is gaining credibility. What do you think?" Although it isn't known which video Russell shared, it appears to be a video that documents the Wuhan lab leak theory.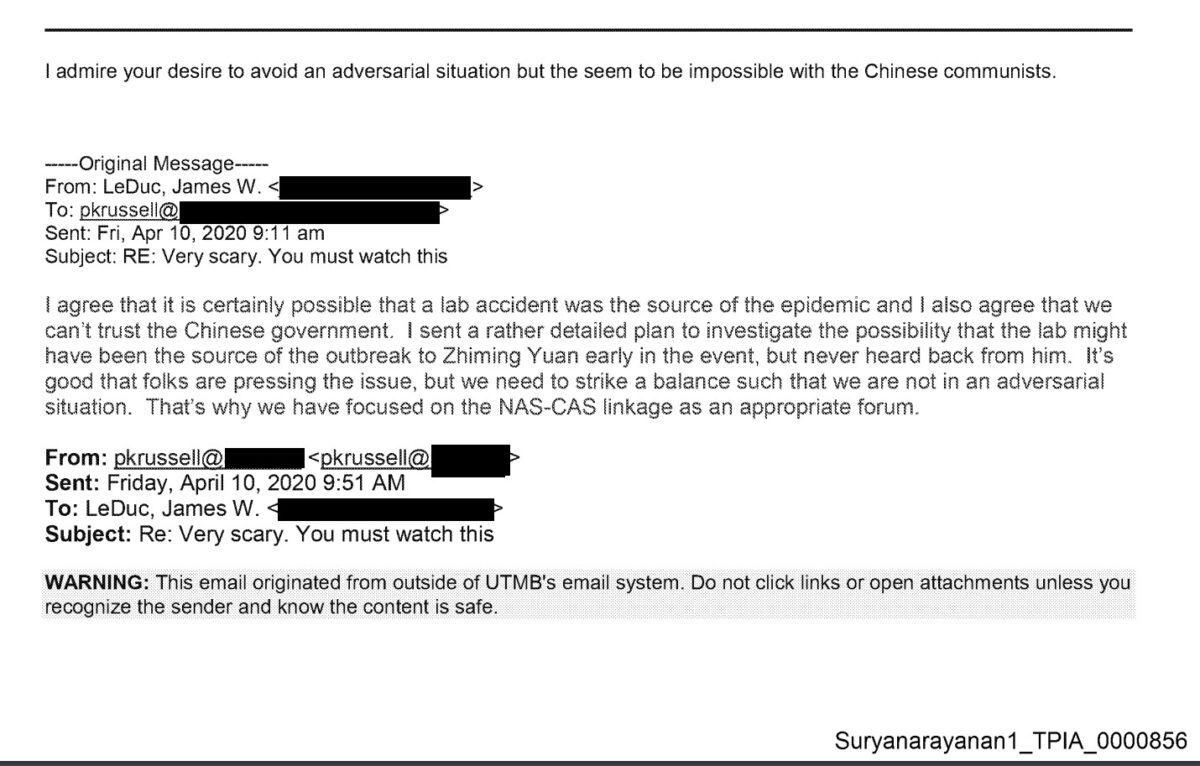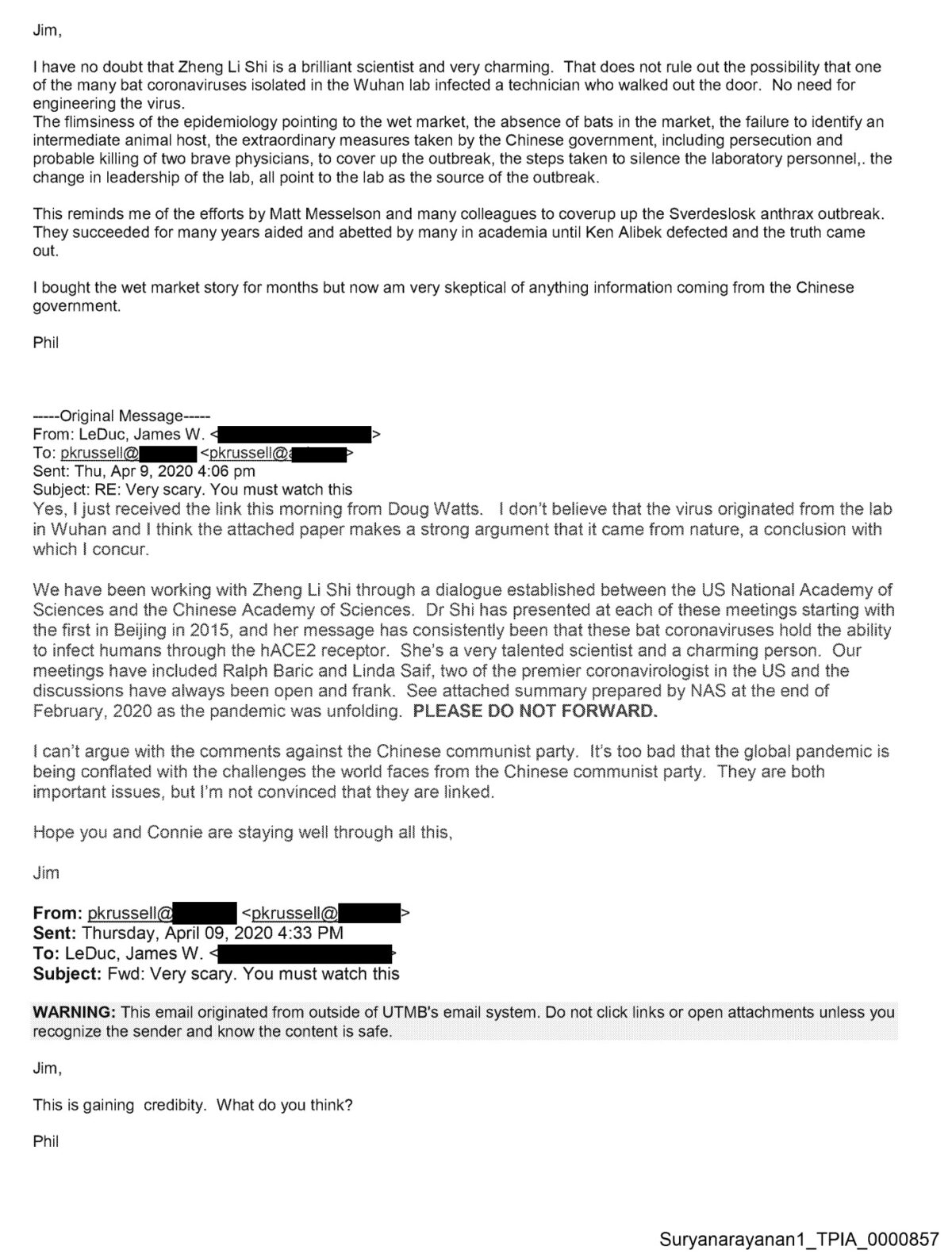 Although it hasn't been confirmed, the video being discussed coincides with the release of the first full-length documentary on the virus's origins, "Tracking Down the Origin of the Wuhan Coronavirus," which was produced by The Epoch Times and premiered on April 7, 2020—two days before Le Duc's conversation with Russell.
Le Duc responded to Russell saying that he had already received the unidentified video that morning and told Russell that he didn't "believe that the virus originated from the lab in Wuhan." Le Duc also sent Russell a paper, likely the proximal origin paper in which Fauci-funded scientists claimed that the virus had a natural origin. Notably, at the same time the article was being drafted, those same scientists were privately telling Fauci that the virus was likely engineered.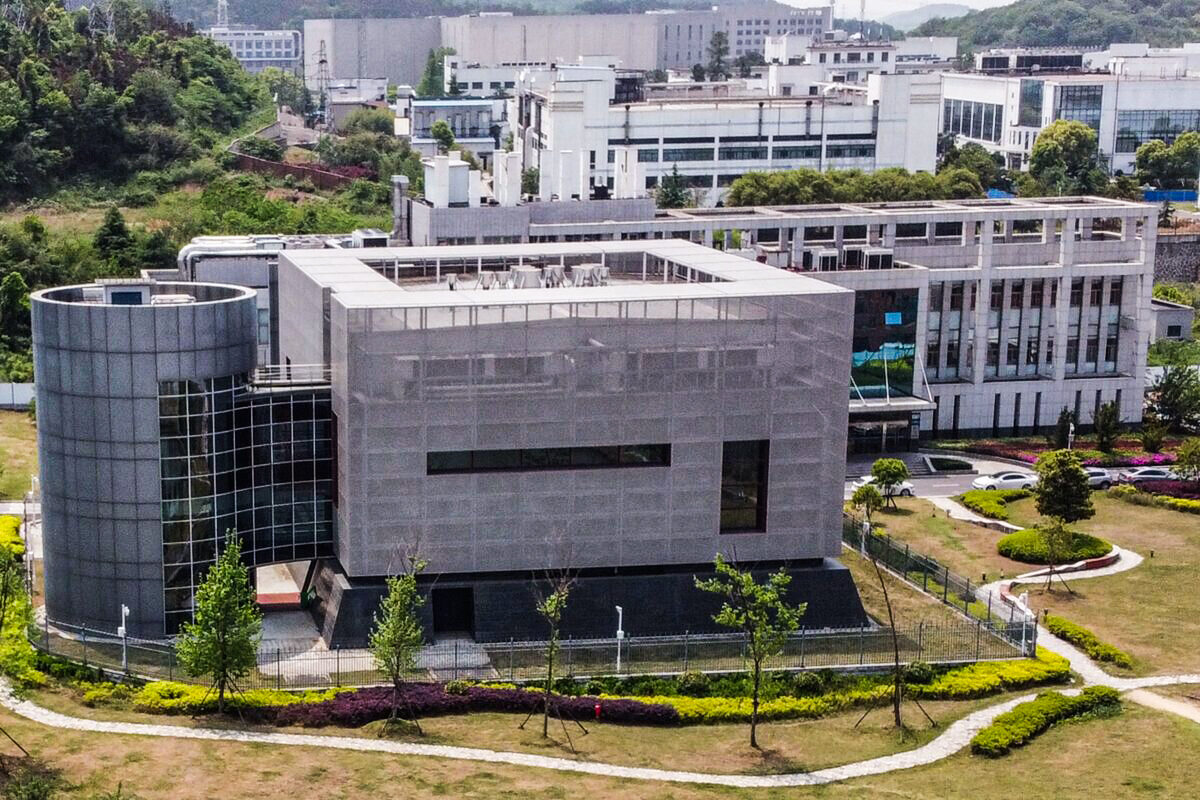 Le Duc told Russell that he thought "the attached paper makes a strong argument that [COVID] came from nature" and stated that he agreed with the paper's conclusion. Later that same day, Le Duc expressed an entirely different belief regarding the virus's origins when he told Franz that the lab leak issue was "not going away—and it probably shouldn't."
Notably, Le Duc didn't share his lab leak concerns with Russell. Instead, he informed Russell that his group at the NIAID-affiliated Galveston National Laboratory had been working with Shi Zhengli, the director of the Wuhan Institute of Virology, and that Shi was also in agreement with the natural origin theory.
Le Duc told Russell that Shi had consistently maintained that "bat coronaviruses hold the ability to infect humans through the hACE2 receptor."
Put another way, Le Duc was suggesting that the virus could have jumped directly from bat to human. But this theory conflicts with previous bat virus outbreaks–all of which required an intermediate host animal. Additionally, a recent study that conducted a thorough examination of more than 13,000 wild bats in China found that none of the bats carried COVID-19 nor any directly related virus. By contrast, that same study did find that many of the 13,000 bats carried the original SARS virus.
Le Duc also noted that the meetings with Shi had included U.S. virologists Ralph Baric and Linda Saif. Le Duc failed to inform Russell that Baric and Shi had co-authored an article in November 2015 that showcased Baric's gain-of-function techniques—techniques that Shi later adopted.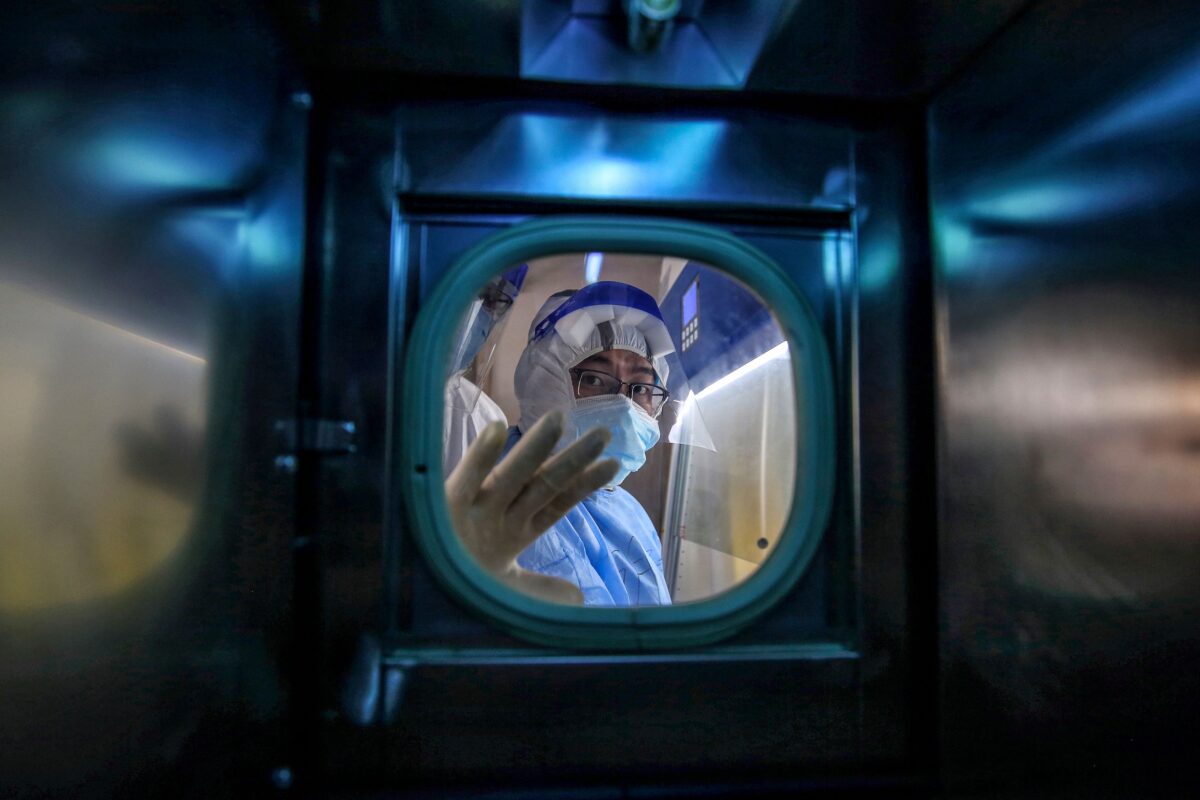 Russell didn't agree with Le Duc or with the paper that Le Duc shared, as he was frank in his response, telling Le Duc that this "does not rule out the possibility that one of the many bat coronaviruses isolated in the Wuhan lab infected a technician who walked out the door." As Russell noted, there was no need "for engineering the virus" in order to precipitate the outbreak.
Russell was equally direct in his criticism of the natural origin narrative that was being pushed by Fauci's group of scientists and promoted by the media at that time, telling Le Duc that the "flimsiness of the epidemiology pointing to the wet market, the absence of bats in the market, the failure to identify an intermediate animal host" all pointed to a lab leak as the likely explanation for the pandemic.
Russell highlighted actions taken by the Chinese Communist Party (CCP), citing the "extraordinary measures" taken by Beijing during the advent of the outbreak, "including persecution and probable killing of two brave physicians to cover up the outbreak." Russell also told Le Duc that the many "steps taken to silence the laboratory personnel," along with changes in leadership of the lab, were indications that "all point to the lab as the source of the outbreak."
Russell noted similarities between the COVID pandemic and the Soviet Anthrax outbreak in 1979, telling Le Duc: "This reminds me of the efforts by Matt Messelson and many colleagues to cover up the Sverdeslosk anthrax outbreak. They succeeded for many years aided and [were] abetted by many in academia until Ken Alibek defected and the truth came out."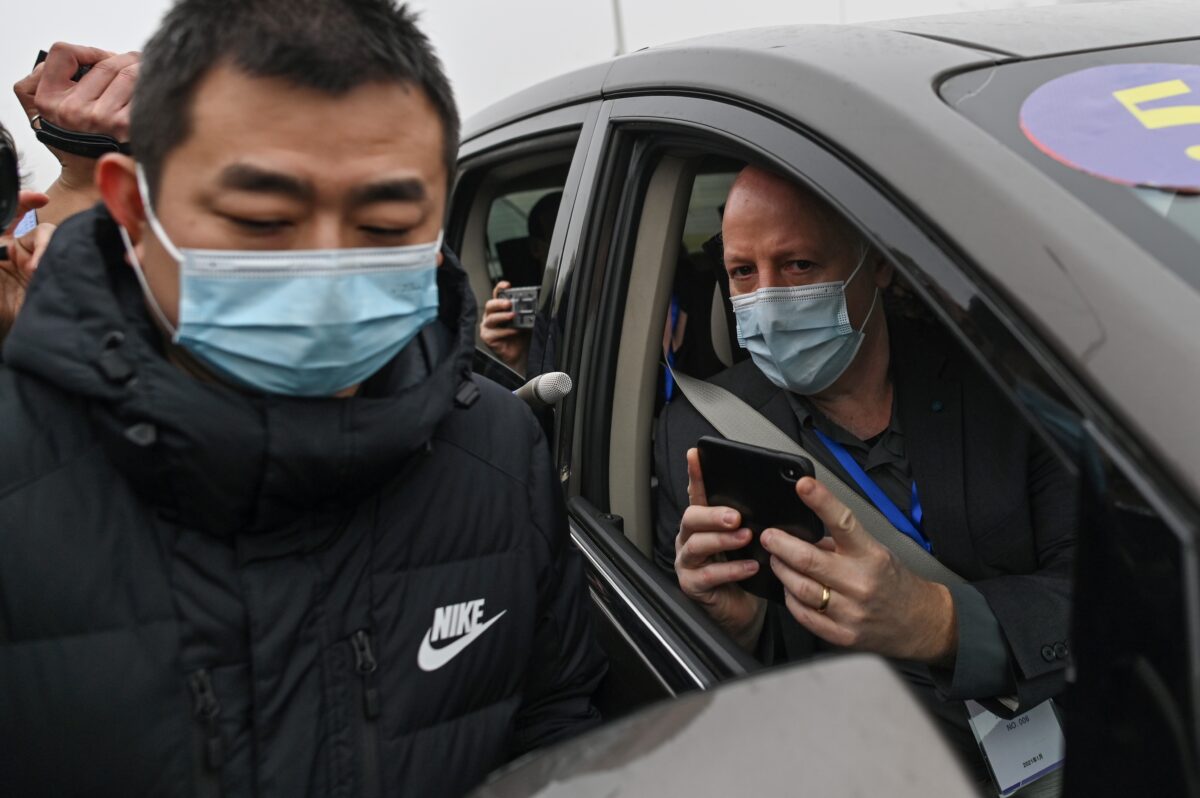 Russell concluded by saying that he had "bought the wet market story for months," but was now very skeptical of any information that was "coming from the Chinese government."
In a subsequent email, Le Duc admitted to Russell that "it is certainly possible that a lab accident was the source of the epidemic" and agreed that "we can't trust the Chinese government." Le Duc also finally divulged to Russell that he had sent Yuan "a rather detailed plan to investigate the possibility that the lab might have been the source of the outbreak," but acknowledged that he never heard back from Yuan.
Reciting a line often put forth by natural origin advocates, Le Duc told Russell that "we need to strike a balance such that we are not in an adversarial situation" with China. Russell's reply was blunt and to the point.
"I admire your desire to avoid an adversarial situation but [that seems] to be impossible with the Chinese communists."
Later that afternoon, Le Duc emailed the entirety of his Russell email conversation to Franz, who also is the former commander of the U.S. bioweapons lab USAMRIID at Fort Detrick in Maryland.
In addition to sending Franz his conversation with Russell, Le Duc raised some material concerns regarding the development of COVID vaccines. Le Duc's concerns seem particularly relevant in light of ongoing questions that are currently being raised regarding vaccine effectiveness.
Le Duc told Franz that "there is a lot we do not know about immunity to this virus and we need to be very careful as we design and test vaccines." Le Duc also noted that "we need to address the question of re-infection/re-occurrence of illness," asking Franz if this is "an artifact of PCR testing or represent[s] a real issue."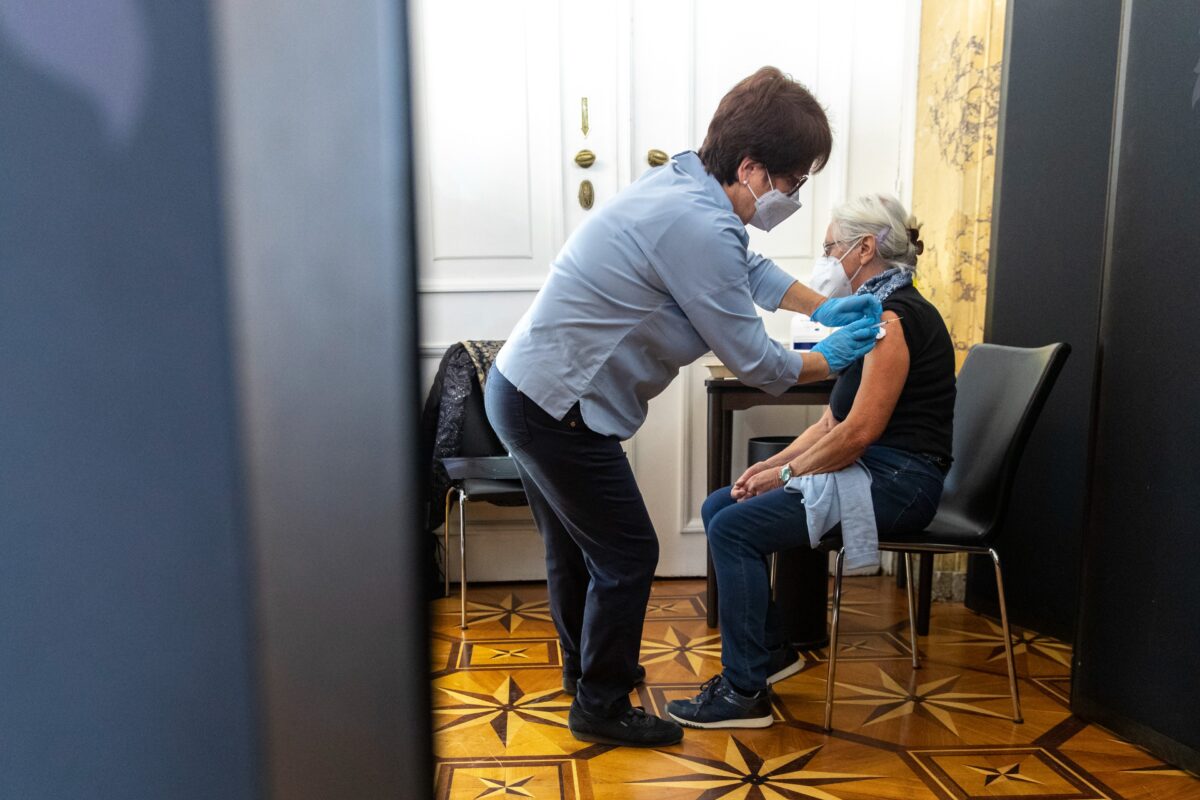 Finally, Le Duc told Franz, "There is also emerging information on genetic variability of the virus" and rhetorically asked Franz "what the impact might be on transmission and disease." Le Duc's comments may have been in reference to the unique furin cleavage site in COVID-19, a feature that has never been observed in any natural SARS coronavirus.
As since discovered through a September whistleblower document release, Daszak had drafted a 2018 blueprint for inserting furin cleavage sites into bat coronaviruses.
It should be noted that Le Duc, a biodefense expert who previously worked at the Centers for Disease Control and Prevention in Atlanta, has a long history of cooperation with the Wuhan Institute, dating back to at least 1986 when LeDuc spent a year working on and off in Wuhan.
In 2014, Le Duc was instrumental in introducing NIAID's China representative, Chen Ping, to the Wuhan Institute. Surprisingly, Chen, who looked after Fauci's affairs in China, seemingly was unable to get an introduction through Fauci's office. Eventually she reached out to Le Duc as she knew he had collaborated with the Institute. Le Duc immediately replied to Chen and introduced her to staff at the Wuhan lab. Le Duc also mentioned that he personally knew the director of the Institute, Yuan—the same person with whom he shared his concerns about a lab leak in February 2020.
Le Duc also told Chen that staff from the Wuhan lab were undergoing training at Le Duc's lab in Galveston in 2014 and they had "invested considerably in our partnership with the CAS [Chinese Academy of Sciences, parent body of the Wuhan Institute of Virology] in Wuhan and we are anxious to ensure its long-term success."
Le Duc's work with the Wuhan lab was again confirmed in 2017, when NIAID's director of global research, James Meegan, disclosed in an internal email that both he and Le Duc had trained Wuhan lab staff in China and that some staff members were later also trained in the United States. Meegan stated that he thought their training efforts "helped [the Wuhan lab] on its way to becoming a center for virology."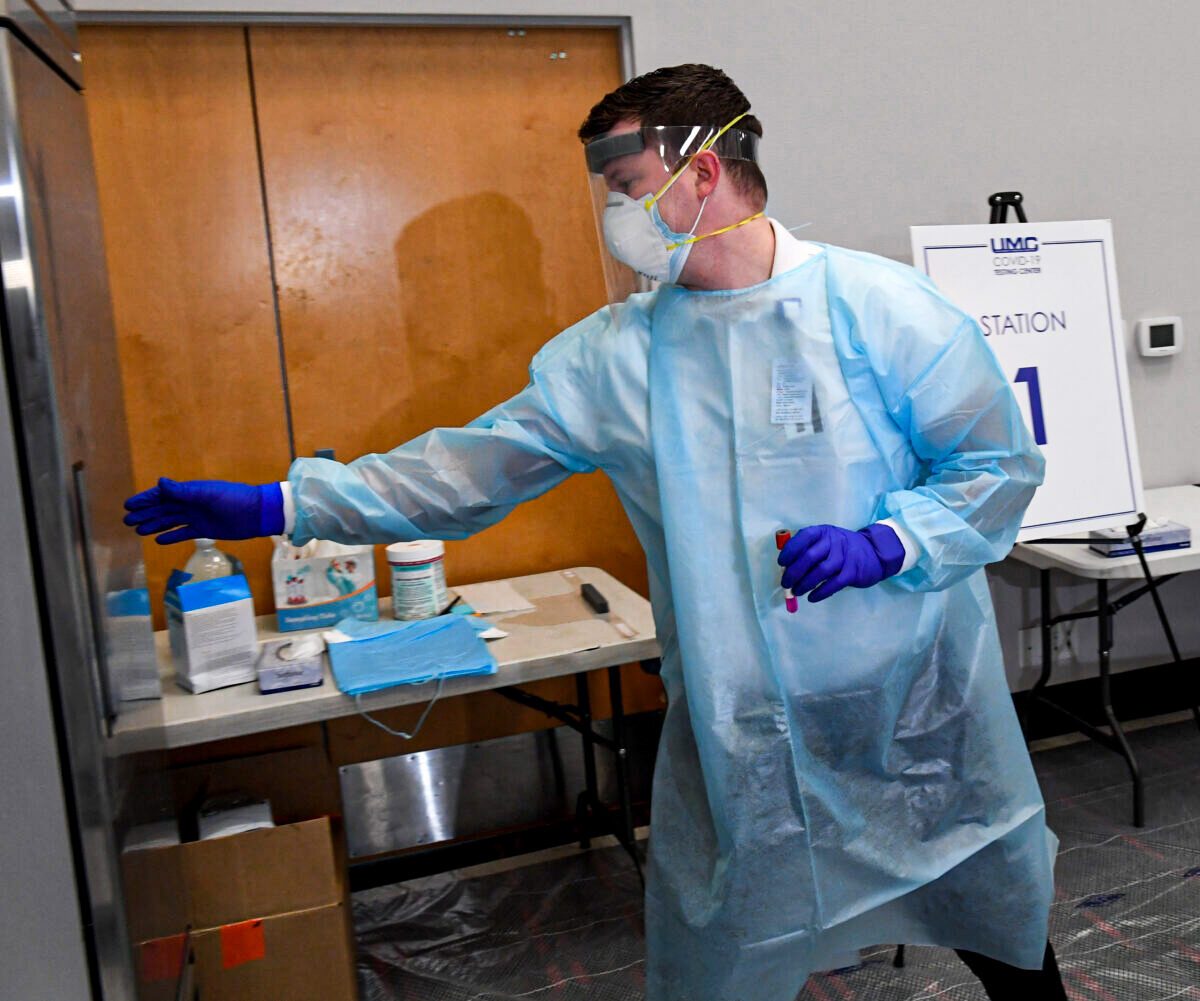 Notably, Le Duc was training Wuhan lab staff on the maintenance and operations of a BSL-4 facility in advance of the opening of the Wuhan Institute of Virology's new BSL-4 lab. Originally that training was to have been provided by French scientists who helped construct the Wuhan Institute's new BSL-4 lab, but after France expressed security concerns over the use of China's new lab for noncivilian activities, that cooperation was ended and U.S. scientists took over certain aspects of staff training.
This latest FOIA email release provides additional proof that yet another virologist closely affiliated with Fauci was publicly dismissing the lab leak theory while privately expressing very real concerns that a lab leak might have occurred.
Previous FOIA releases revealed that Fauci-funded scientists Kristian Andersen and Daszak put out natural origin papers at the same time that there was a private consensus among Fauci's group that the virus was likely engineered. We know through previous FOIA releases that the first draft of proximal origin was completed on the same day Fauci was informed by the paper's drafting authors that a lab leak was 70 to 80 percent likely.
Le Duc and his Galveston National Laboratory are both directly funded by Fauci's NIAID.
Other than Daszak, through whom Fauci funded the Wuhan lab, Le Duc is perhaps the most knowledgeable person in the United States about the Wuhan Institute, its operations and staff, and its various labs.
It's particularly notable that Le Duc's first reaction to the COVID-19 outbreak was to contact his longtime friend and vice director of the Wuhan Institute of Virology with his private concerns that the pandemic had originated at the Wuhan Institute. Equally notable was the complete lack of response from his old friend.
Originally posted by: EpochTimes
A Professional Athlete Affirms That God Fashioned Adam and Eve. As a Result, All Hell Breaks Loose Christian Banks and Businesses Cancel Sam Brownback, a…
Read More
We make every effort to acknowledge sources used in our news articles. In a few cases, the sources were lost due to a technological glitch. If you believe we have not given sufficient credit for your source material, please contact us, and we will be more than happy to link to your article.