the Military…
The Bible recognizes Satan's world-system and warns us not to love it (1 John 2:15-16). When John writes and tells the Christian "do not love the world", he's not talking about the physical planet. The Greek word κόσμος kosmos as it is used by the apostle John and others most often refers to "that which is hostile to God…lost in sin, wholly at odds with anything divine, ruined and depraved." (BDAG) Satan's world-system consists of those philosophies and values that perpetually influence humanity to think and behave contrary to God and His Word. This operating apart from God is first and foremost a way of thinking that is antithetical to God and His Word, a way of thinking motivated by a desire to be free from God and the authority of Scripture, a freedom most will accept, even though it is accompanied by all sorts of inconsistencies and absurdities.
Four newborn babies in Adelaide, Australia have died after being denied life-saving heart surgery due to coronavirus travel restrictions.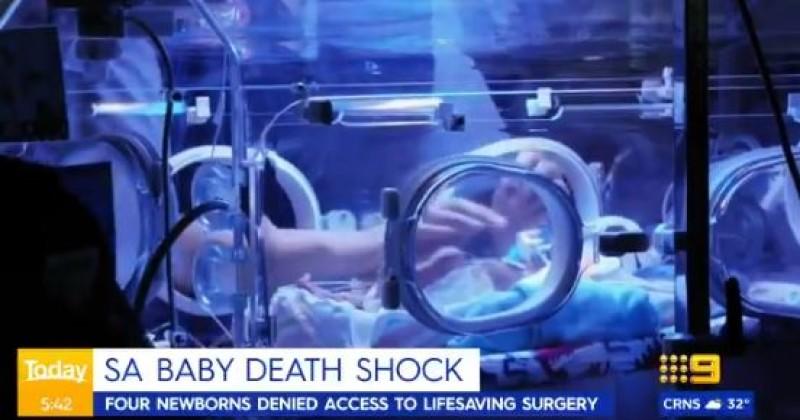 Adelaide is the only mainland Australian capital that doesn't provide paediatric cardiac surgery, therefore around 100 babies a year have to be sent interstate to receive treatment.
However, due to COVID-19 lockdown restrictions imposed by the Australian government, transfers to Melbourne have stopped and the babies have to make a longer journey to Sydney instead.
"Obsetrician Professor John Svigos said four babies who had died in Adelaide in the past month had been unable to be transferred and would have "almost certainly" benefited from on-site surgery," reports 9 News.
During a press conference on Wednesday, Victoria's Premier Daniel Andrews deflected blame for the newborns' deaths. He said that his government's health authorities told him that they did not prevent the children from being transported to Melbourne.
"I don't think it is a matter of restrictions," he said, claiming "there was a choice not at our end, but the other end for them not to be sent."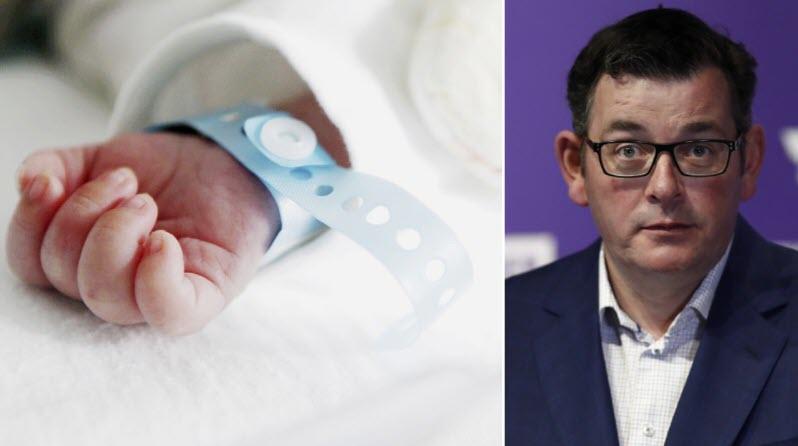 Adelaide's Women's and Children's Hospital said in a statement that its pediatric cardiac surgery services are currently under review, and promised that "South Australian children will always have access to the health services they need."
The deaths of the four newborns have sparked outrage across Australia.
In an on-air screed, Sky News Australia host Paul Murray lashed out at the "failures of South Australian government" and the "incompetence of the Victorian government," and said it was "outrageous" that a developed country such as Australia was incapable of saving the children's lives.
Numerous health experts have warned that the impact of coronavirus lockdown measures is having a devastating impact on health, with untold deaths due to serious illnesses going untreated.
Last month, Germany's Minister of Economic Cooperation and Development, Gerd Muller, warned that lockdown measures throughout the globe will end up killing more people than the coronavirus itself.
"We expect an additional 400,000 deaths from malaria and HIV this year on the African continent alone," Muller said, adding that "half a million more will die from tuberculosis."
Muller's comments arrived months after a leaked study from inside the German Ministry of the Interior revealed that the impact of the country's lockdown could end up killing more people than the coronavirus due to victims of other serious illnesses not receiving treatment.
Another study found that lockdowns will conservatively "destroy at least seven times more years of human life" than they save.
Professor Richard Sullivan also warned that there will be more excess cancer deaths in the UK than total coronavirus deaths due to people's access to screenings and treatment being restricted as a result of the lockdown.
His comments were echoed by Peter Nilsson, a Swedish professor of internal medicine and epidemiology at Lund University, who said, "It's so important to understand that the deaths of COVID-19 will be far less than the deaths caused by societal lockdown when the economy is ruined."
According to Professor Karol Sikora, an NHS consultant oncologist, there could be 50,000 excess deaths from cancer as a result of routine screenings being suspended during the lockdown in the UK.
Experts have also warned that there will be 1.4 million deaths globally from untreated TB infections due to the lockdown.
As we further previously highlighted, a data analyst consortium in South Africa found that the economic consequences of the country's lockdown will lead to 29 times more people dying than the coronavirus itself.
The World Is In Big Trouble, for Those That Believe We Will Go Back to Some Sense of Normal Life Here on Earth, You Will Be Sadly Disappointed, Seven Years of Hell on Earth Which Began January 1, 2020
"Our courts oppose the righteous, and justice is nowhere to be found. Truth stumbles in the streets, and honesty has been outlawed" (Isa. 59:14, NLT)…We Turned Our Backs On GOD, Now We Have Been Left To Our Own Devices, Enjoy…
While Mainstream Media Continues to Push a False Narrative, Big Tech Has Keep the Truth From Coming out by Shadow Banning Conservatives, Christians, and Like-Minded People, Those Death Attributed to the Coronavirus Is a Result of Those Mentioned, They Truly Are Evil…
Source: HNewsWire ZeroHedge HNewsWire HNewsWire HNewsWire HNewsWire HNewsWire HNewsWire HNewsWire HNewsWire HNewsWire
StevieRay Hansen
Editor, HNewsWire.com
Watchmen does not confuse truth with consensus The Watchmen does not confuse God's word with the word of those in power…
In police-state fashion, Big Tech took the list of accused (including this site), declared all those named guilty and promptly shadow-banned, de-platformed or de-monetized us all without coming clean about how they engineered the crushing of dissent, Now more than ever big Tech has exposed there hand engaging in devious underhanded tactics to make the sinister look saintly, one of Satan's greatest weapons happens to be deceit…
The accumulating death toll from Covid-19 can be seen minute-by-minute on cable news channels. But there's another death toll few seem to care much about: the number of poverty-related deaths being set in motion by deliberately plunging millions of Americans into poverty and despair.
American health care, as we call it today, and for all its high-tech miracles, has evolved into one of the most atrocious rackets the world has ever seen. By racket, I mean an enterprise organized explicitly to make money dishonestly.
All the official reassurances won't be worth a bucket of warm spit. The Globals are behind the CoronaVirus, It Is a Man-Made Bioweapon.
The number of Orphans aging out of Child Protective Custody has grown at an alarming rate. The 127 Faith Foundation receives many requests each week to house them at our ranch. Our prayer is that the good people of our country will step up to the challenge and offer financial support for "the least among us." We need your help! StevieRay Hansen, Founder, The 127 Faith Foundation