Watchman: mRNA Vaccine-Vaccinated Meat From Animals May Soon Be Found in US Food Supplies. Shrimp, Pigs, and Cattle Are Just a Few of the Food Sources Being Targeted by mRNA Gene Therapy Technology–A New Way To Kill
HNewsWire:
The range of food sources targeted by mRNA gene therapy technology is growing and now includes shrimp. Through its orally delivered RNA-particle technology, an Israeli firm looking to introduce mRNA vaccines to shrimp farming has raised $8.25 million from a consortium of venture investors to support and enhance animal health in marine species.
A biotechnology company called ViAqua developed an RNA-based vaccination that modifies shrimp gene expression via ribonucleic acid interference (RNAi). In RNA interference (RNAi), targeted mRNA molecules are neutralized to prevent the translation or expression of certain genes.
The vaccine is a coated feed supplement made to increase resistance to the White Spot Syndrome Virus (WSSV), a virus that reduces shrimp output worldwide by 15% and results in an annual loss of roughly $3 billion. Every meal containing ViAqua's coated product may have RNA molecules that suppress the expression of genes that lead to disease, according to the company.
A 2022 proof-of-concept study found that the nanovaccine had outstanding in vivo safety profiles and was about 80% efficacious in a deadly WSSV challenge paradigm. However, it is unknown whether modifying shrimp gene expression and eating shrimp that have received a vaccination have any dangers.
According to Shai Ufaz, CEO of ViAqua, "Oral delivery is the holy grail of aquaculture health development due to both the impossibility of vaccinating individual shrimp and its ability to significantly lower operational costs of disease management while improving outcomes." We are eager to introduce this technology to the market in order to meet the demand for accessible disease treatments in aquaculture.
According to a press release, ViAqua intends to start manufacturing in India in 2024 and thinks their technology has many uses outside of aquaculture.
Pigs are already exposed to mRNA vaccinations.
MRNA vaccines are being developed for markets other than aquaculture. In order to build a self-amplifying mRNA (saRNA) platform that enables the quick development of a herd- or flock-specific vaccine precisely matched to the circulating variant at the source of a disease outbreak, Genvax Technologies, a startup developing mRNA vaccines for animals, received $6.5 million in funding in 2022.
A specific transgene or "gene of interest" matched to the variant strain is inserted into the platform using Genvax's technology. Without the entire pathogen having to match the prevalent strain, the saRNA then causes an antibody response.
In partnership with the U.S. Department of Agriculture, Genvax received a $145,000 funding from the Foundation for Food and Agriculture Research in April 2022 to create a saRNA vaccine for African swine flu (ASF). ASF is a highly contagious virus that has never struck the United States and has a 100% swine fatality rate.
Lipid nanoparticles (LNPs) are used to encapsulate saRNA in saRNA technology, according to a 2022 research that was published in eClinicalMedicine. When administered as a vaccine, the LNP encapsulation promotes "endosomal uptake and release into the cytoplasm of target cells in vivo." This cutting-edge technology "significant and previously untested potential" to be used in medications and vaccinations.
It's not just Genvax that has used mRNA technology in pigs. The "revolutionary swine vaccine platform" SEQUIVITY, developed by Merck, employs RNA particle technology to provide "customized prescription vaccines against strains of influenza A virus in swine, porcine circovirus (PCV), rotavirus, and beyond."
The COVID-19 vaccine induces the body to produce spike proteins, while SEQUIVITY employs electronic gene sequencing to create RNA particles that, when injected into an animal, direct immune cells to translate the sequence into proteins that act as antigens. The theory is that when the animal's immune system is exposed to the virus in its natural state, it will detect the antigen and mount an immune response.
In contrast to conventional vaccinations, which need years to produce, Merck claims that their RNA-participle technology enables the creation of a "safe and flexible" tailored swine flu vaccine in just eight to twelve weeks.
Although it is asserted that vaccines made with RNA technology are safe and effective, studies seem to be few, and there is little to no study on the potential health impacts of eating pork from vaccinated pigs.
Producers are concerned about the use of mRNA vaccinations in cattle.
The National Cattlemen's Beef Association claims that mRNA vaccinations are not yet approved for use in beef cattle in the United States. The vaccinations are being created to cure and prevent illnesses in cattle, whose flesh may be consumed.
Ranchers and Cattlemen's Legal Action Fund The use of mRNA vaccines in cattle has drawn criticism from United Stockgrowers of America (R-CALF USA), a national non-profit with more than 5,000 members committed to preserving the success and viability of the U.S. cattle sector.
In order to discuss the state of mRNA injections in the global protein supply chain, R-CALF USA met with medical professionals and a molecular biologist in April 2023. Max Thornsberry, a veterinarian, noted that some studies have discovered that mRNA and the virus it codes for may be transmitted to people who have eaten dairy or meat from an animal that received an mRNA injection.
Mr. Thornsberry urged for more thorough investigation and expressed worries about the full impact and unknowable long-term repercussions of eating meat from animals that have received mRNA vaccine injections. The United States is importing more beef from other nations which either treat cattle with mRNA vaccinations or plan to do so, despite the fact that the country has not yet licensed an mRNA vaccine for use in cattle.
MCOOL (mandated country of origin labeling) is urgently needed, according to Mr. Thonsberry. "Congress must pass MCOOL for beef if consumers are to have the freedom to decide whether to eat beef from a nation where cattle are receiving mRNA injections," said one consumer.
However, R-CALF USA "strongly reinforces the need for mandatory country of origin labeling" of beef right away so that American consumers will know if the beef they are buying comes from a country that is using the contentious mRNA technology in their cattle. R-CALF USA plans to develop a policy direction for the organization at an upcoming meeting.
R-CALF USA CEO Bill Bullard claimed in an opinion piece published on the organization's website that the group has come under fire for its stance and accused newspapers with ties to the pharmaceutical industry of "fearmongering and misinformation."
In order to evaluate a cattle mRNA vaccination system for infection with the bovine respiratory syncytial virus (RSV), researchers from Iowa State University filed a multi-year research project to the U.S. Department of Agriculture, according to Mr. Bullard.
The petition stated that during the second year of the experiment, with a completion date of 2026, researchers intended to test the mRNA on cattle. It would be foolish to believe that such a research endeavor does not point to an effort to win authorisation for mRNA injections in American cattle, the expert continued.
Mr. Bullard urged people not to "simply trust the pharmaceutical companies and the government" and stated that his organization "intends to learn the truth by continuing to disclose differing scientific findings, seeking more research into the long-term effects of mRNA injections for cattle, and demanding more transparency from pharmaceutical companies and the government."
The group has also claimed that it thinks consumers have a right to know whether the meat they eat came from animals that received mRNA injections.
Tennessee, Idaho, Arizona, Texas, and Missouri are just a few of the states that have already prepared or sponsored legislation aiming to mandate the labeling of goods obtained from animals given mRNA vaccinations.
SRH: mRNA is the beast's signature. They have used it to seal humans, and now also animals? Life is the objective. Existence in all its forms Permanently replacing the DNA of God's life on earth with the demonic-altered DNA. HNewsWire: Globalists openly admit this is their intention today. Has Big Ag already started the plan by injecting mRNA gene therapy into pigs and cows? Since 2018, pork producers have been using customisable mRNA-based "vaccines" on their herds without informing the public.All customized mRNA "vaccines" have never been tested. Only the mRNA platform has received approval. According to the American National Cattlemen's Beef Association, "there are currently no licensed mRNA vaccines for use in beef cattle in the United States." However, an association lobbyist claims to have "double-vaccinated" his own herd with an mRNA "vaccine" against bovine respiratory disease. On October…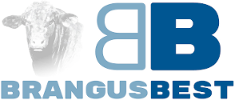 Beef in Bulk: Half, Quarter, or Eighth Cow Shipped to Your Door Anywhere within Texas Only
We do not mRNA vaccinate our cattle, nor will we ever!
Grass Fed, Grass Finished Beef!
Here is a discount code for HNewsWire readers to get 20 percent off first order:
HNEWS20
From Our Ranch to Your Table
Revelation: A Blueprint for the Great Tribulation
Will Putin Fulfill Biblical Prophecy and Attack Israel?
A Thrilling Ride
Every once in awhile, a book comes across your path that is impossible to put down. A Long Journey Home is not a casual book that you read in a week or earmark to complete at a later date. Once you begin, cancel your schedule, put your phone on silent, find a quiet place where you cannot be disturbed, and complete the journey. Click Here to Purchase on Amazon.com!