Watchman Says Lawlessness Will Be Commonplace in America Multiple People Were Shot Inside an Ohio Walmart. And Because Lawlessness Will Abound, the Love of Many Will Grow Cold
HNewsWire:
An unknown number of shoppers have been shot Monday night at a Walmart in Beavercreek, Ohio. There is a massive police presence outside the store.
One witness said the shooter had a backpack and was holding a rifle as he walked by her before he opened fire, she said in a video posted on Twitter.
"He walked right past me and started shooting," she said. "He shot like ten times."
Watch the eyewitness video below.
My dad was just now walking through the Beavercreek Walmart getting stuff for Thanksgiving- when out of nowhere a man with a backpack holding an assault rifle walked RIGHT past him.
Just happened about 8 minutes ago.
"I'm on the phone with my dad now and I can barely hear over the amount of sirens pouring in. Check on your family," wrote another person on Facebook.
Wright State University alerted students and staff to stay away from the Beavercreek Walmart for an "active incident."
There's no word on how many people were shot or the extent of their injuries. Police say the gunman is no longer a threat.
"The building has been cleared and secured," police announced on Twitter. "There is no active threat at this time."
This page will be updated throughout the evening.
SRH:
The Great Tribulation
15 "Therefore when you see the 'abomination of desolation,' spoken of by Daniel the prophet, standing in the holy place" (whoever reads, let him understand), 16 "then let those who are in Judea flee to the mountains. 17 Let him who is on the housetop not go down to take anything out of his house. 18 And let him who is in the field not go back to get his clothes. 19 But woe to those who are pregnant and to those who are nursing babies in those days! 20 And pray that your flight may not be in winter or on the Sabbath. 21 For then there will be great tribulation, such as has not been since the beginning of the world until this time, no, nor ever shall be. 22 And unless those days were shortened, no flesh would be saved; but for the [a]elect's sake those days will be shortened.
23 "Then if anyone says to you, 'Look, here is the Christ!' or 'There!' do not believe it. 24 For false christs and false prophets will rise and show great signs and wonders to deceive, if possible, even the elect. 25 See, I have told you beforehand.
26 "Therefore if they say to you, 'Look, He is in the desert!' do not go out; or 'Look, He is in the inner rooms!' do not believe it.
SRH: The Cost of Standing for Truth Is So High, so Precious, so All-Consuming That Almost No One Will Meet It In DC, a Pro-Hamas Mob Fights With Police HNewsWire Update 11/16/23 An angry anti-Israel riot broke out in front of the DNC offices in Washington, D.C., on Wednesday night. Pro-Palestinian protesters were pushed off the front of the building by cops in a video that you can watch below. A lot of people were caught. If you want to know what's going on in the world and in our country, read my book "Culture Jihad." At the moment, our police are trying to keep back about 150 people who are protesting illegally and violently near Canal Street and Ivy Street, SE. Police are arresting people. Everyone has been taken out of the area. Capital Police said in a…
" Stay Home': Feds Tell San Francisco Workers To Telecommute Due To Crime Wave by Tyler Durden Tuesday, Aug 15, 2023 – 07:05 PM Crime is so bad near San Francisco's US Department of Health and Human Services federal building that officials have advised hundreds of employees to work remotely for the foreseeable future. Pelosi federal building in San Francisco Citing public safety concerns outside the Nancy Pelosi Federal Building on Seventh Street – which houses several federal agencies including the HHS, the Department of Labor, the Department of Transportation and Nancy Pelosi's office – officials issued the stay-home recommendation in an Aug. 4 memo to regional leaders. "In light of the conditions at the (Federal Building) we recommend employees … maximize the use of telework for the foreseeable future," according to a copy of the memo by HHS Assistant……...
HNewsWire: A gang of bumbling thugs loaded up their car with a treasure trove of merchandise they stole from a Tractor Supply Company in Arlington, Tennessee – near Memphis. Videos posted on social media showed the thugs attempting to stuff large boxes into the getaway car. "You're on camera, buddy," said one eyewitness. They sped away with a passenger door open – leading to mockery from store workers. It's unclear why no one tried to stop the criminals. Watch below and HNewsWire: Lawlessness is contrasted with righteousness in verses such as Romans 6:19, 2 Corinthians 6:14, and Hebrews 1:9. The righteous, who have the nature of Jesus Christ, hate the deeds of lawlessness. Lot, a godly man living in Sodom, "was tormented in his righteous soul by the lawless deeds he saw and heard" (2 Peter 2:8). The psalmist said, "I abhor…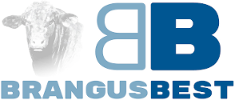 Beef in Bulk: Half, Quarter, or Eighth Cow Shipped to Your Door Anywhere within Texas Only
We do not mRNA vaccinate our cattle, nor will we ever!
Grass Fed, Grass Finished Beef!
Here is a discount code for HNewsWire readers to get 20 percent off first order:
HNEWS20
From Our Ranch to Your Table
Revelation: A Blueprint for the Great Tribulation
Will Putin Fulfill Biblical Prophecy and Attack Israel?
A Thrilling Ride
Every once in awhile, a book comes across your path that is impossible to put down. A Long Journey Home is not a casual book that you read in a week or earmark to complete at a later date. Once you begin, cancel your schedule, put your phone on silent, find a quiet place where you cannot be disturbed, and complete the journey. Click Here to Purchase on Amazon.com!