Watchman: Trump Halfheartedly Tried to Be Transparent With The Epoch Times- About Errors Made During His First Term. It Was Operation Warp Speed That Opened the Worm's Nest! This Was Trump's Idea, Which He Boasted About Constantly. Trump Cannot Be Truthful. He Has Killed Many Individuals; No Second Term!
Trump Opens Up About Mistakes Made During First Term
SRH: When I saw this headline, I was hoping that Trump would finally admit his Warped Speed fiasco was a failure, but he still insists it was a success. So many have died and are being injured as a result of this lethal injection. Biden simply embraced it and elevated it to more perverted levels.
Never his fault. But he chose "the best people." Narcissist, bully and greedy...
Trump still cannot speak coherently and enjoys placing the blame for his mistakes on others. He acknowledges his lack of understanding of Washington politics (essential information for governing). He still can't wrap his mind around the fact that his enormous ego and foul mouth caused him to lose.
He literally campaigned on "draining the swamp" and now claims ignorance regarding the swampiness of the people he hired. He was duped by the COVID hoax and rushed through the operation. He authorized the Federal Reserve to dramatically expand the money supply, thereby igniting the inflation that destroyed our savings and standard of living.
Trump was more likable than any Democrat, but he needs to acknowledge many more errors. The fact that he has not yet committed suicide makes me question whether he poses as great a threat to the ruling class as the media would have us believe. Perhaps he even supports them.
Trump's admission of errors was unexpected, but he quickly reverted to the despicable Donald we all know when he boasted that he now knows the people "better than anyone" In everything he does, he is The Greatest Of All Time, and anyone who disagrees is either an idiot or inherently evil.
Although he had the correct policies, he failed the nation. During COVID, he panicked and listened to Fauci. The economy was shut down, and trillions of dollars were wasted. Imagine him leading the nation against China in battle! And to think he is the Republican Party's leading candidate The time has come for a younger candidate with executive experience.
HNewsWire:
President Donald Trump acknowledged that he made mistakes during his first term in office, saying that most issues arose from the people he chose to fill various roles in office.
In an interview that aired July 16, Mr. Trump sat down with Fox News' Mario Bartiromo to discuss an array of issues, including whether he thought he made any mistakes during his term.
Ms. Bartiromo asked, "If there's anything that you could look back on in [2016] that you think maybe you want to do differently this time around?"
Mr. Trump replied, "The mistake would be people. I mean, I wouldn't have put a guy like Bill Barr in—he was weak and pathetic," a reference to his former attorney general, who has spoken out against Mr. Trump since leaving office and has expressed opposition to a second term for the former president.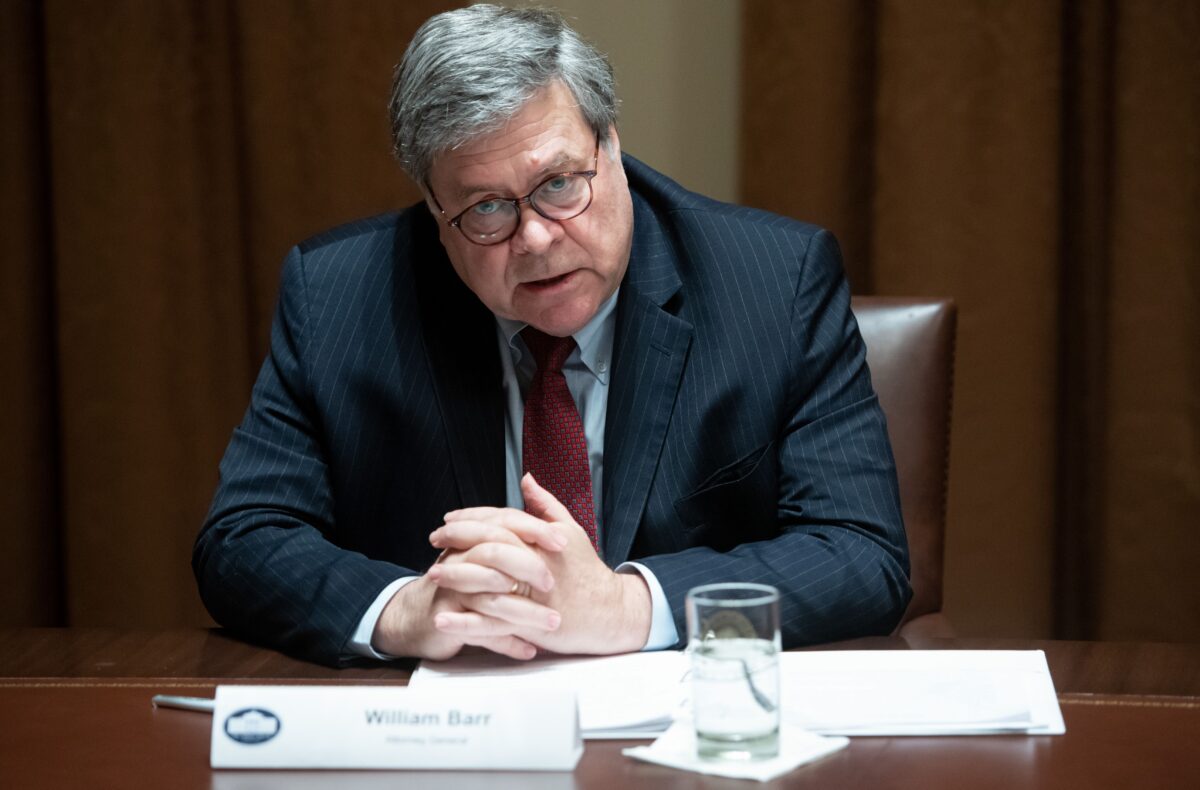 "I wouldn't have put Jeff Sessions in," Mr. Trump said, a reference to another former attorney general with whom Mr. Trump clashed.
"There are some people that I wouldn't have put in. You know, most people were good. But I had some people—we had [former Secretary of Defense Mark] Esper. I didn't like him. He was incompetent. I thought we had other people I didn't like."
Ms. Bartiromo replied, "Why did you put them in the job then?"
"Because every—look, every president, you put somebody in, you think they're good," Mr. Trump said. "But one thing that has happened and I find it very interesting, and this is the way life goes, I put people in—I was there 17 times in Washington, D.C. my whole life. I never stayed overnight. The press actually reported 70 I don't know if it's right, but it's probably pretty right.
"I never stayed overnight. Ever. And then all of a sudden, I'm the President of the United States and it's like a different society. I was New York and you know, it was a different thing. So I didn't know people, I became President," Mr. Trump said, adding later, "I never was involved in that."
"So you didn't know what to expect?" Ms. Bartiromo asked.
"No, no," Mr. Trump cut in. "I didn't know the people. I know the people now better than anybody has ever known the people. I know the good ones, the bad ones, the dumb ones, the smart ones."
'Drain the Swamp'?
Mr. Trump was also pressed on whether he had "drained the swamp," a reference to Mr. Trump's 2016 campaign pledge to root out D.C. bureaucrats and other entrenched establishment figures in the capital city.
"You didn't drain the swamp like you said you would, you didn't drain the swamp," Ms. Bartiromo said, a common criticism of the former president by conservative elements in the party who feel he failed to live up to his 2016 campaign promises.
Mr. Trump replied that he had, citing his decision to fire former FBI Director James Comey from his post.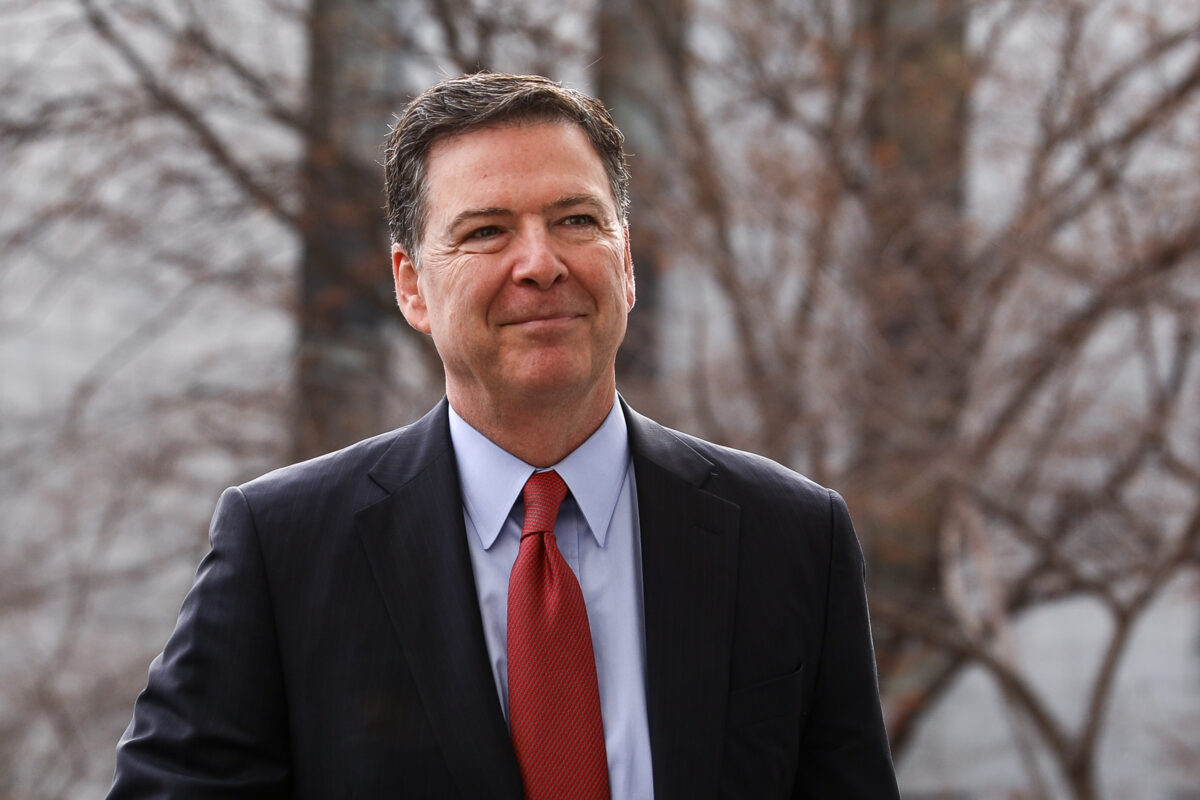 "I did. I fired Comey. I fired a lot of people. A lot of the people I had I fired, I fired Comey very early," Mr. Trump said, referencing his unprecedented May 2017 decision to remove the FBI chief. "And you know, there was a question as to whether or not you could, but I fired Comey."
Mr. Comey drew condemnation from Mr. Trump after he decided ahead of the 2016 election not to prosecute Secretary of State Hillary Clinton for illegally handling classified government information on a private email server, a decision which Mr. Trump characterized as politically shielding Ms. Clinton.
During his first year in office, Mr. Trump set records for the turnover rate of positions within his cabinet, as he removed several appointees who failed to live up to his expectations.
Mr. Trump is currently leading the field for the 2024 Republican nomination by double-digit margins.
HNewsWire: "Something else I find hard to believe that I have to even say," Trump told the crowd, adding "It's so ridiculous. It's so horrible and so ridiculous. I will keep men out of women's sports. And I will sign a law prohibiting child sexual mutilation in all 50 states. Prohibited." Trump continued, "and on day one I will reinstate the Trump ban on transgenders in the military. Because a warrior should be focused on crushing American enemies, on being strong, on having the image of being strong." "They have to be powerful. They have to be strong, especially when you see what's happening in the world today, not catering to radical gender ideology," he continued. Watch: Trump also promised to "immediately sign a new executive order to cut federal funding for any school pushing Critical Race Theory, transgender insanity,…
Mr. Cyrus Trump talks the talk but he does not walk the Christian walk. As I've said before- he's got those heretics (prosperity gospel lunatics) around him, advising him and of course, they come up short when it comes to God's desires for mankind. God uses ungodly men to complete his plan, I believe we're witnessing another chapter in the book, now as we watch Mr. Trump play every card in the deck to his advantage. I have often called Pres. Trump "Cyrus", I do believe God placed Trump in the White House, what we don't know is when God will remove him from the people's house and how that will affect the tribulation. When I saw that Trump caved in and signed the $2.3 TRILLION bill robbing Americans at the expense of Wall Street Billionaires, I was preparing to…
HNewsWire: The midterm election catastrophe evidently indicated his power has eroded, and the Huffington Post reports that some of the evangelical leaders who helped catapult Donald Trump into the White House in 2016 and then backed him again in 2020 are now turning their backs on him. This might be an indication that Trump's future attempt for the presidency won't garner the same level of evangelical support as his previous two bids, as pointed out by HuffPost's Ed Mazza. The timing couldn't be worse for the former president. According to the story, erstwhile Christian supporters of Trump are not only expressing remorse for backing him, but are also telling their followers to stay away from his current campaign. When asked about the former president's leadership skills, one of them was blunt in their interview with the Washington Post. Mike Evans, a…
Say hello to Granite Ridge Soapworks! Use our handmade soaps to take good care of your skin. Our premium natural ingredients work together to create a silky, creamy lather that hydrates your skin. Chemicals, such as sodium lauryl sulfate, phthalates, parabens, or detergents, are never used by us. To ensure quality, we make all of our soaps in modest quantities. Visit our Etsy store right away to give them a try and the attention your skin deserves. GraniteRidgeSoapworks: Because only the best will do for your skin.
Use the code HNEWS10 to receive 10% off your first purchase.
Revelation: A Blueprint for the Great Tribulation
Will Putin Fulfill Biblical Prophecy and Attack Israel?
A Thrilling Ride
Every once in awhile, a book comes across your path that is impossible to put down. A Long Journey Home is not a casual book that you read in a week or earmark to complete at a later date. Once you begin, cancel your schedule, put your phone on silent, find a quiet place where you cannot be disturbed, and complete the journey. Click Here to Purchase on Amazon.com!