Advisory: Be careful of what you read on social media. The algorithms used by these platforms have no regard for Biblical truth. They target your emotions to keep you engaged on their site so their advertisers can drop more ads. These platforms exist to enrich their stockholders. Consider God's promise to Believers in James 1:5, "If any of you lacks wisdom, you should ask God, who gives generously to all without finding fault, and it will be given to you."
Evil is usually thought of as that which is morally wrong, sinful, or wicked; however, the word evil can also refer to anything that causes harm, with or without the moral dimension. The word is used both ways in the Bible. Anything that contradicts the holy nature of God is evil (see Psalm 51:4). On the flip side, any disaster, tragedy, or calamity can also be called an "evil" (see 1 Kings 17:20, KJV).
Evil behavior includes sin committed against other people (murder, theft, adultery) and evil committed against God (unbelief, idolatry, blasphemy).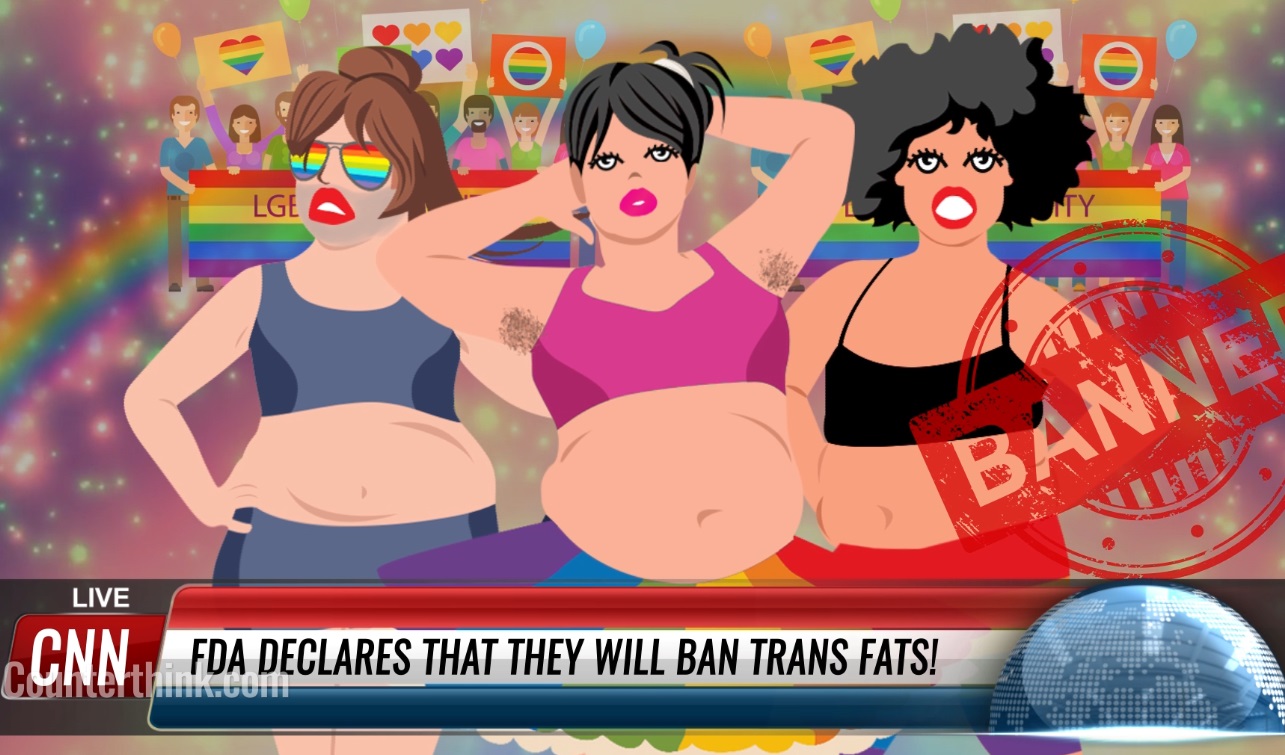 A British politician who lobbied heavily for the implementation of "gender-neutral" toilets following his election has since been outed as a pedophile who was allegedly charged with nine counts of inappropriately touching underage children.
Illustrating once again that the Cult of LGBTQ is often a cover for child-molesting perverts, David Smith was reportedly able to convince the Mayor of Middlesbrough, near Durham, to give gender-neutral toilets a trial run, of course in the name of "equality" and "tolerance."
Smith, who's a member of the United Kingdom's Conservative Party, recently resigned from the party after the allegations surfaced, which he vigorously denies. But reports indicate that he's planning to remain on the local council of Teeside, Yorkshire, to which he was elected.
In his own defense, Smith says he "completely reject[s]" the "spurious allegations," despite having immediately resigned from the Conservative Party after they surfaced. Smith insists that he only decided to remove himself from the party "[to] ensure I can focus all my efforts on fighting to clear my name."
"[I] worked hard to ensure I serve the people of Coulby Newham," Smith is further quoted as saying, adding that he did so "to the best of my ability."
Among his career accomplishments, Smith claims that he was successful in "tackling the issue of potholes," "ordering bollards to be installed," and "being a very proud advocate of the local LGBTQ community."
"This is who I am as a person and a community activist," he's further quoted as saying, denying that he in any way inappropriately touched underage children.
"The allegations made against my character are nothing more than damaging lies and moving forward, I will seek to prove this is the case in a court of law."
For more related news, be sure to check out Gender.news.
Smith was previously accused of denigrating normal U.K. families as "rotten pond life … that should be sterilized and washed"
For all of his claims that he's someone who worked hard to "serve" his constituents, Smith apparently had a problem with normal families that aren't LGBTQ, as evidenced by some nasty comments he allegedly made on an association football forum under the moniker of "Smoggy 89."
According to reports, Smith wrote that his entire country has a problem with "rotten pond life families that should be sterilized and washed," which was later confirmed by a spokesman for the Cleveland Police, who told the media that Smith was "due to appear at Teesside Magistrates' Court on Wednesday 7 August" for these comments.
Meanwhile, Sadiq Khan, the Muslim mayor of London, has also jumped on the "gender-neutral" toilets bandwagon, having announced back in 2017 that the metropolis would begin installing them in an effort to "reflect the incredible diversity of the city."
DVD and Streaming Options Available
"Toilets are a vital public service," Khan proclaimed at the time, adding that he is "determined to ensure that everyone has the ability to enjoy our great city to its fullest."
According to Khan, toilets "can help to shape the experience of the capital," which is why London apparently needs "a range" of them in order to "[give] people the confidence to move around London with dignity."
Khan has yet to address other issues like the growing number of stabbings, rapes, robberies, and other forms of violent crime that have made London more dangerous than even New York City. The Islamic infestation of London has also led to a sharp rise in acid attacks and "Islamic extremism," with at least 200 former Islamic State fighters now living in the once-safe city.
"[This is] just ONE insight into who exactly is pushing all this politically correct BS," wrote one Breitbart News Commenter in response to the news about David Smith.
"When you hear ludicrous ideas like same-sex bathrooms … look long and hard at the perv trying to convince you it is ok!"
StevieRay Hansen Commentary-Non-Christian scientists have recognized the bodily differences of the sexes. Anne and Bill Moir, for example, note that men have on average ten times more testosterone than women.
Studies show that women use a vocabulary that is different enough from men's to be "statistically significant."3 We are distinct emotionally, too. The Scripture gives voice to this reality when it calls godly husbands to treat their wives as the "weaker vessel" and challenges fathers to not "provoke" their children (1 Peter 3:7; Colossians 3:19). These and other patterns constitute the markers of our manhood and womanhood. Our differences, as is clear, are considerable. They are also God-given.
We complement one another, God's original design. He created Adam, but there was not a "helper" fit for him (Genesis 2:18). So the Lord in His Complete understanding and wisdom made Eve. She instantly delighted Adam when brought to him. "This is now bone of my bones and flesh of my flesh!" he cried (Genesis 2:23). Her womanhood did not escape Adam; it captivated him, bringing Adam a new happiness, the union of one woman and one man "God's design".
Are We Living in the Last Days?
Satan has always and will always try to usurp the created order. He took the form of a serpent to entice the man and woman (Genesis 3:1–7). Adam was called to exercise dominion over animals, and yet an animal mastered him in the Fall. Adam was the head of his wife, It's God designed God's blueprint, but he relinquished his headship when he allowed Satan to tempt his wife in the Garden of Eden, and when he let his wife lead him to eat the forbidden fruit. While she was duped about the consequences of her rebellion, she knowingly led her husband into this sin of disobedience, rebellion against God. This is a portrait of her rejection of God. The Lord indicted Adam for his failure to lead Eve by asking him, "Where are you?" indicating that Adam had a responsibility to biblically protect his wife. He failed in this Godly task, however, paving the way for Eve to disobey God. Adam's failure led to Eve's, and both of them were held guilty by the Lord.
Here's what one of the very knowledgeable transgender supporters had to say to me about this post, lovely people, biblically sound lost souls"…
Leviticus 29:13
"And God said, those who oppose my trans children will be cast into eternal damnation, and have to spend the rest of their pathetic lives quoting bible verses to those who really don't give a shit" Ms.lindsay Jenn
American Christians have watched as our society has fashioned a brave new order for itself.
Feminism and the sexual revolution have transformed the American home. Many men have lost any sense of responsibility for their family. They're tuned out, passive, and self-focused. Many women feel great tension between their career and home. They are told by secular lifestyle magazines to pursue perfect "work-life" balance, but it's hard to find. Increasingly, the sexes are in competition. These troubling developments represent phase one of the transformation of men and women.
The demonic virus spread of the homosexual movement. Led by celebrities in the 1980s, the homosexual movement built off of the momentum of the feminist push and the sexual revolution. It sought to mainstream homosexual behavior. Men and women, it assumed, were not different in any meaningful way. The moral constraints of the biblical worldview had already been cast off, Refused in their ignorance of biblical truth. Romantic love was not subject to any shape or design. It was just a feeling(An empty "Raw" sexual acts). As such, it had no duties, no covenantal dimensions, and no enduring commitment,(Sex with anyone and anything, a rebellion against God's design.) If it persisted, great. The feeling of love died out, then the relationship died with it,Then the empty vessels move on to their next sexual encounter the homosexual lifestyle…
StevieRay Hansen
HNewsWire Editor
The people spreading concrete information on the dangers of globalism are accomplishing far more than those sitting around buying bitcoin or passing around Q-cult nonsense.
StevieRay Hansen
Editor, HNewsWire.com
Let Me Make This Abundantly Clear. (I Am Apolitical) While I Have a General Distaste for Politicians No Matter the Party They Belong To, I Am Unashamedly Politically a Bible Believing Conservative Christian. I Have a Severe Distrust of Government. I Believe It Is the Most Inefficient and Ineffective Way to Accomplish Most Things. While I Strongly Disagree with Liberals/Progressives and Conservative on Most Political Issues, and While I Believe Liberals/Progressives and Most Politicians Are Terribly Misguided and Naive About What Big Government Will Eventually Result In, I Strive to Not Question Their Motives. at the Same Time, While I Find Myself in Agreement with Conservative Politicians on Some Issues, I Do Not Believe Electing Republicans Is the Answer to Everything. for Me, Very Sadly, the Main Difference Between Republicans and Democrats Is How Quickly They Want to Drive the Car Towards the Cliff. Simply Put, I Do Not Believe the Government Is the Solution for Everything. I Do Not Place Any Faith, Trust, or Hope in Any Politicians to Fix What Is Wrong with the World. "Come Lord Jesus!" (Revelation 22:20)
Education is useless without the bible (Daniel Webster)
Usually, the Lord doth no great thing for or against his people, without giving warning of it before it comes.
John Wesley who said that what we tolerate in our generation, will be embraced by the next. Wesley is 100% correct! We are living in sick times.
Evil Exists So Spiritual Warfare Becomes Necessary!
Corinthians 4:8-11 New King James Version (NKJV)
We are hard-pressed on every side, yet not crushed; we are perplexed, but not in despair; 9. persecuted, but not forsaken; struck down, but not destroyed— 10. always carrying about in the body the dying of the Lord Jesus, that the life of Jesus also may be manifested in our body. 11. For we who live are always delivered to death for Jesus' sake, that the life of Jesus also may be manifested in our mortal flesh.
Satan has power over (LGBTQE-TRANS PEOPLE). The "sons of disobedience" referred to in Ephesians 2:2 are those who have not trusted Christ as Lord and Savior (cf. Acts 26:18; 2 Corinthians 4:4; Revelation 13:12). The demons are also under the rule of Satan (Matthew 12:24), and one of his titles is "prince of demons" (Matthew 9:34). Satan has a kingdom (Matthew 12:26) and a throne (Revelation 2:13). Satan is called a prince because he is a ruler and possesses the power to manifest evil in the world through influencing people and commanding demons.
HNewsWire- "All political language is designed to make lies sound truthful and murder respectable." Just look at some of our modern-day examples: torture is "enhanced interrogation techniques"; murder is "collateral damage"; the aggression initiation of war is a "pre-emptive strike"; the theft of taxpayers' money is a "bailout", and the theft of depositors' money in a bank is a "haircut" or "bail-in".In a blatant example of Newspeak, the New World Order controllers (through the psychiatric DSM V) have tried to rename pedophiles as "minor-attracted persons" and redefine pedophilia as "sexual orientation". This makes no sense since sexual orientation has to do with gender, not age, with whether you are attracted to males or females, not how old they are. There are even organizations (like B4UAct.org) which are claiming that pedophiles are being unfairly stigmatized for their feelings!
The Cult of LGBTQ is often a cover for child-molesting perverts
Tagged Under: abuse, children's health, gender-confused, gender issues, gender madness, left a cult, LGBT, un-godly Mob, Lunacy, mutilation, transgender, Child molesting perverts LGBTQE- E For Evil
We make every effort to acknowledge sources used in our news articles. In a few cases, the sources were lost due to a technological glitch. If you believe we have not given sufficient credit for your source material, please contact us, and we will be more than happy to link to your article.