Watchman: DuckDuckgo, Which Is Sometimes Referred to as a Google Alternative, Has Declared That It Would "De-rank" Websites Connected With "Disinformation, in Other Words They Will Use"Censorship" On Truth
SRH: HNewsWire has been censored by all the search engines, including DuckDuckGo
Satan Soldiers At World Economic Forum Makes Censorship Pledge To 'Tackle Harmful Content And

Conduct Online' Big Tech-Government Coalition to Control What People See Online….

HNewsWire—DuckDuckGo, a prominent privacy-focused search engine that is often compared to Google, has stated that it would "de-rank" sites connected with "disinformation" and add "information bubbles" to "highlight excellent information." The news sparked great outrage among DuckDuckGo fans, who regard the revisions as an adoption of the Masters of the Universe's censoring tactics.

In a recent Twitter post, the CEO of privacy-focused search engine DuckDuckGo said that the business will start de-ranking "sites connected with misinformation," a practice Google has employed for years to prevent users from seeing material it deems offensive.
Duckduckgo is a web-based search engine.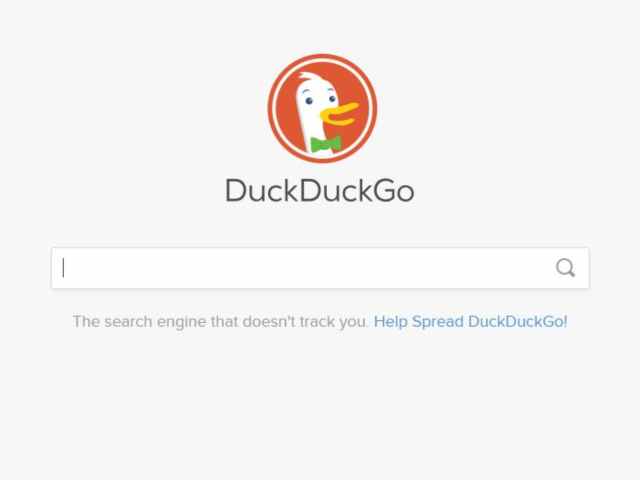 DuckDuckGo search engine (screenshot) Gabriel Weinberg, CEO of DuckDuckGo
DuckDuckGo CEO Gabriel Weinberg announced the decision through Twitter, noting that it was part of an attempt to combat Russian misinformation on the internet. "Like many others, I am appalled by Russia's invasion of Ukraine and the ensuing humanitarian catastrophe. "Western nations must #StandWithUkraine," Weinberg wrote, adding, "At DuckDuckGo, we've begun pushing out search changes that penalize sites affiliated with Russian misinformation."
Weinberg continues by stating that DuckDuckGo will also include news modules and information boxes at the top of select search results in order to promote "excellent material on fast evolving issues." This was a technique employed by several search engines and social media platforms during the coronavirus epidemic to promote official government narratives and information to internet users – information that often changed dramatically.
Many pointed out that DuckDuckGo's democratic approach to information was one of the website's primary selling factors in the first place.
Weinberg reacted to some critics by noting that DuckDuckGo's purpose was to increase users' privacy, not to offer balanced search results.
Google has increased its filtering efforts in recent years, notably in response to significant public events such as the coronavirus outbreak and Ukraine's recent invasion. According to Breitbart News, Google-owned YouTube has pulled a six-year-old video on the Ukrainian revolt that deposed President Viktor Yanukovych and imposed a pro-EU, pro-NATO government.
In 2020, Breitbart News published an in-depth article on Google's blacklisting of Breitbart News, including procedures similar to those outlined by Weinberg. Google blocked all Breitbart page results for Joe Biden-related searches in the run-up to the 2020 election.
As senior technology reporter Allum Bokhari of Breitbart News put it:
Breitbart News met with an SEO (Search Engine Optimization) professional who has been in the field for 25 years and is responsible for evaluating traffic statistics from Google's own website performance portal, Google Search Console.
The expert, who requested anonymity, said that he had never seen anything like this graph – and that it strongly suggests Google tampering.
"I have never seen such a sweeping reduction of rank and exposure for certain topics on a website as I have witnessed with Breitbart," the analyst said. "The goal is removal, not ranking decline, which would be an organic devaluation. These rankings have just vanished overnight, whereas other subjects have remained unaffected."
"The simple fact that hundreds of pages of Breitbart material referencing Biden that were ranking before to May 6 suddenly have no rank or impressions on search indicates manipulation, not algorithmic devaluation."
Evil men plan against the divine and assault them violently. The Lord laughs at them, because he knows their day is approaching. Evil men prepare their swords and bows in order to bring down the poor and destitute and to slay the righteous.
Their swords will stab their own hearts, and their bows will be severely damaged. A holy man's little possessions are preferable than the riches of several bad persons. For bad men will perish, but the LORD will uphold the virtuous. The LORD watches after the innocent on a daily basis, and they are endowed with an eternal heritage. They will be unafraid when adversity strikes.
When hunger strikes, they will have sufficient food. However, bad men will perish; the LORD's adversaries will be burned - they will vanish into thin air. While evil folks borrow but do not repay, the godly demonstrate compassion and generosity. Those who are favored by the LORD will undoubtedly possess the country, but those who are rejected by him will be annihilated.
The Ride Will Get Nasty From Here, NWO… The Court of Justice of the European Union has ruled that EU governments can order Facebook to take down content worldwide after an Austrian politician was insulted online. Eva Glawischnig-Piesczek, a leading figure in Austria's left-progressive Greens Party, was branded a "lousy traitor of the people" and a "corrupt oaf", among other things, in an Austrian news article concerning her party's support for a minimum income for refugees which was shared on a Facebook user's personal page, according to court documents. The Green politician demanded Facebook Ireland, which manages Facebook in Europe, remove the post, and secured an Austrian court order commanding it when the U.S. subsidiary failed to comply — but was not satisfied when the social media giant only restricted the content in Austria. Now the Court of Justice of the…
Duckduckgo has become one of them, NWO Pals
SRH: Force is now the only rule remaining in deep state-controlled America. Everything else has collapsed. There is no free speech, no fair trial, no system of justice, no reasonable expectation of human rights anywhere, no fair elections, no honest news, no honest Wall Street operations, no real public education, no clean food, and threats from the elitist, the power structure that is hell-bent on bringing the New World Order into the reality of the sleeping masses, get woke or get yoked, the choice still lives in the people's hands. Next, the AntiChrist will appear with many empty promises, peace, and security, in reality, it's the yoking of mankind, We are in the Great Tribulations…
Say hello to Granite Ridge Soapworks! Use our handmade soaps to take good care of your skin. Our premium natural ingredients work together to create a silky, creamy lather that hydrates your skin. Chemicals, such as sodium lauryl sulfate, phthalates, parabens, or detergents, are never used by us. To ensure quality, we make all of our soaps in modest quantities. Visit our Etsy store right away to give them a try and the attention your skin deserves. GraniteRidgeSoapworks: Because only the best will do for your skin.
Use the code HNEWS10 to receive 10% off your first purchase.
A Thrilling Ride
Every once in awhile, a book comes across your path that is impossible to put down. A Long Journey Home is not a casual book that you read in a week or earmark to complete at a later date. Once you begin, cancel your schedule, put your phone on silent, find a quiet place where you cannot be disturbed, and complete the journey. Click Here to Purchase on Amazon.com!
November 29 , 2023 Globalists Plan to Microchip Population, WEF Whistleblower Says Democrat Party is in collusion with the World Economic Forum's Agenda of controlling ...
Read More

→