Twitter Leading Censorship 'War On Christian Conservatives
Twitter has the right to ban/censor anyone they want but they cannot pretend to value freedom of speech. Facebook and Twitter is going to become irrelevant. Twitter Pays $800 Million To Settle Lawsuit Alleging Company Provided Misleading User Metrics To Investors Twitter has reached an $809 million class action lawsuit settlement to resolve claims that the company "provided misleading user-engagement info to investors". A lawsuit filed in 2016 alleged that Jack Dorsey and former CEO Dick Costolo, in addition to board member Evan Williams, hid information about the social media company's slowing user growth while they sold their personal stock holdings. The sales netted "hundreds of millions of dollars in insider profits," the suit alleged, according to Variety. Among the allegations were that the company didn't reveal that to investors that its DAU figures showed that user engagement was flat or…
The new Twitter CEO Parag Agrawal is being trolled left, right and center over an old tweet. Commenting on the tweet, one Twitter user said, "So, Twitter's new CEO is a racist. Why am I not surprised?".
With Jack Dorsey stepping down, Twitter now has a new CEO. Joining many other Indian origin tech heads is the new Twitter CEO Parag Agrawal. He began his journey as the CEO of the popular microblogging site from today, November 30. He was previously the CTO of Twitter. The IIT Bombay alumni has been a part of Microsoft, Yahoo, and AT&T Labs.
---
Twitter's new CEO Parag Agrawal is already taking the limelight. Trolls have dug and found Agrawal's 11-year-old tweet that makes him sound racist. Agrawal starts his journey as Twitter CEO from today, succeeding Jack Dorsey with an immediate effect. Also Read - The Indian connect: From Parag Agrawal to Sundar Pichai, Indian minds are ruling the tech world
In the old tweet from 2010, Agrawal stated, "If they are not gonna make a distinction between Muslims and extremists, then why should I distinguish between white people and racists." The tweet so far has received over 13,000 likes and over 5,000 retweets. Also Read - Why did Twitter's Jack Dorsey step down as CEO?
"If they are not gonna make a distinction between muslims and extremists, then why should I distinguish between white people and racists." Also Read - Parag Agarwal beats Mark Zuckerberg to become youngest S&P 500 CEO

— Parag Agrawal (@paraga) October 26, 2010
The new Twitter CEO is being trolled left, right, and centre over this tweet. Commenting on the tweet, one Twitter user said, "So, Twitter's new CEO is a racist. Why am I not surprised?". Another one noted, "new Twitter CEO Parag Agrawal makes Dorsey look like a moderate. Agrawal is left of Lenin. We're all on borrowed time."
Soon after the tweet went viral, it was discovered that the Agrawal was quoting Aasif Mandvi from The Daily Show. In a reply to a user, Agrawal said, "I was quoting Asif Mandvi from The Daily Show.
Incoming Twitter CEO Parag Agrawal, who will shortly replace Jack Dorsey as head of the far-left social media company, uncritically repeated a quote in 2010 suggesting that there should be no need to "distinguish between white people and racists."
"If they are not gonna make a distinction between muslims and extremists, then why should I distinguish between white people and racists," tweeted Agrawal, in quotes. It is unclear who he was quoting.
"If they are not gonna make a distinction between muslims and extremists, then why should I distinguish between white people and racists."

— Parag Agrawal (@paraga) October 26, 2010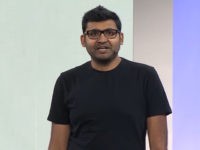 It's Time To Leave Twitter...
I was a blue check with a quarter of a million followers permanently suspended from Twitter. Under this new hate-filled dope, this will become commonplace and truth will be extinguished.
Agrawal, concerningly, is a vocal opponent of free speech and the First Amendment, and has sent tweets about all white people being racist: (source: National Pulse)
"If they are not gonna make a distinction between muslims and extremists, then why should I distinguish between white people and racists."

— Parag Agrawal (@paraga) October 26, 2010
The Indian-born migrant has used his tenure as Twitter's tech chief to lead research on how best to silence voices across the platform under the myth of "fake news" and dismiss the ideals America was founded upon, often quoting his favorite leftist celebrities.
In a November 2020 interview, Agrawal said the following, as reported by multiple sources online:
Former CTO and new Twitter CEO Agrawal in November 2020 interview: "Our role is not to be bound by the First Amendment… focus[ing] less on thinking about free speech, but thinking about how the times have changed."

— Disclose.tv (@disclosetv) November 29, 2021
"It's called the American dream because you have to be asleep to believe it." – George Carlin. http://bit.ly/cgZo31

— Parag Agrawal (@paraga) November 1, 2010
Eleven years prior, Agrawal sentiment was very different, showing his evolution to his current mindset toward freedom in the Free World:
I am not sure what is more troubling: death of free speech or that "peace in society" is threatened if a book is not banned.

— Parag Agrawal (@paraga) April 17, 2010
Agrawal's work placed him at the helm of Project Bluesky. The research project was launched under the guise of establishing decentralized standards, supporting social media companies in the promotion of posts and providing users with greater control over the content they see.
Bluesky was further marketed as making it easier for social media networks to enforce restrictions against hate speech and other forms of online abuse.
The true Axis of Evil in America is the genius of our marketing combined with the stupidity of our people – Bill Maher. #quote

— Parag Agrawal (@paraga) April 6, 2010
In 2019, Twitter purchased Fabula AI, an alleged machine learning startup that helps spot "fake news". The details of the acqui-hire deal were not made public. At the time, Agrawal said that the purchase will "improve the health of the conversation" on Twitter.
The purchase occurred prior to the 2020 Presidential elections, helping Twitter "weed out the bad eggs."
More evidence of the incoming Twitter CEO's political bias. Parag Agrawal donated to the ACLU so it could sue the former president. pic.twitter.com/6wldBTMA8O

— Andy Ngô  (@MrAndyNgo) November 29, 2021
People shouldn't get too excited about Jack Dorsey no longer being Twitter's CEO. The new CEO Parag Agrawal follows Dangerous Speech, a group funded by George Soros Open Society Foundation and after Trump's Twitter ban he liked tweets like this thread comparing the right to ISIS. pic.twitter.com/sUa3CckfZ4

— Robby Starbuck (@robbystarbuck) November 29, 2021
New Twitter CEO Parag Agrawal makes Dorsey look like a moderate.

Agrawal is left of Lenin.

We're all on borrowed time.

— John – F**k Your Variant – Cardillo (@johncardillo) November 29, 2021
How New Twitter CEO Parag Agrawal Might Make A Poisonous Platform Worse

We should not want anyone who accepts the premise that 'free speech' is an outmoded ambition to control major corporate platforms.

By Emily Jashinsky, The Federalist, November 30, 2021:

Jack Dorsey is leaving his platform in the hands of Parag Agrawal, the company's chief technology officer, a man who last year said Twitter's "role is not to be bound by the First Amendment, but our role is to serve a healthy public conversation," and to "focus less on thinking about free speech, but thinking about how the times have changed."

Agrawal's false binary, between healthy discourse and the First Amendment, is alarming but unsurprising. It indicates Twitter is set to devolve further from a company that seeks to decentralize the discourse to one that bolsters its corporate gatekeepers.

Setting the First Amendment—both as a legal and cultural norm—at odds with "a healthy public conversation" is obviously en vogue with culturally leftist elites. The mentality has informed a host of damaging decisions in media, entertainment, tech, and business in the last decade, especially in the wake of racial unrest in 2020.

It's also based on postmodern nonsense. A "healthy public conversation" must include all perspectives so the correct and moral ones can emerge and prevail in the court of public opinion, rather than being adjudicated by elites and protected with force from criticism. Twitter is a private company, but Agrawal was clearly arguing against the norm of the First Amendment as the philosophy for our discourse.

The left now sees the First Amendment as an obstacle to a "healthy public conversation" because it sees anti-progressive speech as psychological violence. This is predicated on the idea that bigotry should be defined as all dissent from progressivism, and that all dissent on these questions poses a threat to safety.

That's unhealthy. It shelters bad ideas from necessary improvements, disproportionately empowers corporatists, and wrongly conditions people to see themselves as victims. Agrawal's approach to the "public conversation," articulated just last year in his capacity as Twitter CTO, is very harmful.

Over at the Washington Examiner, Tim Carney argues that for all of Dorsey's flaws, he functioned as something as a bulwark, preventing the company from a total takeover by the illiberal left. Glenn Greenwald and Saagar Enjeti made similar points. I think they're right. In that sense, Dorsey's transfer of power really exposes the arc of Silicon Valley, which promised to bring about decentralization and is now eagerly facilitating the very opposite. That's set to worsen under Agrawal, who now controls a platform that dominates our media and politics.

The most important thing to know about Twitter is that nobody uses it. Those of us who use it more than once a day are vastly outnumbered. That's both good and bad. It's good in the sense that most Americans aren't hooked on another corporate dopamine manipulator that distorts our culture. But it's bad because it means Twitter users are in bubbles that encourage groupthink among powerful people in politics, media, and business.

We should not want anyone who accepts the premise that "free speech" is an outmoded ambition to control major corporate platforms. It accelerates our divorce from norms—legal, cultural, and both—that made this country a force for enormous good.

To the extent executives are still persuaded by their financial interests, and to the extent consumers are still able to influence those financial interests in monopolistic sectors of the economy, mounting public rejection of philosophies like Agrawal's may ultimately make a difference. Twitter is struggling. Doubling down on anti-speech fantasies of a "healthy conversation" won't help.  Source: ussanews
Click this link for the original source of this article.
Author: Pamela Geller
---
HNewsWire-Censorship by social media giants is the new front in the "war" on Christian conservative thought — and conservatives are badly losing it, according to a comprehensive study released Monday by a media watchdog group.
Twitter is still at it!
One day after brand new Twitter CEO Parag 'Not Bound by the First Amendment" Agrawal took the helm, the company announced that it will no longer allow people to share 'images or videos of private individuals without their consent' due to "growing concerns about the misuse of media and information" to "harass, intimidate, and reveal the identities of individuals."
We assume this includes photos of protesters rioters, people looting a Louis Vuitton store, the driver of an SUV plowing into a crowd of people, and viral memes which include non-public figures.
Here we go ...I wonder if "private "is including posting videos of protests ,violation of human rights ..may be it is time to move to a brand new social media like telegram or others migration will start soon ..Twitter on the steps of Facebook ...🙄 https://t.co/UN3iLzczvh— Layla Bensassi (@LaylaBe4) November 30, 2021
One week after Waukesha👇🏻👇🏻👇🏻 https://t.co/I6NUn5w1sw— Jack Posobiec ✝️ (@JackPosobiec) November 30, 2021
In a Tuesday blog post, the company wrote:
"There are growing concerns about the misuse of media and information that is not available elsewhere online as a tool to harass, intimidate, and reveal the identities of individuals. Sharing personal media, such as images or videos, can potentially violate a person's privacy, and may lead to emotional or physical harm. The misuse of private media can affect everyone, but can have a disproportionate effect on women, activists, dissidents, and members of minority communities. When we receive a report that a Tweet contains unauthorized private media, we will now take action in line with our range of enforcement options."
What is in violation of this policy?
Under our private information policy, you can't share the following types of private information or media, without the permission of the person who it belongs to:
home address or physical location information, including street addresses, GPS coordinates or other identifying information related to locations that are considered private;
identity documents, including government-issued IDs and social security or other national identity numbers – note: we may make limited exceptions in regions where this information is not considered to be private;
contact information, including non-public personal phone numbers or email addresses;
financial account information, including bank account and credit card details; and
other private information, including biometric data or medical records.
NEW: media of private individuals without the permission of the person(s) depicted.
Twitter does provide themselves an 'out' - writing that "there are instances where account holders may share images or videos of private individuals in an effort to help someone involved in a crisis situation, such as in the aftermath of a violent event, or as part of a newsworthy event due to public interest value, and this might outweigh the safety risks to a person. "
Who makes that decision, and will the race of the suspect be a factor?
Hahahahaha how the fuck can this even be enforced? Memes that feature people or any image you take that has people in the background could be taken down.

This is like 90% of images and videos that get posted on twitter. https://t.co/Vvvs79ihaL— A Large Naked Scottish Man🏴󠁧󠁢󠁳󠁣󠁴󠁿߷ (@CountDankulaTV) November 30, 2021
The move comes two days after CNN's Brian Stelter called for the censorship of memes.
pic.twitter.com/AwqY0dqpUA— Nookie (@EJames9029) November 28, 2021
According to the blog post, "When we are notified by individuals depicted, or by an authorized representative, that they did not consent to having their private image or video shared, we will remove it. This policy is not applicable to media featuring public figures or individuals when media and accompanying Tweet text are shared in the public interest or add value to public discourse."
"However, if the purpose of the dissemination of private images of public figures or individuals who are part of public conversations is to harass, intimidate, or use fear to silence them, we may remove the content in line with our policy against abusive behavior."
Rather than prevent doxxing, which they'll continue to selectively allow, this will be used to prevent the public seeing what happened at a protest, or a crime scene, etc. wherein who is public and what can be shown is a determination of media/tech entities. pic.twitter.com/rpLrzMeeU1— indianbronson.substack.com (@lndian_Bronson) November 30, 2021
Someone pointed out that this could also include media articles talking about some average Joe.

The media never gave a fuck about putting private individuals on blast, but it seems they now can't post these articles on twitter.— A Large Naked Scottish Man🏴󠁧󠁢󠁳󠁣󠁴󠁿߷ (@CountDankulaTV) November 30, 2021
Earlier today we shared Matt Taibbi's "Will Twitter become an ocean of suck?"
Looks like it's starting... Source: ZeroHedge
Twitter using their enormous power to diminish Christian and conservatives, but pedophiles are welcome.
"Voices are being silenced, opinions are being censored, and conservative media are being suppressed. These tech companies claim they provide platforms to connect people and share ideas...
"However, when the only ideas permitted are from one side, any prospect of intellectual discourse dies. If these platforms merely serve as an echo chamber of liberal talking points, everyone loses. Our country is divided, and limiting free speech only makes matters worse."
Highlights from the report include:
Twitter censors the most.The social media site that made famous conversations in tiny bites restricts ads from abortion opponents and took down a video by Rep. Marsha Blackburn (R-Tenn.) announcing her campaign for the Senate. Project Veritas caught Twitter staffers admitting on hidden camera that they had been censoring conservatives through a technique known as "shadow banning," where users' content is not widely seen. The report accuses Twitter of attempting to manipulate election-related tweets that used the hashtags #PodestaEmails and #DNCLeak.
Twitter is still at it!
In July we reported that a study by the leftist website VICE News found that Twitter is censoring top pro-Trump lawmakers.   Twitter is targeting pro-Trump Republican lawmakers Matt Gaetz, Devin Nunes, Mark Meadows, Jim Jordan and John Ratcliffe with the same shadowbanning technique.
Twitter is also censoring prominent pro-Trump accounts including: Mike Cernovich, Jack Posobiec, Paul Joseph Watson, TGP's Jim Hoft, TGP's Cassandra Fairbanks and Laura Loomer,HNewsWire among others.
We reported in July 2018 that Twitter has long been accused of censoring Christian and conservatives. Twitter was indeed censoring and shadowbanning the President of the United States, Donald Trump's twitter account, @realDonaldTrump.
As most of you to know that follow HNewsWire we take child porn, pedophilia and expose the ungodly people behind the sinister world of pedophiles, apparently Twitter is comfortable with allowing these lowlifes on their platform, parents are aware.
The MAPS movement. It's a community of online pedophiles that believe it's "OK" to be attracted to children so long as you don't "act" on it. If you have a teenager that spends any amount of time online, you need to be aware of their friends and contacts…..look for any of these mentions or symbols.
If you're confused by the jargon because you're a normal and not a disgusting POS, here are the actual definitions.
MAPS: Minor attracted person (pedophile)
NO MAPS: It doesn't mean they're against it like you'd think, it means they're a "non-offending" non-contact pedophile, which they seem to think makes them moral.
NAMBLA: The North American Man/Boy Love Association, their goal is to abolish all ages of consent. I thought this was a running joke….it's not, it's real.
Hebephile: Pedophile attracted to pubescent kids.
Zoophile: sexually attracted to animals.
Nepiophile: Someone who's sexually attracted to toddlers and babies.
I wish I were kidding….but they've even come up with their own pride flag and symbol…
The movement to legalize pedophilia itself is called Heart Progress. It hides under the guise of wanted to "fight hate and bigotry" but they're actually fighting to reduce the age of sexual consent to 4……..that's right, 4 years old!!!!
MAPS seem to have the most prominent online presence if you don't believe me just search for it and watch all the profiles pop up. Because that's how they find each other too. They'll almost always have a cartoon or anime profile pic…..because that's what's "safe" and appealing to children.
They hide under the guise that they're innocent because they are "nonoffending." But obviously, this brings to light several problems. The first being that what they consider "not acting" on it…it isn't just as cut and dry as normal human beings would think. I've found several accounts on Twitter alone that believe as long as the child "enjoys it" or consents (children can't consent) then it's "ok." I wish I were kidding but.
There's more….
Do you have any idea how hard it was to get those profiles off Twitter no matter how many times people flagged it? That first account had a duplicate account up within hours…..which took more flagging and another whole day to take down.
Isn't it interesting how Twitter and FB have the ability to permanently ban accounts that call liberals, politicians, and general lying scumbags out on their shit like Occupy Democrats Logic, Garbage Human, I, Hypocrite, and the investigative blog Turtleboy Sports to the point many of them couldn't create backup accounts without an auto ban, but can't scrape pedos off their platform (or what I'm getting at…they just don't want to.)
Even an account that was just selling MAGA winter hats just got suspended….
But it gets better, despite the fact Twitter won't delete even some of the worst pedophile profiles….they did manage to censor and hand out banhammers to people that spoke out AGAINST them…
Nice priorities there, Jack.
It also lead me down a rabbit hole to another disgusting movement……to legalize virtual child porn. I wish I was kidding, but they're actually trying to be a 501 C charity.
Yea, that's a cartoon of a little girl with that sign, and no I'm not posting the full pic….or anything else like that for that matter. "Lolicon" is…..well, don't google image it, just take my word that it's BAD.
All the group does is share links on where to find more cartoon, video game, and other forms of virtual child porn…all the while complaining wildly when something disgusting they liked gets booted off a platform….
Yea, believe it or not, most people think a video game involving sexually abusing your wife, maid, or whatever's going on here….on a platform that kids are on isn't appropriate. Weird, right? There's worse shit and no, I'm not posting it. Just because "it's not a real kid" these degenerates think it's "ok…." but it's not. If your heart's desire is to be sexually attracted to children, it's a lifetime set up of extraordinary failure.
They are trying desperately to normalize it. They hatefully refer to people against them as "anti's" (as in anti-pedophilia) and regularly call us bigots. If you get your jollies out of watching cartoon kids get raped than you can't be a part of society. I'm not talking about that barely legal Japanese school girl uniform crap….I'm talking prepubescent kids or younger because that's what they're into! Some are even claiming to be minors themselves which is disturbing if true. But all of them are a danger to children online, some worse than others.
I'd bet money that this is a biological man in a cheap wig identifying as female "lesbian" for the record.
Zoophile means they're sexually attracted to animals, which is a whole other topic I'm exposing separately. Some of these people will rape animals….usually dogs, sometimes alive, sometimes dead, and sometimes they kill the animal while doing it.
Keep in mind, this person may not actually be 14…..it's part of the ploy pedos do to attract others of that same age.
There are hundreds of these profiles, and Twitter will all too gladly tell you "who to follow" so they can find each other….
Twitter also seems to be hiding who they're following….this profile is under someone's follow list, but still says 0 followers/following.
These are seriously some of the most messed up, confused, and mentally ill profiles I ever seen….keep in mind that "AOA" means "age of attraction."
I bet he wants to "direct message" him….that's how they hide the worst of what they're doing on the platform.
If you're an adult and you're attracted to little kids and spend your days online fishing for them, get sterilized and go live on an island full of other degenerate pervs. End of story.
I wish it ended there, but it doesn't. While most people are familiar with Twitter, Instagram, and Facebook…..it's much, much worse on other parts of the web….gaming chat rooms, etc that normal people don't spend time on….but your kids do.
It was then I stumbled upon the horrors of Amos Yee.
It's a picture of a 6-7-year-old girl with a comment by Amos Yee saying, "How does one not become a pedophile." I will not disrespect her by showing her face for this article, just trust me….it ain't right.
He was granted asylum in the US by claiming he was being persecuted in his homeland….but promptly decided to set up a pro-pedophilia chat room where sickos can share links to child porn and…..wait for it, crime scene photos of murders and snuff films. I don't know who's jacking off to murdered bodies…some of them adolescents and kids…..but it's about the most god-awful thing I can think of.
And I'm not posting that crap either, not even censored….but thanks to @GhostOfStew we have a list of everyone that was participating in that chat room.
Hello FBI?
(Scroll to the bottom, the list is disgustingly huge and over 300 people)
Thanks to @GhostOfStew the site, it's Patreon (which is hilarious given that they've "morally" de-platformed conservatives for no reason, but not caught on to this on their own) and everything related to it was shut down….but without due diligence it'll be back up….and guess how they all keep in contact during the interims? That's right….Twitter.
There is absolutely no way that Twitter has the ability to harass, censor, and permanently ban Christian conservatives….and any accounts for that matter, that call out fake news, liberal hypocrisy, and general degeneracy (Occupy Democrats Logic, Garbage Human Being, Turtleboy Sports, Roger Stone, Infowars)……but outright refuses to do anything about these pedo accounts. I can't criticize Islam in any manner…..whether it's an act of terrorism, shariah law, or the complete lack of women and LGBT rights in the Middle East without getting the ban hammer…..but pro-pedophile accounts being flagged by hundreds of people gets a pass? Am I not supposed to notice that the second largest shareholder of Twitter now is a Saudi Prince and that maybe it has something to do with who they're prioritizing to kick off or not? Am I not supposed to notice that Twitter is sending out warnings to its worldwide users about breaking antiquated Pakistani blasphemy laws….like anyone who doesn't live there gives an Sh.t about their stupid laws? But yea, support Trump or call out CNN's bull and you're kicked off forever….just ask Roger Stone.
We will absolutely not stand for this. I'm calling Twitter out and so should you….so should everyone whether you're on the platform or not. Demand they address this immediately with the hashtag….
#FixTwitterNow
Two disclaimers I need to personally make….
1. I know I'm right-wing Christian and it looks like I'm just attacking just lefties….I don't know why anti-Trump, anti-conservative rhetoric and this movement go hand in hand, but it's not because there aren't pedophiles on the right…they just aren't shouting it from the rooftops in open forums online behind some weird false social safety net. I'm still not sure which is worse yet, honestly.
2. I also understand that the MAPS movement was originally brought on by people who understood that they had an attraction to minors and that it is morally wrong. I understand that there are those that go above and beyond to make sure that they are never in situations where there is a temptation or an opportunity to offend. For that, I applaud you….and pity you for the cards you were dealt in life. Whether it was born out of an abusive childhood, or molestation upon yourself that messed you up in ways you can't comprehend or talk about. But you have to understand why it is too easy to abuse the MAPS movement…too easy for offending pedophiles to recognize each other, share content, and use it as a cover or worse….for grooming minors. It would undo the lifetime of sacrifice in protecting children that you gave up everything for, and for that I'm sorry. I am trying to protect it from ever happening to another child, and this is just part of it. I hope you understand and continue to be vigilant about your own need for separation with children. I am trying to protect the past version of "you."
Oh….and hackers have fun with this because all of these disgusting, active pedos sharing kiddie porn content should be on a list….
StevieRay Hansen
HNewsWire Editor
HNewsWire- "All political language is designed to make lies sound truthful and murder respectable." Just look at some of our modern day examples: torture is "enhanced interrogation techniques"; murder is "collateral damage"; the aggression initiation of war is a "pre-emptive strike"; the theft of taxpayers' money is a "bailout", and the theft of depositors' money in a bank is a "haircut" or "bail-in".In a blatant example of Newspeak, the New World Order controllers (through the psychiatric DSM V) have tried to rename pedophiles as "minor-attracted persons" and redefine pedophilia as "sexual orientation". This makes no sense since sexual orientation has to do with gender, not age, with whether you are attracted to males or females, not how old they are. There are even organizations (like B4UAct.org) which are claiming that pedophiles are being unfairly stigmatized for their feelings! Psychiatry, it should also be noted, has a history of inventing fictitious diseases such as ADHD (as admitted by its inventor on his deathbed by Leon Eisenberg).
It is impossible to find anyone in the Bible who was a power for God who did not have enemies and was not hated.
Please help me help these kids(orphans) that are in trouble, PLEASE 80% of the book sales goes directly to: https://www.the127.org
HNewsWire Radio
1.3K Views On YouTube
"It is better to be divided by truth than to be united in error. It is better to speak the truth that hurts and then heals, than falsehood that comforts and then kills. Let me tell you something, friend, it is not loved and it is not friendship if we fail to declare the whole counsel of God. It is better to be hated for telling the truth than to be loved for telling a lie. It is impossible to find anyone in the Bible who was a power for God who did not have enemies and was not hated. It's better to stand alone with the truth, then to be wrong with a multitude. It is better to ultimately succeed with the truth than to temporarily succeed with a lie. There is only one Gospel and Paul said, 'If any man preaches any other gospel unto you than that which we have preached unto you, let him be accursed."
Proverbs 31:8 (NIV)
Speak up for those who cannot speak for themselves,
for the rights of all who are destitute
MY MISSION IS NOT TO CONVINCE YOU, ONLY TO INFORM…
Jesus come quick, there is nothing left in society that's sacred….