Advisory: Be careful of what you read on social media. The algorithms used by these platforms have no regard for Biblical truth. They target your emotions to keep you engaged on their site so their advertisers can drop more ads. These platforms exist to enrich their stockholders. Consider God's promise to Believers in James 1:5, "If any of you lacks wisdom, you should ask God, who gives generously to all without finding fault, and it will be given to you."
for Allowing the Ungodly (Politicians, the Unelected Corporations) to Rule Our Lives, Big Pharma Will Be Exempt From COVID-19 Vaccine Liability Claims, You Are Now a Guinea Pig…
Last week we warned readers to be cautious about new COVID-19 vaccines, highlighting how key parts of the clinical trials are being skipped as big pharma will not be held accountable for adverse side effects for administering the experimental drugs.
A senior executive from AstraZeneca, Britain's second-largest drugmaker, told Reuters that his company was just granted protection from all legal action if the company's vaccine led to damaging side effects.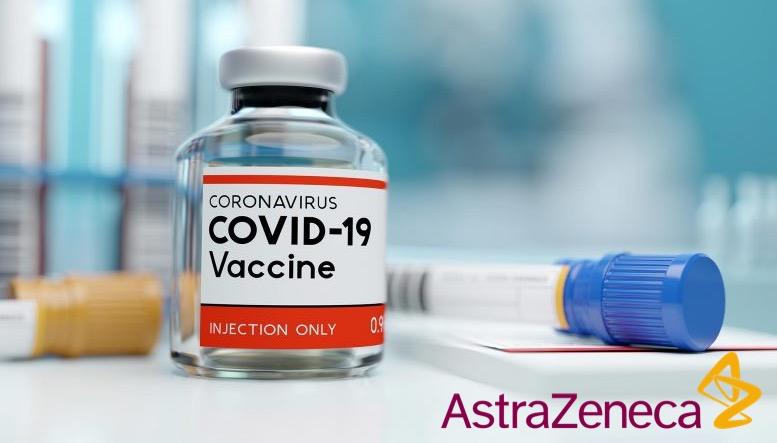 "This is a unique situation where we as a company simply cannot take the risk if in … four years the vaccine is showing side effects," said Ruud Dobber, a top exec at AstraZeneca.
"In the contracts we have in place, we are asking for indemnification. For most countries, it is acceptable to take that risk on their shoulders because it is in their national interest," said Dobber, adding that Astra and regulators were making safety and tolerability a top priority.
AstraZeneca is one of the 25 pharmaceutical companies across the world, testing experimental drugs that could be used to combat the deadly virus. And, of course, if testing yields positive results, AstraZeneca could manufacture hundreds of millions of doses, with no legal recourse if side effects are seen.
European officials told Reuters that product liability was a significant discussion to secure new vaccine drugs from Pfizer, Sanofi, and Johnson & Johnson.
As for the US, well, when it comes to the legal framework around vaccines, the US Food and Drug Administration (FDA) already has a law called the Public Readiness and Emergency Preparedness (PREP) Act, which provides immunity to vaccine companies if something goes wrong.
With AstraZeneca, and many US big pharma companies rushing COVID-19 vaccines to market with governments granting them immunity if the vaccine has side effects, all suggest corporate elites and government regulators have very little faith in these drugs.
For more color on leading vaccines in development that produce "severe" side effects, read our latest piece titled "Moderna COVID-19 Vaccine Induced Adverse Reactions In "More Than Half" Of Trial Participants."
Maybe these rushed vaccines are more for optics, get consumers back into airplanes, hotels, resorts, and malls.
The major red flag is how governments are allowing big pharma to rush experimental vaccines, with no legal recourse if something goes terribly wrong.
AstraZeneca to Pay $110 Million to Settle Texas Drug Suits
AstraZeneca Plc agreed to pay $110 million to settle a Texas claim alleging that the company cheated the state's Medicaid program by fraudulently marketing two medications, according to the state's attorney general office.
The deal resolves the suits, which both date to 2013, at a fraction of the $5 billion the state sought. Texas claimed the drugmaker had targeted the state's Medicaid program by urging doctors to prescribe its antipsychotic drug Seroquel for unapproved treatments, and that it had misrepresented Crestor, a cholesterol fighter, as superior to other statins.
AstraZeneca to Pay $7.9 Million to Resolve Kickback Allegations
AstraZeneca LP, a pharmaceutical manufacturer based in Delaware, has agreed to pay the government $7.9 million to settle allegations that it engaged in a kickback scheme in violation of the False Claims Act, the Justice Department announced today. AstraZeneca markets and sells pharmaceutical products in the United States, including a drug sold under the trade name Nexium.
"We will continue to pursue pharmaceutical companies that pay kickbacks to pharmacy benefit managers," said Acting Assistant Attorney General Joyce R. Branda of the Justice Department's Civil Division. "Hidden financial agreements between drug manufacturers and pharmacy benefit managers can improperly influence which drugs are available to patients and the price paid for drugs."
The settlement resolves allegations that AstraZeneca agreed to provide remuneration to Medco Health Solutions, a pharmacy benefit manager, in exchange for Medco maintaining Nexium's "sole and exclusive" status on certain Medco formularies and through other marketing activities related to those Medco formularies. The United States alleged that AstraZeneca provided some or all of the remuneration to Medco through price concessions on drugs other than Nexium, namely on Prilosec, Toprol XL and Plendil. The United States contended that this kickback arrangement between AstraZeneca and Medco violated the Federal Anti-Kickback statute, and thereby caused the submission of false or fraudulent claims for Nexium to the Retiree Drug Subsidy Program.
"By this agreement we are making important strides in holding drug manufacturers accountable not only in Delaware but nationwide," said U.S. Attorney Charles M. Oberly III of the District of Delaware. "I am proud of the tireless work by this office to investigate this case."
"Pharmaceutical companies that pay kickbacks in order to boost profits will be held accountable for their improper conduct," said Special Agent in Charge Nick DiGiulio of the U.S. Department of Health and Human Services Office of Inspector General (HHS-OIG). "We will continue to crack down on kickback arrangements, which can undermine drug choices for patients and corrode the public's trust in the health care system."
This civil settlement resolves a lawsuit filed under the qui tam, or whistleblower, provision of the False Claims Act, which allows private citizens with knowledge of false claims to bring civil actions on behalf of the government and to share in any recovery. The lawsuit was filed by former AstraZeneca employees Paul DiMattia and F. Folger Tuggle, who will collectively receive $1,422,000.
The settlement with AstraZeneca was the result of a coordinated effort among the Civil Division, the U.S. Attorney's Office for the District of Delaware, the HHS-OIG, the U.S. Postal Service's Office of Inspector General and the FBI Wilmington, Delaware, Resident Agency Office and the FBI's Major Provider Response Team.
This settlement illustrates the government's emphasis on combating health care fraud and marks another achievement for the Health Care Fraud Prevention and Enforcement Action Team (HEAT) initiative, which was announced in May 2009 by the Attorney General and the Secretary of Health and Human Services. The partnership between the two departments has focused efforts to reduce and prevent Medicare and Medicaid financial fraud through enhanced cooperation. One of the most powerful tools in this effort is the False Claims Act. Since January 2009, the Justice Department has recovered a total of more than $23.6 billion through False Claims Act cases, with more than $15.1 billion of that amount recovered in cases involving fraud against federal health care programs.
The False Claims Act lawsuit was filed in the U.S. District Court for the District of Delaware and is captioned United States ex rel. DiMattia et al. v. AstraZeneca LP et al. No. 10-910 (D. Del.). The claims settled by this agreement are allegations only; there has been no determination of liability.
Each One of the Four Vaccine Producers "Is a Convicted Serial Felon: Glaxo, Sanofi, Pfizer, Merck." and There Are Two Countries Looking to Bring Gates Into Court for Crimes Against Humanity…
Environmental lawyer Robert F. Kennedy Jr. warned Americans on Thursday to be cautious about any new coronavirus vaccine, pointing out that key parts of testing are being skipped.
"The Moderna vaccine, which is the lead candidate, skipped the animal testing altogether," Kennedy said during an online debate on mandatory vaccinations with renowned Harvard law professor Alan Dershowitz. The debate was aired by Valuetainment and moderated by Patrick Bet-David.
Kennedy is part of a political family, being the son of Senator Robert F. Kennedy and the nephew of President John F. Kennedy. Both were murdered in the 1960s.
Another aspect of testing was equally unsatisfying, Kennedy said. The Moderna vaccine was tested "on 45 people. They had a high-dose group of 15 people, a medium-dose group of 15 people, and a low growth group of 15 people."
"In the low-dose group, one of the people was so sick from the vaccine they had to be hospitalized," he explained.

"That's six percent. In the high-dose group, three people got so sick they had to be hospitalized. That's twenty percent."
In spite of these significant problems,
"they're going ahead, and making two billion doses of that vaccine."
Another problem with the testing of the coronavirus vaccine is that it's tested not on "typical Americans," but a carefully selected group of people who don't suffer from certain conditions.
"They use what they call exclusionary criteria," Kennedy said.

"They are only giving these vaccines in these tests that they're doing to the healthiest people."

"If you look at their exclusionary idea criteria: You cannot be pregnant, you cannot be overweight, you must have never smoked a cigarette, you must have never vaped, you must have no respiratory problems in your family, you can't suffer asthma, you can't have diabetes, you can't have rheumatoid arthritis or any autoimmune disease. There has to be no history of seizure in the family. These are the people they're testing the vaccine on."
He asked,
"What happens when they give them to the typical American? You know, Sally Six-Pack and Joe Bag of Donuts who's 50 pounds overweight and has diabetes."
Kennedy stressed several times that
"any other medicine … that had that kind of profile in its original phase-one study would be [dead on arrival]."

"No medical product in the world would be able to go forward with the profile that Moderna has," he reiterated.
During the course of the debate, Kennedy also talked about the regular vaccines most people take, from Hepatitis B to the flu shot, emphasizing that no proper testing had ever been done, which is mandatory for any other medication. Vaccines "are the only medical product that does not have to be safety-tested against a placebo," he explained.
In a study involving placebos, one group of people would be injected with the actual vaccine, while another group would be injected with saline solution, which would not have any effect in preventing a particular disease. The people who are part of the study would then be observed to see if there are any differences between the two groups, both regarding the disease vaccinated against, and side effects.
As these tests are never done on vaccines, "nobody knows the risk profile of any vaccine that is currently on the schedule. And that means nobody can say with any scientific certainty that that vaccine is averting more injuries and deaths than it's causing.
In fact, it should be the opposite, Kennedy said, with vaccines being tested even more thoroughly than any other medication.
"It's a medical intervention that is being given to perfectly healthy people to prevent somebody else from getting sick," he pointed out.

"And it's the only medicine that's given to healthy people … and particularly to children who have a whole lifetime in front of them. So you would expect that we would want that particular intervention to have particularly rigorous guarantees that it's safe."
Kennedy said
"it's not hypothetical that vaccines cause injury, and that injuries are not rare. The vaccine courts have paid out four billion dollars" over the past three decades, "and the threshold for getting back into a vaccine court and getting a judgment – [the Department of Health and Human Services] admits that fewer than one percent of people who are injured ever even get to court."
He mentioned another reason not to trust blindly any company currently producing vaccines in the United States. Each one of the four vaccine producers "is a convicted serial felon: Glaxo, Sanofi, Pfizer, Merck."
"In the past 10 years, just in the last decade, those companies have paid 35 billion dollars in criminal penalties, damages, fines, for lying to doctors, for defrauding science, for falsifying science, for killing hundreds of thousands of Americans knowingly."
The World Is In Big Trouble, for Those That Believe We Will Go Back to Some Sense of Normal Life Here on Earth, You Will Be Sadly Disappointed, Seven and Half Years of Hell on Earth Which Began January 1, 2020
"Our courts oppose the righteous, and justice is nowhere to be found. Truth stumbles in the streets, and honesty has been outlawed" (Isa. 59:14, NLT)…We Turned Our Backs On GOD, Now We Have Been Left To Our Own Devices, Enjoy…
While Mainstream Media Continues to Push a False Narrative, Big Tech Has Keep the Truth From Coming out by Shadow Banning Conservatives, Christians, and Like-Minded People, Those Death Attributed to the Coronavirus Is a Result of Those Mentioned, They Truly Are Evil…
StevieRay Hansen
Editor, HNewsWire.com
Watchmen does not confuse truth with consensus The Watchmen does not confuse God's word with the word of those in power…
In police-state fashion, Big Tech took the list of accused (including this site), declared all those named guilty and promptly shadow-banned, de-platformed or de-monetized us all without coming clean about how they engineered the crushing of dissent, Now more than ever big Tech has exposed there hand engaging in devious underhanded tactics to make the sinister look saintly, one of Satan's greatest weapons happens to be deceit…
The accumulating death toll from Covid-19 can be seen minute-by-minute on cable news channels. But there's another death toll few seem to care much about: the number of poverty-related deaths being set in motion by deliberately plunging millions of Americans into poverty and despair.
American health care, as we call it today, and for all its high-tech miracles, has evolved into one of the most atrocious rackets the world has ever seen. By racket, I mean an enterprise organized explicitly to make money dishonestly.
All the official reassurances won't be worth a bucket of warm spit. The Globals are behind the CoronaVirus, It Is a Man-Made Bioweapon.
For those of you who care, Google and your favorite social media platforms have misled you, and now we all pay a heavy price for trusting the ungodly, Google and company, They knew exactly what they were doing, removing our history while preparing you to accept the New World Order playbook, Enjoy.
We make every effort to acknowledge sources used in our news articles. In a few cases, the sources were lost due to a technological glitch. If you believe we have not given sufficient credit for your source material, please contact us, and we will be more than happy to link to your article.