Advisory: The editorial board of HNewsWire adopted the official policy to bypass many social media platforms. Some of these include: Facebook, Instagram, Twitter, Parler, and YouTube. We believe these companies are responsible for many of the spiritual ills our world faces today. In some cases, however, we have allowed our guest contributors to include content from their YouTube channel while we search for alternatives.
Christian Views Not Welcome
In liberal worldly Christian teaching, which is not Christian at all, man's reason is stressed and is treated as the final authority. Liberal theologians seek to reconcile Christianity with secular science and modern thinking. In doing so, they treat science as all-knowing and the Bible as fable-laden and false. Genesis' early chapters are reduced to poetry or fantasy, having a message, but not to be taken literally (in spite of Jesus' having spoken of those early chapters in literal terms). Mankind is not seen as totally depraved, and thus liberal theologians have an optimistic view of the future of mankind. The social gospel is also emphasized, while the inability of fallen man to fulfill it is denied. Whether a person is saved from his sin and its penalty in hell is no longer the issue; the main thing is how a man treats his fellow man. "Love" of our fellow man becomes the defining issue. As a result of this "reasoning" by liberal theologians, the following doctrines are taught by liberal quasi-Christian theologians:
1) The Bible is not "God-breathed" and has errors. Because of this belief, man (the liberal theologians) must determine which teachings are correct and which are not. The belief that the Bible is "inspired" (in that word's original meaning) by God is only held by simpletons. This directly contradicts 2 Timothy 3:16-17: "All Scripture is God-breathed and is useful for teaching, rebuking, correcting and training in righteousness, so that the man of God may be thoroughly equipped for every good work."
2) The virgin birth of Christ is mythological false teaching. This directly contradicts Isaiah 7:14 and Luke 2.
3) Jesus did not rise again from the grave in bodily form. This contradicts the resurrection accounts in all four Gospels and the entire New Testament.
4) Jesus was a good moral teacher, but His followers and their followers have taken liberties with the history of His life (there were no "supernatural" miracles), with the Gospels having been written many years later and merely ascribed to the early disciples in order to give greater weight to their teachings. This contradicts the 2 Timothy passage and the doctrine of the supernatural preservation of the Scriptures by God.
5) Hell is not real. Man is not lost in sin and is not doomed to some future judgment without a relationship with Christ through faith. Man can help himself; no sacrificial death by Christ is necessary since a loving God would not send people to such a place as hell and since man is not born in sin. This contradicts Jesus Himself, who declared Himself to be the Way to God, through His atoning death (John 14:6).
6) Most of the human authors of the Bible are not who they are traditionally believed to be. For instance, they believe that Moses did not write the first five books of the Bible. The book of Daniel had two authors because there is no way that the detailed "prophecies" of the later chapters could have been known ahead of time; they must have been written after the fact. The same thinking is carried over to the New Testament books. These ideas contradict not only the Scriptures but historical documents that verify the existence of all the people whom the liberals deny.
7) The most important thing for a man to do is to "love" his neighbor. What is the loving thing to do in any situation is not what the Bible says is good but what the liberal theologians decide is good. This denies the doctrine of total depravity, which states that man is incapable of doing anything good and loving (Jeremiah 17:9) until He has been redeemed by Christ and given a new nature (2 Corinthians 5:17). 
There are many pronouncements of Scripture against those who would deny the deity of Christ (2 Peter 2:1)—which liberal Christianity does. Scripture also denounces those who would preach a different gospel from what was preached by the apostles (Galatians 1:8)—which is what the liberal theologians do in denying the necessity of Christ's atoning death and preaching a social gospel in its place. The Bible condemns those who call good evil and evil good (Isaiah 5:20)—which some liberal churches do by embracing homosexuality as an alternative lifestyle while the Bible repeatedly condemns its practice.
More than 150 North Carolina behavioral health professionals have signed on to a letter urging lawmakers to pass the Mental Health Protection Act, outlawing so-called "conversion therapy" that attempts to cure minors of being lesbian, gay, bisexual and transgender.
The North Carolina Society for Clinical Social Work, which is partnering with the Born Perfect NC campaign, also released a formal position paper on the issue.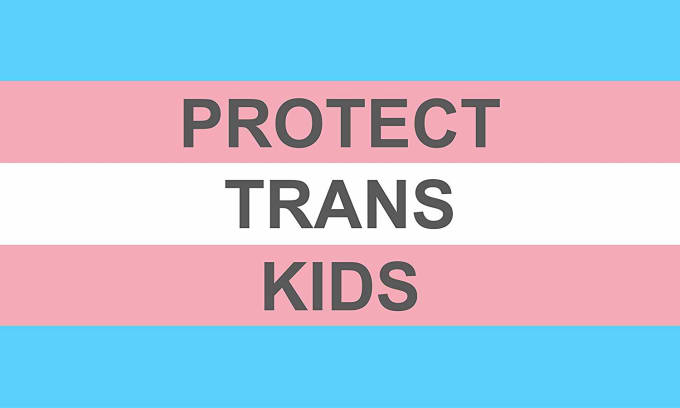 The society outlined a number of points in its opposition:
Medical and mental health Associations and Organizations have stated positions that prohibit the use of reparative or conversion approaches to work with people who are LGBT, and have made it unethical to do so in their codes of ethics.

* Research has shown the traumatic impact of shame and rejection on those who identify as LGBT. One study showed that LGBT young adults who experienced family rejection in adolescence were 8.4 times more likely to report attempting suicide, 5.9 times more likely to report high levels of depression, 3.4 times more likely to use illegal drugs, and 3.4 times more likely to report having engaged in unprotected sexual intercourse compared with peers who reported coming from families where there was no or low levels of rejection (Caitlin Ryan, et al., 2009).

* Children are our most vulnerable, because they lack the power, resources and developmental capacity to refuse the authority of the adults and have agency cover their lives. Mental health providers must be cognizant and sensitive to their unique position and role in either mitigating parental rejection and shame, or in contrast reinforcing these damaging messages, thus exacerbating attachment trauma prevalent in this vulnerable population. We know from research that this type of trauma can shape behavioral and mental health outcomes throughout the person's life.

* Finally, we see it as an abuse of power and malpractice for mental health providers to use conversion or reparative therapy approaches, since they are coercive and impose the providers values on clients, run counter to medical and treatment standards and efficacy, violate professional ethics, ignore research demonstrating the traumatic effects of this intervention and represent emotional and sometimes physical abuse to adults, and especially children.
"As licensed clinicians, we know the lifelong damage so-called conversion or reparative therapies do to those who identify as LGBTQ, especially minors and adults who are disabled," the society said in a statement Monday. "Clinicians are required to treat diagnosable conditions according to the Diagnostic and Statistical Manual (DSM) and to use therapies that have proven efficacy. Currently, there is no training or evidence-based treatment offered or condoned by any of the mental health professional organizations that attempts to change sexual or gender identity."
"The role of mental health providers is to heal, not increase distress or cause damage," the society said. "Treatments that attempt to change someone's sexual orientation or gender identity significantly increase issues related to mental and sexual health, substance abuse and suicide."
Sixteen states, Washington D.C. and Puerto Rico have outlawed the practice in what has become the fastest growing LGBTQ rights movement in American history. Despite recent polling showing overwhelming bipartisan support for outlawing the practice in North Carolina, the bill is struggling to even get a hearing in the Republican-dominated General Assembly.
Possibly-related posts:
Scripture speaks against those who would cry "peace, peace" when there is no peace (Jeremiah 6:14)—which liberal theologians do by saying that man can attain peace with God apart from Christ's sacrifice on the cross and that man need not worry about a future judgment before God. The Word of God speaks of a time when men will have a form of godliness, but deny the power thereof (2 Timothy 3:5)—which is what liberal theology does in that it says that there is some inner goodness in man that does not require a rebirth by the Holy Spirit through faith in Christ. And it speaks against those who would serve idols instead of the one true God (1 Chronicles 16:26)—which liberal Christianity does in that it creates a false god according to its own liking rather than worshiping God as He is described in the whole of the Bible.
People's hearts are troubled, their minds are in a state of confusion, the Bible tells us a time of great delusion that will come upon the people, that time has arrived, the politicians must come up with more significant and more believable lies in order to bring on the antichrist, we have entered the doorstep Tribulation.
"Unless God has raised you up for this very thing, you will be worn out by the opposition of man and devils"…
StevieRay Hansen
Editor, HNewsWire.com
The Birth Pains Are Growing Stronger….
"Man will ultimately be governed by God or by tyrants."
My name is Steve Meyers and I need to share a vision and warning that the Lord showed me back in April 2007….
Many of you will ask why I waited so long to share the warning. I didn't. I shared the story with everyone that would listen from pastors to friends to family to colleagues. Immediately following the initial vision, I called a close friend. I told him to sit down that I had something to tell him. I needed it documented as I knew this was supernatural and from God. As I witness events unfolding today, I need to share the vision again.
The risk of loss in trading futures and options on futures can be substantial. The author does not guarantee the accuracy of the above information, although it is believed that the sources are reliable and the information accurate. The author assumes no liability or responsibility for direct or indirect, special, consequential or incidental damages or for any other damages relating or arising out of any action taken as a result of any information or advice contained in this commentary. The author disclaims any express or implied liability or responsibility for any action taken, which is solely at the liability and responsibility of the user. Steve Meyers
The silencing of the American people before 2020?… Digital Gulag
"The human heart is an idol factory."
The Un-Godly — Those That Suppress the Truth, the social media giants built multi-billion dollar empires by giving everyone a voice, but now that they have such a dominant position on the Internet they have decided that many prominent conservative voices should be completely silenced.
Our government has been overthrown. As evidenced by Trump's capitulation on the border, his recent servitude to the GMO industry and his acquiescence to the warmongers, our President has been compromised. Our liberties are being eliminated one by one. Gun confiscation is next. The Constitution is gasping its last breaths. Our borders are destroyed and our culture has been turned upside down by every perversion known to man.
The prophet does not confuse truth with consensus. The prophet does not confuse God's word with the word of those who happen to hold power at present, or with the opinion of the majority. This is because powerholders and the majority can fall victim to a lying spirit-and this means a power that actually seizes the majority of experts, the political leadership, and the public.
HYPER-REPROBATES…
Thanks to people like Pastor Steven Anderson and the choir of preachers he has assembled within the New Independent Fundamentalist Baptist movement there has been a resurgence in what is called the Reprobate Doctrine. A Biblical doctrine that demonstrates in scripture, that God will turn people over to their vile lifestyles as a curse, blinding them to salvation in Jesus, giving them over to a devil's hell for eternity. A doctrine that I believe is completely Biblical and defined by the Apostle Paul in Romans 1 is unmistakably visceral language.
Let Me Make This Abundantly Clear. (I Am Apolitical) While I Have a General Distaste for Politicians No Matter the Party They Belong To, I Am Unashamedly Politically a Bible Believing Conservative Christian. I Have a Severe Distrust of Government. I Believe It Is the Most Inefficient and Ineffective Way to Accomplish Most Things. While I Strongly Disagree with Liberals/Progressives and Conservative on Most Political Issues, and While I Believe Liberals/Progressives and Most Politicians Are Terribly Misguided and Naive About What Big Government Will Eventually Result In, I Strive to Not Question Their Motives. at the Same Time, While I Find Myself in Agreement with Conservative Politicians on Some Issues, I Do Not Believe Electing Republicans Is the Answer to Everything. for Me, Very Sadly, the Main Difference Between Republicans and Democrats Is How Quickly They Want to Drive the Car Towards the Cliff. Simply Put, I Do Not Believe the Government Is the Solution for Everything. I Do Not Place Any Faith, Trust, or Hope in Any Politicians to Fix What Is Wrong with the World. "Come Lord Jesus!" (Revelation 22:20) The prophet does not confuse truth with consensus. The prophet does not confuse God's word with the word of those who happen to hold power at present, or with the opinion of the majority. This is because powerholders and the majority can fall victim to a lying spirit-and this means a power that actually seizes the majority of experts, the political leadership, and the public.StevieRay Hansen
"Have I, therefore, become your enemy by telling you the truth?"
If the greatest warrior of all times, King David was sent back to earth by God Almighty, the Pharisees and Sadducees the hypocrites would be in a frenzy, you see- great warriors like King David, Paul of biblical proportions would expose their ungodly doctoring. Those men would expose the treacherous path most of the world is on(inclusiveness) in other words sin must be accepted Or you'll go to jail, those pastors in Canada(coming to America soon) are experiencing that following Christ can be by the world standards "dangerous". Your job as warriors, shepherds of the flock is to speak out, expose ungodly behavior, oppose Injustice for the poor, the weak, Orphans and widows, the battle cry is "justice justice". But for those Saints, salt of the earth Christians we know our life on earth is temporary, heaven is our eternal home, what's in your heart, applause from the world which is temporary, Christ outstretched arms which is eternal? StevieRay Hansen
MY MISSION IS NOT TO CONVINCE YOU, ONLY TO INFORM YOU…
Jesus come quick, there is nothing left in society that's sacred….
"Have I therefore become your enemy by telling you the truth?"
#chilssextrade #pedophiles #lawlessness #mexican #children #molested #kill #badbusiness
Tagged Under: Banks, tribulation, hnewswire StevieRay Hansen, HNewsWire, antichrist, digital gulag, antichrists, Apple, Bible, Big Tech, bigotry, Christian baker, Christianity, Christians, Colorado, Colorado Civil Rights Commission, conservatives, deep state, demonic assault, end of days, end times, Facebook, First Amendment, free speech, Google, hate groups, Hate speech, Electronic Prison, Birth Pains, banned, bias, Big Tech, Censorship, Collapse, content publishers, digital tyranny, Donald Trump, election fraud, evil, freedom of speech, Google, impotence, meddling, oppressed, President Trump, speech police, tech giants, technocrats, thought control, Trump, Tyranny
The 127 Faith Foundation: We do not solicit donations from "those on disability, on a fixed income, or those who cannot afford to give." Please Pray!
Or, make checks payable to:
The 127 Faith Foundation
PO Box 127
Pontotoc, TX 76869
The number of Orphans aging out of Child Protective Custody has grown at an alarming rate. The 127 Faith Foundation receives many requests each week to house them at our ranch. Our prayer is that the good people of our country will step up to the challenge and offer financial support for "the least among us." We need your help! StevieRay Hansen, Founder, The 127 Faith Foundation
We make every effort to acknowledge sources used in our news articles. In a few cases, the sources were lost due to a technological glitch. If you believe we have not given sufficient credit for your source material, please contact us, and we will be more than happy to link to your article.