Advisory: Be careful of what you read on social media. The algorithms used by these platforms have no regard for Biblical truth. They target your emotions to keep you engaged on their site so their advertisers can drop more ads. These platforms exist to enrich their stockholders. Consider God's promise to Believers in James 1:5, "If any of you lacks wisdom, you should ask God, who gives generously to all without finding fault, and it will be given to you."
William Barr and John Durham Are Traitors to the American People, No One Is Going to Jail…
William Barr nor Anyone Else in the Trump Administration Is Going to Convict Any of Satan Soldiers i.e. the Bush's AKA, Bushwhacker's, Clintons, Barry Obama, Not A One of Those Lowlifes That Have Destroyed This Country Will Ever Go To Jail That is Reality — It's All Orchestrated Just Like the Plandemic…
George W. Bush Inside Man — William Barr Is a Globalist
Our Justice System Has Become Embedded With Officials That Are Leviathan, Attorney General William Barr is on a Capitol Hill whispering campaign to select Republicans, telling them that US Attorney John Durham will not move against the anti-Trump coup plotters before election day. One wonders if he has bothered to tell President Donald J. Trump. The consequences for the republic are dire. We slide ever closer to being a failed state. When the justice system is compromised – and it is – we are no better than any other banana republic. No exaggeration. In mid-July, Obamagate indictments were overdue. It is mid-October.
Obama administration officials committed crimes against the constitution. They engaged in a seditious conspiracy to overthrow the government of the United States.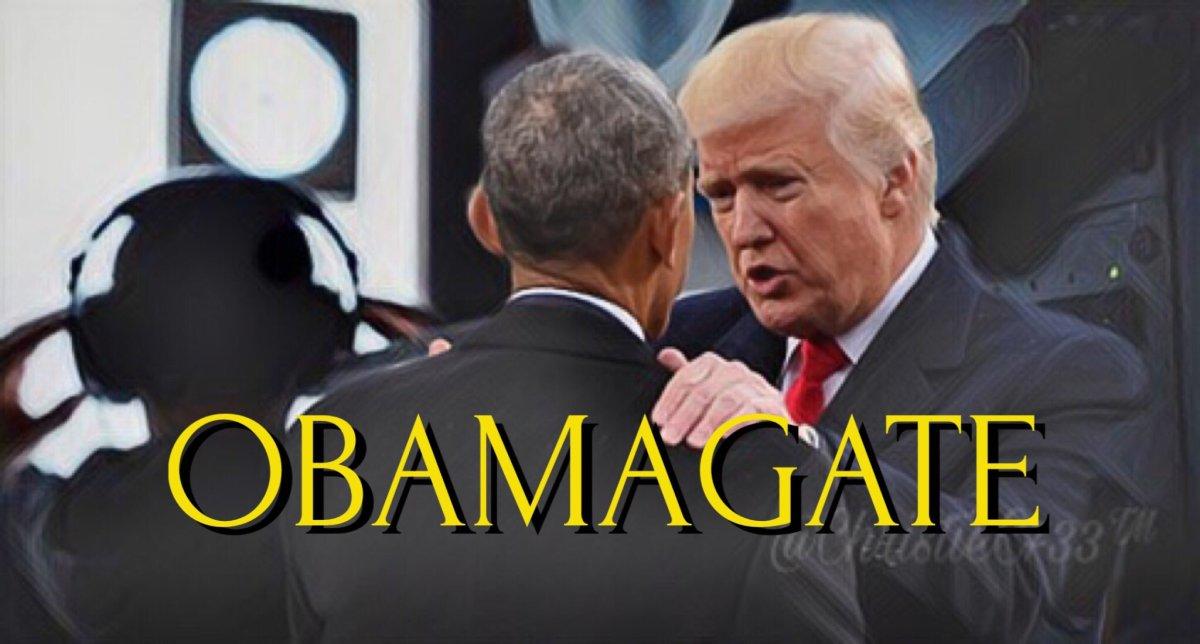 Will they really get away with it?
Forty government officials were indicted or jailed as a result of Watergate. White House staffers H.R. Haldeman and John Erlichman went to jail. White House counsel John Dean went to jail. Attorney General John Mitchell went to jail. Howard Hunt, G. Gordon Liddy, Charles Colson and James McCord – all jailed. Nixon Press Secretary Ronald L. Ziegler called Watergate a "third-rate burglary." It toppled a president.
"Obamagate," or the "Russia Hoax" is a political and criminal scandal exponentially more serious and damaging to the constitution. Like the Richter Scale measurements of earthquakes, Obamagate can be measured in "orders of magnitude" greater seriousness than the third-rate burglary. Obamagate is the First American Coup. Not from the militaristic right, as fantasized by liberal Hollywood. Oh, no – from the "fundamental transformation" artists of the Bolshevik Left.
Writing in the New York Post on October 24, 2020, columnist Michael Goodwin listed his reasons for voting for Donald Trump, again. His reasoning included:
"The other side must not be rewarded for its efforts to sabotage and remove a duly-elected president.

"Russia, Russia, Russia was a scam that ruined lives and put a cloud over the White House for nearly three years. The sequel was partisan impeachment, a clumsy coup attempt orchestrated by Speaker Nancy Pelosi and Trump haters in Congress, the deep state, and the media.

"The press corps' bias of 2016 has morphed into full-blown partisanship on a daily basis at print, digital and broadcast outlets. Facebook, Twitter and other platforms openly use their power to censor pro-Trump news and opinion while promoting anything that makes the president look bad.

"It's not the algorithms; it's the people behind them.

"Their decision to block The Post's groundbreaking reports on Hunter Biden's business deals and Joe Biden's involvement should scare anyone who treasures the First Amendment. To censors, Orwell's nightmare is their dream.

"All fairness has been abandoned in a frenzy to destroy Trump and everything he represents. This culture war extends backward, too."
This is all very important stuff. It is still defective in one key area: it ignores (largely) the crime. The details of the criminal seditious conspiracy to overthrow the government of the United States.
How are we still missing this?
The (awesome and formidable) law enforcement and intelligence powers of the United States were perversely twisted and abused to advance a partisan political agenda by the sitting president (Barack Obama); his paid political operatives; and officers, agents and employees of the United States Government against Candidate Trump, President-elect Trump and President Trump.
There are handy references to keep track of the cast of characters involved in the coup plot. The Epoch Times has a resource, as does the Capital Research Center. One hopes John Durham has a reference, file or graphic that is something close to those analytical pieces. He seems to need some sort of help, since he apparently is unable to move past the anemic, pathetic Clinesmith indictment.
Seasoned investigators and attorneys can take the publicly available records and assemble sufficient facts, documentation and evidence to meet the legal threshold ("probable cause") for successfully presenting a bill of indictment to a grand jury.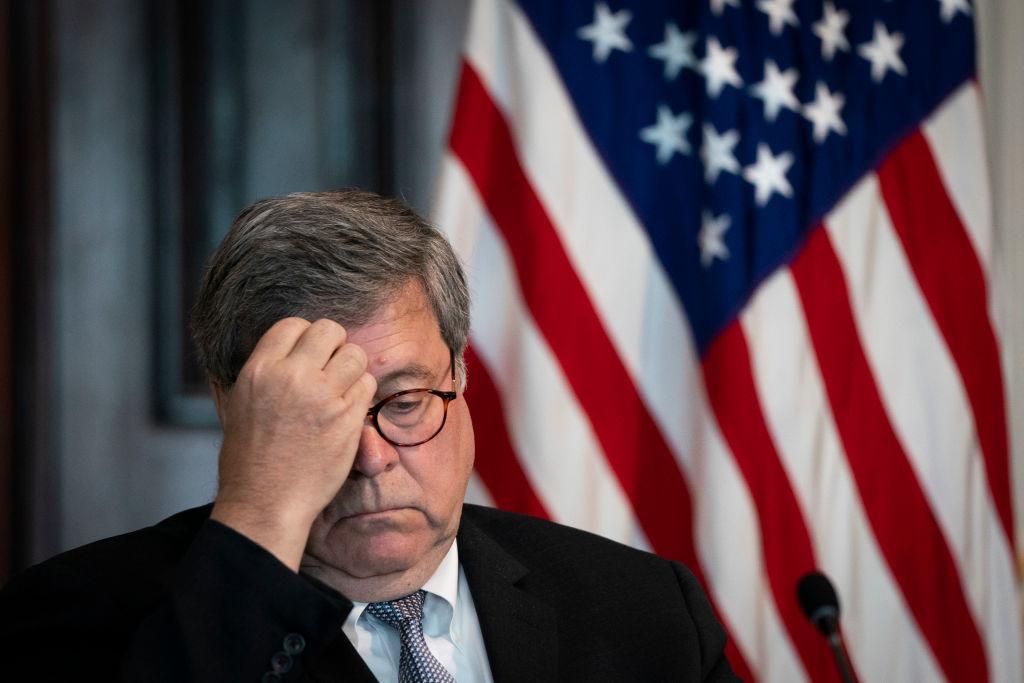 Why is there reluctance today? How is it that Attorney General William Barr and John Durham are consumed with prosecutorial ennui when the crimes and cover-ups are so painfully obvious? One is left to conclude that it really all comes down to political will. Do Barr and/or Durham have the stomach to seek the indictment of people like James Comey, John Brennan, Andy McCabe and (many) others?
Granted, Lindsey Graham is certainly no Sam Ervin; and Richard Burr abdicated the running of the Senate Intelligence Committee to Mark Warner years ago – but AG Barr and Prosecutor Durham do not need committees of Congress for "cover" to pursue the criminality of the Obama administration and their operatives in the Department of Justice, FBI, CIA and State Department.
Just remember: 40 jailed for Watergate.
The disparities in federal prosecutorial discretion and speed are astounding. Durham has been at work since May 14, 2019, and one third-stringer flunky DoJ attorney (Clinesmith) has entered a half-hearted semi-plea deal for criminally lying about Carter Page's relationship with the CIA supposedly as a cooperating legal traveler who was debriefed on his trips to Russia.
If you are a targeted member (or even a spectator) of the Trump circle, your house is raided by the FBI with (carefully coordinated) CNN coverage; your family is humiliated in public; you are bankrupted; then indicted, tried, convicted and sentenced to 20 years in prison for overdue parking tickets. That whole process takes about a month. There is some exaggeration here, but not by much. Remember: Trump was impeached over Adam Schiff's phony Ukraine hoax in two months.
Back in 1996, Robert Bork authored Slouching Towards Gomorrah: Modern Liberalism and American Decline. Bork borrowed the title from Joan Didion's 1968 book Slouching Towards Bethlehem (a title derived from a Yeats poem). Bork was, among other things, the federal appellate judge who was not confirmed in his (Reagan) nomination to be a Supreme Court justice. Some of you will recall the dishonest Senate floor smears of Senator Ted Kennedy (with rich irony) against Judge Bork.
In Slouching Towards Gomorrah, Bork warned of the potent combination of the Left's radical egalitarianism (think "Medicare for All" and the other efforts at militant social leveling at the expense of personal liberty) and radical individualism (the rejection of a shared American identity and the proliferation of micro-identities, often based on grievances and manufactured social policy agenda items, masquerading as "rights.").
Now, the radical egalitarianism and individualism has been organized, funded and armed. The dupes are engaged in violence against persons and property. California National Guard troops kneel before Black Lives Matter protestors. What was troubling 24 years ago is now at a fevered pitch. What was then a disturbance is now a revolution. What was then subversion is now a coup. The greatest criminal conspiracy to attack the constitution and overturn the results of a presidential election is being greeted with a yawn. The Republican Party can barely generate the energy to lift its head off the desk. "Journalists" within the news media do not report factual developments, and those who do find their Internet presence suppressed by the social media giants. Many enlightened liberals are participating naively in their own destruction in a fashion and on a scale not seen since 1917 Russia.
President Trump has issued order after order for the past three years – demanding full declassification and release of all records dealing with the Hillary Clinton's outlaw email server and the Russia Hoax. For three years, his White House staff has cheerfully answered, "Yes, sir!" – and then gone out in the hallway to rationalize and conspire towards failing to energetically and faithfully carry out the Commander-in-Chief's orders.
It is loathsome and despicable how the President has been betrayed.
Here are the consequences for the picture painted before you: we are in serious danger of the "fundamental transformation" of America that some politicians dreamed of coming to fruition:
One party is effectively saying it will pack the courts, including the Supreme Court, with politically friendly judges, so that the judiciary will be an extension of one political party rather than part of a system of checks and balances, the separation of powers or a co-equal branch of government.
One party is openly saying it will remove the electoral college, so that sparsely populated, rural states would be totally outvoted by cities. One party is openly saying that it would add more states, such as Washington D.C. and Puerto Rico, to provide it with more Senators to create a permanent one-party rule.
One party is openly saying it would reverse core parts of our Bill of Rights so we could be jailed for exercising our freedom of speech, or for owning a gun to defend ourselves, as the minutemen did, against "enemies foreign and domestic."
This was the situation that brought about the downfall of Venezuela: the government confiscated guns, then people had no way of protecting themselves when the storm troopers showed up.
We would have had a good run as a democratic republic – but the country will be fundamentally and permanently disfigured in a way that will make it unrecognizable.
The crime and the cover-up will have been successfully completed. No scrutiny, no justice, no consequences, no memory, no country. The real shame, as in Venezuela, is that many will not even notice until it is too late.
The World Is In Big Trouble, for Those That Believe We Will Go Back to Some Sense of Normal Life Here on Earth, You Will Be Sadly Disappointed, Seven Years of Hell on Earth Which Began January 1, 2020
"Our courts oppose the righteous, and justice is nowhere to be found. Truth stumbles in the streets, and honesty has been outlawed" (Isa. 59:14, NLT)…We Turned Our Backs On GOD, Now We Have Been Left To Our Own Devices, Enjoy…
While Mainstream Media Continues to Push a False Narrative, Big Tech Has Keep the Truth From Coming out by Shadow Banning Conservatives, Christians, and Like-Minded People, Those Death Attributed to the Coronavirus Is a Result of Those Mentioned, They Truly Are Evil…
Source: HNewsWire ZeroHedge HNewsWire HNewsWire HNewsWire HNewsWire HNewsWire
StevieRay Hansen
Editor, HNewsWire.com
Watchmen does not confuse truth with consensus The Watchmen does not confuse God's word with the word of those in power…
In police-state fashion, Big Tech took the list of accused (including this site), declared all those named guilty and promptly shadow-banned, de-platformed or de-monetized us all without coming clean about how they engineered the crushing of dissent, Now more than ever big Tech has exposed there hand engaging in devious underhanded tactics to make the sinister look saintly, one of Satan's greatest weapons happens to be deceit…
The accumulating death toll from Covid-19 can be seen minute-by-minute on cable news channels. But there's another death toll few seem to care much about: the number of poverty-related deaths being set in motion by deliberately plunging millions of Americans into poverty and despair.
American health care, as we call it today, and for all its high-tech miracles, has evolved into one of the most atrocious rackets the world has ever seen. By racket, I mean an enterprise organized explicitly to make money dishonestly.
All the official reassurances won't be worth a bucket of warm spit. The Globals are behind the CoronaVirus, It Is a Man-Made Bioweapon.
HNewsWire: 'Amoral vision' For half of his very long life, Henry Kissinger – who died yesterday at 100 – exerted a profound influence on U.S.…
Read More
We make every effort to acknowledge sources used in our news articles. In a few cases, the sources were lost due to a technological glitch. If you believe we have not given sufficient credit for your source material, please contact us, and we will be more than happy to link to your article.