Not Concede Under Any Circumstances": "Any" Means "Any". That Would Include the (Admittedly Hypothetical) Case of Trump Clearly Winning in by Landslide. Again, "Any" Means "Any". the Direct Implications of That Is That the Dems Should Re-Take the White House by Any and All Means and Under Any and All Circumstances…
The Short List of "Reprobate" found in Romans 1:28 in reference to those whom God has rejected as godless and wicked. They "suppress the truth by their wickedness," and it is upon these people that the wrath of God rests (Romans 1:18). The Greek word translated "reprobate" in the New Testament is adokimos, which means literally "unapproved, that is, rejected; by implication, worthless (literally or morally)."
We already know that the Dems will never accept a Trump victory.
We also know that the Trump supporters will claims that the USPS cannot be trusted with mail voting (I totally agree with them, the USPS is one of the worst postal services of any developed country on the planet).
Then there is the following issue: as police departments are "defunded" and cops are resigning en masse (and I sure can't blame them!), simple citizens will have to increasingly protect themselves, which many of them can do, but the problem here is that these citizens are then charged while the surviving BLM and/or Antifa thugs walk free, even if they attacked first.
In some US states (like Florida, thank God for that!), the local Sheriffs will stand by their citizens and the local DAs will not prosecute those who used lethal force to defend themselves against a short list of forcible felonies (including home violations, carjackings, rapes, etc.).
Just listen to this selection of FL sheriffs:
I see overwhelming evidence that the Clinton Gang & the US deep state & (pseudo-) "liberal" "elites" are all guilty of sedition. As a result of this egging on of rioting thugs, things happen which would have been quite unthinkable just a year ago.
For example: a US Senator and his wife almost got lynched by a mob just outside the White House. Is that even possible? Yes it is, see for yourself:
Since when are criminal thugs who attempt to lynch a senator and his wife called "protesters"?! And does "confront" not suggest that Senator Paul somehow deserved to be "confronted".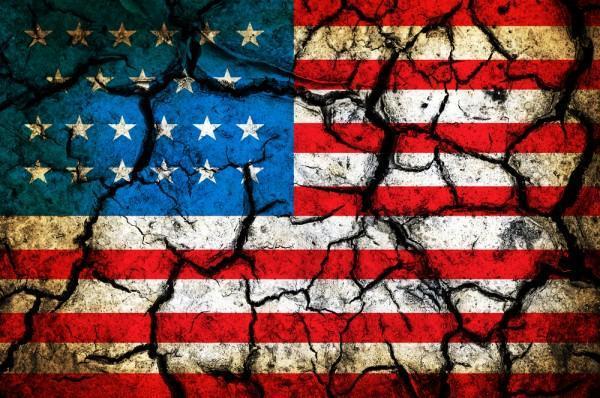 Right now, there are a little over two months before the election, and I think that it is safe to say that the situation will deteriorate even faster and much worse. By November 2nd the country will be "ready" (so to speak) for a massive explosion of violence followed by months of chaos.
The World Is In Big Trouble, for Those That Believe We Will Go Back to Some Sense of Normal Life Here on Earth, You Will Be Sadly Disappointed, Seven and Half Years of Hell on Earth Which Began January 1, 2020
"Our courts oppose the righteous, and justice is nowhere to be found. Truth stumbles in the streets, and honesty has been outlawed" (Isa. 59:14, NLT)…We Turned Our Backs On GOD, Now We Have Been Left To Our Own Devices, Enjoy…
While Mainstream Media Continues to Push a False Narrative, Big Tech Has Keep the Truth From Coming out by Shadow Banning Conservatives, Christians, and Like-Minded People, Those Death Attributed to the Coronavirus Is a Result of Those Mentioned, They Truly Are Evil…
Source: HNewsWire ZeroHedge HNewsWire
StevieRay Hansen
Editor, HNewsWire.com
Watchmen does not confuse truth with consensus The Watchmen does not confuse God's word with the word of those in power…
In police-state fashion, Big Tech took the list of accused (including this site), declared all those named guilty and promptly shadow-banned, de-platformed or de-monetized us all without coming clean about how they engineered the crushing of dissent, Now more than ever big Tech has exposed there hand engaging in devious underhanded tactics to make the sinister look saintly, one of Satan's greatest weapons happens to be deceit…
The accumulating death toll from Covid-19 can be seen minute-by-minute on cable news channels. But there's another death toll few seem to care much about: the number of poverty-related deaths being set in motion by deliberately plunging millions of Americans into poverty and despair.
American health care, as we call it today, and for all its high-tech miracles, has evolved into one of the most atrocious rackets the world has ever seen. By racket, I mean an enterprise organized explicitly to make money dishonestly.
All the official reassurances won't be worth a bucket of warm spit. The Globals are behind the CoronaVirus, It Is a Man-Made Bioweapon.
You do recall, don't you, that the governors and mayors who imposed the lockdowns never asked their citizens about their views about instantly getting rid of all rights and freedoms. They didn't consult legislatures. They didn't consult a range of expert opinion or pay attention to any serious demographic data that showed how utterly preposterous it was to force non-vulnerable populations into house arrest while trapping vulnerable populations in nursing homes that became Covid-soaked killing fields. Google that and see what response you get, I can tell you Google hides the truth, as they do on their YouTube platform…
They thought nothing of shattering business confidence, violating contractual rights, wrecking tens of millions of lives, prohibiting freedom in the association, tanking the stock market, blowing all budgets, shutting down international travel, and even closing the churches. Amazing. Every government executive except a few became a tin-pot dictator and so we will give credit where credit is due, mainstream media, and especially high tech, Twitter, Facebook, you know the list of tyrants that are turning this country into hell on earth. Enjoy…
"People who grew up with the Internet saw what a wonderful thing it was for free expression, giving everyone access to a global audience. That's been completely flipped on its head, and now it's one of the most tightly controlled, manipulated places to find information that you could imagine. It's a complete 180 from what it used to be, and that's incredibly sad, because it was, initially, this challenge to old information gatekeepers, this place of free expression, of democratized information, and now it's just controlled by a handful of increasingly authoritarian ideologically partisan tech companies that haven't been held to account by officials in D.C. and aren't bound by any regulation preventing them from who censoring people or interfering in elections."
Technology companies like Google, Facebook, and Twitter and growing increasingly sophisticated in anticipating, intercepting, and suppressing information with the likelihood of going viral
The number of Orphans aging out of Child Protective Custody has grown at an alarming rate. The 127 Faith Foundation receives many requests each week to house them at our ranch. Our prayer is that the good people of our country will step up to the challenge and offer financial support for "the least among us." We need your help! StevieRay Hansen, Founder, The 127 Faith Foundation