Is Not to Convince You Only to Inform, the Light Went out in the Church, and That's the Reason the World Got Dark. Dark Times Were Perpetrated by the "Last One Out, Turn out the Lights" "the Church Lights Have Gone out"…..
Robot Uses Face Scanning AI To Ask People To Wear A Mask
By Paul Joseph Watson of SummitNews
With masks now becoming mandatory in many countries inside supermarkets, public buildings and transport systems, SoftBank Robotics Europe has reprogrammed its "cutesy" Pepper android to help enforce the new rules.
A video demonstration shows the robot scanning people's faces and then telling individuals not wearing a mask to put one on, while thanking those who are already wearing them.
"Using an image recognition AI and Single Shot Detector, Pepper can scan the faces of up to five people at once," reports Engadget.
"On Pepper's tablet, a green circle will appear around an image of anyone wearing a mask, and a red circle will appear around the image of anyone without a mask. Pepper can thank people for wearing masks or remind someone to put a face covering on."
The company asserts that no personal data is used or stored, although face scanning technology is widely used by both companies and governments in dictatorial states like China to enforce compliance and punish social credit score dissenters.
The efficacy of masks continues to be hotly debated, with experts in both the Netherlands and Sweden saying they are pointless while others arguing that they may even help spread the disease because wearers touch them often and are more likely to ignore social distancing.
In a wider context, the mask has become a symbol of compliance while also facilitating many to virtue signal and express righteously indignant and sometimes violent vitriol towards refuseniks. Source: ZeroHedge
The Bible really does not say anything specific about where the Antichrist will come from. Many Bible scholars speculate that he will come from a confederacy of ten nations and/or a reborn Roman empire (Daniel 7:24-25; Revelation 17:7). Others see him as having to be a Jew in order to claim to be the Messiah. It is all just speculation since the Bible does not specifically say where the Antichrist will come from or what ethnicity he will be. One day, the Antichrist will be revealed. Second Thessalonians 2:3-4 tells us how we will recognize the Antichrist: "Don't let anyone deceive you in any way, for that day will not come until the rebellion occurs and the man of lawlessness is revealed, the man doomed to destruction. He will oppose and will exalt himself over everything that is called God or is worshiped, so that he sets himself up in God's temple, proclaiming himself to be God."
The shock claim comes after a recent survey found that a quarter of Europeans would welcome an AI leader to replace politicians who, according to respondents of the survey, are doing a bad job. Certain Christians have taken this as a sign that the end of the world is near, and believe the Antichrist will masquerade as artificial intelligence. The conspiracy theorists point to a passage in the Bible that suggests the Antichrist will rule the world in a form that humans trust.
In today's world, humanity is desperately seeking someone with a strong hand to take the helm and bring about world peace—a leader who has the ability to compromise and appease every faction to stop all the madness. But what character traits are truly needed to navigate the currents of public opinion that shape the world in which we live?
StevieRay Hansen says, if people aren't careful, they could be deceived.
One of the simplest ways to get people to believe anything, (be it true or false), is to repeat it often. No one in modern history has ever done this better than Adolf Hitler. Hitler knew that if he confidently repeated his propaganda long enough, the masses would eventually assume it to be true.
An artificial intelligence Antichrist—perhaps a human-computer hybrid that will demand to be worshipped—is possible.
The apostle Paul did speak of a dark time in the last days. Most of us have read his commentary as a description of only the world. Read it for yourself, " Know this: In the last days perilous times will come. Men will be lovers of themselves, lovers of money, boastful, proud, blasphemers, disobedient to parents, unthankful, unholy, without natural affection, trucebreakers, slanderers, unrestrained, fierce, despisers of those who are good, traitors, reckless, conceited, lovers of pleasures more than lovers of God, having a form of godliness, but denying its power. Turn away from such people" (2 Tim. 3:1-5).
Did you notice that the list includes "having a form of godliness, but denying its power"? That line certainly doesn't sound like a description of the world; this sounds like a powerless, harmless, fruitless church. In other words, the light went out in the church, and that's the reason the world got dark. Dark times were perpetrated by the "last one out, turn out the lights" "The church lights have gone OUT".
"Have you ever wondered, for example, if it's OK to have Alexa, Siri, and other forms of AI in your home?" StevieRay explains, "We know that the Bible says great deception is coming, so what is a concerned believer to do?
Revelation 13:14-15 reads: "Because of the signs it was given the power to perform on behalf of the first beast, it deceived the inhabitants of the earth.
"It ordered them to set up an image in honor of the beast who was wounded by the sword and yet lived.
"The second beast was given the power to give breath to the image of the first beast so that the image could speak and cause all who refused to worship the image to be killed."
Artificial intelligence to pave way for ANTICHRIST – shock claim (Image: GETTY)
The Bible tells us that in the last days, a one-world government will come and that the anti-Christ will be leading it. That's enough of a warning for me,
You see, the spirit of antichrist, backed by a growing army of mindless L.G.B.T. foot soldiers, is on the move in these final days to destroy all Christians wherever they might be found. And it won't stop until every last thing that's good, moral, and right in the eyes of God is completely obliterated from society, using whatever means necessary.
Eliminating internet free speech seems to be the current tactic, as Big Tech has all but completely morphed into an extension of the "deep state" thought police in trying to regulate what people say and share online. One of the latest trends pushing for this abolition of the First Amendment online involves Leftists falsely accusing Christians, conservatives, and other Big Government "defectors" of engaging in "hate speech" every time they express their views – "hate speech" having already been programmed into the minds of the brainwashed masses as being an unforgivable no-no.
**The rich and powerful have painted a glittering picture of a one-world government, aka, globalism. **It's main pushers are its main benefactors: rich bankers, politicians, and wealthy celebrities. They would be the ones at the top, the ruling class.
**And their subjects? **Everybody else. But Guardian columnist Naomi Klein (quoted in this NewsMax article) says the masses have wizened up, and Trump's election is proof of that.
Klein says that people "have witnessed the rise of the Davos class, a hyper-connected network of banking and tech billionaires, elected leaders who are awfully cozy with those interests, and Hollywood celebrities who make the whole thing seem unbearably glamorous."
Success is a party to which they were not invited, and they know in their hearts that this rising wealth and power is somehow directly connected to their growing debts and powerlessness
The world system is shutting down any and all viewpoints that do not kowtow to the progressive left group think which wants to move the world into the collective global governance system.
"The world is becoming more and more depraved in its thinking as what was good is now considered bad and what has once considered evil is now good and acceptable and even promulgated by our political leaders.
AI will rule the world, some claim …..
"The Apostle Paul warned that the Last Days would be one of the perilous times when the world would become ever more depraved in its thinking and actions.
"We keep warning that now is the day of salvation, (not tomorrow) and that we should all be looking up as our redemption is drawing ever closer by the day."
DHS New Amazon-Based Database Uses Scars, Tattoos, & Your Voice To ID You
These days, you can't really go anywhere without encountering cameras. Going into a store? Chances are there are security cameras. Getting money at an ATM? More cameras. Driving through the streets of a city? More cameras still. Your neighbors may have those doorbells from Amazon that are surveilling the entire neighborhood.
And many of these cameras are tied into facial recognition databases, or the footage can be quite easily compared there if "authorities" are looking for somebody.
But as it turns out, it isn't just facial recognition we have to worry about.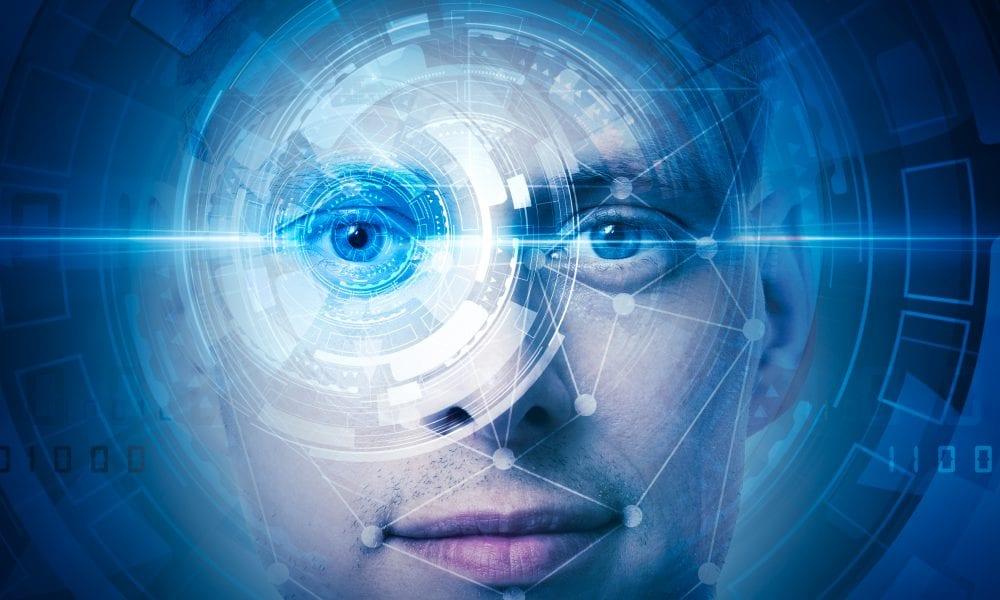 DHS has a new recognition system called HART.
Homeland Advanced Recognition Technology system is the alarming new identity system being put in place by the Department of Homeland Security.
DHS is retiring its old system that was based on facial recognition. It's being replaced with HART, a cloud-based system that holds information about the identities of hundreds of millions of people.
The new cloud-based platform, called the Homeland Advanced Recognition Technology System, or HART, is expected to bring more processing power, new analytics capabilities, and increased accuracy to the department's biometrics operations. It will also allow the agency to look beyond the three types of biometric data it uses today—face, iris, and fingerprint—to identify people through a variety of other characteristics, like palm prints, scars, tattoos, physical markings, and even their voices. (source)
Incidentally, the cloud hosting for HART is being done by none other than Amazon – you know, the ones with surveillance devices like the Ring doorbell and the Alexa home assistant and the Nest home security system. Does anyone see a pattern here?
Also note that Amazon Web Services also hosts data for the CIA, the DoD, and NASA.
PayPal.Me/the127faithfoundatio
My job is protecting children. It has taken me from big cities to rural outposts, from ghettos to penthouses, and from courtrooms, into demonic battlefields. But whatever the venue, the truth remains constant: Some humans intentionally hurt children. They commit unspeakable acts—for their pleasure, their profit, or both. StevieRay Hansen, CEO The 127 Faith Foundation
More about HART
As HART becomes more established, that old saying "you can run but you can't hide" is going to seem ever more true. The DHS is delighted at how much further the new system can take them into surveilling Americans.
And by freeing the agency from the limitations of its legacy system, HART could also let officials grow the network of external partners with whom they share biometric data and analytics capabilities, according to Patrick Nemeth, director of identity operations within Homeland Security's Office of Biometric Identity Management.

"When we get to HART, we will be better, faster, stronger," Nemeth said in an interview with Nextgov. "We'll be relieved of a lot of the capacity issues that we have now … and then going forward from there we'll be able to add [capabilities]." (source)
The DHS wants to break free of the limitations of the old system with their new and "improved" system. HART will use multiple pieces of biometric data to increase identification accuracy.
Today, when an official runs a person's face, fingerprint or iris scans through IDENT's massive database, the system doesn't return a single result. Rather, it assembles a list of dozens of potential candidates with different levels of confidence, which a human analyst must then look through to make a final match. The system can only handle one modality at a time, so if agent is hypothetically trying to identify someone using two different data points, they need to assess two lists of candidates to find a single match. This isn't a problem if the system identifies the same person as the most likely match for both fingerprint and face, for example, but because biometric identification is still an imperfect science, the results are rarely so clear cut.

However, the HART platform can include multiple data points in a single query, meaning it will rank potential matches based on all the information that's available. That will not only make it easier for agents to analyze potential matches, but it will also help the agency overcome data quality issues that often plague biometric scans, Nemeth said. If the face image is pristine but the fingerprint is fuzzy, for example, the system will give the higher-quality datapoint more weight.

"We're very hopeful that it will provide better identification surety than we can provide with any single modality today," Nemeth said. And palm prints, scars, tattoos, and other modalities are added in the years ahead, the system will be able to integrate those into its matching process. (source)
HART will also use DNA.
Remember a while back when we reported that DNA sites were teaming up with facial recognition software? Well, HART will take that unholy alliance even further.
The phase-two solicitation also lists DNA-matching as a potential application of the HART system. While the department doesn't currently analyze DNA, officials on Wednesday announced they would start adding DNA collected from hundreds of thousands of detained migrants to the FBI's criminal database. During the interview, Nemeth said the agency is still working through the legal implications of storing and sharing such sensitive data. It's also unclear whether DNA information would be housed in the HART system or a separate database, he said. (source)
Nifty.
The DHS is operating without any type of regulation.
Currently, there's no regulation or oversight of government agencies collecting and using this kind of data. Civil liberty activists and some lawmakers are alarmed by this, citing concerns about privacy and discrimination. This hasn't slowed down the DHS one iota, however.
Critics have taken particular issue with the government's tangled web of information sharing agreements, which allow data to spread far beyond the borders of the agency that collected it. The Homeland Security Department currently shares its biometric data and capabilities with numerous groups, including but not limited to the Justice, Defense, and State departments.

In the years ahead, HART promises to strengthen those partnerships and allow others to flourish, according to Nemeth. While today the department limits other agencies' access to IDENT to ensure they don't consume too much of its limited computing power, HART will do away with those constraints. (source)
Mana Azarmi, the policy counsel for the Freedom, Security and Technology Project at the Center for Democracy and Technology is one of those people voicing concern.
A person might give information to a single agency thinking it would be used for one specific purpose, but depending on how that information is shared, they could potentially find themselves subjected to unforeseen negative consequences, Azarmi said in a conversation with Nextgov.

"The government gets a lot of leeways to share information," she said. "In this age of incredible data collection, I think we need to rethink some of the rules that are in place and some of the practices that we've allowed to flourish post-9/11. We may have overcorrected." (source)
Many people voluntarily provide biometric data.
Many folks provide biometric data without giving it a second thought. They cheerfully swab a cheek and send it into sites like Ancestry.com, providing not only their DNA but matches to many relatives who never gave permission for their DNA to be in a database.
Then there are cell phones. If you have a newer phone, it's entirely possible that it has asked you to set up fingerprint login, facial recognition, and even voice recognition. It isn't a stretch of the imagination to believe that those samples are shared with folks beyond the device in your hand. Add to this that your device is tracking you every place you go through a wide variety of seemingly innocuous apps, and you start to get the picture.
You can't opt-out.
Back in 2013, I wrote an article called The Great American Dragnet. At that time, facial recognition was something that sounded like science fiction or some kind of joke. Our drivers' licenses were the first foray into creating a database but even in 2013, it far exceeded that.
Another, even larger, database exists. The US State Department has a database with 230 million searchable images. Anyone with a passport or an immigration visa may find themselves an unwilling participant in this database. Here's the breakdown of who has a photo database:
The State Department has about 15 million photos of passport or visa holders
The FBI has about15 million photos of people who have been arrested or convicted of crimes
The Department of Defense has about 6 million photos, mainly of Iraqis and Afghans
Various police agencies and states have at least 210 million driver's license photos
This invasion of privacy is just another facet of the surveillance state and should be no surprise considering the information Edward Snowden just shared about the over-reaching tentacles of the NSA into all of our communications. We are filing our identities with the government and they can identify us at will, without any requirement for probable cause. (source)
Some people don't even seem to mind that their identities have been tagged and filed by the US government. And even those of us who do mind have no option. If you wish to drive a car or travel outside of the country or have any kind of government ID, like it or not, you're in the database. Six years ago, I wrote:
The authorities that use this technology claim that the purpose of it is to make us safer, by helping to prevent identity fraud and to identify criminals. However, what freedom are we giving up for this "safety" cloaked in benevolence? We are giving up the freedom of having the most elemental form of privacy – that of being able to go about our daily business without being watched and identified. And once you're identified, this connects to all sorts of other personal information that has been compiled: your address, your driving, and criminal records, and potentially, whatever else that has been neatly filed away at your friendly neighborhood fusion center.

Think about it: You're walking the dog and you fail to scoop the poop – if there's a surveillance camera in the area, it would be a simple matter, given the technology, for you to be identified. If you are attending a protest that might be considered "anti-government", don't expect to be anonymous. A photo of the crowd could easily result in the identification of most of the participants.

Are you purchasing ammo, preparedness items, or books about a controversial topic? Paying cash won't buy you much in the way of privacy – your purchase will most likely be captured on the CCTV camera at the checkout stand, making you easily identifiable to anyone who might wish to track these kinds of things. What if a person with access to this technology uses it for personal, less than ethical reasons, like stalking an attractive woman he saw on the street? The potential for abuse is mind-boggling. Source

If you can't leave your house without being identified, do you have any real freedom left, or are you just a resident in a very large cage? (source)
When I wrote that, it still seemed far-fetched but remotely possible, even to me. This was before we were really aware of anything like the social credit program in China or how crazy the censorship was going to become or how social media would change the very fabric of our society.
Now, it's here and it looks like there's no stopping it. Source
It is likely that most people who are alive when the Antichrist is revealed will be very surprised at his identity. The Antichrist may or may not be alive today. Martin Luther was convinced that the pope in his time was the Antichrist. During the 1940s, many believed Adolph Hitler was the Antichrist. Others who have lived in the past few hundred years have been equally sure as to the identity of the Antichrist. So far, they have all been incorrect. We should put the speculations behind us and focus on what the Bible actually says about the Antichrist. Revelation 13:5-8 declares, "The beast was given a mouth to utter proud words and blasphemies and to exercise his authority for forty-two months. He opened his mouth to blaspheme God and to slander his name and his dwelling place and those who live in heaven. He was given the power to make war against the saints and to conquer them. And he was given authority over every tribe, people, language and nation. All inhabitants of the earth will worship the beast—all whose names have not been written in the book of life belonging to the Lamb that was slain from the creation of the world." Source
StevieRay Hansen
Editor, HNewsWire.com
It is impossible to find anyone in the Bible who was a power for God who did not have enemies and was not hated.
Like Joseph and Daniel of the Old Testament who served secular kings, we are called to serve everyone and help them fulfill their divine destiny. Jesus made it clear that people who want to lead or be great must be the servants of all. Serving is the way of leadership in the kingdom.
Forcing our way onto the world is not great leadership. Some accuse us of doing this very thing because we speak up on moral issues. It is important that we speak up on issues, but it's also equally important that we love everyone no matter their persuasions.
Someday Jesus will rule the world; in the meantime, we should just serve well and let our good works speak of our Father who loves everyone.
Evil Exists So Spiritual Warfare Becomes Necessary!
MY MISSION IS NOT TO CONVINCE YOU, ONLY TO INFORM YOU…
Evil men don't understand the importance of justice, but those who follow the Lord are much concerned about it. ~ Proverbs 28:5
Jesus come quick, there is nothing left in society that's sacred….
biblical truth, Prophecy, tribulation, antichrist, United Nations Revelation 17 the BEAST+ B.E.A.S.T, US Coronavirus, demon virus,CDC, WHO, end times, Electronic Prison, Birth Pains, MSM, High-Tech & Reddit Engaged in Heavy Censorship of Truthful News Sources , Leftists, President Trump, Project Veritas, revolution, SHTF,Civil War
The number of Orphans aging out of Child Protective Custody has grown at an alarming rate. The 127 Faith Foundation receives many requests each week to house them at our ranch. Our prayer is that the good people of our country will step up to the challenge and offer financial support for "the least among us." We need your help! StevieRay Hansen, Founder, The 127 Faith Foundation