THAT ARE UNTHINKABLE — SATAN SOLDIERS WILL COME TOGETHER AS A TEMPORARY POWERFUL FORCE HERE ON EARTH AT LEAST FOR THE LAST THREE YEARS DURING TRIBULATION…
Rogue Joe Biden Calls for Christians to Be Added to Terror Watch List for Opposing LGBTQE Abuse of Children.
LGBTE, E For 'Evil' Group Urges Biden to Strip Accreditation of Christian Schools With Biblical Beliefs
Don't get comfortable with Trump remaining in the White House for another four years, Satan Soldiers will have time to put their demonic plan together to persecute the Christians/Conservatives who refuse to worship the antichrist. Hell On Earth.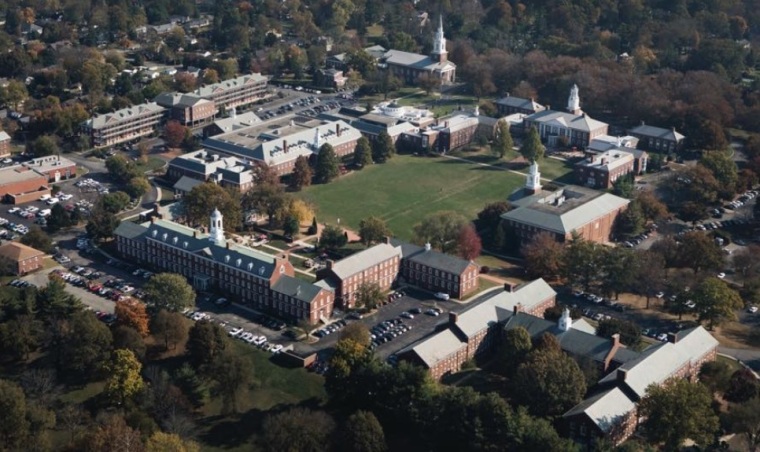 One of the leading national LGBTE activist organizations is urging presumptive President-elect Joe Biden and his administration to advance policies that would strip Christian colleges that uphold rules and stances that oppose homosexuality of their accreditation.
The request was part of the Human Rights Campaign's "Blueprint for Positive Change," a recent document which offers 85 policy and legislative recommendations for a potential Biden administration. The document comes as Biden pledged throughout his 2020 campaign to advance "LGBT equality" in the U.S. and around the world.
One of the recommendations proposes the elimination of nondiscrimination exemptions for religious colleges if the institutions support biblical definitions of marriage or fail to offer "scientific curriculum requirements."
The Short List of "Reprobate" found in Romans 1:28 in reference to those whom God has rejected as godless and wicked. They "suppress the truth by their wickedness," and it is upon these people that the wrath of God rests (Romans 1:18). The Greek word translated "reprobate" in the New Testament is adokimos, which means literally "unapproved, that is, rejected; by implication, worthless (literally or morally)."
According to Al Mohler, the president of the Southern Baptist Theological Seminary in Louisville, Kentucky, losing accreditation would devastate Christian schools.
He argued that a policy like the one HRC is advocating for could force religious institutions "into capitulation."

In a blog  post, Mohler argued that colleges need accreditation from government-approved agencies to show they can give students a useful education. If a school isn't accredited, other schools often won't accept transfer credits and employers won't hire its graduates.
"If the Human Rights Campaign achieves its policy goals, religious institutions will either be coerced into capitulation over fundamental religious and theological doctrines, or they will be marginalized," he wrote. "This kind of policy goes even further than, for example, attempts to strip federal funding and student aid from institutions that will not surrender to the LGBTQ movement."
HRC's reference to science-based curriculum refers to research claims about sexuality, Mohler contends.
"In terms of accreditation, that is an atomic bomb," Mohler said. "The Human Rights Campaign is targeting issues of sexual orientation and gender identity, cloaking them in the language of 'science.'"
Homosexuals Un-godly Sick Pleasure, Now It Looks Like They're Going to Win Acceptance by the Biblically Bankrupt Crowd at Least for a Short Period of Time, Tribulations Will Last for Seven Years and Then Their Vile World Will Come Un-done Violently…
In the document's introduction, the Human Rights Campaign said Trump misinterpreted the law to favor Christians.
"The [Trump] administration consistently mischaracterizes the law in federal regulations, legal memorandums, and litigation actions," the document reads. "These coordinated attacks on civil rights exploit the public's traditionally limited engagement with federal legal actions and administrative developments, violating the public trust."
"The Biden administration must unravel these harmful regulations across Departments, reinstitute the strong protections championed by President Obama, and put the U.S. back on the path toward equality for all LGBTQ people," HRC continued.
The document's list also includes making refusal to hire people because of their LGBT identity illegal, adding a nonbinary option to passports, allowing transgender individuals to serve in the military and forcing faith-based charities to hire LGBT individuals even when it violates their conscience.
"The Department of Education should issue a regulation clarifying that this provision, which requires accreditation agencies to 'respect the stated mission' of religious institutions, does not require the accreditation of religious institutions that do not meet neutral accreditation standards including nondiscrimination policies and scientific curriculum requirements," the guidance document adds. 
Satan has power over (LGBTQE-TRANS PEOPLE). The "sons of disobedience" referred to in Ephesians 2:2 are those who have not trusted Christ as Lord and Savior (cf. Acts 26:18; 2 Corinthians 4:4; Revelation 13:12). The demons are also under the rule of Satan (Matthew 12:24), and one of his titles is "prince of demons" (Matthew 9:34). Satan has a kingdom (Matthew 12:26) and a throne (Revelation 2:13). Satan is called a prince because he is a ruler and possesses the power to manifest evil in the world through influencing people and commanding demons.
With an increasing number of people in the West wishing for a world without Christianity that includes Joe Biden, 'You might get what you want, but you might not want what you get" ….. HELL ON EARTH.
If implemented, HRC's policy proposal would tie accreditation to support for homosexuality and push Christian schools to the margin, Mohler believes.
"This [request] comes with chilling specificity and clarity. We dare not miss what is at stake," Mohler, who also hosts a podcast, said.
The document also advises that religious schools which request an exemption from nondiscrimination requirements notify the public that they have requested a Title IX exemption. To exercise their religious freedom, schools should have to go through a special process that would mark them as different from other schools, the document suggests.
"Students should have the ability to know which schools have claimed a right to discriminate against them in advance of applying for admission," the activist group asserts.
HRC argues that schools should also be unable to refer people struggling with their sexual identity to counselors that will help them find peace with their own biology. Additionally, HRC wants the Biden administration to interpret that doing so violates Title IX sex discrimination rules.
Before Christianity, the idea of human dignity and value were arguably non-existent. One in five people in the Roman Empire was a slave, A slave is a living tool and the tool a lifeless slave." Slaves were property and therefore owners could sexually exploit female, male and child slaves with impunity. This is happening today in our society, think about it.
In Biden's view, unless you vigorously support the transgender mafia in its effort to "transition" all children into something other than their natural biological sex, then you're a terrorist who deserves to be marginalized from society and possibly even shipped off to Guantanamo.
Biden's antichrist position stems from a suggestion put forth by the radical, far-left Southern Poverty Law Center (SPLC) hate group, which is pushing for all opposition to the Cult of LGBTQ to be designated as "terrorism," which under George W. Bush's "Patriot Act" means that an individual's constitutional rights are nullified.
Fast-food chain Chick-fil-A, by the way, despite having long pandered to Christian evangelicals, is also a supporter of the SPLC, which we previously reported is pushing not just a pro-LGBTQ agenda, but also an anti-white and antichrist agenda.
"What we had before to deal with hate crimes was we had a position in our administration, within both the Department of Justice as well as within Homeland Security, a provision to keep watch on these groups that we know are out there – like terrorist groups, they're similar," Biden stated, referring to the "danger" of Christians in American society.
Events of the Tribulation
In the Great Tribulation 2 ½ million die every day for 42 months. In Auschwitz, less than a thousand died each day. That means 2500x as many people die every day. Or to put it in Auschwitz terms—the number of people that died every day at Auschwitz will die every 30 seconds in the Great Tribulation! Or in other terms living on earth will be like living in an Auschwitz death camp—and in death toll there will be the equivalent of an Auschwitz Holocaust twice a day for 42 months!
A brief look through the pages of Revelation chapters six, eight, nine, and sixteen–describe the living hell you can avoid if you are saved this morning. Here are only a few of the dreadful disasters that take place during the Tribulation:
One out of every two people will die during the Tribulation (see Rev. 6:8 and onward), some through the ravages of war, others by starvation, and amazingly many others by the 'beasts of the earth'. So, whether by death that comes instantly and thus less dreaded or a slow and painful death that is lingering and agonizing-50 percent of all people will die. The world's population was 6,415,574,176 yesterday, so that means at least 3,207,500,000 will die. Does that amount to just about eleven times the current population of the United States-can you imagine that? And remember that the population of the world is doubling every 39.5 years. So every day the number of people who will die becomes larger and larger.
One-third of all vegetation will be burned up. All grass, every tree, everything green will be destroyed (see Rev. 8:7).
The sun and the moon will be darkened as nature goes into revolt (see Rev. 8:12).
The gates of hell will open and hordes of locusts, the size of horses, will come upon the earth. Those locusts will be allowed to sting men like scorpions and the pain will last for five months. The Bible says men will beg God to let them die but they will not die (see Rev. 9:3-6).
There will be worldwide famine, unlike anything the world has ever seen (see Rev. 18:8).
There will be a world war so bloody that the blood of those killed in battle will flow for two hundred miles up to the bridle of a horse in the valley of Jezreel. This will be the Battle of Armageddon (see Rev. 14:20).
All told, during the Great Tribulation, as many as half of all the people on the earth will be killed.
Source: HNewsWire christianpost HNewsWire HNewsWire HNewsWire HNewsWire HNewsWire
StevieRay Hansen
Editor, HNewsWire.com
Watchmen does not confuse truth with consensus The Watchmen does not confuse God's word with the word of those in power…
Going through tribulation, even when it is appointed by God, is not contrary to Biblical teaching. See especially 1 Peter 4:17; 2 Thessalonians 1:3-10; Hebrews 12:3-11. But even so, Revelation 9:4 suggests that the saints will be in some measure protected in the time of distress by the seal of God.
The 127 Faith Foundation Thanks You
The 127 Faith Foundation: We do not want donations from "those on disability, on a fixed income, those that cannot afford it" Please Pray!
This is what their New World Order looks like, Democrats Lawmaker in California: 'legalize child prostitution' SACRAMENTO – Beginning on Jan. 1, police cannot arrest child prostitutes in the streets of California, except under limited circumstances. And dumb down people wonder why California is burning to the ground, poke God in the eyes enough times and his anger will start to show…
PayPal.Me/the127faithfoundatio
Amazon Wish List For The 127 Faith Foundation
The number of Orphans aging out of Child Protective Custody has grown at an alarming rate. The 127 Faith Foundation receives many requests each week to house them at our ranch. Our prayer is that the good people of our country will step up to the challenge and offer financial support for "the least among us." We need your help! StevieRay Hansen, Founder, The 127 Faith Foundation