Advisory: Be careful of what you read on social media. The algorithms used by these platforms have no regard for Biblical truth. They target your emotions to keep you engaged on their site so their advertisers can drop more ads. These platforms exist to enrich their stockholders. Consider God's promise to Believers in James 1:5, "If any of you lacks wisdom, you should ask God, who gives generously to all without finding fault, and it will be given to you."
Terrible Famines Along With Awful Plagues and Disease…
It's important to note, most of the mainstream media is lying, covering up the dangerous extent of this coronavirus, New York Times being the worst culprit, you should take every precaution to avoid public places such as airports, malls, subways, buses …
All disease ( Sars, Coronavirus ) is a judgment from God. Adam and Eve did not know the corruption of any kind before the Fall. When God pronounced judgment on Adam, death entered the world (Genesis 3:19; Romans 5:12). All sickness, from the common cold to cancer, is part of the curse, and we who live in a cursed world are subject to decay. So, yes, AIDS / HIV and other STDs (along with all other diseases) are part of God's judgment in a cursed world.
The Bible plainly teaches that our choices bear consequences. Whatever a man sows, that's what he reaps (Galatians 6:7-8). Righteousness brings blessing: "Keep my commands and you will live" (Proverbs 7:2); and sin brings judgment: "He who sows wickedness reaps trouble" (Proverbs 22:8). One of our problems is that we want total freedom to choose our actions, but we want them consequence-free. The reality is when we choose a course of action, we automatically choose its corresponding result. Scripture warns that sexual sin carries a built-in judgment from God. "He who sins sexually sins against his own body" (1 Corinthians 6:18). "God will judge . . . all the sexually immoral" (Hebrews 13:4). It cannot be denied that living according to biblical principles (sexual fidelity within marriage) drastically reduces one's chances of contracting HIV / AIDS and other STDs.
Just as the mainstream media was starting to speculate that China could be getting this outbreak under control, a dramatic spike in the numbers has changed everything. All of a sudden people are freaking out again, global financial markets are gyrating all over the place and medical experts all over the world are making bold pronouncements of doom. On Wednesday, Hubei province reported 14,840 new infections and 242 more deaths from this virus. But the biggest reason why there was such a jump in the numbers is because a decision was made to reclassify patients that had been "clinically diagnosed" but up until now had not been counted as "confirmed cases". The following comes from CNBC…
China's Hubei province reported an additional 242 deaths and 14,840 new cases as of Feb. 12 — a sharp increase from the previous day. The province said it is starting to include "clinically diagnosed" cases in its figures and that 13,332 of the new cases fall under that classification.

The government said that a total of 1,310 people have died in the province and that 48,206 people have been infected in the region.
So this really wasn't as big of a change as many are making it out to be.
The following is what Hubei province is saying about the decision to reclassify patients…
With the deepening of understanding of new coronavirus pneumonia and the accumulation of experience in diagnosis and treatment, in view of the characteristics of the epidemic in Hubei Province, the General Office of the National Health and Health Commission and the Office of the State Administration of Traditional Chinese Medicine issued the "Diagnosis and Treatment Plan for New Coronavirus Infected Pneumonia (Trial (Version) "adds" clinical diagnosis "to the case diagnosis classification in Hubei Province, so that patients can receive standardized treatment according to confirmed cases as early as possible to further improve the success rate of treatment.
According to the plan, Hubei Province has recently conducted investigations on suspected cases and revised the diagnosis results, and newly diagnosed patients were diagnosed according to the new diagnosis classification. In order to be consistent with the classification of case diagnosis issued by other provinces across the country, starting today, Hubei Province will include the number of clinically diagnosed cases into the number of confirmed cases for publication.
Yoon tweeted that she was surprised when Wuhan canceled its New Year's festivities, even though it's the epicenter of the virus. The fact that Beijing has followed suit is nothing short of extraordinary and serves to underscore just how out-of-hand things have gotten with this virus.

When Wuhan canceled #LNY festivities I thought that was like the West canceling Christmas. I didn't think Beijing would follow suit. https://twitter.com/meifongwriter/status/1220319432372781056 …Mei Fong/ 方凤美✔@meifongwriterWow this is like the Western world cancelling Christmas. For many migrant workers this is their ONLY holiday off all year, and the only time they see their families back in distant villages. https://twitter.com/onlyyoontv/status/1220312477893742592 …206:22 AM – Jan 23, 2020Twitter Ads info and privacy18 people are talking about this
China's state railway operator is offering full refunds to any Chinese impacted by cancellations.



#China State Railway Group, country's train operator, says it is now offering full refunds for all trip cancellations nationwide . #LunarNewYear is the biggest travel period as Chinese go home for the traditional holiday. But #WuhanCoronavirus making travelers nervous.216:18 AM – Jan 23, 2020Twitter Ads info and privacy17 people are talking about this
Film industry executives have postponed the release of all seven Chinese films that were set to debut during the New Year holiday.

All 7 films set to release during #LunarNewYear postpone due to #WuhanCoronavirus scare. Original times below:

Jan 25: Boonie Bears: The Wild Life
Jan 25: Detective Chinatown 3
Jan 25: Leap
Jan 25: Legend of Deification
Jan 25: Lost in Russia
Jan 25: The Rescue
Jan 25: Vanguard141:11 AM – Jan 23, 2020Twitter Ads info and privacySee Eunice Yoon's other Tweets
Meanwhile, Beijing is tightening its quarantine restrictions for Wuhan and the other affected cities.

Tighter lockdown for Wuhan. #China Transport Ministry announced: suspension of road and water routes to Wuhan, of inter-provincial and inter-city car-hiring, bus services to Wuhan, strict control of vehicles, ships departing Wuhan, strict checks, control for highways, waterways392:53 AM – Jan 23, 2020Twitter Ads info and privacy31 people are talking about this

#China aviation authority calls on airlines to reduce Wuhan flights. Forbids price gouging. Says 566 flights were scheduled to/from Wuhan Jan23 & as of 11:30am, 288 canceled. Reminds foreign, Hong Kong, Macau, Taiwan airlines with Wuhan flights to adjust. http://www.caac.gov.cn/XWZX/MHYW/202001/t20200123_200566.html …183:09 AM – Jan 23, 2020Twitter Ads info and privacySee Eunice Yoon's other Tweets

#China locks down more cities due to #WuhanCoronavirus. Huanggang (7.5mln pop.) will suspend the public bus, the railway from midnight (11a ET). Internet cafes, movie theaters, tourist sites, entertainment venues temporarily closed. Ezhou (1mln pop.) said it shut train stations.355:00 AM – Jan 23, 2020Twitter Ads info and privacy52 people are talking about this
Initially, many declined to speculate about the impact of the coronavirus on global GDP. But the quarantines and cancellations have virtually guaranteed that China's already-slowing economic growth is about to take another hit.
Analysts at SocGen write "Markets have become concerned about the outbreak of the coronavirus in Wuhan. Clearly, there is still considerable uncertainty as to how the situation will evolve. However, the SARS epidemic in 2003, which lasted for nine months and infected over 5,000 people in China, should be a useful reference for the potential economic impact this time. Drawing from the SARS lesson, if the situation has failed to stabilize by March, 1Q GDP growth will likely fall below 6%, compared with our current forecast of 6.1%. Undoubtedly, consumption and tourism-related sectors would be most affected."
Elsewhere, the bar for coronavirus-related panic has apparently been set pretty low: The Global Times tweeted that the Chinese embassy in France had called for help after one official complained about social media about having a fever and cough after entering France from China.
Singapore Prime Minister Lee Hsien Loong told reporters that the coronavirus has clearly spread faster than officials in Beijing expected. And with US stocks set to open in the red, it's clear investors are beginning to worry about the possibility of a global pandemic.
Of course, before anybody gets too bent out of shape about the cancellations, there's reason to take the news with a grain of salt: Despite plans to shut down all plane traffic in and out of Wuhan, flight tracker FlightAware shows that dozens of flights are scheduled for Thursday in spite of the ban. Earlier media reports claimed that "some" flights would still be taking off.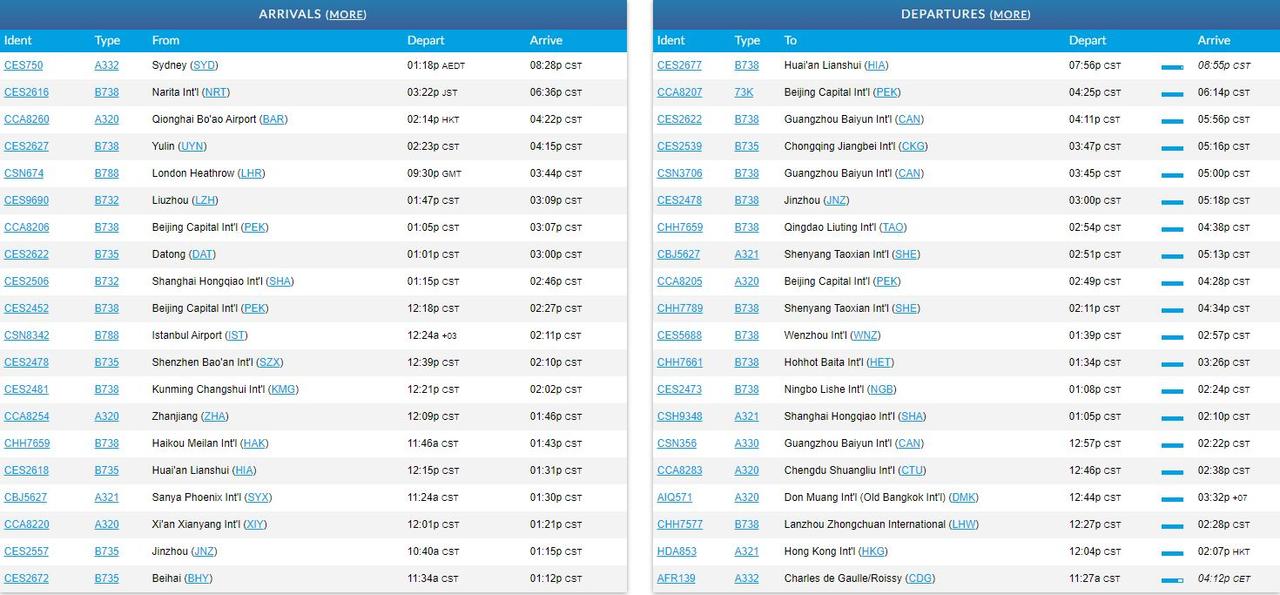 Source: ZeroHedge
Are you still confident that Beijing has this under control?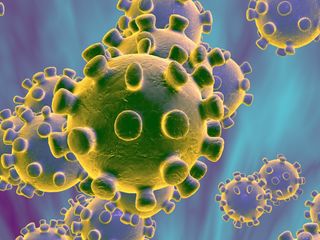 The fourth horseman of the Apocalypse will bring further warfare and terrible famines along with awful plagues and diseases. What is most amazing, or perhaps terrifying, is that the four horsemen of the Apocalypse are just "precursors" of even worse judgments that come later in the tribulation (Revelation chapters 8–9 and 16).
Health officials in Wuhan, China reported 139 new cases of a new mystery virus over the weekend, now rapidly spreading to other provinces and surrounding countries, reported CNN.
As of Monday morning, three people have died from the pneumonia-like illness, and globally there have been more than 200 reported cases, noted Reuters.
Beijing confirmed two cases of coronavirus Monday, while Guangdong health officials reported one case in Shenzhen – these are the first reports that the virus is quickly spreading from Wuhan, the epicenter.
Professor Warns New Coronavirus Has Same Kill Rate as the Spanish Flu
Spanish flu killed 20-50 million people.
Spanish flu killed 20-50 million people.
A professor has warned that the new deadly coronavirus which originated in China has the same kill rate as the Spanish flu, which claimed the lives of 20-50 million people in 1918.
Fears of widespread contagion are growing after hundreds of cases were confirmed and 17 people died. The virus originated in an animal market in Wuhan, China and has now spread to numerous other countries, including the United States.
The virus has a 2% death rate, compared to 0.1% for the regular flu. For every 50 people who are infected, one will statistically die.
"This [2019-nCoV's death rate] could be 2%, similar to Spanish flu," said Professor Neil Ferguson from Imperial College London.
"Novel viruses spread much faster because we have no immunity," he added.
Yikes.
Let's do some math here.
In 1918, the population of the earth was just under 2 billion. Spanish flu killed around 20-50 million, around 2.5% of the population. In today's figures with a population of 7.8 billion, a similar kill rate would take out 195 million people.
Fatalities are occurring as a result of pneumonia and there is "no effective anti-viral," according to Professor Peter Horby from the University of Oxford.
Hopefully, now that the Chinese government has banned all travel in Wuhan and shut down the airport, the spread of the virus will be massively contained.
Fourth Horseman of the Apocalypse Will Bring Further Warfare
Deadly Distractions: Laying The Groundwork For The Next Civil War.
And so it continues.
This impeachment fiasco is merely the latest in a never-ending series of distractions, distortions, and political theater aimed at diverting the public's attention from the sinister advances of the American Police State.
Don't allow yourselves to be distracted, diverted or mesmerized by the cheap theater tricks.
This impeachment spectacle is Shakespearean in its scope: full of sound and fury, signifying nothing.
Nothing is the keyword here.
Despite the wall-to-wall media coverage, nothing will change.
Mark my words: the government will remain as corrupt and self-serving as ever, dominated by two political factions that pretend to be at odds with each other all the while moving in lockstep to maintain the status quo.
So President Trump's legal team can grandstand all they want about the impeachment trial being "an affront to the Constitution" and "a dangerous perversion of the Constitution," but that's just smoke and mirrors.
Do you know what is really "an affront to the Constitution"? The U.S. government.
We've been losing our freedoms so incrementally for so long—sold to us in the name of national security and global peace, maintained by way of martial law disguised as law and order, and enforced by a standing army of militarized police and a political elite determined to maintain their powers at all costs—that it's hard to pinpoint exactly when it all started going downhill, but we're certainly on that downward trajectory now, and things are moving fast.
The republic has fallen.
The Deep State's plot to take over America has succeeded.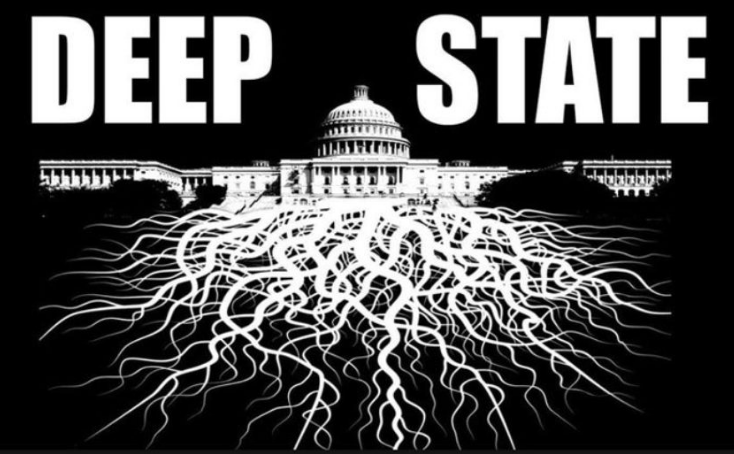 The American system of representative government has been overthrown by a profit-driven, militaristic, corporate oligarchy bent on total control and global domination through the imposition of martial law here at home and by fomenting wars abroad.
Even now, we are being pushed and prodded towards a civil war, not because the American people are so divided but because that's how corrupt governments control a populace (i.e., divide and conquer).
These are dangerous times.
These are indeed dangerous times but not because of violent crime, which remains at an all-time low, or because of terrorism, which is statistically rare, or because the borders are being invaded by foreign armies, which data reports from the Department of Homeland Security refute.
No, the real danger that we face comes from none other than the U.S. government and the powers it has granted to its standing armies to rob, steal, cheat, harass, detain, brutalize, terrorize, torture and kill American citizens with impunity.
The danger "we the people" face comes from masked invaders on the government payroll who crash through our doors in the dark of night, shoot our dogs, and terrorize our families.
This danger comes from militarized henchmen on the government payroll who demand absolute obedience, instill abject fear, and shoot first and ask questions later.
This danger comes from greedy, power-hungry bureaucrats on the government payroll who have little to no understanding of their constitutional limits.
This danger comes from greedy politicians and corporations for whom profit trumps principle.
You want to know about the state of our union? It's downright scary.
Consider, if you will, all of the dastardly, devious, diabolical, dangerous, debilitating, deceitful, dehumanizing, demonic, depraved, dishonorable, disillusioning, discriminatory, dictatorial schemes inflicted on "we the people" by a bureaucratic, totalitarian regime that has long since ceased to be "a government of the people, by the people and for the people."
Americans have no protection against police abuse. It is no longer unusual to hear about incidents in which police shoot unarmed individuals first and ask questions later, such as the 16-year-old teenager who skipped school only to be shot by police after they mistook him for a fleeing burglar. Then there was the unarmed black man in Texas "who was pursued and shot in the back of the neck by Austin Police… after failing to properly identify himself and leaving the scene of an unrelated incident." And who could forget the 19-year-old Seattle woman who was accidentally shot in the leg by police after she refused to show her hands? What is increasingly common, however, is the news that the officers involved in these incidents get off with little more than a slap on the hands.

Americans are little more than pocketbooks to fund the police state. If there is any absolute maxim by which the federal government seems to operate, it is that the American taxpayer always gets ripped off. This is true, whether you're talking about taxpayers being forced to fund high-priced weaponry that will be used against us, endless wars that do little for our safety or our freedoms, or bloated government agencies such as the National Security Agency with its secret budgets, covert agendas and clandestine activities. Rubbing salt in the wound, even monetary awards in lawsuits against government officials who are found guilty of wrongdoing are paid by the taxpayer.

Americans are no longer innocent until proven guilty. We once operated under the assumption that you were innocent until proven guilty. Due in large part to rapid advances in technology and a heightened surveillance culture, the burden of proof has been shifted so that the right to be considered innocent until proven guilty has been usurped by a new norm in which all citizens are suspects. This is exemplified by police practices of stopping and frisking people who are merely walking down the street and where there is no evidence of wrongdoing. Likewise, by subjecting Americans to full-body scans and license-plate readers without their knowledge or compliance and then storing the scans for later use, the government—in cahoots with the corporate state—has erected the ultimate suspect society. In such an environment, we are all potentially guilty of some wrongdoing or other.

Americans no longer have a right to self-defense. In the wake of various shootings in recent years, "gun control" has become a resounding theme. Those advocating gun reform see the Second Amendment's right to bear arms as applying only to government officials. As a result, even Americans who legally own firearms are being treated with suspicion and, in some cases, undue violence. In one case, a Texas man had his home subjected to a no-knock raid and was shot in his bed after police, attempting to deliver a routine search warrant, learned that he was in legal possession of a firearm. In another incident, a Florida man who was licensed to carry a concealed firearm found himself detained for two hours during a routine traffic stop in Maryland while the arresting officer searched his vehicle in vain for the man's gun, which he had left at home. Incidentally, the Trump Administration has done more to crack down on Second Amendment rights than anything the Obama Administration ever managed.

Americans no longer have a right to private property. If government agents can invade your home, break down your doors, kill your dog, damage your furnishings and terrorize your family, your property is no longer private and secure—it belongs to the government. Likewise, if government officials can fine and arrest you for growing vegetables in your front yard, praying with friends in your living room, installing solar panels on your roof, and raising chickens in your backyard, you're no longer the owner of your property.

Americans no longer have a say about what their children are exposed to in school. Incredibly, the government continues to insist that parents essentially forfeit their rights when they send their children to a public school. This growing tension over whether young people, especially those in the public schools, are essentially wards of the state, to do with as government officials deem appropriate, in defiance of the children's constitutional rights and those of their parents, is reflected in the debate over sex education programs that expose young people to all manner of sexual practices and terminology, zero tolerance policies that strip students of any due process rights, let alone parental involvement in school discipline, and Common Core programs that teach students to be test-takers rather than critical thinkers.

Americans are powerless in the face of militarized police. In early America, citizens were considered equals with law enforcement officials. Authorities were rarely permitted to enter one's home without permission or in a deceitful manner. And it was not uncommon for police officers to be held personally liable for trespass when they wrongfully invaded a citizen's home. Unlike today, early Americans could resist arrest when a police officer tried to restrain them without proper justification or a warrant—which the police had to allow citizens to read before arresting them. (Daring to dispute a warrant with a police official today who is armed with high-tech military weapons and tasers would be nothing short of suicidal.) As police forces across the country continue to be transformed into outposts of the military, with police agencies acquiring military-grade hardware in droves, Americans are finding their once-peaceful communities transformed into military outposts, complete with tanks, weaponry, and other equipment designed for the battlefield.

Americans no longer have a right to bodily integrity. Court rulings undermining the Fourth Amendment and justifying invasive strip searches have left us powerless against police empowered to forcefully draw our blood, strip search us, and probe us intimately. Accounts are on the rise of individuals—men and women—being subjected to what is essentially government-sanctioned rape by police in the course of "routine" traffic stops. Remember the New Mexico man who was subjected to a 12-hour ordeal of anal probes, X-rays, enemas, and finally a colonoscopy—all because he allegedly rolled through a stop sign?

Americans no longer have a right to the expectation of privacy. Despite the staggering number of revelations about government spying on Americans' phone calls, Facebook posts, Twitter tweets, Google searches, emails, bookstore and grocery purchases, bank statements, commuter toll records, etc., Congress, the president and the courts have done little to nothing to counteract these abuses. Instead, they seem determined to accustom us to life in this electronic concentration camp.

Americans can no longer rely on the courts to mete out justice. The U.S. Supreme Court was intended to be an institution established to intervene and protect the people against the government and its agents when they overstep their bounds. Yet through their deference to police power, preference for security over freedom, and evisceration of our most basic rights for the sake of order and expediency, the justices of the Supreme Court have become the architects of the American police state in which we now live, while the lower courts have appointed themselves courts of order, concerned primarily with advancing the government's agenda, no matter how unjust or illegal.

Americans no longer have a representative government. We have moved beyond the era of representative government and entered a new age, let's call it the age of authoritarianism. In fact, a study conducted by Princeton and Northwestern University concluded that the U.S. government does not represent the majority of American citizens. Instead, the study found that the government is ruled by the rich and powerful, or the so-called "economic elite." Moreover, the researchers concluded that policies enacted by this governmental elite nearly always favor special interests and lobbying groups. It is not overstating matters to say that Congress, which has done its best to keep their unhappy constituents at a distance, may well be the most self-serving, semi-corrupt institution in America.
In other words, we are being ruled by an oligarchy disguised as a democracy, and arguably on our way towards fascism: a form of government where private corporate interests rule, money calls the shots, and the people are seen as mere subjects to be controlled. Rest assured that when and if fascism finally takes hold in America, the basic forms of government will remain: Fascism will appear to be friendly. The legislators will be in session. There will be elections, and the news media will continue to cover the entertainment and political trivia. Consent of the governed, however, will no longer apply. Actual control will have finally passed to the oligarchic elite controlling the government behind the scenes. Sound familiar? Clearly, we are now ruled by an oligarchic elite of governmental and corporate interests. We have moved into "corporatism" (favored by Benito Mussolini), which is a halfway point on the road to full-blown fascism. Corporatism is where the few moneyed interests—not elected by the citizenry—rule over the many.
History may show that from this point forward, we will have left behind any semblance of constitutional government and entered into a totalitarian state where all citizens are suspects and security trumps freedom. Even with its constantly shifting terrain, this topsy-turvy travesty of law and government has become America's new normal. From Clinton to Bush, then Obama and now Trump, it's as if we've been caught in a time loop, forced to re-live the same thing over and over again: the same assaults on our freedoms, the same disregard for the rule of law, the same subservience to the Deep State, and the same corrupt, self-serving government that exists only to amass power, enrich its shareholders and ensure its continued domination.
Elections will not save us.
I haven't even touched on the corporate state, the military-industrial complex, SWAT team raids, invasive surveillance technology, zero tolerance policies in the schools, overcriminalization, or privatized prisons, to name just a few, but what I have touched on should be enough to show that the landscape of our freedoms has already changed dramatically from what it once was and will no doubt continue to deteriorate unless Americans can find a way to wrest back control of their government and reclaim their freedoms.
There can be no denying that the world is indeed a dangerous place, but what the president and his cohorts fail to acknowledge is that it's the government that poses the gravest threat to our freedoms and way of life, and no amount of politicking, parsing or pandering will change that.
It is easy to be diverted, distracted and amused by the antics of politicians, the pomp and circumstance of awards shows, athletic events, and entertainment news, and the feel-good, wrapped-in-the-flag evangelism that passes for religion today.
What is far more difficult to face up to is the reality of life in America, where unemployment, poverty, inequality, injustice and violence by government agents are increasingly norms, and where "we the people" are at a distinct disadvantage in the face of the government elite's power grabs, greed and firepower.
The Constitution doesn't stand a chance against a federalized, globalized standing army protected by legislative, judicial and executive branches that are all on the same side, no matter what political views they subscribe to: suffice it to say, they are not on our side or the side of freedom.
As I make clear in my book Battlefield America: The War on the American People, the powers-that-be want us to remain distracted, divided, alienated from each other based on our politics, our bank accounts, our religion, our race and our value systems. Yet as George Orwell observed, "The real division is not between conservatives and revolutionaries but between authoritarians and libertarians."
You either believe in freedom or you don't. It's that simple.
Everything else is just a deadly distraction. As Orwell observed in 1984:
"All that was required of them was a primitive patriotism which could be appealed to whenever it was necessary to make them accept longer working hours or shorter rations. And even when they became discontented, as they sometimes did, their discontent led nowhere, because, being without general ideas, they could only focus it on petty specific grievances. The larger evils invariably escaped their notice." Source : Authored by John Whitehead via The Rutherford Institute
"Who are the four horsemen of the apocalypse?"

The four horsemen of the Apocalypse are described in Revelation chapter 6, verses 1-8. The four horsemen are symbolic descriptions of different events that will take place in the end times. The first horseman of the Apocalypse is mentioned in Revelation 6:2: "I looked, and there before me was a white horse! Its rider held a bow, and he was given a crown, and he rode out as a conqueror bent on conquest." This first horseman likely refers to the Antichrist, who will be given authority and will conquer all who oppose him. The antichrist is the false imitator of the true Christ, who will also return on a white horse (Revelation 19:11-16).
The second horseman of the Apocalypse appears in Revelation 6:4, "Then another horse came out, a fiery red one. Its rider was given the power to take peace from the earth and to make men slay each other. To him was given a large sword." The second horseman refers to terrible warfare that will break out in the end times. The third horseman is described in Revelation 6:5-6, "…and there before I was a black horse! Its rider was holding a pair of scales in his hand. Then I heard what sounded like a voice among the four living creatures, saying, 'A quart of wheat for a day's wages, and three quarts of barley for a day's wages, and do not damage the oil and the wine!'" The third horseman of the Apocalypse refers to a great famine that will take place, likely as a result of the wars from the second horseman.
The fourth horseman is mentioned in Revelation 6:8, "I looked, and there before me was a pale horse! Its rider was named Death, and Hades was following close behind him. They were given power over a fourth of the earth to kill by sword, famine, and plague, and by the wild beasts of the earth." The fourth horseman of the Apocalypse is symbolic of death and devastation. It seems to be a combination of the previous horsemen. The fourth horseman of the Apocalypse will bring further warfare and terrible famines along with awful plagues and diseases. What is most amazing, or perhaps terrifying, is that the four horsemen of the Apocalypse are just "precursors" of even worse judgments that come later in the tribulation (Revelation chapters 8–9 and 16).
StevieRay Hansen
Editor, HNewsWire.com
The Birth Pains Are Growing Stronger….
One of the signs of ruling class collapse is when they can no longer enforce the rules that maintain them as a ruling class. When the Romans started making exceptions to republican governance, it was a matter of time before someone simply decided the rules no longer applied to them. Perhaps the robot historians will consider Obama our Marius or Sulla. Maybe that person is in the near future. Either way, the rule of law is over and what comes next is the rule of men.
"Man will ultimately be governed by God or by tyrants." as in Nancy Pelosi (D-San Fran-feces)
Our government has been overthrown. As evidenced by Trump's capitulation on the border, his recent servitude to the GMO industry and his acquiescence to the warmongers, our President has been compromised. Our liberties are being eliminated one by one. Gun confiscation is next. The Constitution is gasping its last breaths. Our borders are destroyed and our culture has been turned upside down by every perversion known to man.
The watchman does not confuse truth with consensus. The Watchman does not confuse God's word with the word of those who happen to hold power at present, or with the opinion of the majority. This is because powerholders and the majority can fall victim to a lying spirit-and this means a power that actually seizes the majority of experts, the political leadership, and the public.
Everything is right on schedule and, now, the time is come to remove one of the final obstacles standing in the way of a New World Order: The United States Constitution – even if, over the course of many decades, it has already been greatly diminished by the B.E.A.S.T. system; or, more specifically, Bullshit Emerging As Strategic Totalitarianism (B.E.A.S.T.).
They are tolerant of everything except dissenting values and opinions — meaning, of course, they are tolerant of nothing that matters, only themselves."
I have been in contact with some Virginians, to say they are fed up with the elected officials is an understatement, they have informed me that they will take no more from the governor, or any of his under links that insist on violating their God-given right to protect their families, their homes and their God-given right to pursue happiness. These Virginians mean business, I expect all hell will break loose Monday. Apparently the elected officials don't understand the people of that great state. Virginians are completely aware of what the Un-godly elected officials are trying to do, they know if they take the guns, next they'll be telling them what to eat, where to work, and the God they can worship, it's called tyranny, it's called hell on earth- tribulations is unfolding before our eyes, the question is what will mankind do in those circumstances, I can tell you the Virginia folks intent to resist this ungodly, unlawful move on their lives.
Let Me Make This Abundantly Clear. (I Am Apolitical) While I Have a General Distaste for Electric Cars and Politicians No Matter the Party They Belong To, I Am Unashamedly Politically a Bible Believing Conservative Christian. I Have a Severe Distrust of Government. I Believe It Is the Most Inefficient and Ineffective Way to Accomplish Most Things. While I Strongly Disagree with Liberals/Progressives and Conservative on Most Political Issues, and While I Believe Liberals/Progressives and Most Politicians Are Misguided and Naive About What Big Government Will Eventually Result In, I Strive to Not Question Their Motives. At the Same Time, I Find Myself in Agreement with Conservative on Some Issues, and I Do Not Believe Electing Republicans Is the Answer to Everything. Sadly, the Main Difference Between Republicans and Democrats Is How Quickly They Want to Drive the Car Towards the Cliff. Put, I Do Not Believe the Government Is the Solution for Everything. I Do Not Place Any Faith, Trust, or Hope in Any Politicians to Fix What Is Wrong with the World. "Come Lord Jesus!" (Revelation 22:20)
The Watchman does not confuse truth with consensus. The watchman does not confuse God's word with the word of those who happen to hold power at present, or with the opinion of the majority. This is because powerholders and the majority can fall victim to a lying spirit-and; this means a power that seizes the majority of experts, the political leadership, and the public.StevieRay Hansen
Tagged Under: four horsemen of the apocalypse, biblical truth, tribulation, antichrist, B.E.A.S.T, tribulation, end times, Electronic Prison, Birth Pains
Pharmaceuticals Home Made Pestilence Via Vaccines a.k.a Kill Shots: HNewsWire- Before arriving in San Francisco, the Ruby Princess, a Princess Cruises ship, reported a COVID-19…
Read More
We make every effort to acknowledge sources used in our news articles. In a few cases, the sources were lost due to a technological glitch. If you believe we have not given sufficient credit for your source material, please contact us, and we will be more than happy to link to your article.