Advisory: Be careful of what you read on social media. The algorithms used by these platforms have no regard for Biblical truth. They target your emotions to keep you engaged on their site so their advertisers can drop more ads. These platforms exist to enrich their stockholders. Consider God's promise to Believers in James 1:5, "If any of you lacks wisdom, you should ask God, who gives generously to all without finding fault, and it will be given to you."
The world is upside down, good is bad, bad is good… Jesus come quickly there's nothing left in society that is wholesome….
Doctrine is "a set of ideas or beliefs that are taught or believed to be true." Biblical doctrine refers to teachings that align with the revealed Word of God, the Bible. False doctrine is any idea that adds to, takes away from, contradicts, or nullifies the doctrine given in God's Word. For example, any teaching about Jesus that denies His virgin birth is a false doctrine, because it contradicts the clear teaching of Scripture (Matthew 1:18).
As early as the first century AD, the false doctrine was already infiltrating the church, and many of the letters in the New Testament were written to address those errors (Galatians 1:6–9; Colossians 2:20–23; Titus 1:10–11). Paul exhorted his protégé Timothy to guard against those who were peddling heresies and confusing the flock: "If anyone advocates a different doctrine and does not agree with sound words, those of our Lord Jesus Christ, and with the doctrine conforming to godliness, he is conceited and understands nothing" (1 Timothy 6:3–4).
As followers of Christ, we have no excuse for remaining ignorant of theology because we have the "whole counsel of God" (Acts 20:27) available to us—the Bible is complete. As we "study to show ourselves approved unto God" (2 Timothy 2:15), we are less likely to be taken in by smooth talkers and false prophets. When we know God's Word, "we are no longer to be children, tossed here and there by waves and carried about by every wind of doctrine, by the trickery of men, by craftiness in deceitful scheming" (Ephesians 4:14).
It is important to point out the difference between false doctrine and denominational disagreements. Different congregational groups see secondary issues in Scripture differently. These differences are not always due to false doctrine on anyone's part. Church policies, governmental decisions, style of worship, etc., are all open for discussion since they are not directly addressed in Scripture. Even those issues that are addressed in Scripture are often debated by equally sincere disciples of Christ. Differences in interpretation or practice do not necessarily qualify as false doctrine, nor should they divide the Body of Christ (1 Corinthians 1:10).
False doctrine is that which opposes some fundamental truth or that which is necessary for salvation. The following are some examples of false doctrine:
• The erasing of hell. The Bible describes hell as a real place of eternal torment, the destination for every unregenerate soul (Revelation 20:15; 2 Thessalonians 1:8). A denial of hell directly contradicts Jesus' own words (Matthew 10:28; 25:46) and is, therefore, a false doctrine.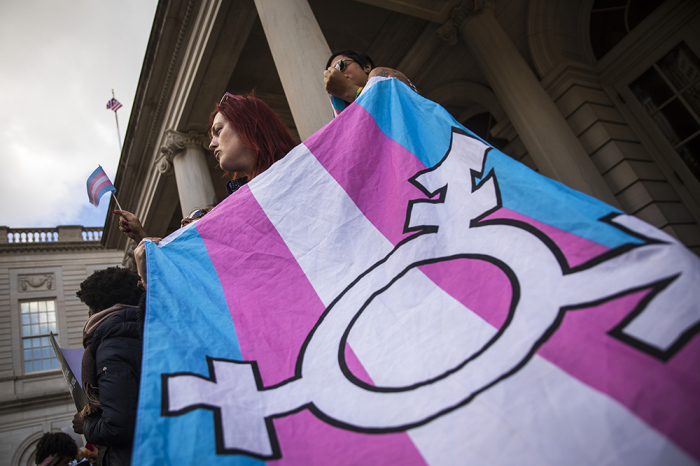 LGBT activists and their supporters rally in support of transgender people on the steps of New York City Hall, in New York City, October 24, 2018. | Getty Images/Drew Angerer
A Christian teacher who was fired for opposing the promotion of LGBT relationships in UK primary schools have opened up about the abuse she endured for her beliefs, from being labeled a "pro-Nazi" to a "far-Right extremist."
Kristie Higgs, a teaching assistant, and mother-of-two were fired from her position at Farmor's School in Fairford, Gloucestershire for "gross misconduct" and "illegal discrimination" after she urged her Facebook followers to sign a petition against the government's relationships and sex education. Under the new guidelines issued by the U.K. Department of Education, children as young as five will receive lessons about LGBT relationships and gender reassignment.
In a recent interview with the Daily Mail, Higgs revealed that in the weeks after her suspension, which occurred after an anonymous parent complained about her Facebook posts, she was ordered to attend two further "investigation" meetings with the school's human resources officer.
In the meeting, one school official demanded to know if she had used her professional email address to subscribe to a Christian broadcast service that sent out daily inspirational Bible readings.
"I could not believe they had gone into my email messages looking for evidence that I was a Christian. It felt as if I was being persecuted for my faith," she said.
In another exchange, Higgs shared how one-panel member compared her Facebook posts to offending comments that might be made by a "far-Right" extremist. The panel's chairman, employment lawyer Stephen Conlan, then clarified that meant "something that was 'pro-Nazi,'" according to Higgs.
"I didn't understand what they meant at first because I wasn't familiar with the far-Right," she said. "But when Mr. Conlan explained, I was shocked that they put my posts about Christianity in the same category as political extremists."
Following the hearing, Higgs was forced to wait three weeks over Christmas before she was informed by email that she had been dismissed for "gross misconduct" and "illegal discrimination."
The ruling by the disciplinary panel found her guilty of "serious inappropriate use of social media" that could bring the school into disrepute, although it acknowledged there was "no evidence" the school's reputation had been damaged to date.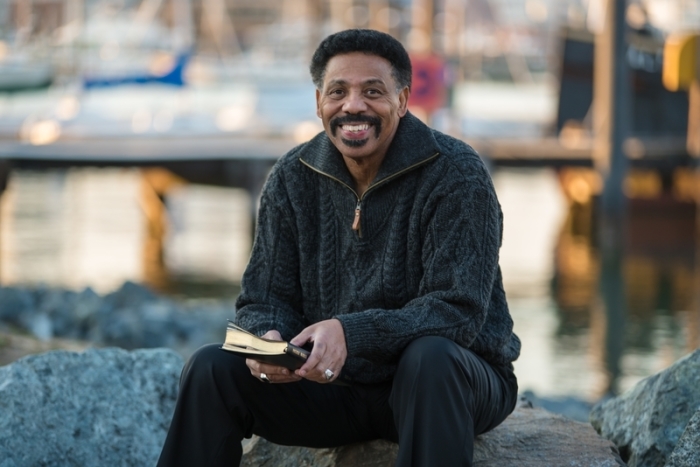 A Message from Kingdom Men Rising
Satan is determined to undermine men, destroy their God-given roles, and re-define the biblical definition of manhood…
Higgs told the Daily Mail that she saw her role as an opportunity to minister to students — many of whom, she revealed, were gay or transgender individuals who turned to her for emotional and practical support when they felt the world was against them.
"I loved my job and I loved the children that I cared for," she said. "It wasn't just kids who were in trouble, I also helped children who were gay or changing gender. When they came to my office I opened my arms to them and treated them like any other young people. I never discriminated against them and never would."
Higgs, who is challenging her firing, said she believes she was fired because of her Christian faith and beliefs — even though the school repeatedly told her "no action was taken because of your religion" and that the disciplinary action occurred "for reasons other than your religion."
"As soon as the investigation began I was repeatedly told 'This is nothing to do with your religion,'" she said. "That was clearly a legal tactic and of course it has everything to do with my religion."
Higgs first came under fire after urging her Facebook followers to sign a petition against compulsory sex education in primary schools, dubbed "No Outsiders."
In a separate post, she also voiced her objections to a pair of children's books at her son's school which feature LGBT stories. One story is about a boy who wants to wear a dress and the other is about a red crayon that learns it's really a blue crayon.
Higgs has launched a legal challenge via Christian Legal Centre, the legal arm of the lobbying group Christian Concern. In a press release, Andrea Williams, chief executive of the Christian Legal Centre, said the case is about the freedom to hold Christian views about what it means to be human.
"Many Christians have faced pressure for expressing these views in the workplace before, but in this case, Kristie has been dismissed for sharing her views among friends on Facebook," she said. "What Kristie shared on Facebook simply reflects the genuine and justified concerns of a parent about the sexual ideology currently being imposed on her own children and thousands of children across the UK."
"Kristie has not only lost her job, but her whole career is now tarnished with the accusation that for holding these views she is now a danger to vulnerable children. This is despite an exemplary record at the school and in her work with youth in the wider community. If Kristie does not win this case, due to one complaint, she will never be able to work with children again."
Under the new relationship and sex education guidelines, which go into effect on September 2020, headteachers can "overrule" parents who want to opt their children out of such classes.
The guidance also tells teachers to encourage students to question their religious beliefs about homosexuality. Questions to ask children include: "Can people of the same sex love one another? Is that OK? What are the different kinds of families and partnerships? What do the words 'lesbian' and 'gay' mean?"
The "No Outsiders" program has previously sparked controversy, with Muslim parents at a Birmingham school withholding their children from classes in protest.
"Children are coming home, girls are asking whether it is true they can be boys, boys as young as 4 asking whether it is true we can be girls. There is no need for it," saidFatima Shah, a mother of students at the school.
"We are not a bunch of homophobic mothers," she told The Guardian. "We just feel that some of these lessons are inappropriate. Some of the themes being discussed are very adult and complex and the children are getting confused.
"They need to be allowed to be children rather than having to constantly think about equalities and rights."
The idea that there are "many paths to God." This philosophy has become popular recently under the guise of tolerance. This false doctrine claims that, since God is love, He will accept any religious effort as long as the practitioner is sincere. Such relativism flies in the face of the entire Bible and effectively eliminates any need for the Son of God to take on flesh and be crucified for us (Jeremiah 12:17; John 3:15–18). It also contradicts Jesus' direct words that He is the only way to God (John 14:6).
• Any teaching that redefines the person of Jesus Christ. The doctrine that denies the deity of Christ, the virgin birth, His sinless nature, His actual death, or His physical resurrection is false doctrine. A group's errant Christology readily identifies it as a sect or cult that may claim to be Christian but is actually teaching false doctrine. Even many mainline denominations have begun the rapid slide into apostasy by declaring that they no longer hold to a literal interpretation of Scripture or the deity of Christ. First John 4:1–3 makes it clear that a denial of biblical Christology is "anti-Christ." Jesus described false teachers within the church as "wolves in sheep's clothing" (Matthew 7:15).
• Teaching that adds human religious works to Christ's finished work on the cross as necessary ingredients for salvation. This teaching may pay lip service to salvation by faith alone but insists that a religious ritual (such as water baptism) is salvific. Some groups even legislate hairstyles, clothing options, and food consumption. Romans 11:6 warns against attempts to mix grace with works. Ephesians 2:8–9 says we are saved by the grace of God, through faith, and nothing we do can add to or take away from it. Galatians 1:6–9 pronounces a curse on anyone who changes the good news of salvation by grace.
• The teaching that presents grace as a license to sin. Sometimes called "easy-believism," this false doctrine implies that all one must do for right standing with God is to believe the facts about Jesus, pray a prayer at some point, and then resume control of one's life with the assurance of heaven at the end. Paul dealt with this thinking in Romans 6. In Matthew 7:21–23, Jesus warned those who adopt this doctrine that they did not know Him at all. Second Corinthians 5:17 states that those who are "in Christ" become "new creatures." That transformation, in response to a believer's faith in Christ, changes the outward behaviors. To know and love Christ is to obey Him (Luke 6:46).
Satan has been confusing and perverting the Word of God since the Garden of Eden (Genesis 3:1–4; Matthew 4:6). False teachers, the servants of Satan, try to appear as "servants of righteousness" (2 Corinthians 11:15), but they will be known by their fruits (Matthew 7:16). A charlatan promoting false doctrine will show signs of pride, greed, and rebellion (see Jude 1:11) and will often promote or engage in sexual immorality (2 Peter 2:14; Revelation 2:20).
We are wise to recognize how vulnerable we are to heresy and make it our habit to do as the Bereans did in Acts 17:11: "they . . . examined the Scriptures every day to see if what Paul said was true." When we make it our goal to follow the lead of the first church, we will go far in avoiding the pitfalls of false doctrine. Acts 2:42 says, "They devoted themselves to the apostles' teaching and to fellowship, to the breaking of bread and to prayer." Such devotion will protect us and ensure that we are on the path Jesus set for us.
God makes no mistakes. His perfection and greatness disallow mistakes: "Great is the LORD and most worthy of praise; his greatness no one can fathom." (Psalm 145:3). In the original language, the word translated "fathom" incorporates the thought of "possible to find out or enumerate." In other words, God's greatness is infinite. This statement cannot refer to a fallible person, for, with even one mistake, his greatness would be quantifiable and finite.
StevieRay Hansen
Editor, HNewsWire.com
MY MISSION IS NOT TO CONVINCE YOU, ONLY TO INFORM…
Jesus come quick, there is nothing left in society that's sacred….
"Have I therefore become your enemy by telling you the truth?"
#chilssextrade #pedophiles #lawlessness #mexican #children #molested #kill #badbusiness
StevieRay Hansen
Editor, HNewsWire.com
Let Me Make This Abundantly Clear. (I Am Apolitical) While I Have a General Distaste for Politicians No Matter the Party They Belong To, I Am Unashamedly Politically a Bible Believing Conservative Christian. I Have a Severe Distrust of Government. I Believe It Is the Most Inefficient and Ineffective Way to Accomplish Most Things. While I Strongly Disagree with Liberals/Progressives and Conservative on Most Political Issues, and While I Believe Liberals/Progressives and Most Politicians Are Terribly Misguided and Naive About What Big Government Will Eventually Result In, I Strive to Not Question Their Motives. at the Same Time, While I Find Myself in Agreement with Conservative Politicians on Some Issues, I Do Not Believe Electing Republicans Is the Answer to Everything. for Me, Very Sadly, the Main Difference Between Republicans and Democrats Is How Quickly They Want to Drive the Car Towards the Cliff. Simply Put, I Do Not Believe the Government Is the Solution for Everything. I Do Not Place Any Faith, Trust, or Hope in Any Politicians to Fix What Is Wrong with the World. "Come Lord Jesus!" (Revelation 22:20)
Our government has been overthrown. As evidenced by Trump's capitulation on the border, his recent servitude to the GMO industry and his acquiescence to the warmongers, our President has been compromised. Our liberties are being eliminated one by one. Gun confiscation is next. The Constitution is gasping its last breaths. Our borders are destroyed and our culture has been turned upside down by every perversion known to man.
Education is useless without the bible (Daniel Webster)
Usually, the Lord doth no great thing for or against his people, without giving warning of it before it comes.
John Wesley who said that what we tolerate in our generation, will be embraced by the next. Wesley is 100% correct! We are living in sick times.
The Left, a broad term for Liberal Socialist Democrats that can only be explained fully by using the Bible explanation of the human race is as follows. A servant of Satan, because you are either saved or lost. This election has brought out the true nature of who you serve. Simply put, it's Donald Trump, Conservatives, and Christians against the rest of the world. The Left's Love applies only to those who believe as they do. They Love evil and commit Anarchy against those who love good. They are governed by lies and never tell the truth. On this Friday, Inaugural Day for the swearing-in of Donald Trump as the 45th President of the United States the Left wants to commit widespread Anarchy to shut down the swearing-in ceremony. Their goal of transforming America, which was founded in Judea Christian values into a Pagan Nation is almost complete. Their goal has always been the total removal of God from American society and the downfall of America. Donald Trump says he is a Presbyterian, but he left off the USA, an apostate church.
Corinthians 4:8-11 New King James Version (NKJV)
We are hard-pressed on every side, yet not crushed; we are perplexed, but not in despair; 9. persecuted, but not forsaken; struck down, but not destroyed— 10. always carrying about in the body the dying of the Lord Jesus, that the life of Jesus also may be manifested in our body. 11. For we who live are always delivered to death for Jesus' sake, that the life of Jesus also may be manifested in our mortal flesh.
Satan has power over (LGBTQE-TRANS PEOPLE). The "sons of disobedience" referred to in Ephesians 2:2 are those who have not trusted Christ as Lord and Savior (cf. Acts 26:18; 2 Corinthians 4:4; Revelation 13:12). The demons are also under the rule of Satan (Matthew 12:24), and one of his titles is "prince of demons" (Matthew 9:34). Satan has a kingdom (Matthew 12:26) and a throne (Revelation 2:13). Satan is called a prince because he is a ruler and possesses the power to manifest evil in the world through influencing people and commanding demons.
HNewsWire- "All political language is designed to make lies sound truthful and murder respectable." Just look at some of our modern-day examples: torture is "enhanced interrogation techniques"; murder is "collateral damage"; the aggression initiation of war is a "pre-emptive strike"; the theft of taxpayers' money is a "bailout", and the theft of depositors' money in a bank is a "haircut" or "bail-in".In a blatant example of Newspeak, the New World Order controllers (through the psychiatric DSM V) have tried to rename pedophiles as "minor-attracted persons" and redefine pedophilia as "sexual orientation". This makes no sense since sexual orientation has to do with gender, not age, with whether you are attracted to males or females, not how old they are. There are even organizations (like B4UAct.org) which are claiming that pedophiles are being unfairly stigmatized for their feelings!
If homosexuality has been posed as healthy, good and normal, in the face of overwhelming evidence to the contrary, so can pedophilia. Pro-pedophilic articles are making their way into academia.
The Cult of LGBTQE-E for EVIL and is often a cover for child-molesting perverts
Tagged Under: abuse, children's health, gender-confused, gender issues, gender madness, the left cult, LGBTQE-E For Evil un-godly Mob, Lunacy, mutilation, transgender, Child molesting perverts LGBTQE- E For Evil, drag queens, perverts
Unfortunately, not all alternative sources are reliable, even some Major Christian (and I use Christian loosely) news sources have been corrupted. They will NOT tell the truth. They just parrot the deceptive narratives perpetrated by those who currently control our government and media. Even those who are honestly trying to present the truth can miss it sometimes. There is so much deception out there. In these last days, you must be wise as serpents and gentle as lambs. It is no time to sleep or slumber. Diligence and vigilance are required. It is critical that you think for yourself and not be a Lemming.
Tagged Under: antichrist, antichrists, Apple, Bible, Big Tech, bigotry, Christian baker, Christianity, Christians, Colorado, Colorado Civil Rights Commission, conservatives, deep state, demonic assault, end of days, end times, Facebook, First Amendment, free speech, Google, hate groups, Hate speech, hatred, hostility, insanity, Instagram, intolerance, Jack Phillips, jesus, Jesus Christ, left cult, Leftists, LGBT mafia, Liberal Mob, lunatics, persecution, Pinterest, prophecy, Southern Poverty Law Center, SPLC, Tribulation, Twitter
Tagged Under: castration chemicals, chemical castration, Child abuse, children, Collapse, depopulation, equality act, evil, government, insanity, kidnapping, left cult, Leftists, LGBT, LGBTQEvil mafia, Liberty, perversion, reproduction
Tagged Under: Alt-Left, Anti Christ, bigotry, christ, Christianity, hate crime, hatred, intolerance, Islam, left cult, Liberal Mob, liberals, religion, society,American Library Association, brainwashing, Child abuse, children, demonic, drag queen, Drag Queen Story Hour, Dylan Pontiff, evil, gender, gender-confused, gender fluid, gender wars, indoctrination, Infants, Lafayette, Lafayette Public Library, left cult, LGBT, LGBT mafia, Louisiana, mind control, Mystery Babylon, next-generation, perversion, propaganda, public libraries, Santana Pilar Andrews, Satanic, sexual deviancy, Sodom and Gomorrah, transgender, transgenderism
HNewsWire: Let's review everything we've learned so far: Evil people are in charge. They're all liars. They take pleasure in misery. On the inside, they…
Read More
We make every effort to acknowledge sources used in our news articles. In a few cases, the sources were lost due to a technological glitch. If you believe we have not given sufficient credit for your source material, please contact us, and we will be more than happy to link to your article.